Photo gallery Students share impassioned messages at 'Dear World' event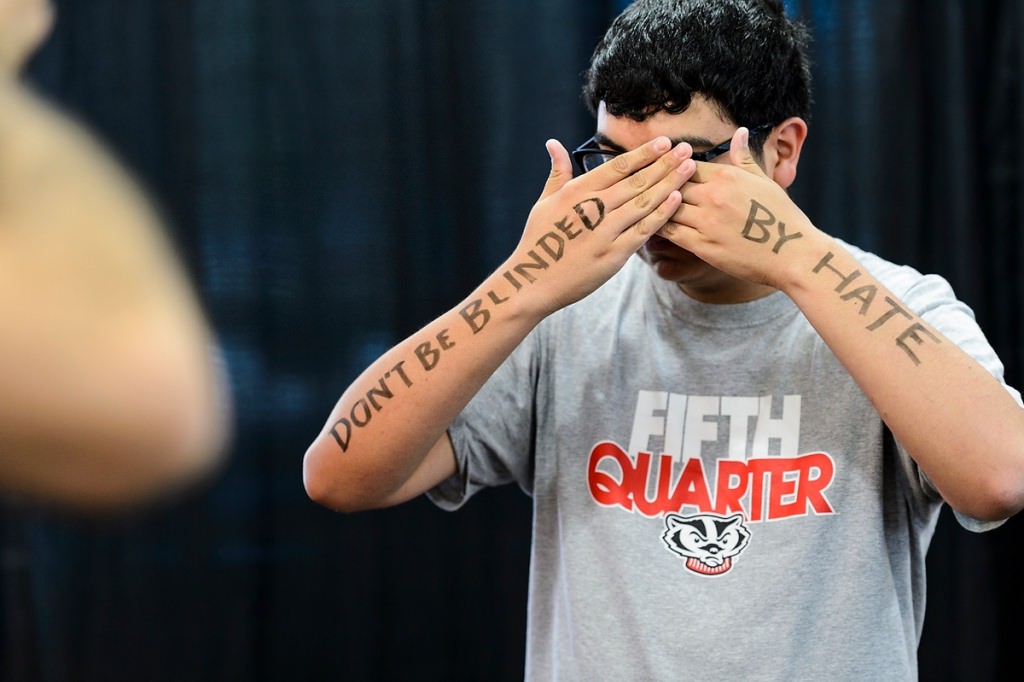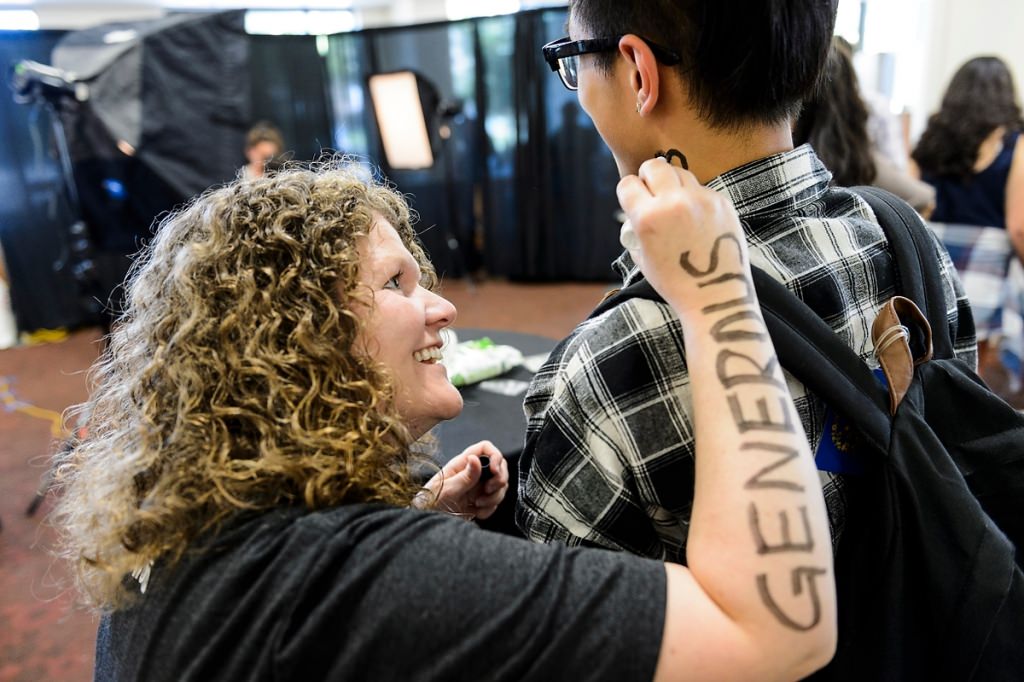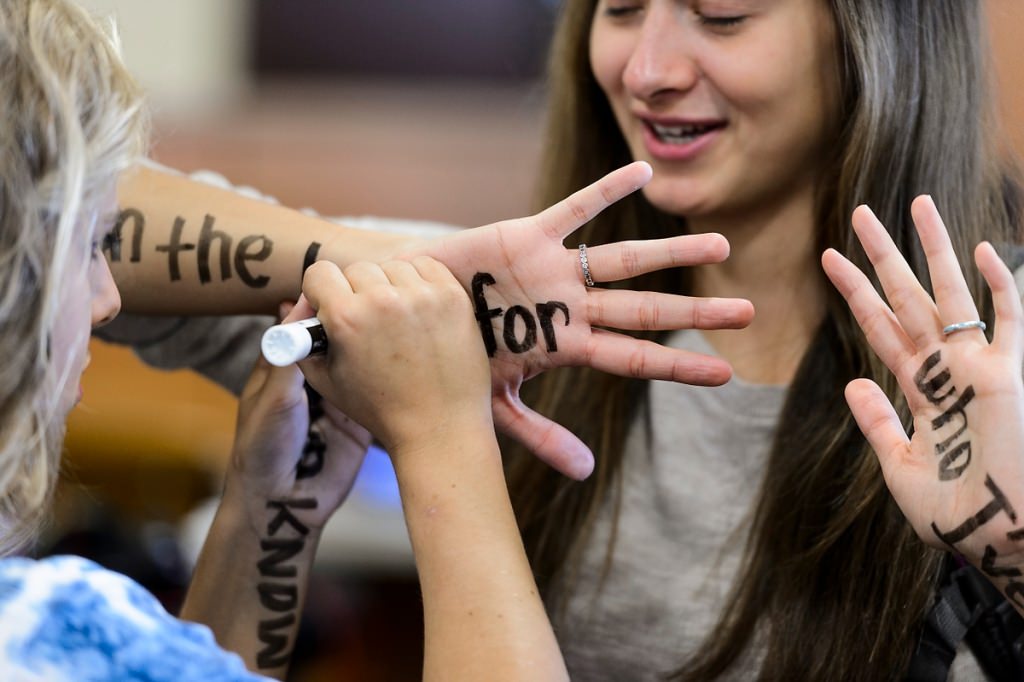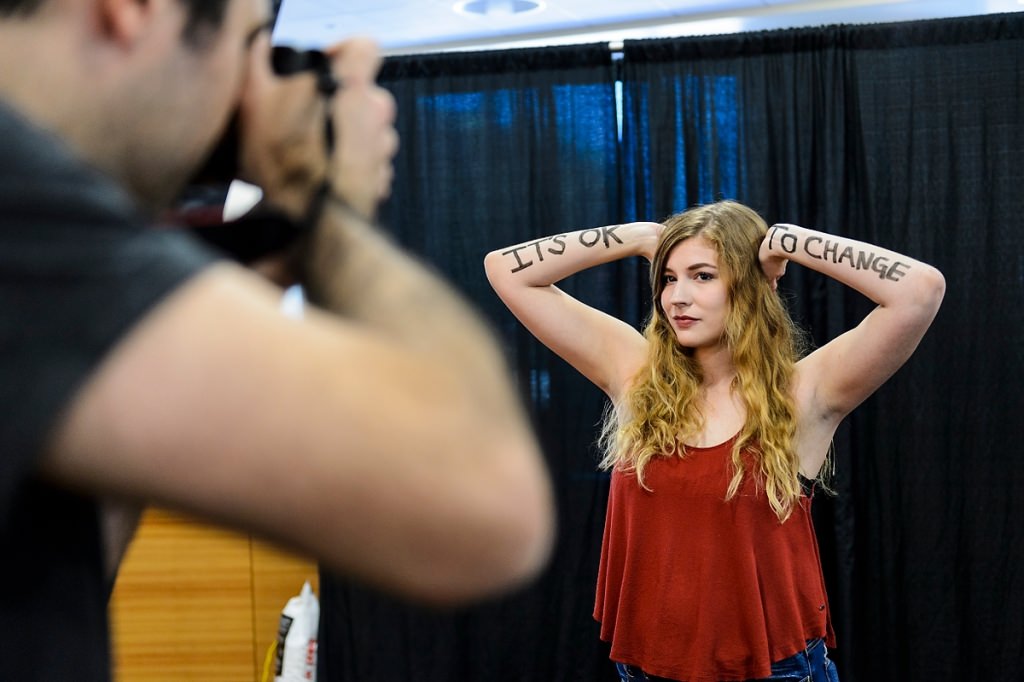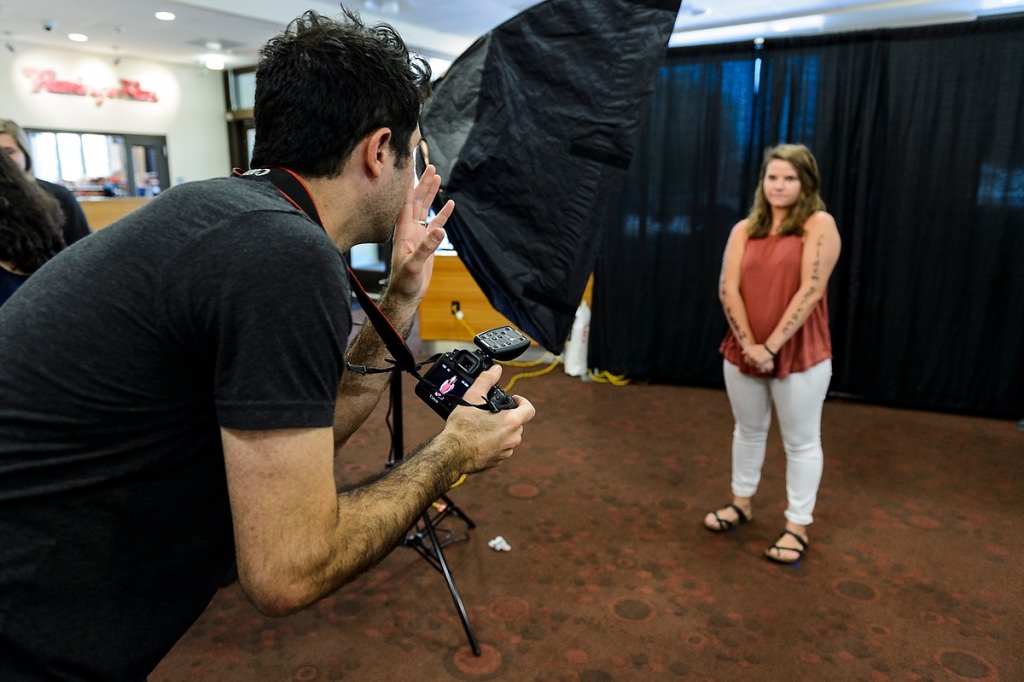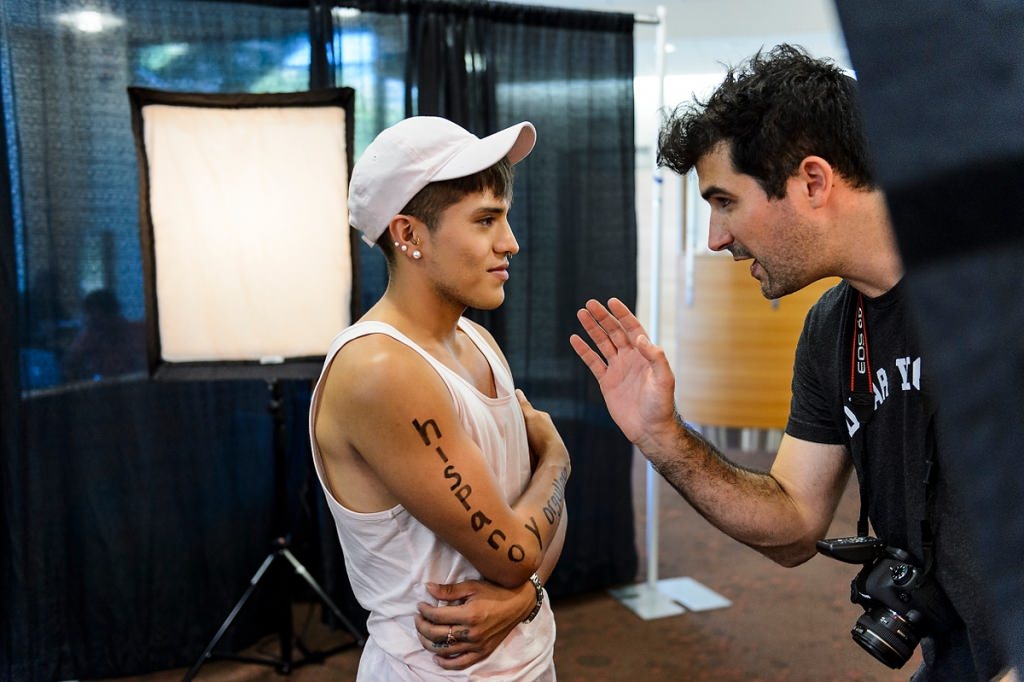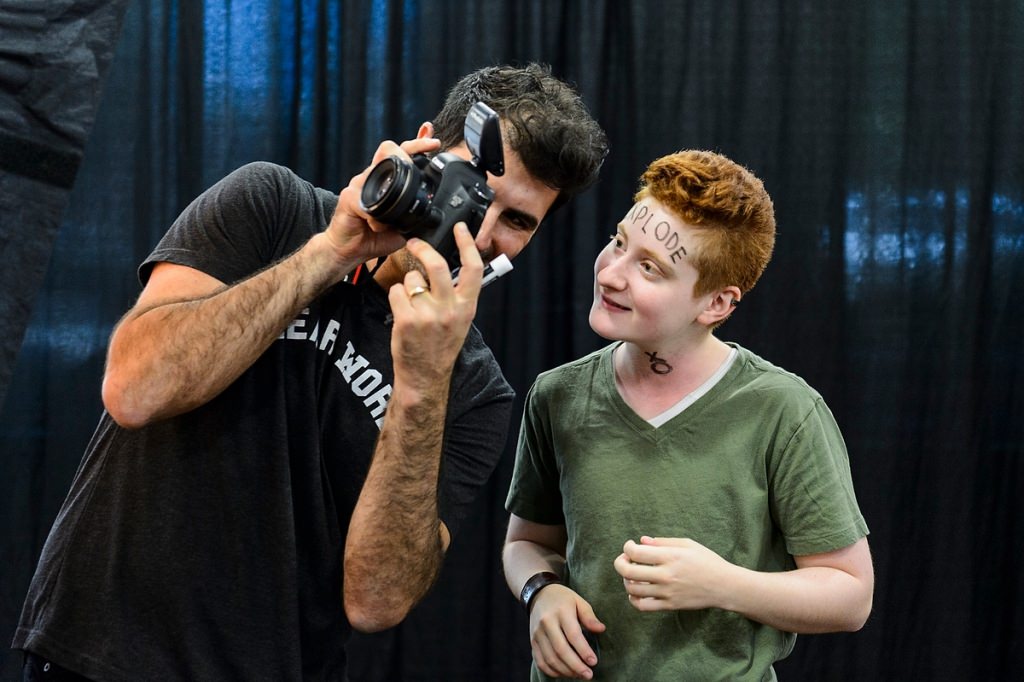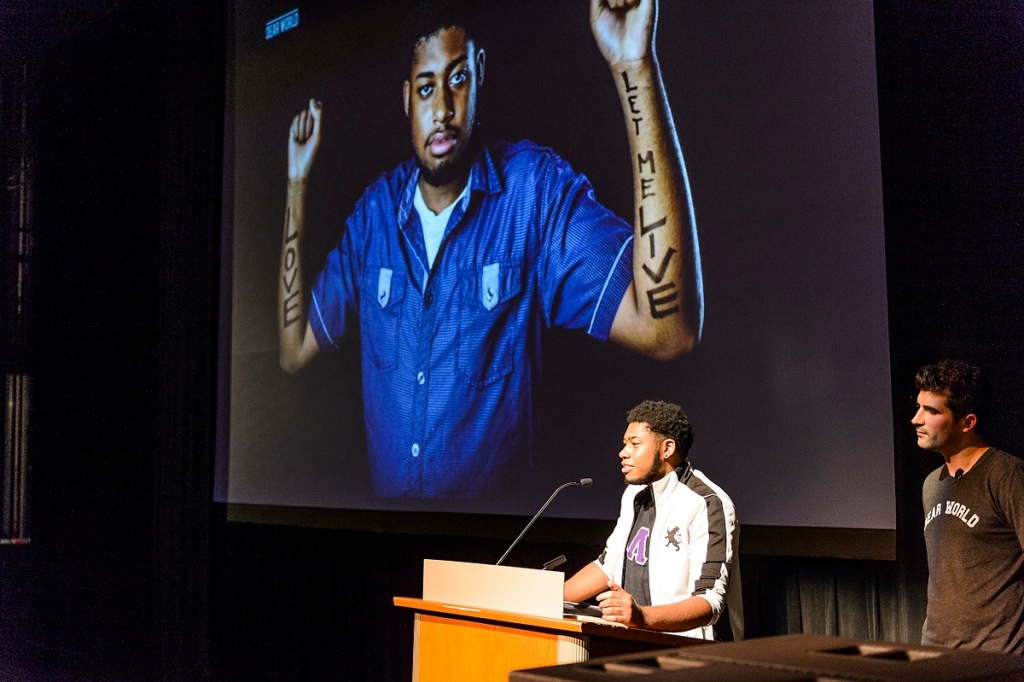 Numerous UW–Madison students shared the messages that are important to them through a unique means at "Dear World" on Sept. 20 at Gordon Dining and Event Center.
They painted the messages on their bodies and then posed for portraits at the event, which was attended by more than 300 students, staff and faculty. See the photos here.
Dear World is an interactive, award-winning campaign started in 2009 that asks individuals to share one meaningful message with an audience through portraits and videos. Their team has shed light on the thousands of stories, from refugees, to corporations, to college students, all through their iconic style of writing the message on a person's body.
This event serves as "a powerful way to mark a new chapter in students' lives. (Dear World helps) incoming students connect to one another and kick-start the year by celebrating and welcoming conversations around diversity, vulnerability, and acceptance and use storytelling as a transformative vehicle to unite the campus community," according to Dear World.
See more photo stories