School of Veterinary Medicine expansion celebrated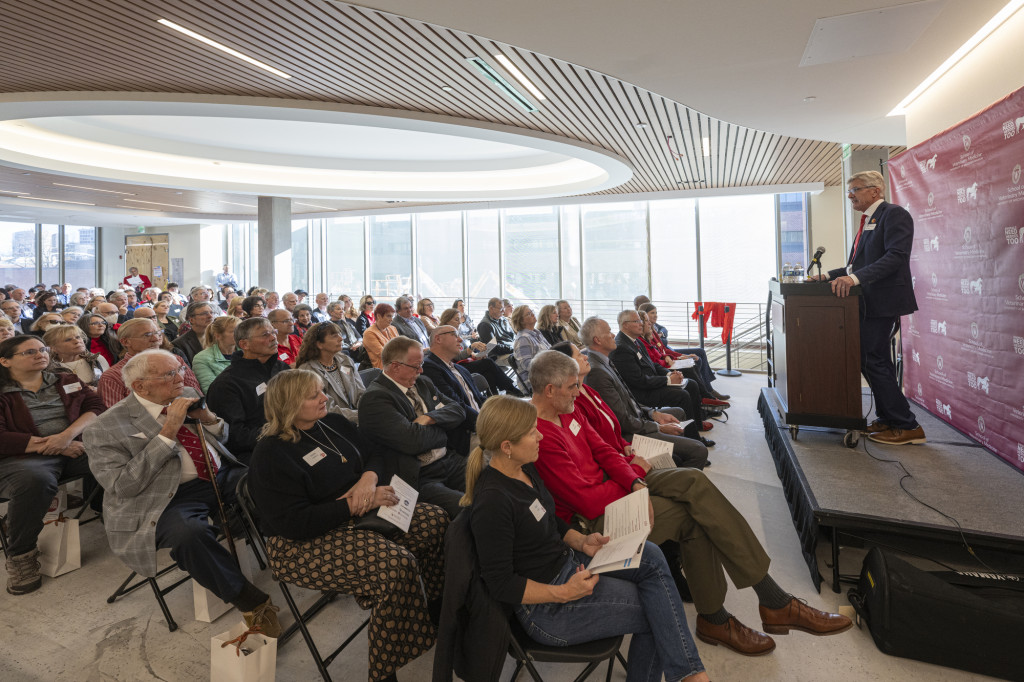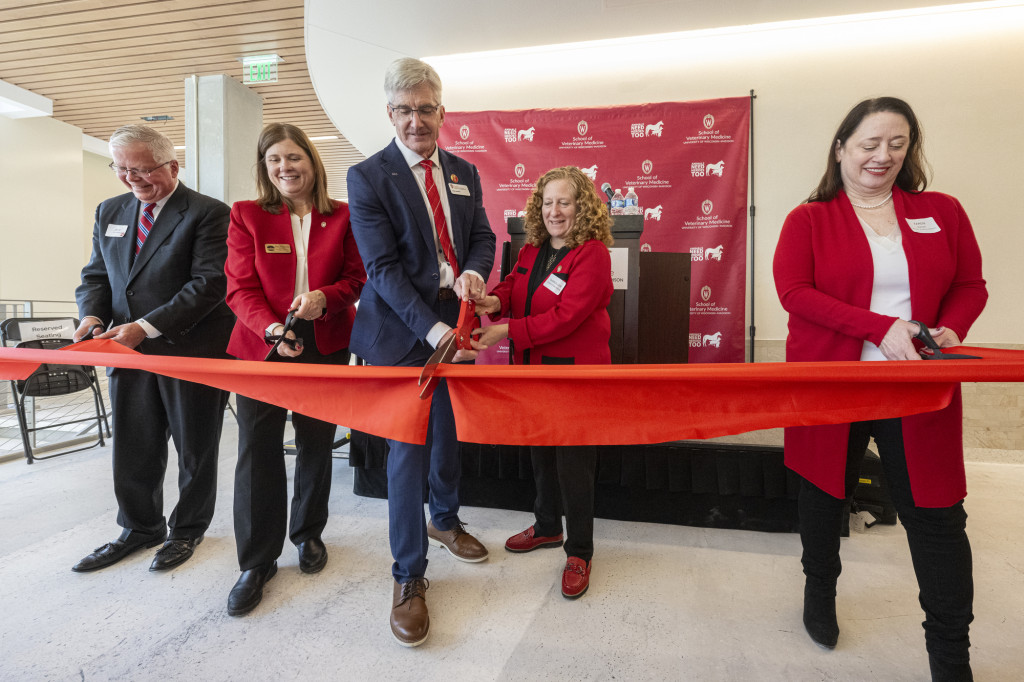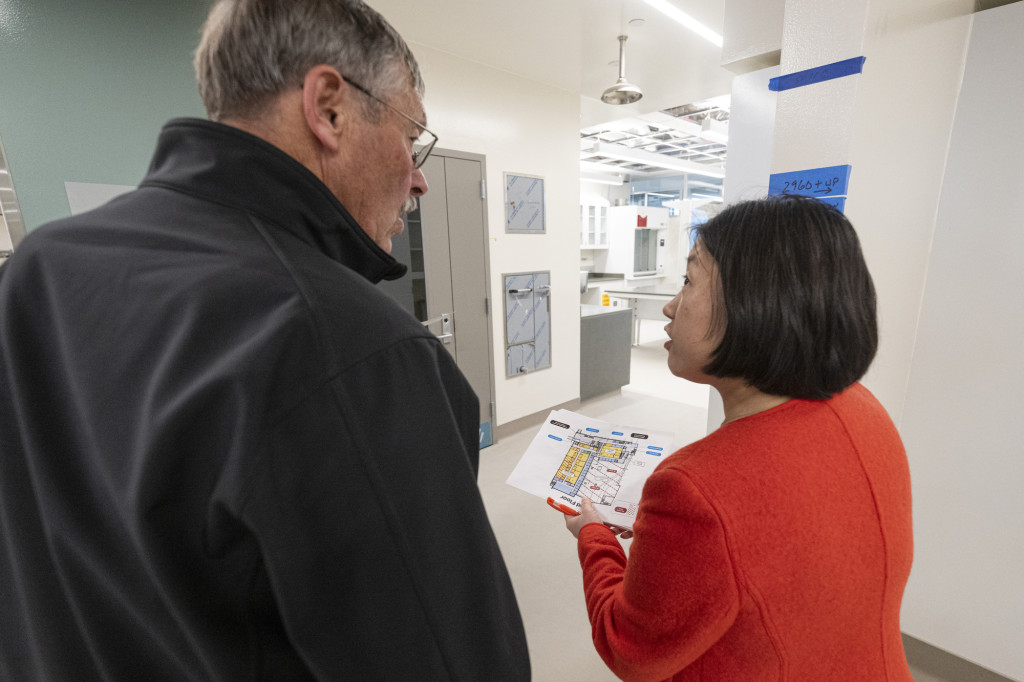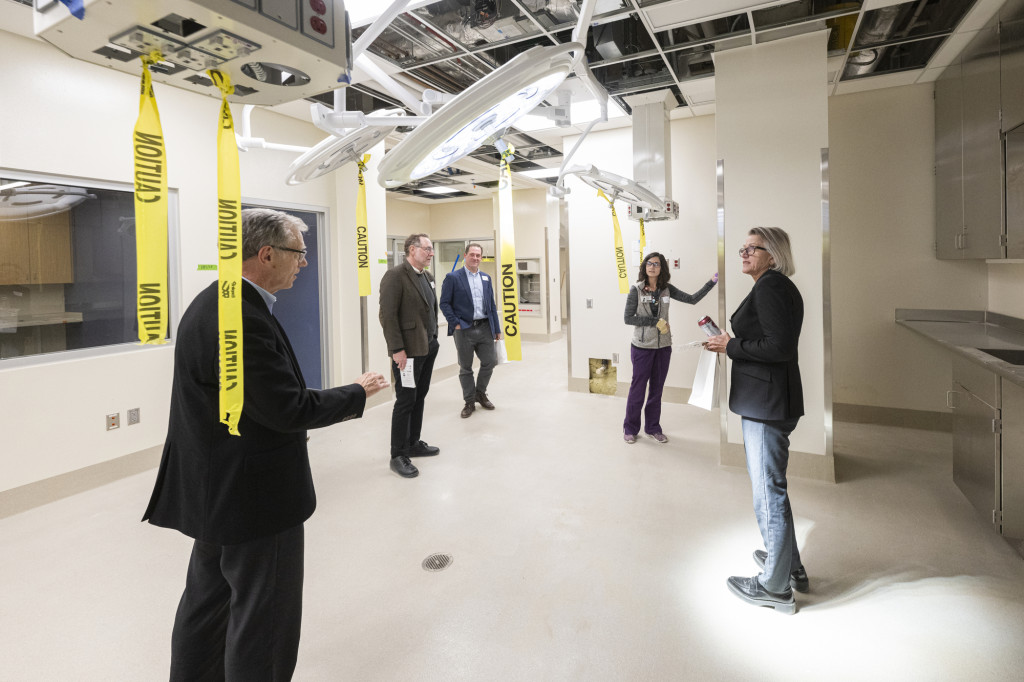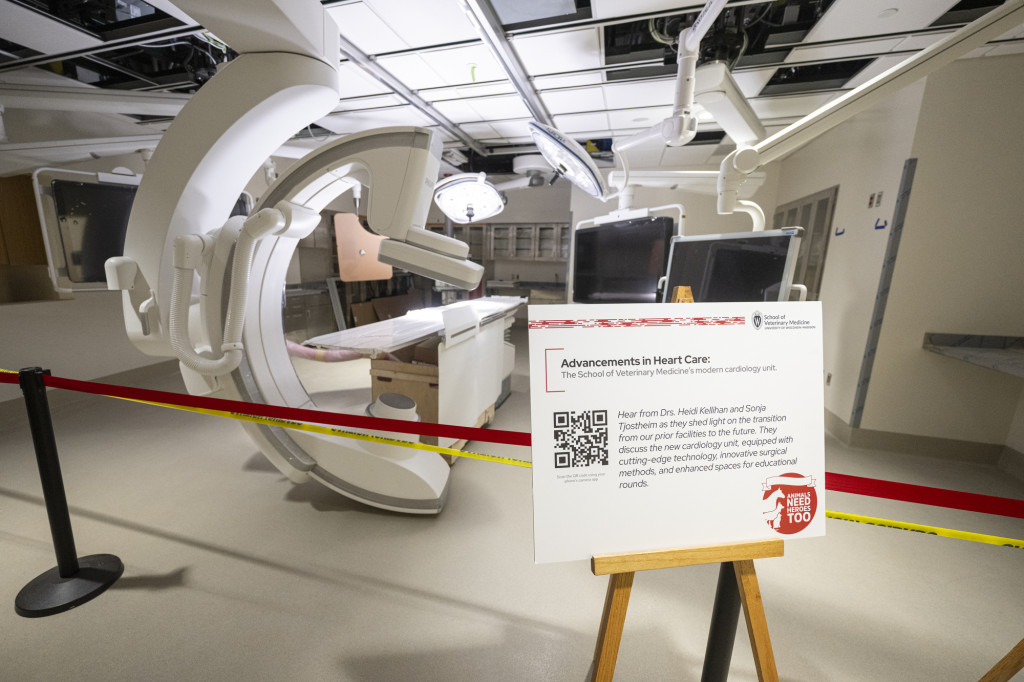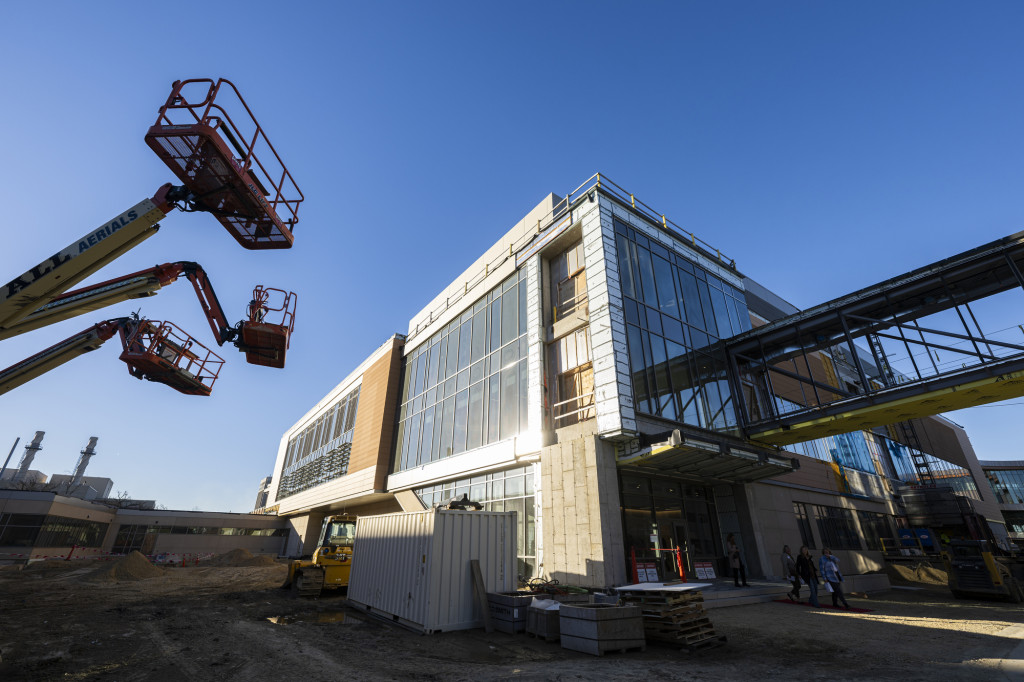 About 175 people gathered for a ribbon-cutting ceremony at the building expansion for the School of Veterinary Medicine on Nov. 13.
Key donors, project partners and advocates, state officials, as well as UW–Madison and system administrators, were all present to hear remarks, tour the building and celebrate the new doors the facility will open for the school's researchers, students and the state.
The School of Veterinary Medicine is home to 75 percent of the critical infectious disease work done on campus and sees nearly 30,000 veterinary patients a year. But the researchers and students were pushing the limits of the school's limited space and aging infrastructure.
"The University of Wisconsin School of Veterinary Medicine is consistently ranked in the top 10 among its peers around the country, and with good reason," said Jay Rothman, president of the Universities of Wisconsin. "I am very proud that Wisconsin recognized the need for a veterinary center like this. I am also proud that we recognized the powerful potential a center like this could offer, both to Wisconsin and the world."
The $152 million project is supported by $90 million from the state and the remainder from private funds. The school expects to start moving into the new space by early January and opening the doors to patients and clients in mid-March.
The new space will expand the school's ability to meet the growing demand for animal care and research that benefits not just animals, but humans as well. More space for classrooms and important equipment like MRI, PET and CT machines as well as a state-of-the-art cardio interventional suite are just some of the enhancements to instruction and care the project will afford.
"I can't wait to see what the future holds for this incredible school," said Chancellor Jennifer Mnookin at the event. "The discoveries and innovations, the graduates who will meet the state's urgent need for veterinarians and the compassionate care that will change the lives of our animal patients as well as the lives of the humans who love them."