Royal visit strengthens WIPAC and IceCube's partnership with Thailand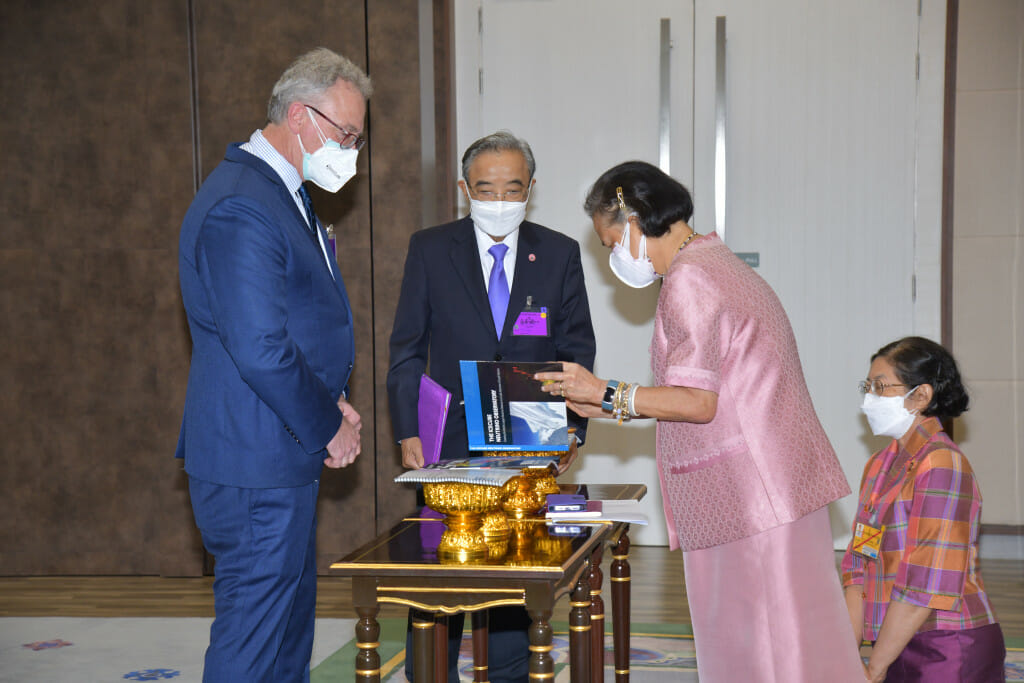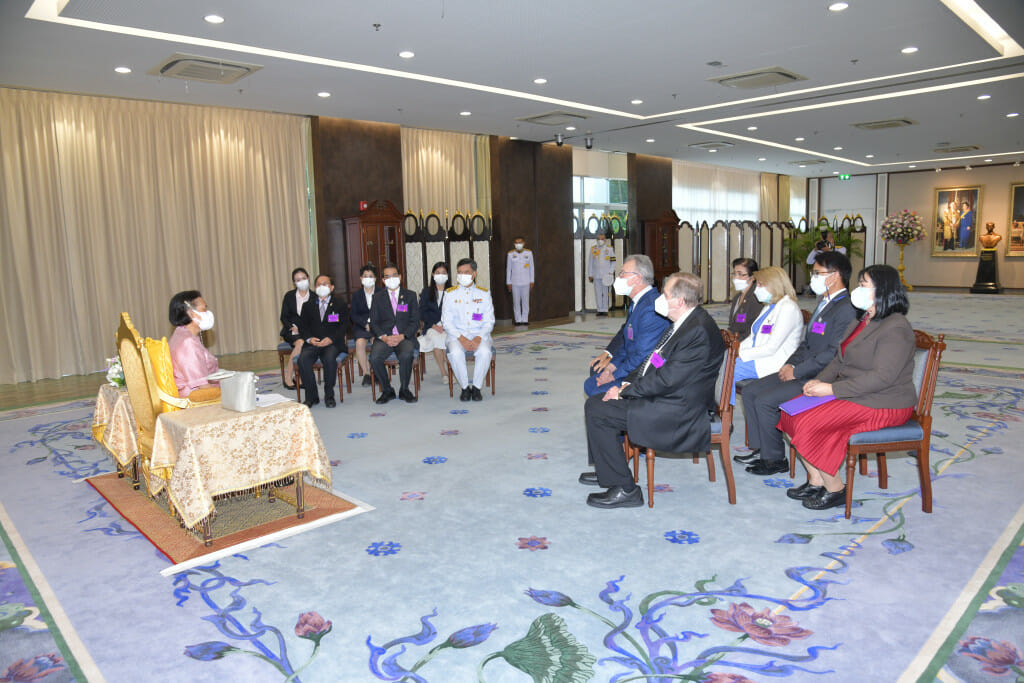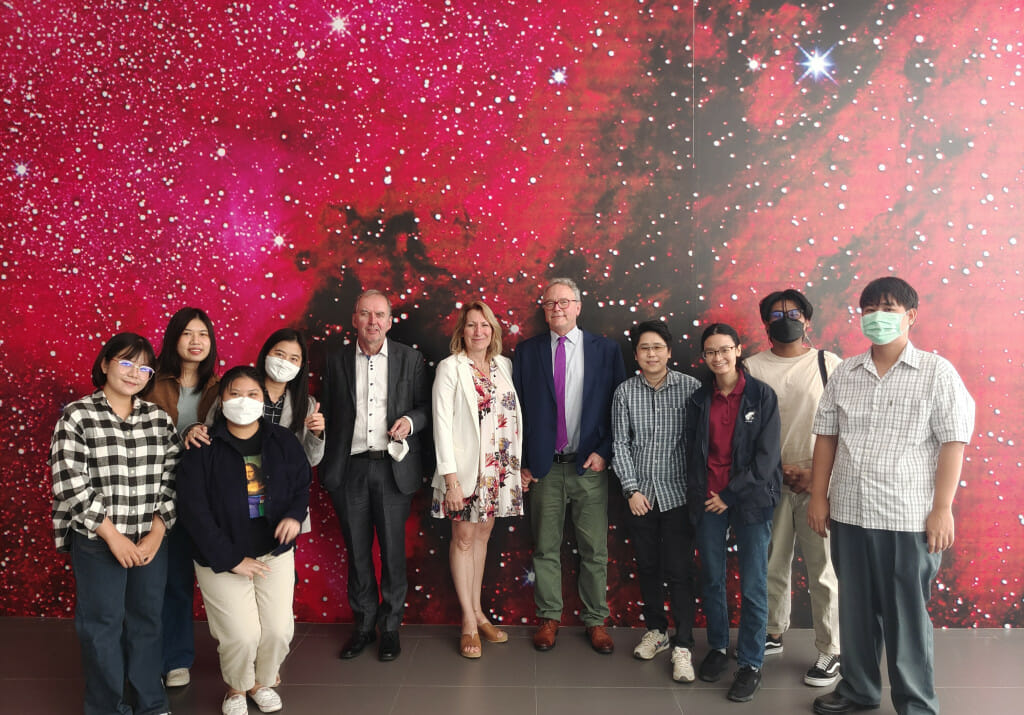 A budding collaboration between the Wisconsin IceCube Particle Astrophysics Center and Chiang Mai University in Thailand took a grand turn with a visit to the Royal Palace in Bangkok. There, discussions between scientists from WIPAC, a University of Wisconsin–Madison research center, and Her Royal Highness Princess Maha Chakri Sirindhorn explored how to increase research opportunities for Thai researchers and technical staff at the IceCube Neutrino Observatory.
IceCube, a unique telescope that has instrumented a billion tons of South Pole ice, searches for tiny, ghostlike particles called neutrinos to study the most powerful cosmic engines in the universe. HRH Sirindhorn's fascination with physics, astronomy and Antarctic research has become evident in her strong advocacy for this work in general and IceCube science in particular.
The meeting was facilitated by CMU physics professor Waraporn Nuntiyakul, an associate member of IceCube who has an ongoing collaboration with WIPAC, and professor Pairash Thajchayapong, committee and secretary-general of the Information Technology Foundation under a royal initiative of HRH Sirindhorn.
As part of a three-year collaboration between Nuntiyakul and Interim Director of WIPAC Jim Madsen, two Thai student researchers travel to UW–Madison each summer with Nuntiyakul and other Thai researchers and faculty to delve deeper into IceCube science. HRH Sirindhorn makes the final selection of the student researchers and supports a portion of their travel expenses for the program, which began in 2022.
"It was an incredible honor to meet Her Royal Highness Sirindhorn and was inspiring to hear her vision for astronomy and Antarctic research in Thailand," says Madsen.
HRH Sirindhorn met with a delegation of Thai researchers and education leaders along with Madsen and IceCube collaborator Paul Evenson of the University of Delaware. They discussed the upcoming IceCube Upgrade project that will install seven more densely instrumented strings of light sensors near the center of the IceCube array. This will significantly increase IceCube's sensitivity to lower-energy neutrinos, improve the fidelity of all past and future data, and test future technologies.
Thai engineer Chana Sinsabvarodom has been selected to work on the South Pole team that will drill holes for the new devices. The training will begin this summer at the UW–Madison Physical Sciences Laboratory, where the drill was designed and constructed, to ensure success in the 2025-26 austral summer season when drilling is scheduled to be completed.
The Thailand visit concluded with a joint IceCube talk at the National Astronomical Research Institute of Thailand (NARIT) in Chiang Mai given by Madsen and UW–Madison physics professor Albrecht Karle, IceCube associate director for science and IceCube Upgrade principal investigator. Later that day, President Pongruk Sribanditmongkol of CMU expressed strong support for pursuing a full membership in the IceCube Collaboration. He also described a new space science center being established at CMU that would house Nuntiyakul's space weather research group and potential future IceCube activities.
"We are looking forward to hosting the next cohort of Thai visitors this summer in Madison and to growing this very productive exchange, including future IceCube workshops in Thailand," says Madsen.