Recent Sightings Recent sightings: Volleyball 101
Members of the Wisconsin women's volleyball team hosted a Bucky's Buddies Sports 101 for Kids event in the Field House on Aug. 13. The event was an opportunity for children ages 5 to 12 to learn the game of volleyball and have a good time with the UW team.
The volleyball team opens its season on Aug. 28-29, by hosting Colgate, the College of Charleston, and Western Kentucky in the annual HotelRED Invitational.  Single match tickets go on sale Aug. 19.
Photos by Bryce Richter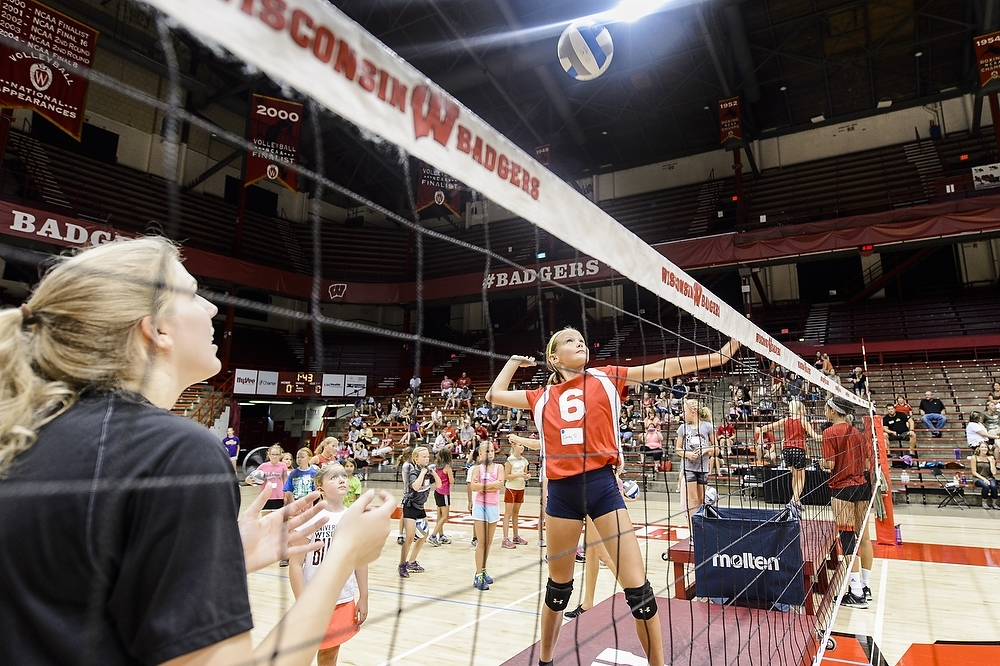 Waiting for the ball to come down for an attempted spike.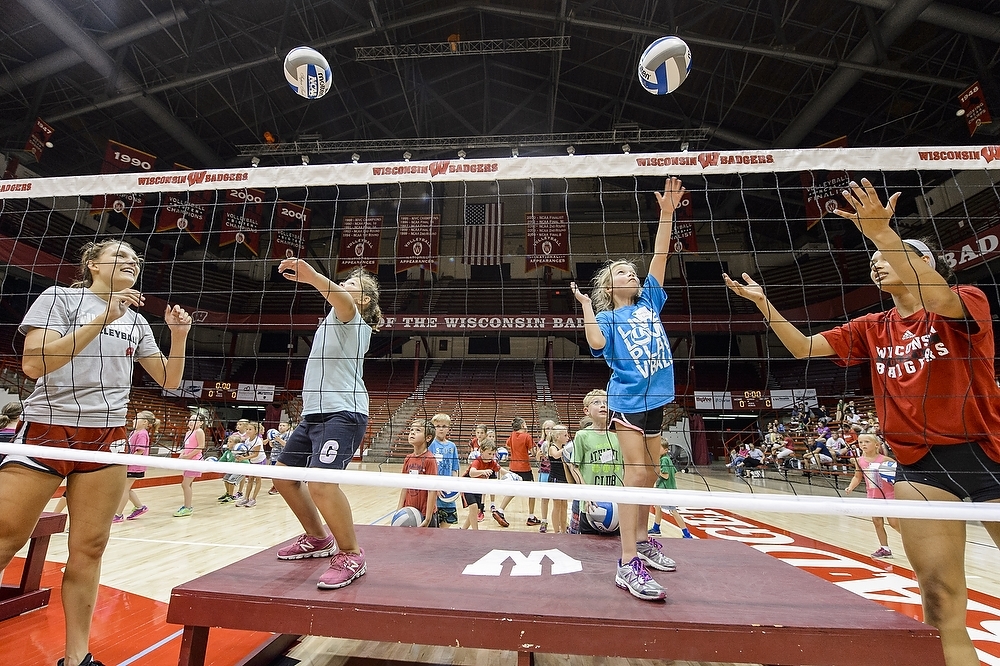 Getting a height boost — all the better to clear the net.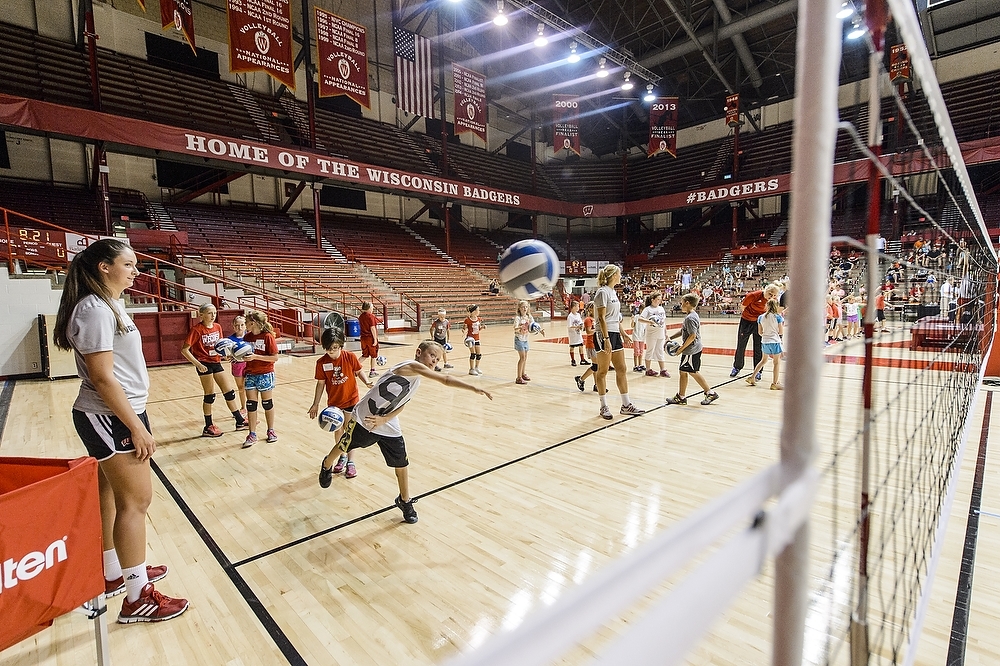 Campers line up to practice serving skills.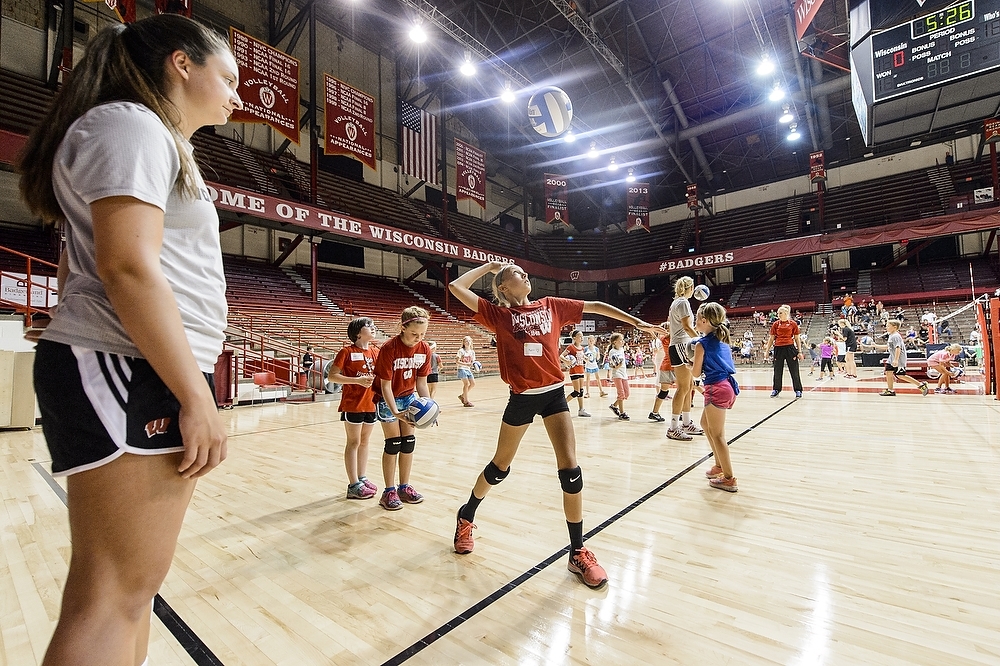 Trying not to loose the ball in the Field House lights.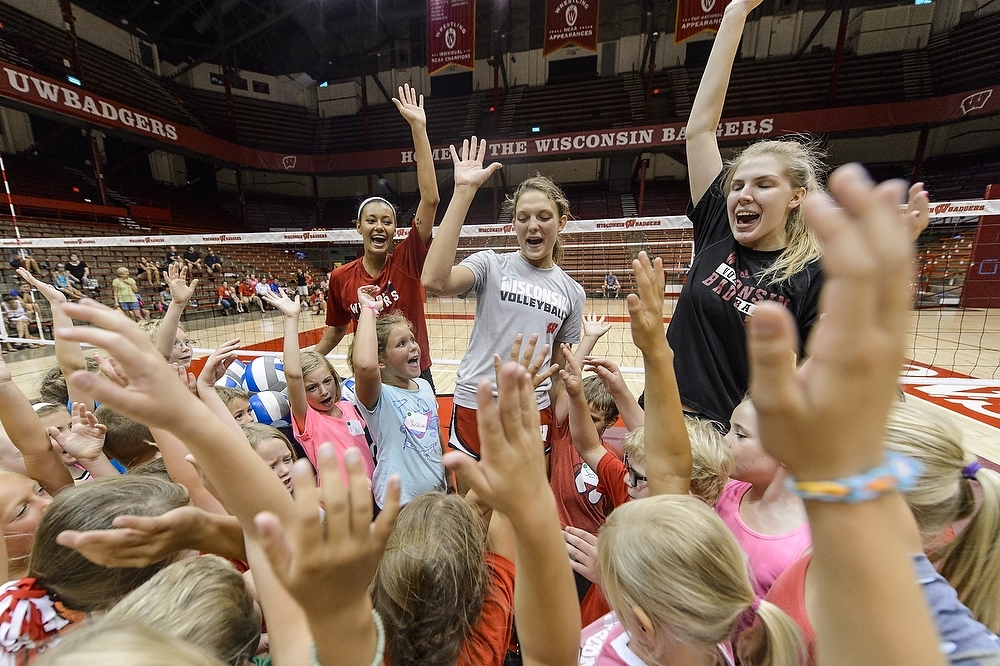 High-fives all around for a job well done.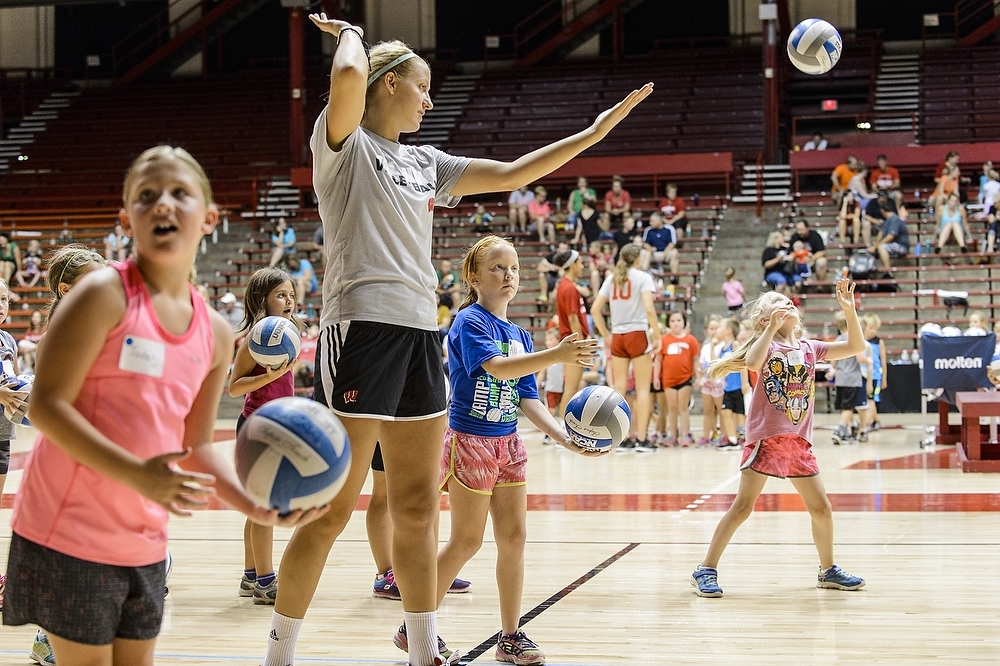 One of the younger participants is focused squarely on the ball.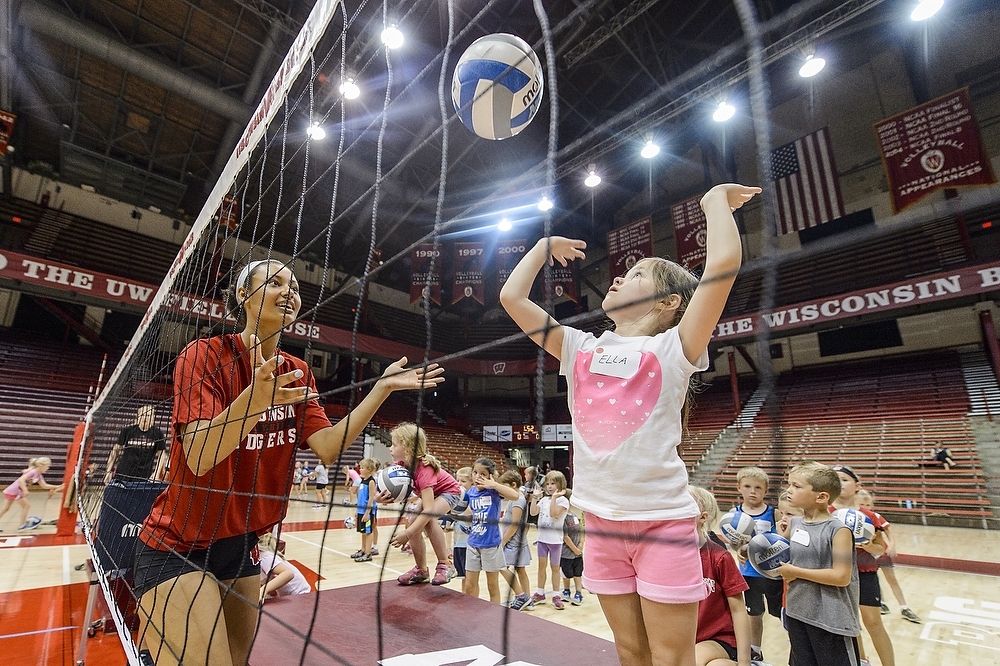 After waiting in line, finally: her big chance.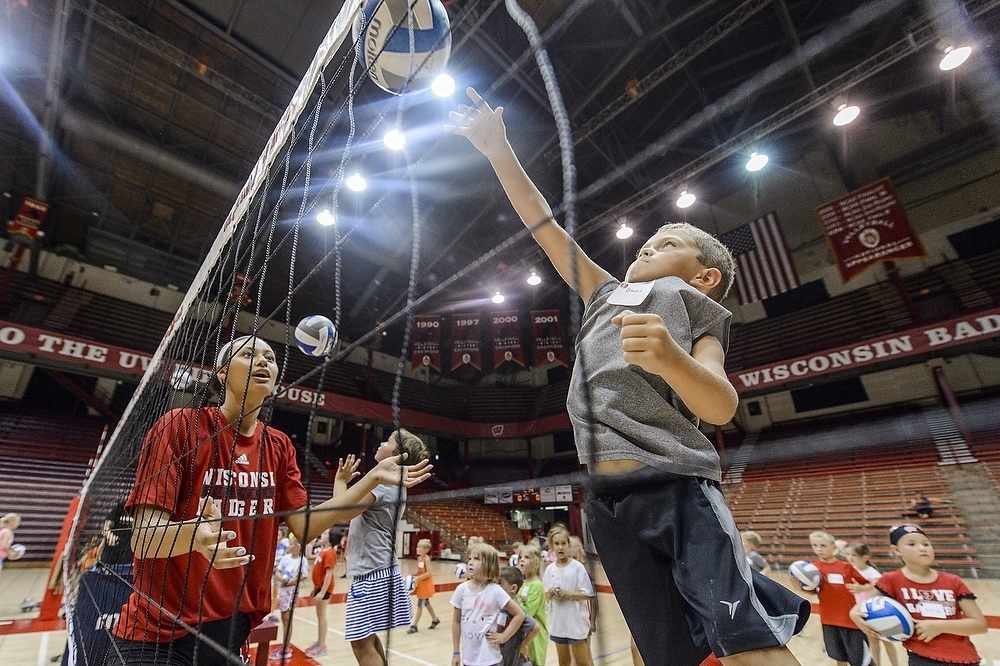 Showing fine form with a mighty leap.