Recent Sightings Red threads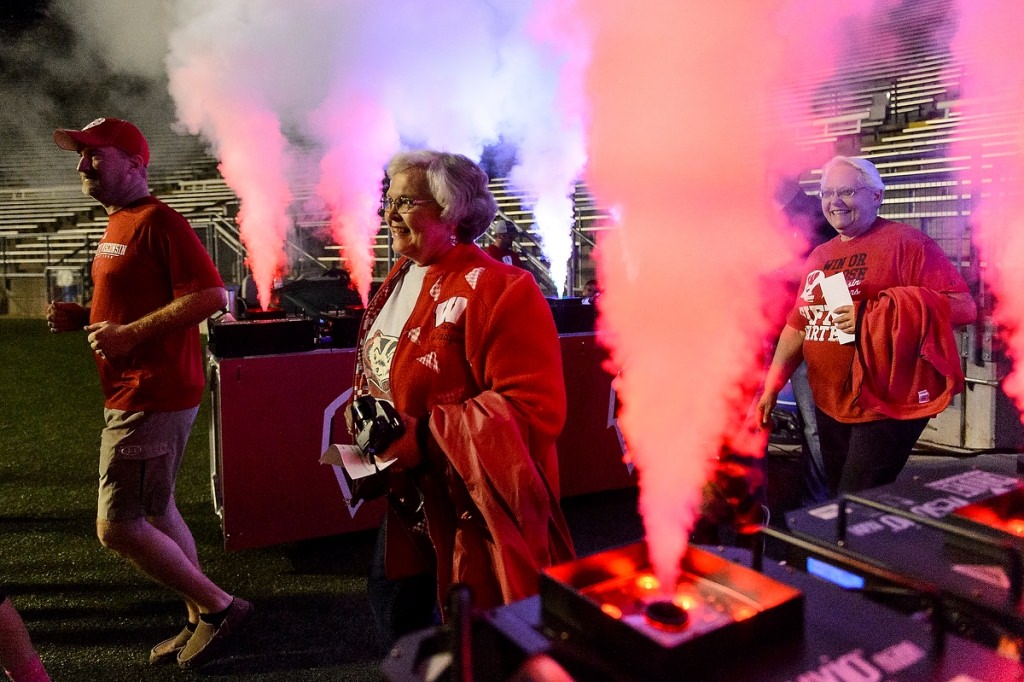 Badger backers make their way through smoke machines as they enter the stadium tunnel during the Night of the New Red Threads Under Armour launch party at Camp Randall Stadium on June 30. The event marked the beginning of a new $96 million, 10-year apparel partnership between Wisconsin Athletics and Under Armour.
Photos by Bryce Richter/University Communications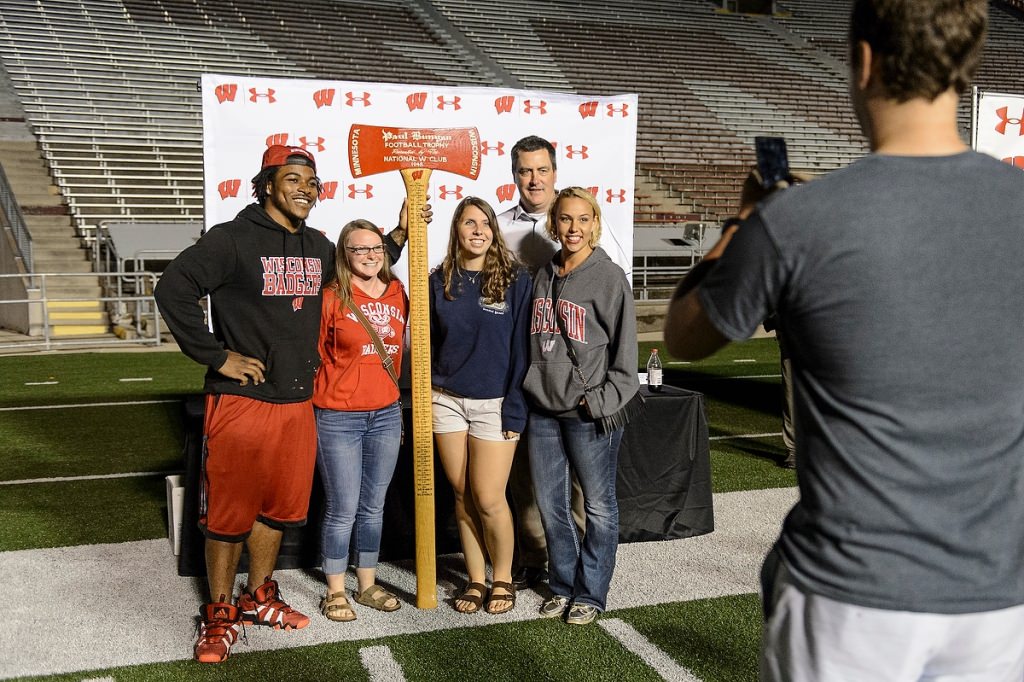 Badger fans take photos with UW running back Corey Clement (left) and head football coach Paul Chryst (back right) In front of a Wisconsin-Under Armour backdrop. Clement is holding "Paul Bunyan's Axe," traditionally awarded to the winner of the Wisconsin-Minnesota game.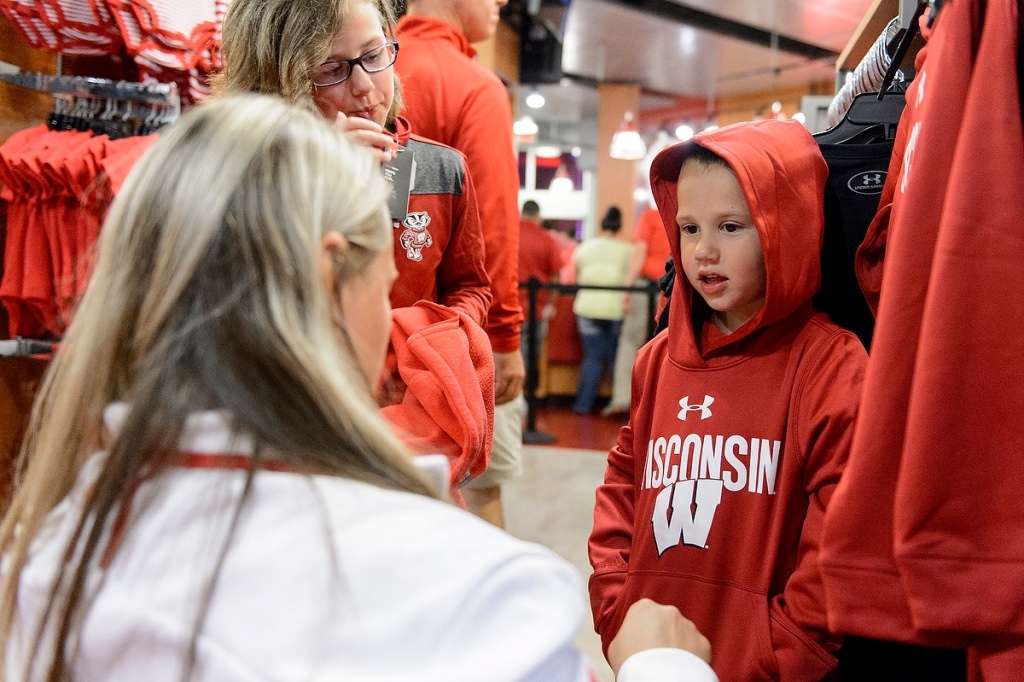 Fans shop for new Badger Under Armour gear during the launch party.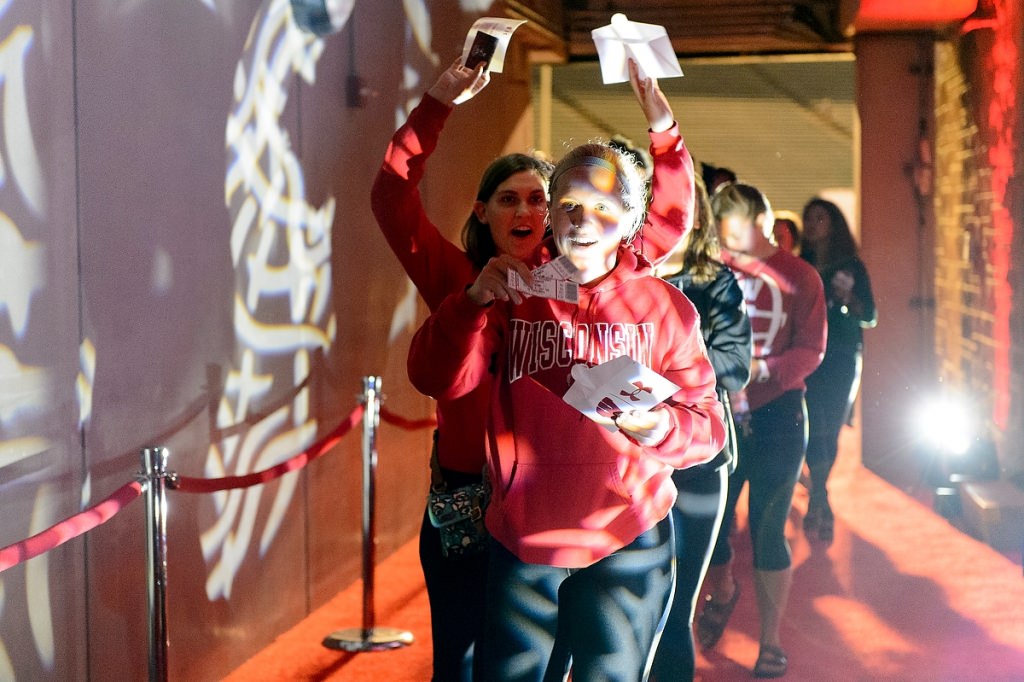 Shoppers open door prizes as they make their way to Bucky's Locker Room.