Public open houses scheduled for UW-Madison campus master plan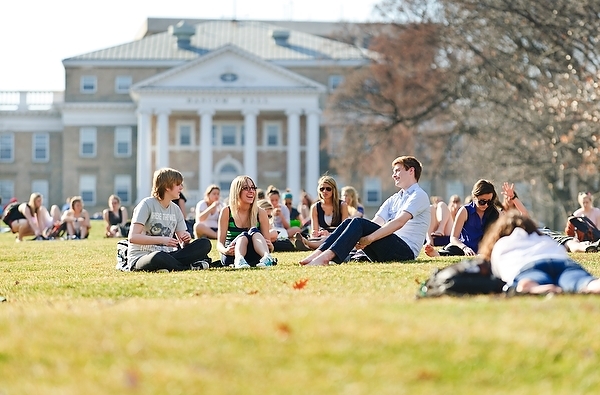 The 2015 Master Plan Update will focus on infrastructure, landscape architecture, and making outdoor spaces more usable.
Photo: Bryce Richter
The public is invited to attend a series of open houses to discuss the University of Wisconsin–Madison campus master plan. They will be held from 7 to 9 p.m. Tuesday, Sept. 15, in room 1325 of the Health Sciences Learning Center, 750 Highland Ave., and from 7 to 9 p.m. Wednesday, Sept. 16, in the Sonata Room of the Gordon Dining and Event Center, 770 W. Dayton St.
The master plan team will present its analysis and a conceptual framework, which will guide development of the 2015 Master Plan Update. Attendees will have an opportunity to provide feedback and ask questions.
The last master plan was unveiled in November 2005 and laid out ways to make the campus more livable, workable and sustainable by examining existing and proposed buildings, outdoor spaces, transportation and utilities.
This time around, there will be less focus on building projects and more on infrastructure, landscape architecture, and making outdoor spaces more usable.
Initial draft master plan alternatives will be shared in late October and a draft master plan will be presented in late January. The final draft plan will be available in the fall of 2016. It will be reviewed by the Madison Plan Commission and Common Council as part of the zoning approval process.
Campus master plans are required under Wisconsin state statutes through the State Building Commission and by UW System Board of Regents policies. UW–Madison is required under the City of Madison zoning code to have an approved campus master plan.
Last time, the university conducted more than 200 meetings with hundreds of members of the public and interested groups as the plan evolved.