Proposed ban on fetal tissue would halt lifesaving research, scientists say
A bill before the State Assembly aimed at banning the scientific use of fetal tissue would halt work that could alleviate or end the suffering of innumerable patients struggling with diseases from Alzheimer's to viral infections, scientists from the University of Wisconsin–Madison, the Medical College of Wisconsin and Wisconsin's biomedical community told state legislators at an Aug. 11 hearing.
"There is incredibly important, potentially lifesaving research that goes on in Wisconsin that relies on fetal material received from federally regulated tissue banks," said Dr. Robert Golden, dean of the UW–Madison School of Medicine and Public Health and the university's vice chancellor of medical affairs, at a hearing before the State Assembly's Committee on Criminal Justice and Public Safety. "On our campus, cancers including lymphoma, stomach cancer and other diseases have NIH-supported labs actively working on promising new treatment. All of this will stop if this bill is passed."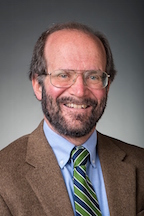 Dr. Robert Golden
That doesn't sit well with Mary Jo Gordon, who relies on research with fetal tissues to keep her heart beating.
Gordon and many members of her family have long QT syndrome, a genetic heart disorder that causes heart arrhythmia and cardiac arrests like the one that claimed her sister.
A long list of common drugs from antibiotics to asthma medications can trigger the attacks, so the Federal Drug Administration now requires every new medication to be tested for safety among those with long QT and similar disorders.
"We couldn't do this without these tissue samples available to the researchers who are doing this work," Gordon told legislators. "By halting research, you're putting at risk my beautiful nieces and nephews. I ask that you not put our health and safety at risk, not take away our hope for treatment and a cure."
With research on various cancers, Parkinson's disease, arthritis, new vaccines and more threatened by the bill, Dr. Brad Schwartz, biochemist and CEO of the Morgridge Institute for Research, wants legislators to consider the implications of outlawing efforts to help so many.
"It would be an ethical failing if we did not do everything we could to try to help people with these diseases," Schwartz says.
The bill would also hamstring a vibrant, growing piece of the state's economy. UW–Madison labs whose work relies in some part on fetal tissue or cell lines employ more than 1,400 people and account for about $76 million in federal research funding in the most recent fiscal year.
"These scientists will leave as soon as they can, taking with them not only their $76 million, but their collaborating fellow scientists," says Golden, who believes the legislation would also endanger Wisconsin's only federally supported comprehensive cancer center — where a small, but vital, portion of research employs fetal tissue.
Such a law could also cost the state its future scientific leaders, innovators and entrepreneurs.
"Talented Wisconsin students have the opportunity to learn skills that will be valuable to the economy of the future," Schwartz says. "Anything we do to make that research impossible to accomplish will drive those talented young people to other parts of the country."