Plan to halve U.S. child poverty in 10 years presented by UW–Madison professor
Childhood poverty could be reduced by half in 10 years, according to A Roadmap to Reducing Child Poverty. The report, published by the National Academies of Sciences, Engineering, and Medicine (NASEM), shows how to accomplish this by offering evidence-based policy options.
Timothy M. Smeeding, a UW–Madison professor of public affairs and economics, served on the committee that wrote the report and will present its findings at 4:30 p.m. Tuesday, March 12, in the Wisconsin Idea Room at UW–Madison's School of Education.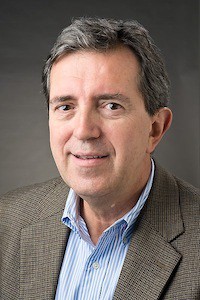 Smeeding, an internationally recognized poverty scholar and former director of the Institute for Research on Poverty, worked with other experts for two years to devise the report's child poverty reduction plan.
The study, mandated by Congress in 2015, directed the committee to review research on connections between child poverty and child well-being; objectively analyze the poverty-reducing effects of major assistance programs for children and families; and make policy and program recommendations for reducing the number of children living in poverty in the United States by half within 10 years.
"Poverty can be reduced if wages are high enough and jobs are stable enough," Smeeding says. "When wages are not high enough and work is not steady, we need to supplement and stabilize these earned incomes so kids have a decent chance at upward mobility when they grow up. We have made some progress against child poverty over the past 20 years following this philosophy. We just need to do more."
Read a Q & A with Tim Smeeding
More than 9.6 million U.S. children live in families with annual incomes below the poverty line, according to the report, and studies estimate that child poverty costs the nation between $800 billion and $1.1 trillion annually in terms of lost adult productivity, the increased costs of crime, and increased health expenditures.
The United Kingdom, Ireland and Canada have progressed toward the goal of reducing the share of childhood poverty in their respective nations by half in 10 years, Smeeding says, suggesting that goal is feasible — with the necessary national commitment.
Poverty statistics in the study are based on the 2015 Supplemental Poverty Measure, a measure that counts public program benefits in income calculations, thereby providing estimated effects of the nation's antipoverty policies and programs.
"We have made some progress against child poverty over the past 20 years following this philosophy. We just need to do more."

Tim Smeeding
"I am pleased to see that a University of Wisconsin faculty member, Timothy Smeeding, played an important role in the creation of a National Academies research-based roadmap for reducing child poverty in the United States," says economist and UW–Madison Chancellor Rebecca M. Blank. "Poverty research that informs policy has long been central to UW–Madison's Institute for Research on Poverty, and this report is a testament to the importance of this ongoing work."
The Institute for Research on Poverty and its more than 200 affiliated scholars played a substantial role in informing the report findings, and continues to contribute to the important body of research on poverty and social inequality intended to inform policy.
"We hope that this important report, crafted by top poverty experts based on rigorous, peer-reviewed research, sparks a national discussion — and action — toward reducing child poverty in the United States," says IRP Director Lawrence M. Berger. "IRP is especially proud of Tim Smeeding's expertise and grateful to him for a lifetime of scholarship on behalf of disadvantaged persons in the U.S."