Photos: 2014 Homecoming Parade
Under clear skies and (relatively) warm October temperatures, thousands of Badger faithful lined downtown streets for the 2014 Homecoming Parade. The annual parade is one of many Homecoming week activities sponsored by the Wisconsin Alumni Association (WAA). (Photos by Jeff Miller of University Communications.)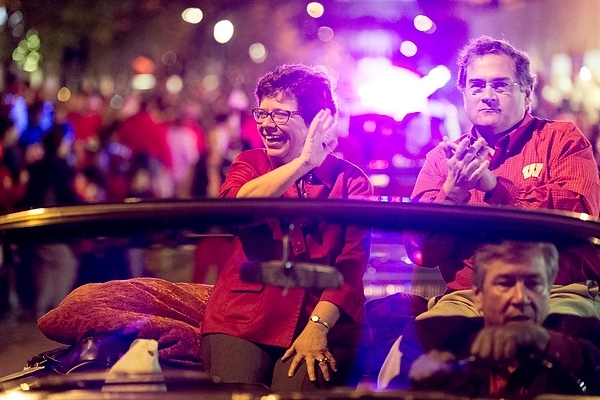 UW-Madison Chancellor Rebecca Blank and her husband, Hanns Kuttner, wave to the crowd as they lead the parade.
Members of the Wisconsin men's basketball team — including seven-foot-tall forward Frank Kaminsky at upper left — and the UW Alumni Cheerleading Association wave to the crowd as thousands of spectators line State Street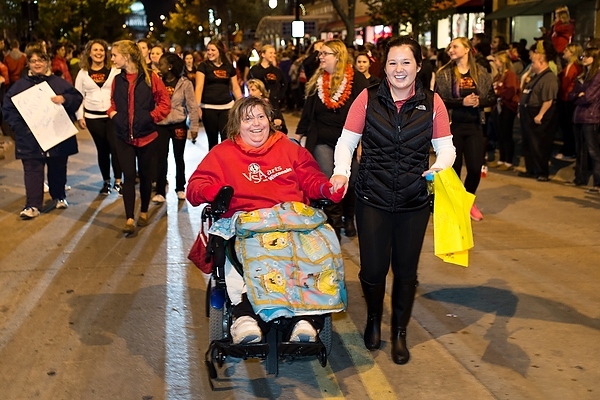 Members of Best Buddies, a nonprofit organization that pairs college students with individuals with intellectual and developmental disabilities, participate in the parade festivities.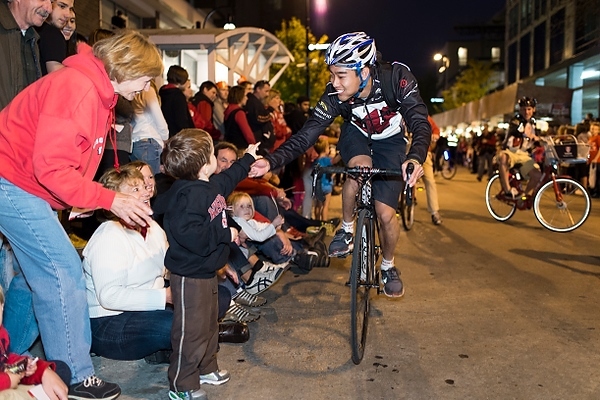 A member of the UW cycling team skillfully hands out candy to children on the parade route.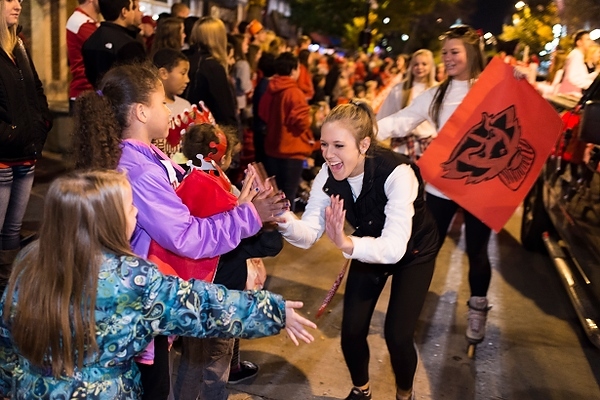 Spectators cheer as spirited students dance and parade floats travel down State Street.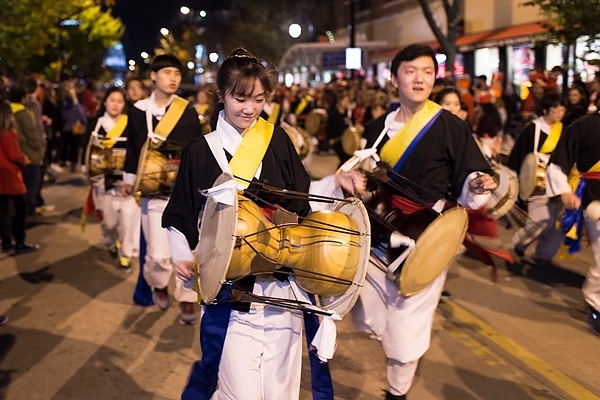 UW-Madison student organization Ulssu treats the crowd to a performance of Korean traditional drumming and dancing.