Passing the Mic Hip Hop Arts Festival celebrates OMAI's 10th anniversary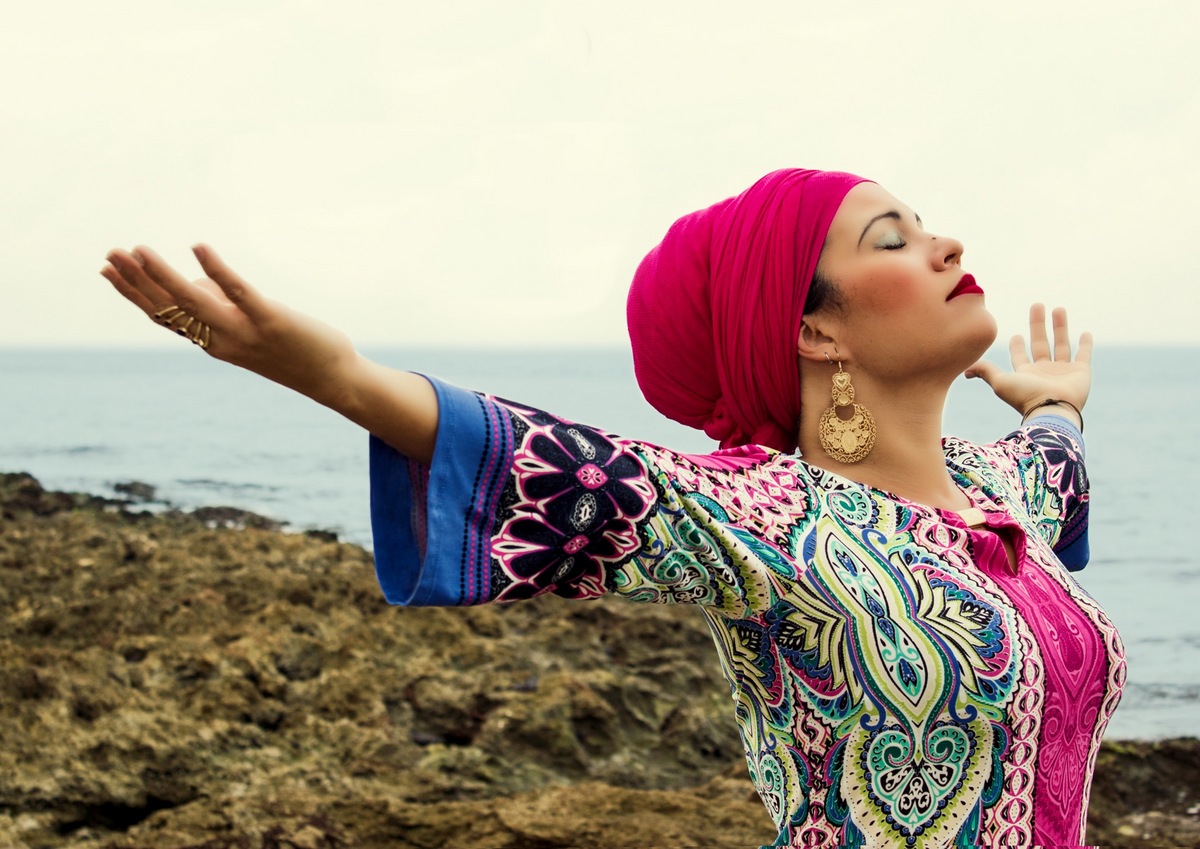 Cuban rapper and jazz poet Telmary Diaz is one of the world class artists performing at the Passing the Mic Hip Hop Arts Festival, presented at the Overture Center for the Arts from Oct. 22-24.
As the multicultural component of the Wisconsin Book Festival, the Passing the Mic Hip Hop Arts Festival continually draws some of the most diverse audiences of any Madison event.
The 11th annual Passing the Mic reflects on the theme "Indigenous Traditions, Multilingual Voices in Hip Hop Today." The festival is presented by the Office of Multicultural Arts Initiatives (OMAI) in the University of Wisconsin–Madison's Division of Diversity, Equity, and Educational Achievement, along with the Department of Afro-American Studies, the Arts Institute and Pathways to Excellence on campus, as well as the Wisconsin Book Festival and 100state.
Passing the Mic celebrates the transformational potential of hip-hop arts in the Madison community and on the UW–Madison campus. It involves First Wave scholars, teen artists from across the U.S., and internationally renowned performing artists. 
"The festival highlights young students of color who are among the most talented and gifted aspiring young artists from across the Midwest," hailing from areas such as Chicago, Green Bay, Milwaukee, the Twin Cities and Madison, says OMAI and First Wave director Willie Ney.
OMAI welcomes a crew of world-class performers, including Telmary Diaz, a female Cuban rapper and jazz poet; J. Ivy, a Grammy Award winner and author of "Dear Father"; Frank Waln, the Sicangu Lakota hip-hop artist who has been featured on MTV's Revel Music series; hip-hop artist and actor Baba Israel; and hip-hop scholar Kyle Mays of Black and Saginaw Chippewa heritage.
All events listed below take place in Promenade Hall at the Overture Center for the Arts, 201 State St., and are free and open to the public.
Thursday, October 22
3:30-5 p.m.: Panel discussion: "Indigenous Traditions, Multilingual Voices in Hip Hop Today." Featuring Frank Waln, Telmary Diaz, J. Ivy and Baba Israel. Moderated by Kyle Mays (University of North Carolina at Chapel Hill).
7-9:30 p.m.: Passing the Mic/All Elements Hip Hop Arts Showcase. Hosted by J. Ivy, Frank Waln, and First Wave, featuring the Midwest Youth Spoken Word and Hip Hop All Stars.
Friday, October 23
5-6:30 p.m.: First Wave Spoken Word Showcase: Indigenous Traditions, Multilingual Voices. First Wave poets put their unique poetic spin on the global languages of hip-hop with response by renowned local and internationally acclaimed artists, community intellectuals, and UW faculty members.
7-9:30 p.m.: Celebrating Ten Years of OMAI. A showcase featuring guest artists and an excerpt of Baba Israel's "The Spinning Wheel."
Saturday, October 24
8-10 p.m.: Showcase: Indigenous Traditions, Multilingual Voices. Telmary Diaz, Frank Waln, J. Ivy, and First Wave artists & Midwest Youth Hip Hop All Stars.
This year's Passing the Mic also celebrates the 10-year anniversary of OMAI itself. Since 2005, OMAI has provided culturally relevant and transformative arts programming to promote positive social dialogue, and to give cultural art forms a legitimate academic forum.
By harnessing the broad cultural influence of spoken word, hip-hop and emerging as well as traditional art forms, OMAI's events and programming create learning environments that directly affect UW–Madison's campus climate, improving retention and graduation success, and preparing future leaders to reinvest in their communities. By continually refreshing this paradigm that integrates traditional academics and cutting-edge arts activism, OMAI empowers transnational leaders with new tools for inclusive community building.
One of OMAI's most prominent initiatives is the First Wave Hip Hop and Urban Arts Learning Community, a multicultural artistic program for incoming students that offers a four-year, full-tuition scholarship to UW–Madison. Bringing together young artists and leaders from across the United States and beyond, the First Wave Learning Community offers students the opportunity to live, study and create together in a close-knit, dynamic campus community. First Wave is the first university program in the country centered on urban arts, spoken word and hip-hop culture.
To learn more, visit omai.wisc.edu.