Office 365 transition to restart after evaluation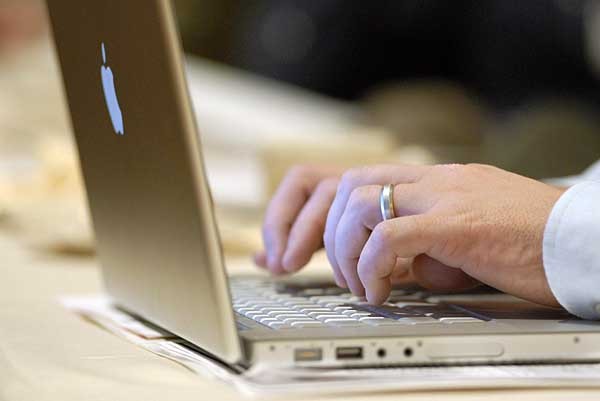 University officials are restarting the conversion to a campuswide Microsoft Office 365 email and calendaring system after addressing issues that were raised about the change. Some conversions will begin early this summer.
Photo: Jeff Miller
University officials approved restarting the Microsoft Office 365 email and calendar project after a recent independent evaluation.
The project, which will implement a new email and calendar system for the campus, was paused during March and April.
During the pause, consulting firm CDW reassessed all aspects of the project.
The assessment raised several issues of concern, including: project leadership, use of non-standard Microsoft migration and directory tools, firstname.lastname@wisc.edu email addresses, and calendar data migration.
Each issue was studied and addressed by the Division of Information Technology (DoIT) and campus developers, as well as Microsoft consultants.
After reviewing the issues and plans to address those issues, the provost and vice chancellor for administration concluded the project should continue. The review confirmed much of the initial plan:
Microsoft approved use of UW–Madison migration tools.
Shibboleth, a tool used to manage identities for access to email and calendar systems, will be used for federated login (the NetID login service).
A calendar "snapshot" will aid users in re-entering calendar data.
And a firstname.lastname@wisc.edu address will initially be assigned.
Additional steps were also taken as a result:
A new, independent consultant, Mark Treiber, was hired to lead the project.
A Microsoft solution will be explored for directory synchronization.
The restart will begin after DoIT confirms the preferred conversion dates for departments identified as early adopters.
Officials expect to begin conversions early this summer. The project manager will work with migration partners to outline and publish a schedule.