Photo gallery MLK Symposium: Seeing Martin Luther King Jr. for what he truly stood for
If you did not know Nikole Hannah-Jones prior to the MLK Symposium, you should know her now.
The Pulitzer Prize-winning creator of The 1619 Project did not mince words as she presented "the real Martin Luther King Jr." and his teachings alongside social justice issues prominent today. Students, faculty, staff and community members gathered at Shannon Hall in the Wisconsin Union Theater while others watched online.
Hannah-Jones shared a fuller picture of Dr. King, bringing forth a litany of his teachings beyond the well-known "I Have a Dream" speech. Her focus on King's true legacy revealed how much he had referenced the year 1619 —the year the first enslaved Africans were brought to North America — in his remarks.
Every step forward comes with backlash, Hannah-Jones said, pointing to today's Black Lives Matter Movement and the fight to keep in schools the parts of American history that have influenced societal structures or the struggle to attain fair voting rights. She shared part of King's "Letter from Birmingham Jail" and explained how he held his toughest criticism for the white moderate. "There is no neutrality," she said, "you have to pick a side."
The annual MLK Symposium is hosted by Student Affairs and the Division of Diversity, Equity, and Educational Achievement (DDEEA). The event features a high-profile speaker who is invited to connect their work and experiences to the life and legacy of Dr. Martin Luther King Jr. This year's event concluded with a Q&A facilitated by UW–Madison journalism and political science student Tamia Fowlkes.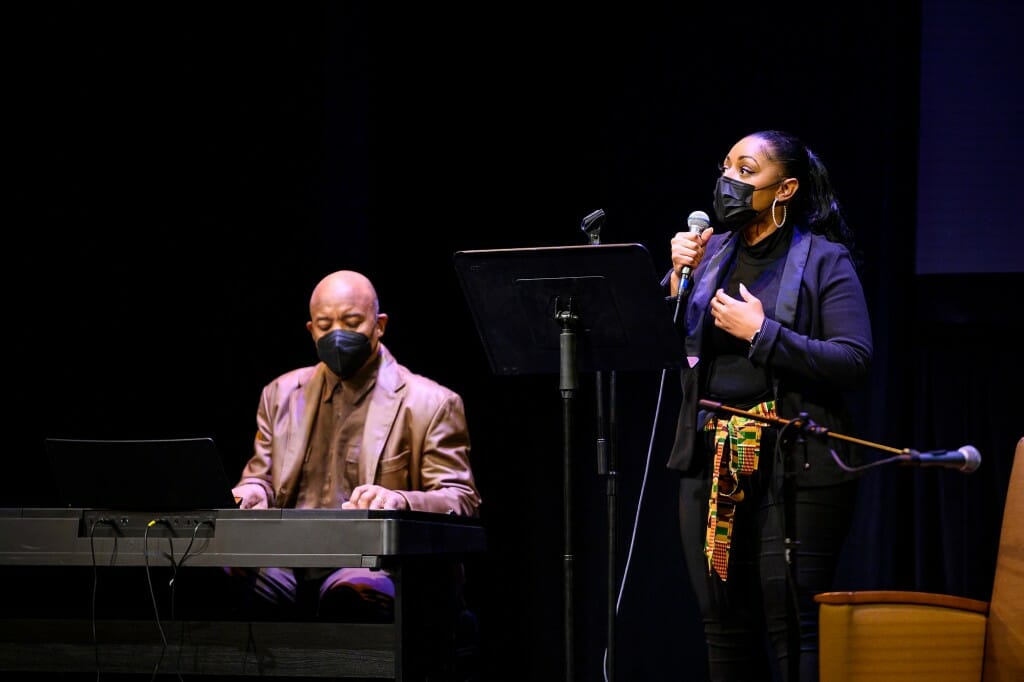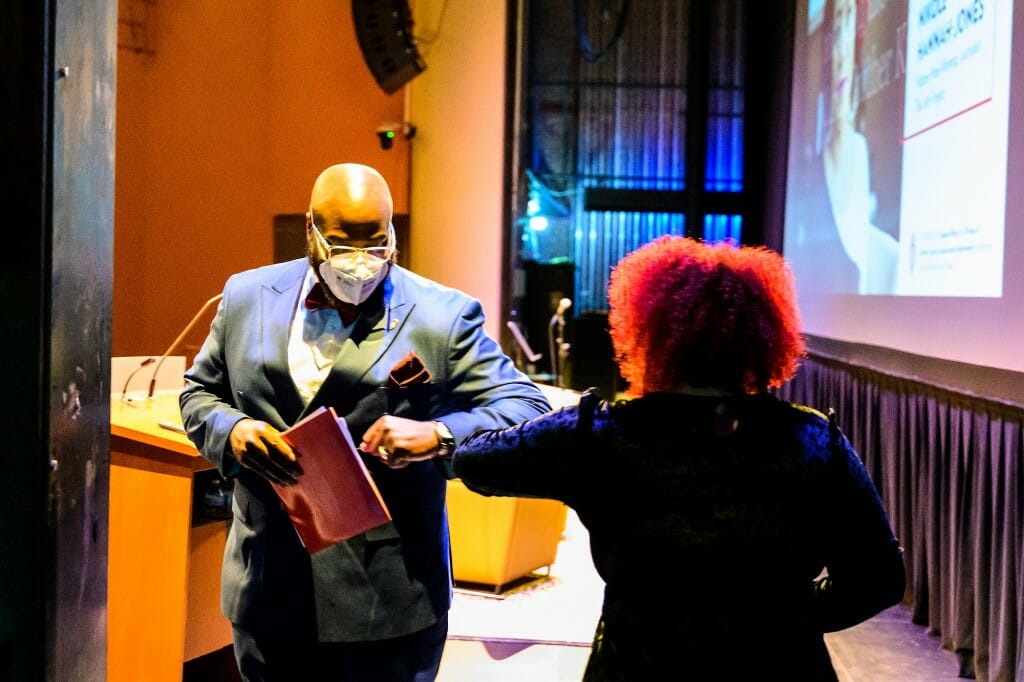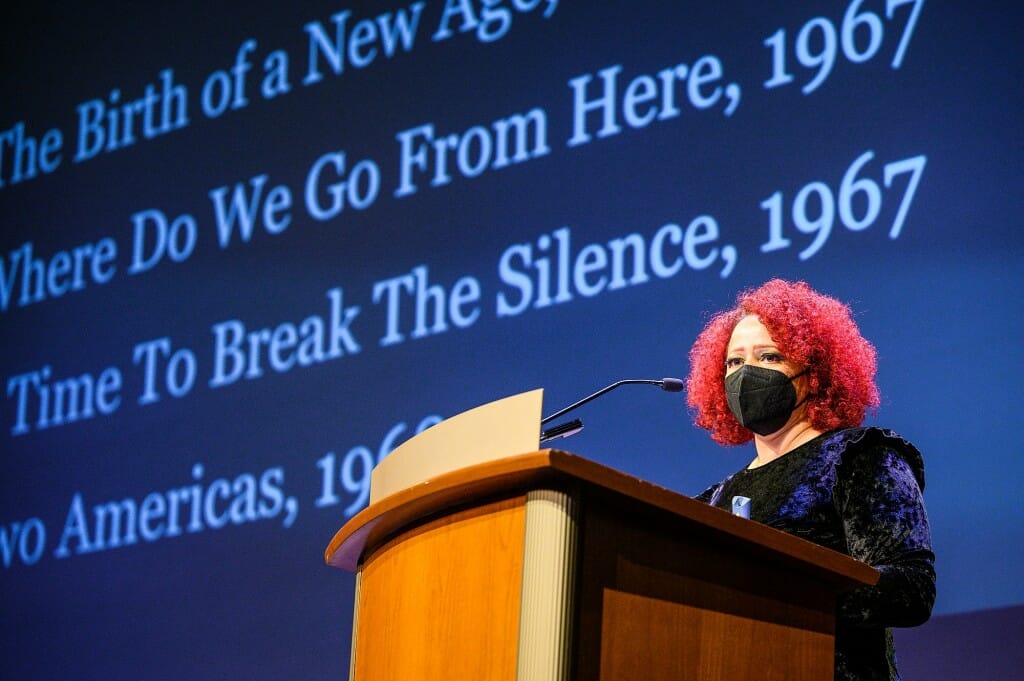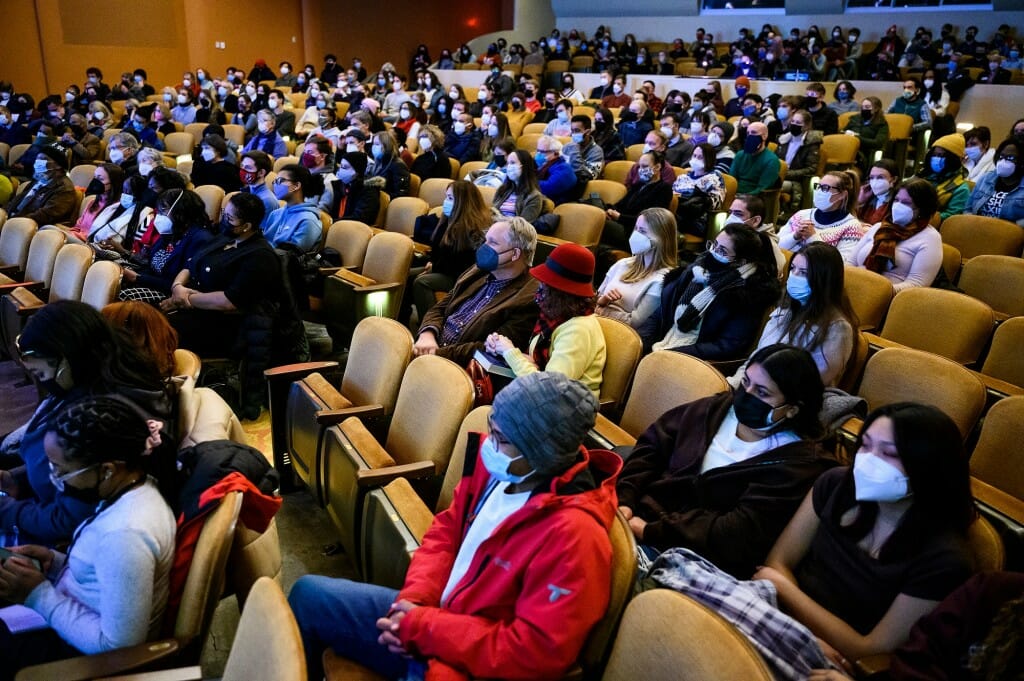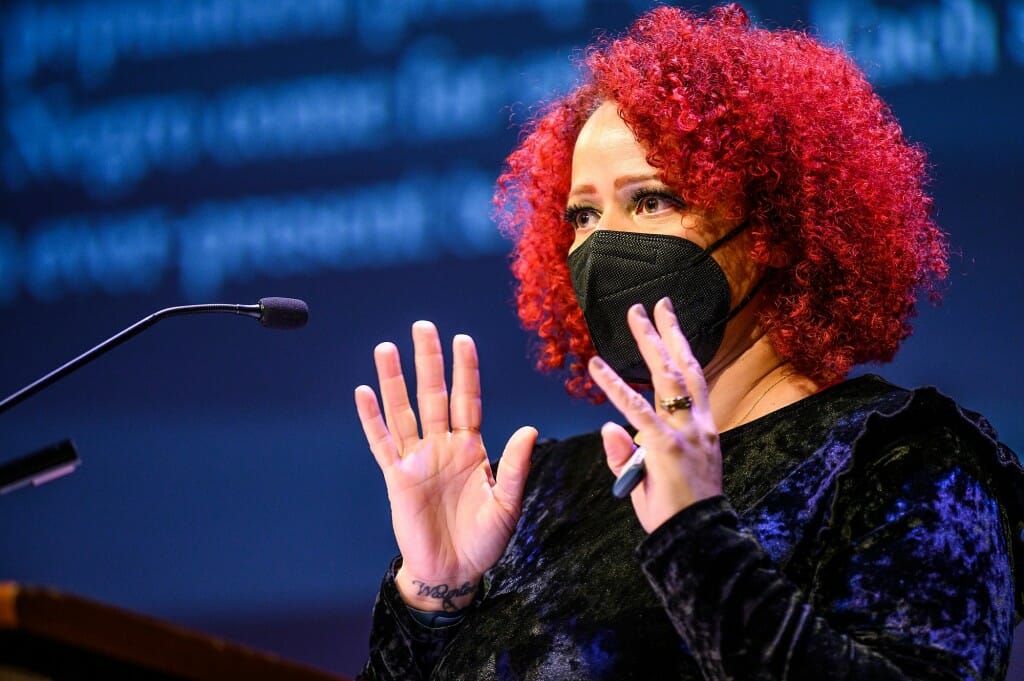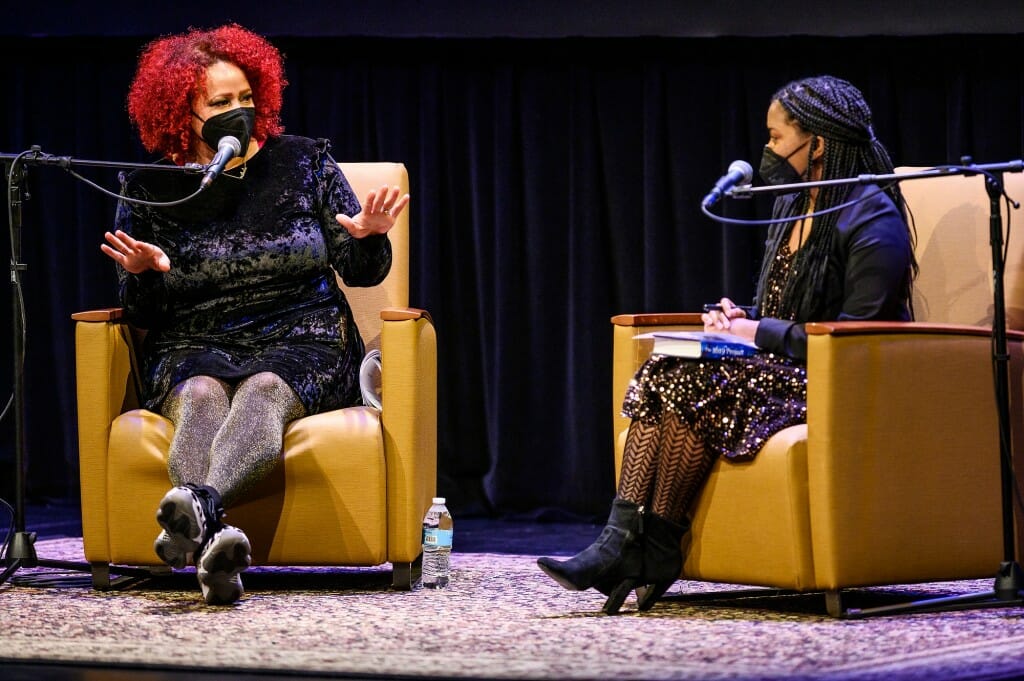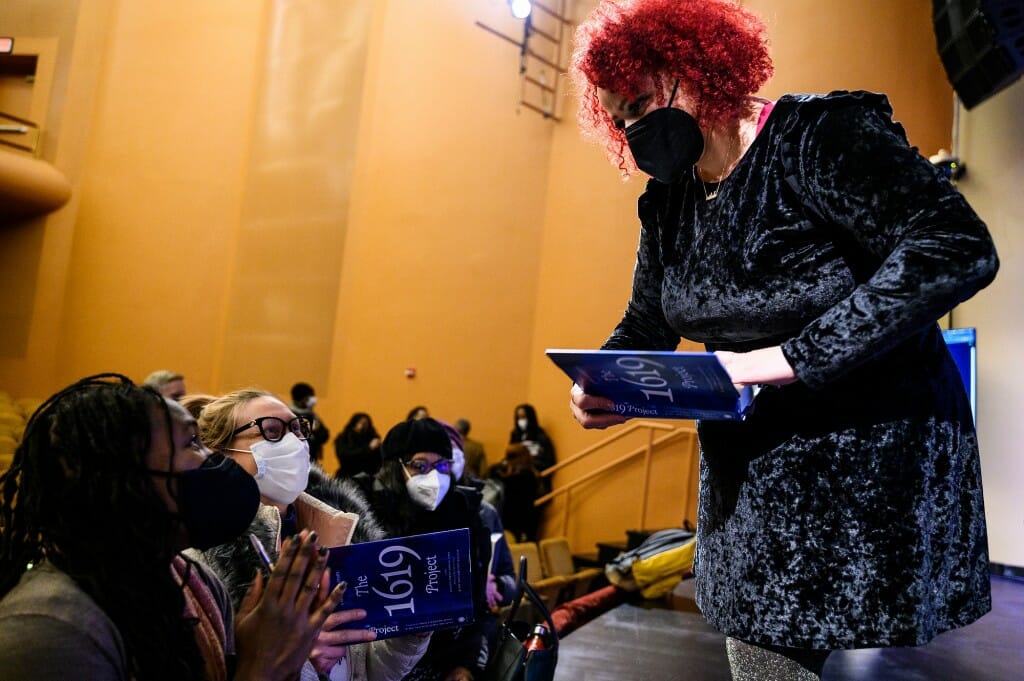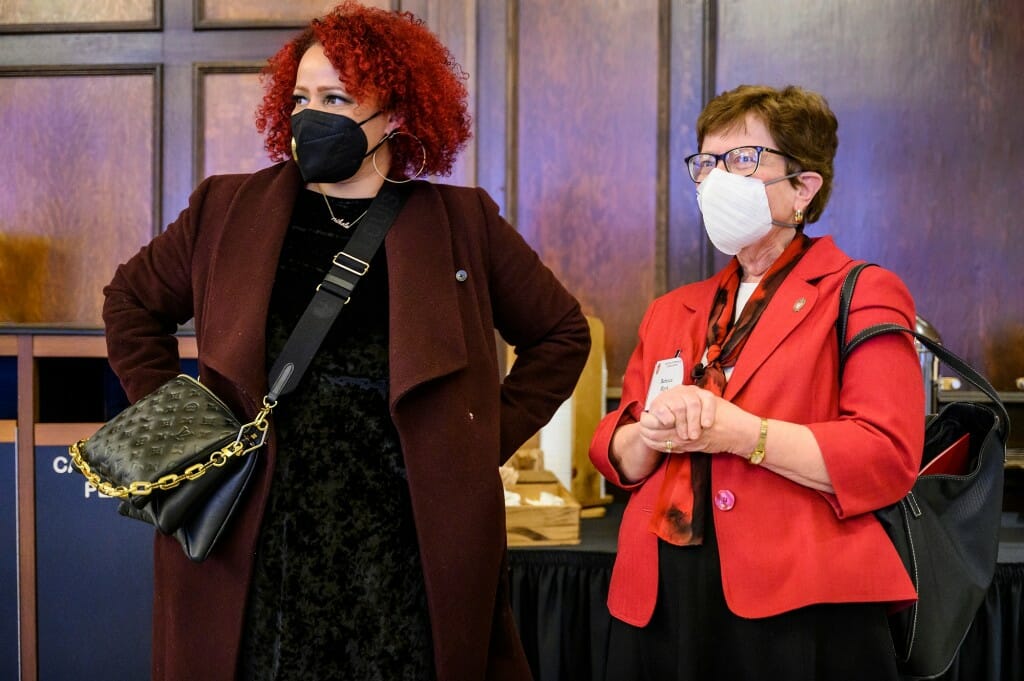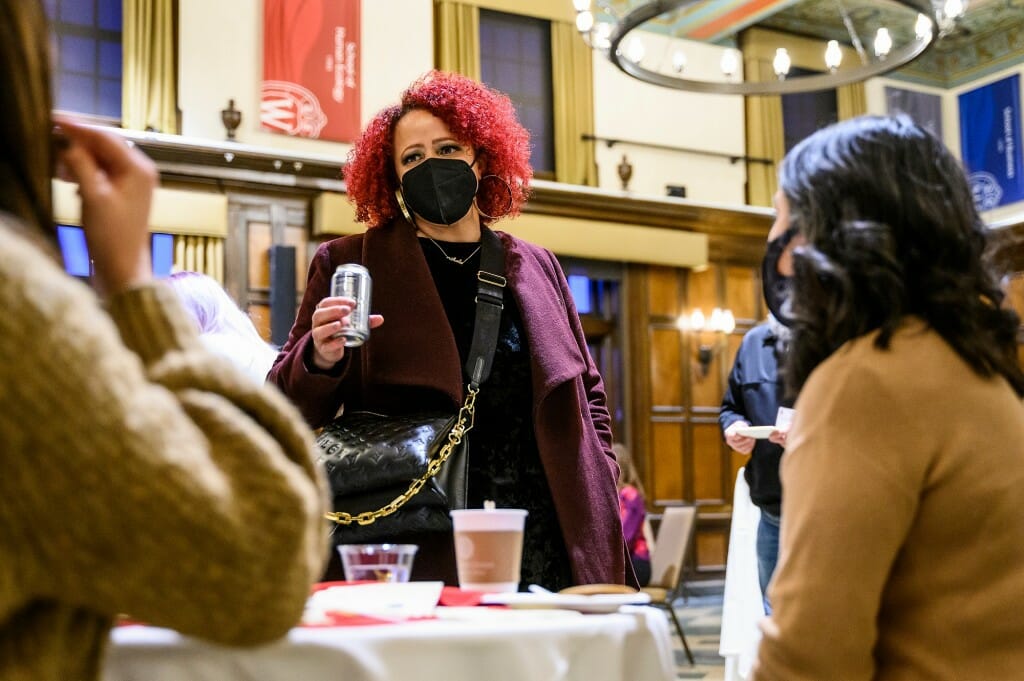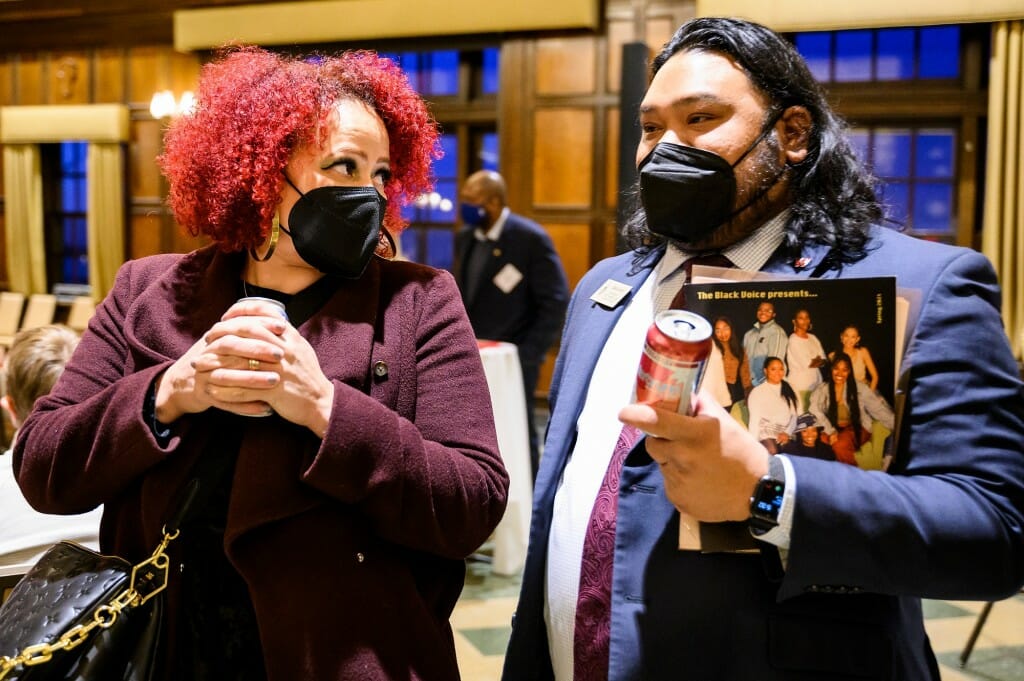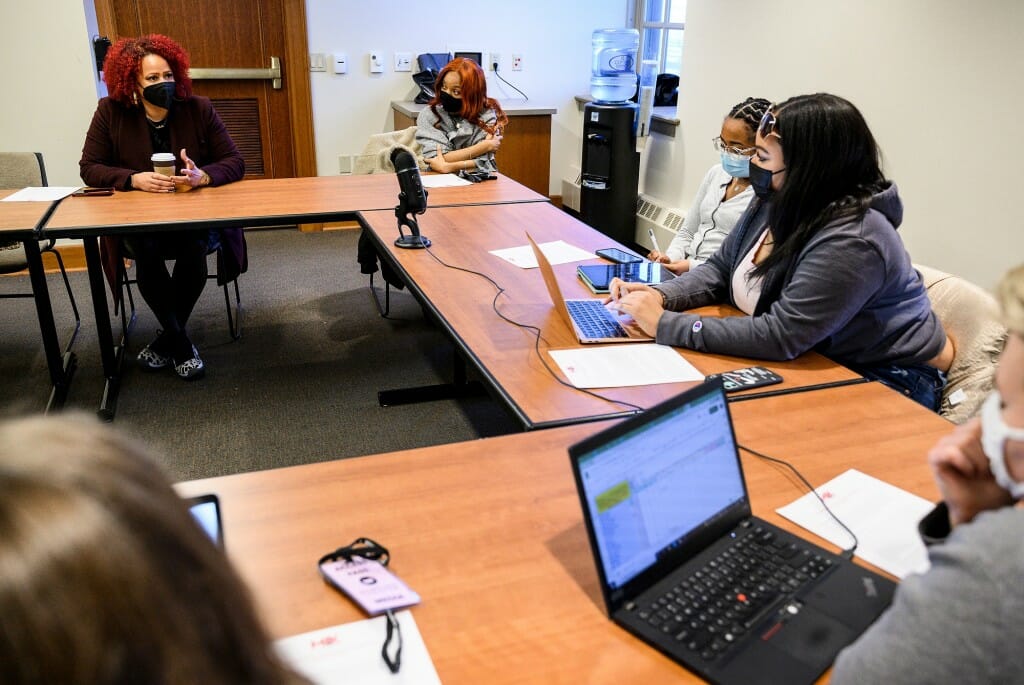 See more photo stories