Photo gallery Newest Badgerloop Pod unveiled
The UW–Madison Badgerloop team Thursday revealed Badgerloop Pod III — its latest entry into the 2018 SpaceX Hyperloop Competition, an event designed to spur new ideas about an ultrafast, futuristic form of transportation. Several hundred people attended the public event Thursday in Varsity Hall at Union South.
Designed to achieve a top speed of more than 300 miles per hour, the pod (and team members) will travel to SpaceX headquarters in Hawthorne, California, in July to vie for the top prize in the third annual Hyperloop Competition. There, the teams with standout designs can test their prototypes on the mile-long, vacuum-sealed hyperloop test-track in hopes of having the fastest pod. A hyperloop involves a pod moving in a low-pressure tube at hundreds of miles per hour. This year's competition requires use of an entirely self-propelled pod.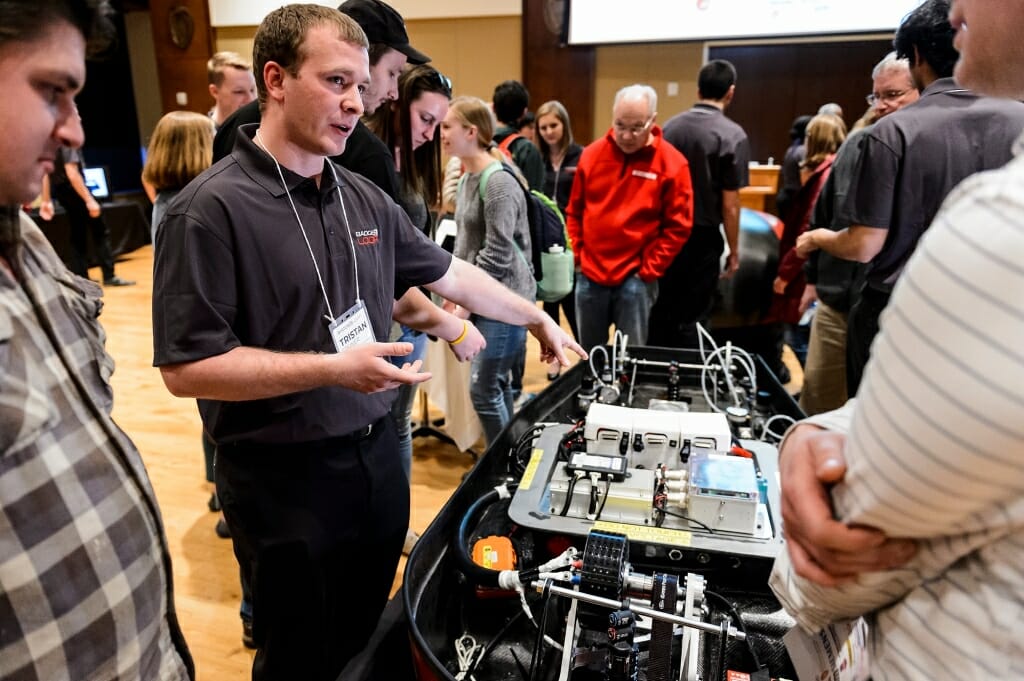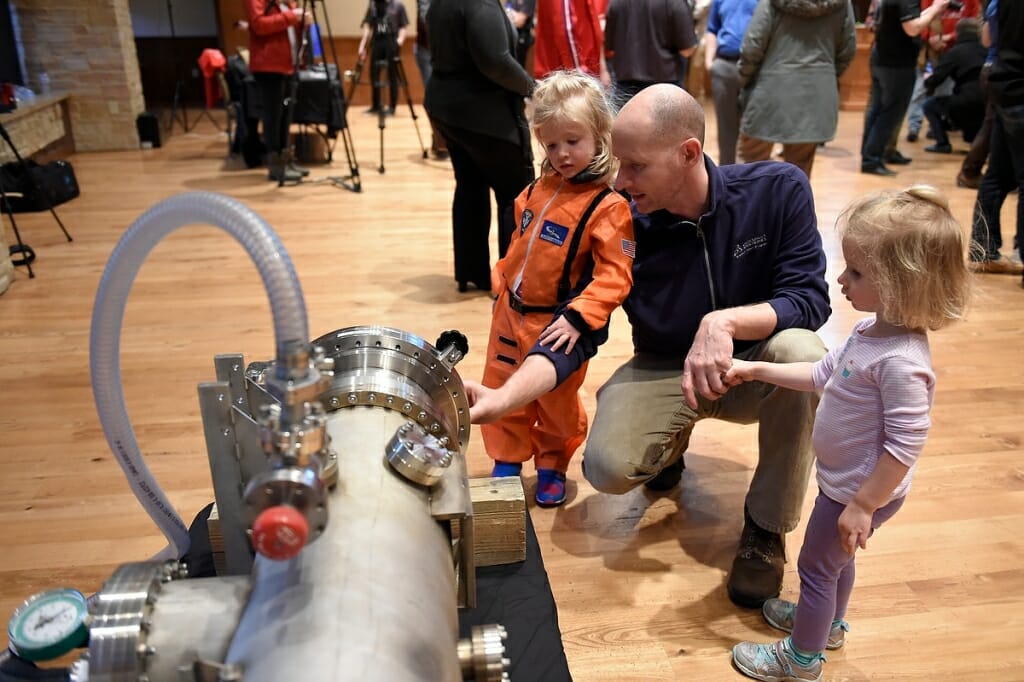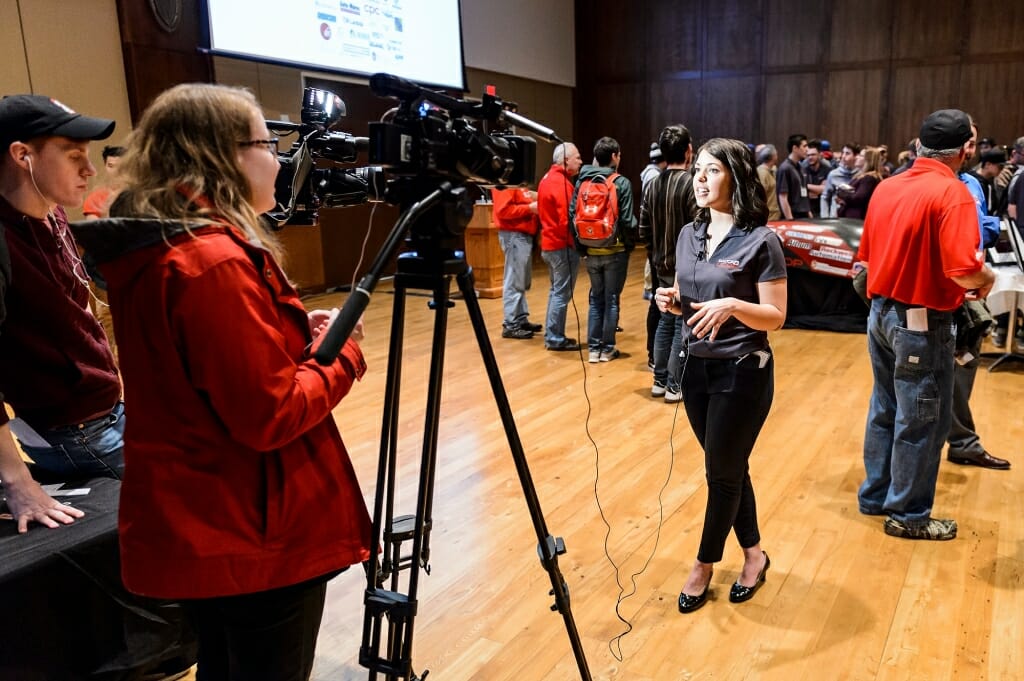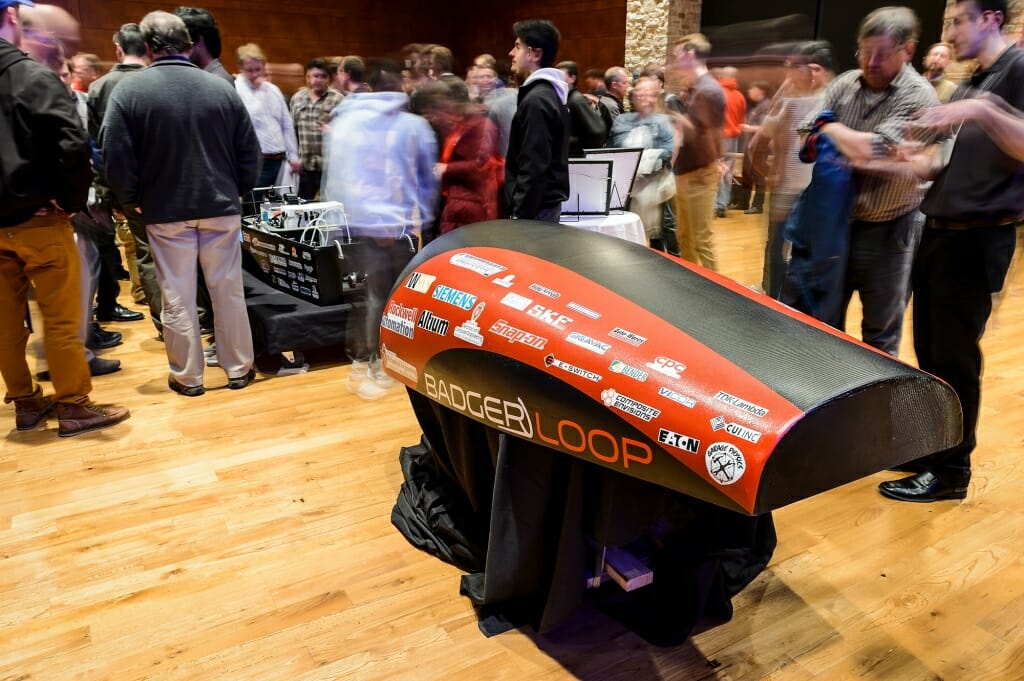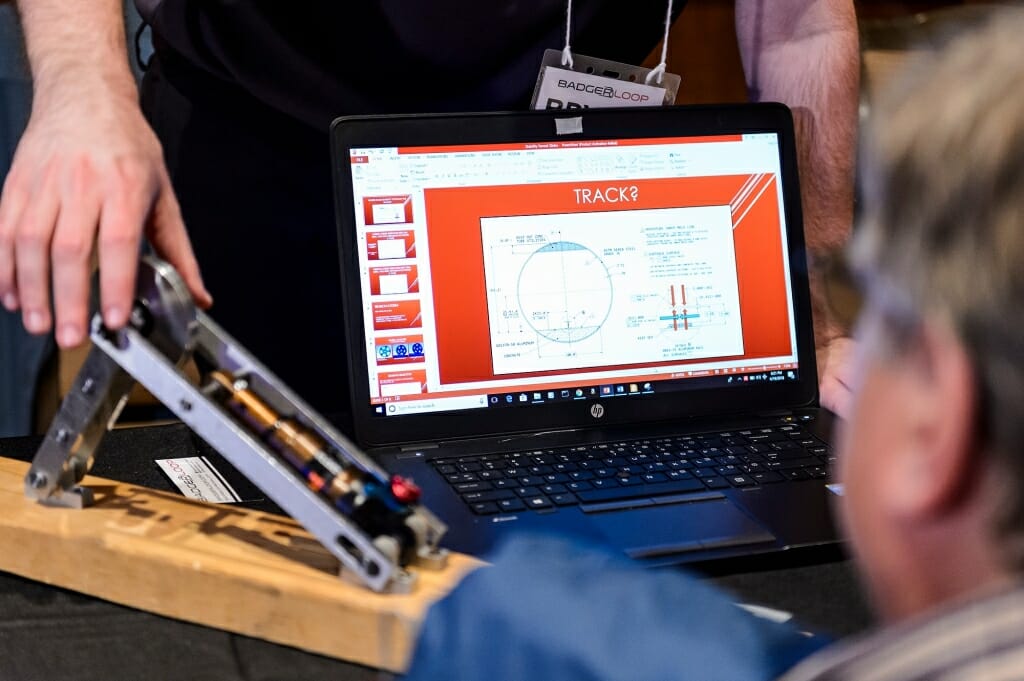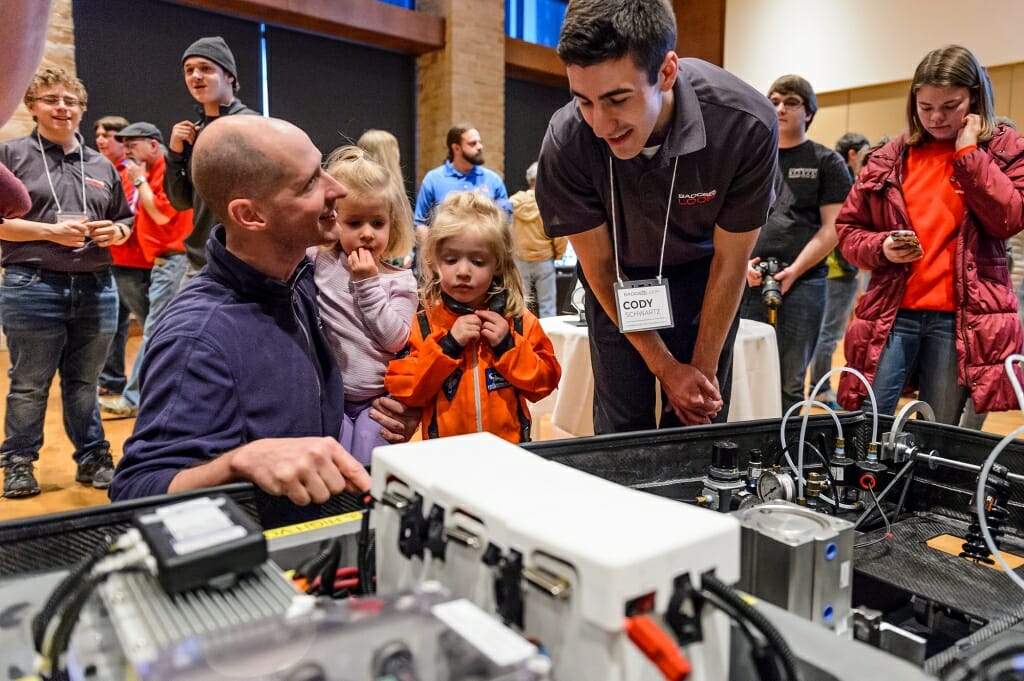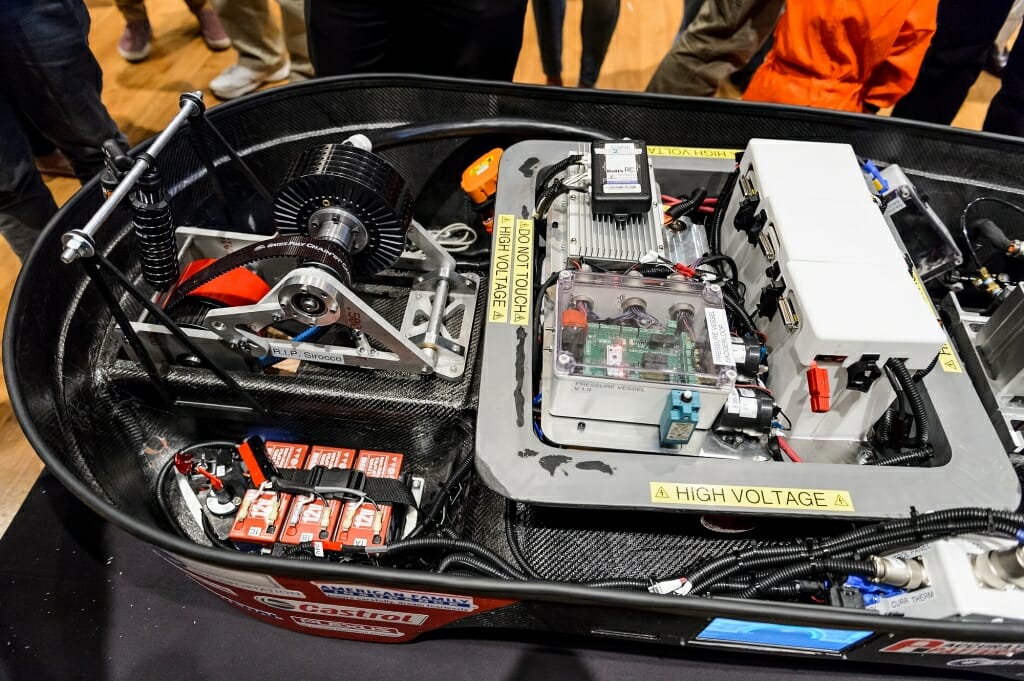 See more photo stories