New UW Midshipmen get first look at Navy/Marine Corps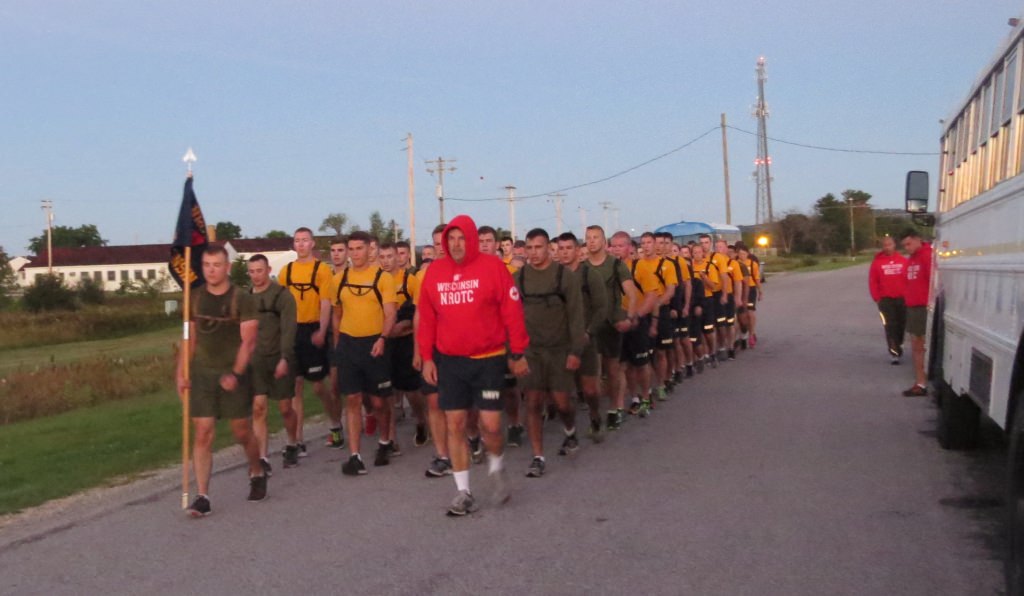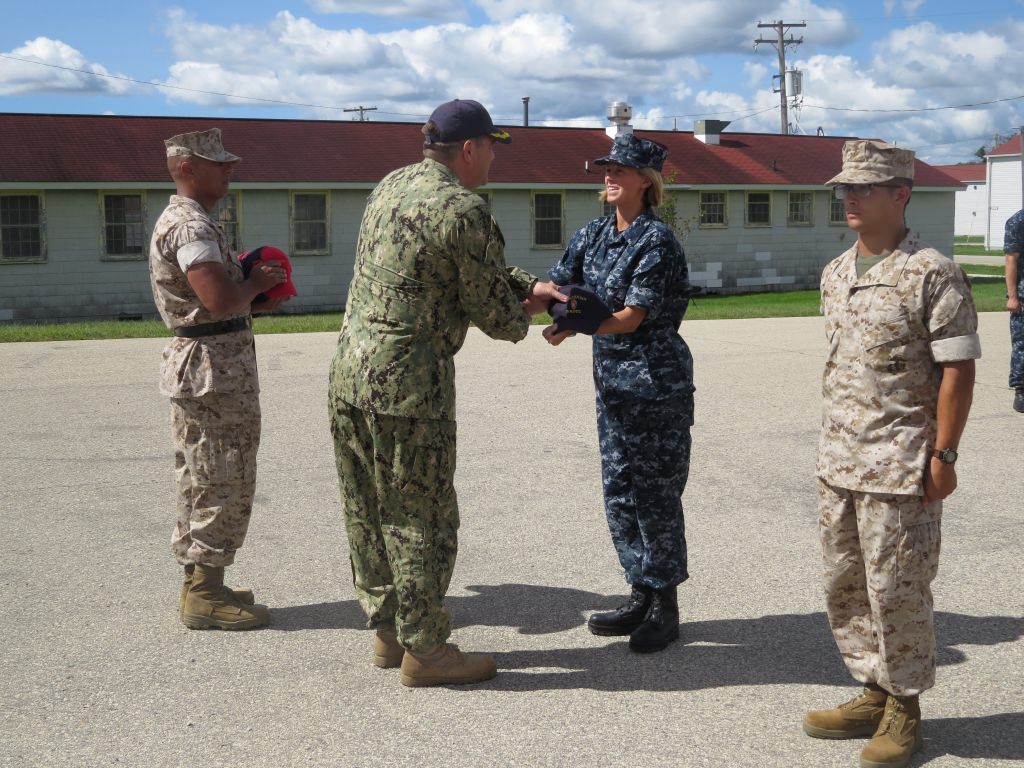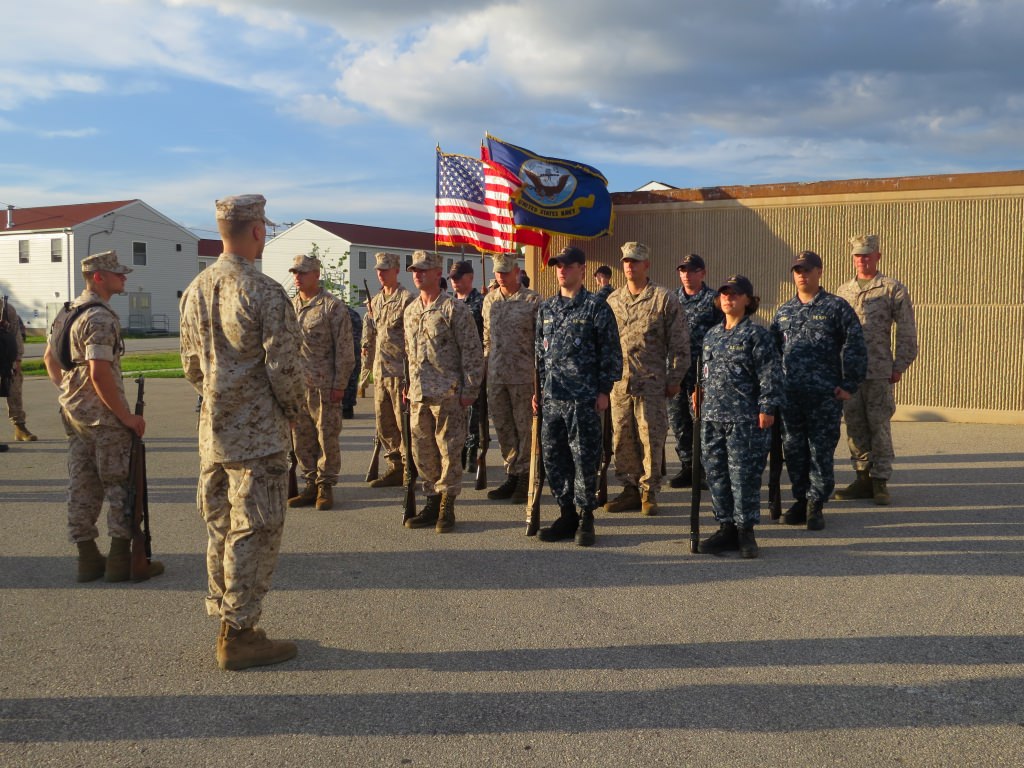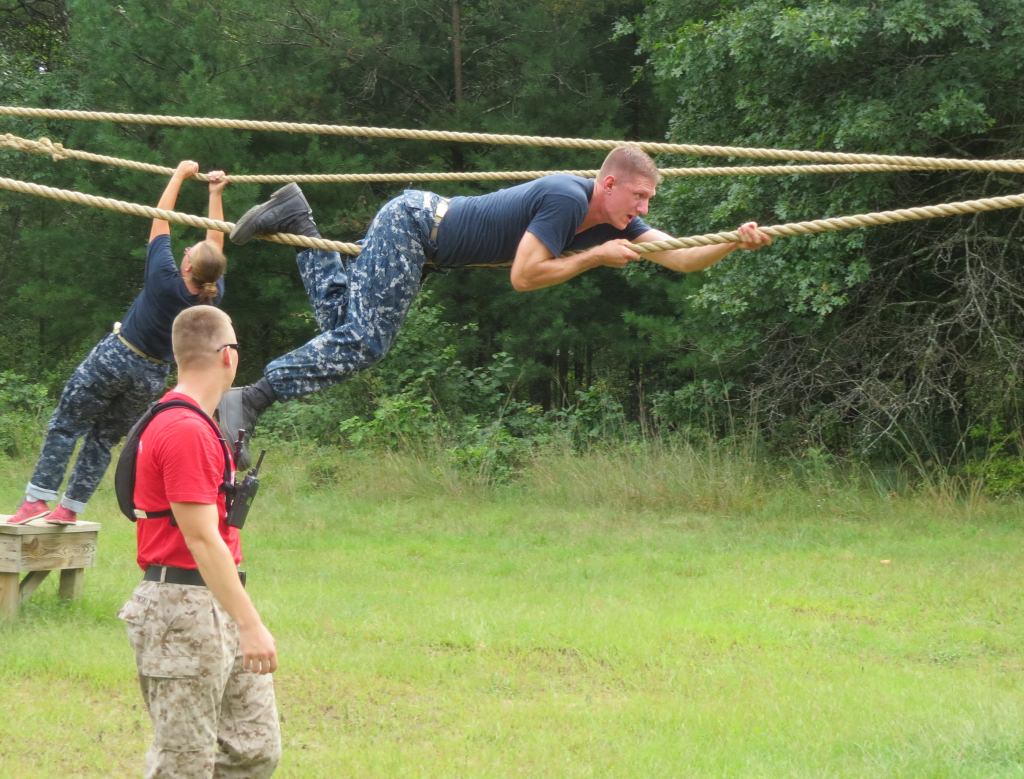 New Midshipmen from the University of Wisconsin–Madison Naval Reserve Officers' Training Corps program participated in Student Orientation Week at Fort McCoy, Wis., from Aug. 28 to Sept. 2.
The 68 midshipmen spent the week learning the basic military skills and discipline necessary to succeed as commissioned officers of the Navy and Marine Corps. A total of 22 new students participated in New Student Orientation, an introduction to military life, while the rest of the Badger battalion focused on leadership training and building esprit de corps.  The command's active duty staff of Navy and Marine Corps officers and non-commissioned officers led the week's events.
"I didn't know what to expect," said Midshipman Katie Katula of Stillwater, Minn., an incoming UW–Madison freshman.  "I ended up learning so much about myself, and we became very close as a class.  I'm excited for the future."
The curriculum for orientation week included physical training, uniform inspections, close order drill, and classroom academics, including Navy and Marine Corps history.  The midshipmen also utilized training facilities throughout Fort McCoy and nearby Volk Field, including the obstacle course, leadership reaction course, and land navigation course.
"My favorite part of the week was definitely the leadership reaction course," stated Midshipman Sam Fetherston, from Osseo, Wis., also an incoming UW–Madison freshman.  "I really enjoyed getting to know my classmates and working together to complete the puzzle."
The orientation week concluded with a ceremony in which the new scholarship midshipmen were sworn into service.  After briefing parents on what the NROTC program will require of their students, Capt. Christopher Murdoch, commanding officer of the UW–Madison Naval ROTC, read the oath to the scholarship students.  He congratulated the new midshipmen for their commitment and dedication in joining the NROTC program.  Following the ceremony, the unit hosted a social for family and friends of the new midshipmen.
In the coming years, the midshipmen will participate in multiple military activities and complete a rigorous course of study at UW–Madison.
Upcoming events include Naval Science classes, drill meets, formal military balls, and annual summer training opportunities on ships, submarines and squadrons across the globe.  Upon graduation and completion of the NROTC program, the midshipmen will be commissioned as active duty officers in the Navy and Marine Corps.