New institutional spot to make its halftime debut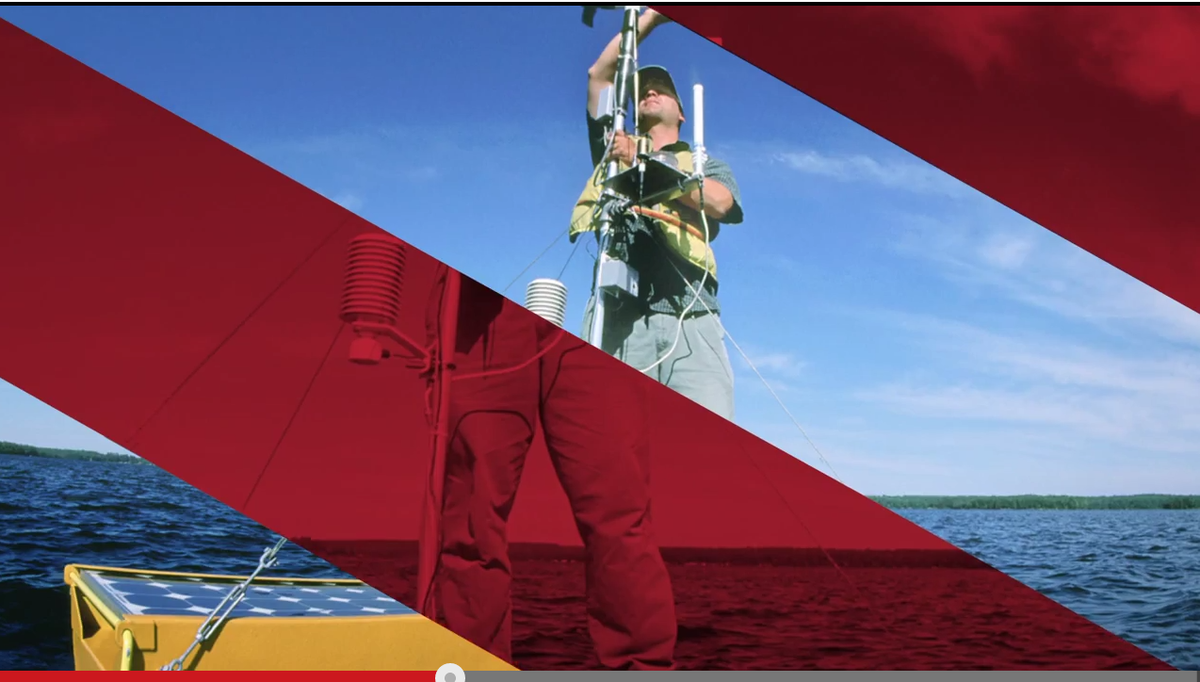 "Keep On" matches the infectious energy of Big Ten athletics as it introduces UW–Madison points of pride in a driving, high-tempo style. (Image via Hiebing Group.)
Competition for airtime and brand recognition can be just as intense for institutions of higher education as it is for major national and international brands. The advertising space provided to each Big Ten school provides the kind of media placement that most universities could never afford on their own.
This Saturday, when the Badgers head to the locker room during halftime of their first home football game of the season, television viewers will get their first look at the University of Wisconsin–Madison's new institutional spot, "Keep On."
"To have media like that is a golden opportunity," says Tricia Dickinson, executive director of University Marketing. "The people seeing this spot are, by and large, alumni and Badger fans; they're already in the fold. We want to remind them of the reasons why they're proud of this place and happy with their experience."
The new spot continues the same strategy as the previous one, entitled "See the Right Thing," which has run during football, men's and women's basketball and hockey games. In contrast to the more contemplative tone of the prior spot — aimed at breaking through the noise of football excitement — the new spot matches the infectious energy of Big Ten athletics as it introduces UW–Madison points of pride in a driving, high-tempo style.
"We made a conscious decision to go far away from where we were with 'See the Right Thing,'" says Dickinson. "We had an opportunity to go in a different direction, but the strategy and the messaging carries over."
Like the previous spot, the new spot was created in partnership with The Hiebing Group, a Madison-based marketing communications firm. Founded by alumnus Roman Hiebing, the firm is led by Dave Florin, a 1992 graduate who has served as chair of the WAA's national board of directors. The majority of contributors — including the composer of the spot's music — are UW–Madison alumni.
"People who went here understand the brand and the DNA intrinsically; they were excited to work on it," says Dickinson.
The high production value and careful research involved reflects the university's desire to make the most of its opportunity. But it also reflects the love that the spot's creators, and viewers, share for a place that's at the center of many memories.
"Our strategy is to connect with Badgers who are looking to reawaken that sort of magical feeling they had here," says Dickinson. "If they're not already closely connected, the idea is to draw them in. Whether that means volunteering their time and talents, supporting the university through philanthropy, advocating on behalf of the university, or simply feeling proud to be a Badger, that's the end goal."