Mandela Washington Fellows learn leadership during visit to UW
Ailly Namupala traveled thousands of miles from her home in Namibia to Madison, Wisconsin — all because she wants to learn how to be a better leader.
"It's been a massive learning experience," Namupala says. "I've learned to go beyond comfort zones."
Namupala was one of 25 young African leaders who came to the University of Wisconsin–Madison campus for a six-week academic and leadership institute June 17 through July 31 as part of the Mandela Washington Fellowship for Young African Leaders, sponsored by the U.S. Department of State and hosted by the UW–Madison African Studies Program.
The fellows represent a variety of fields, including medicine, public health, law, education and community activism.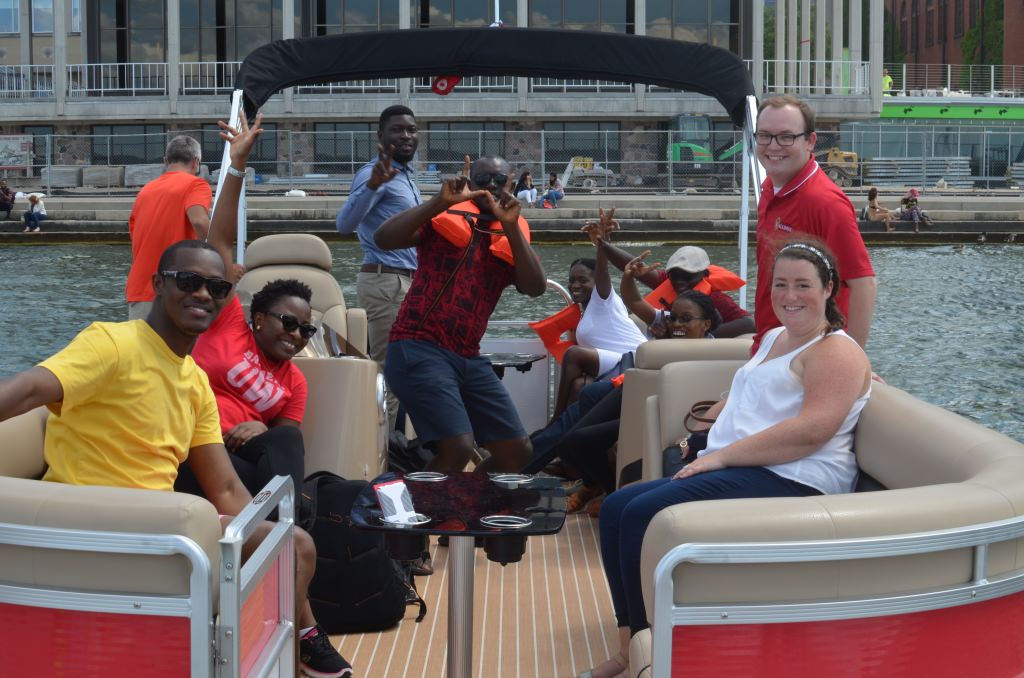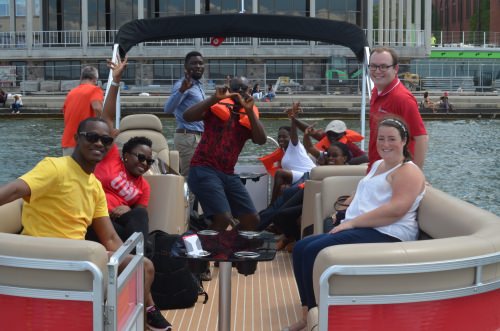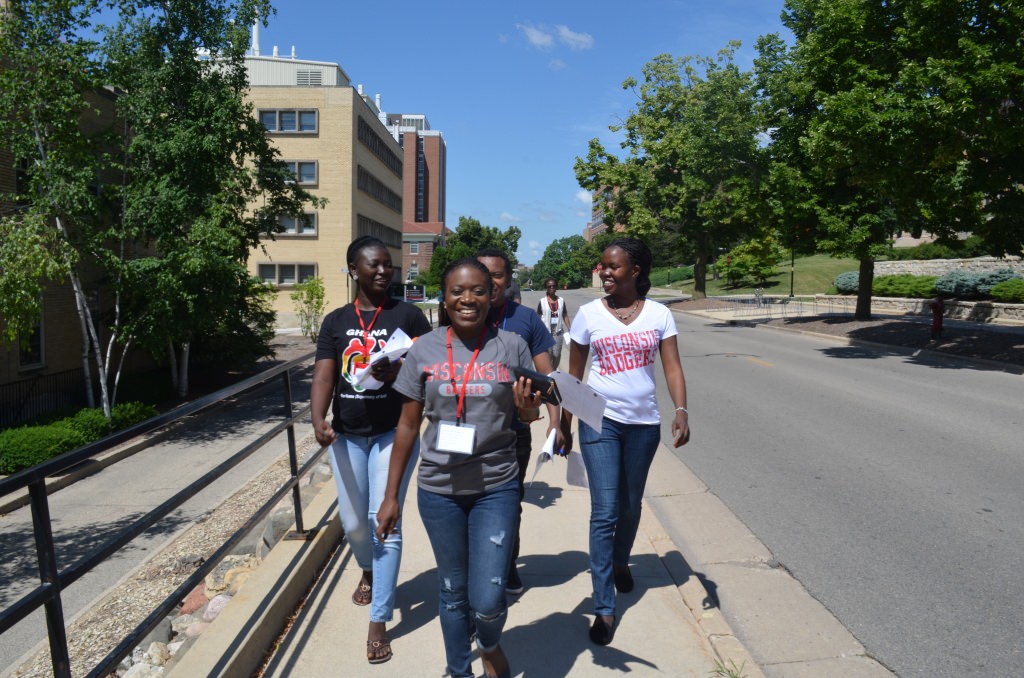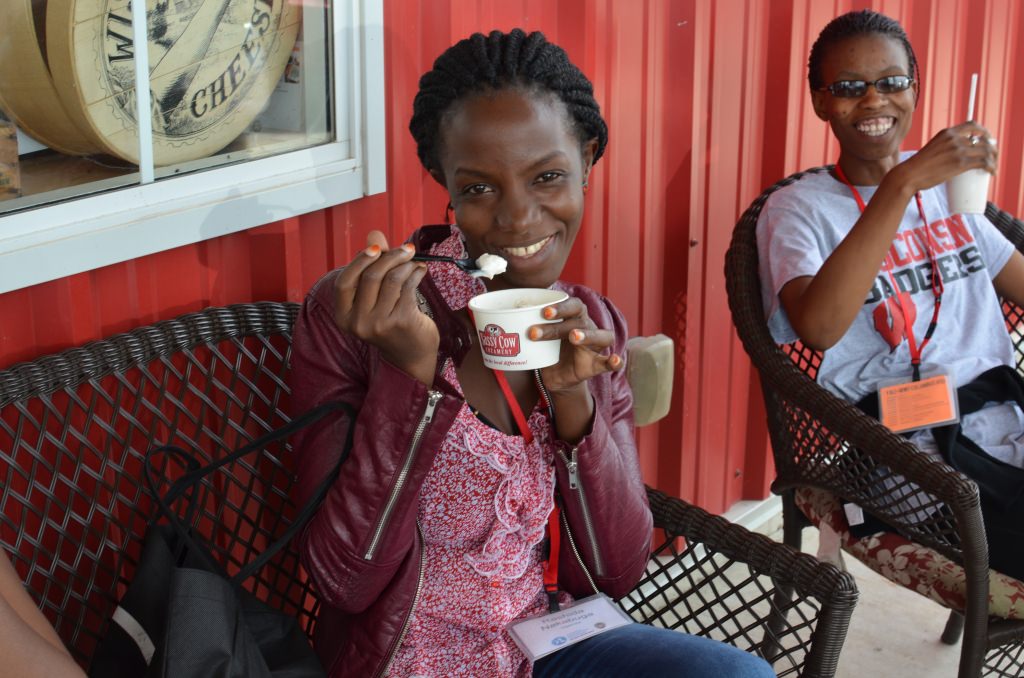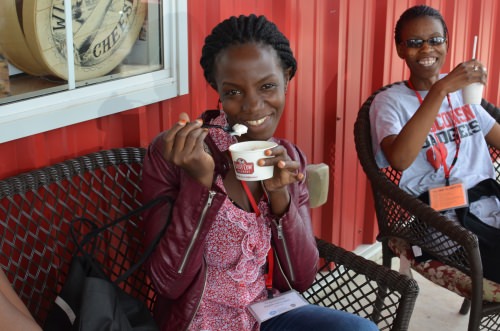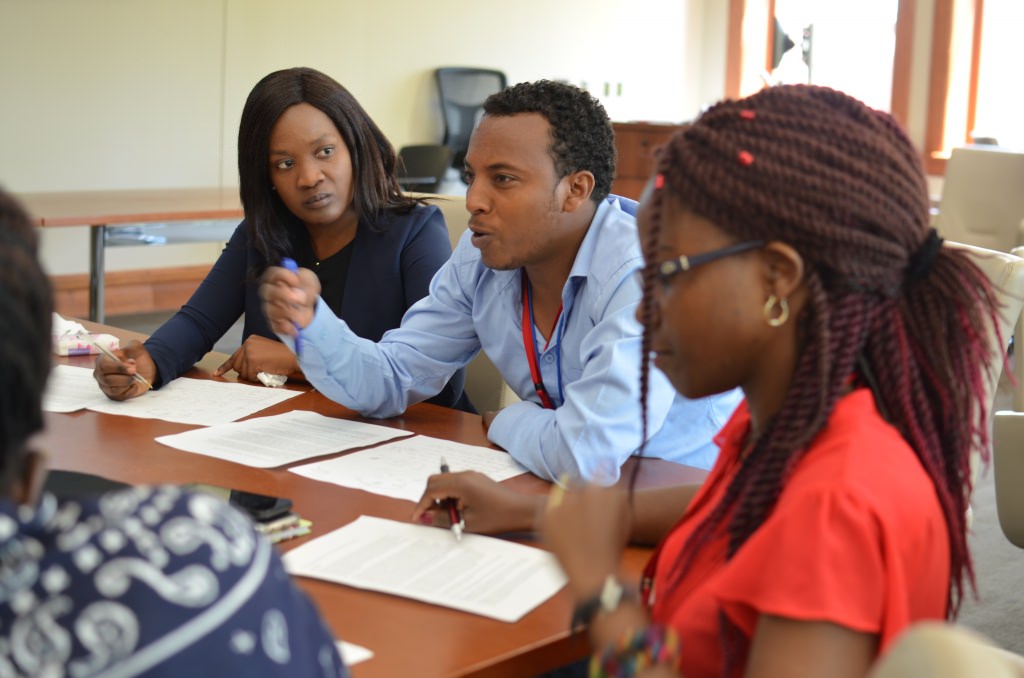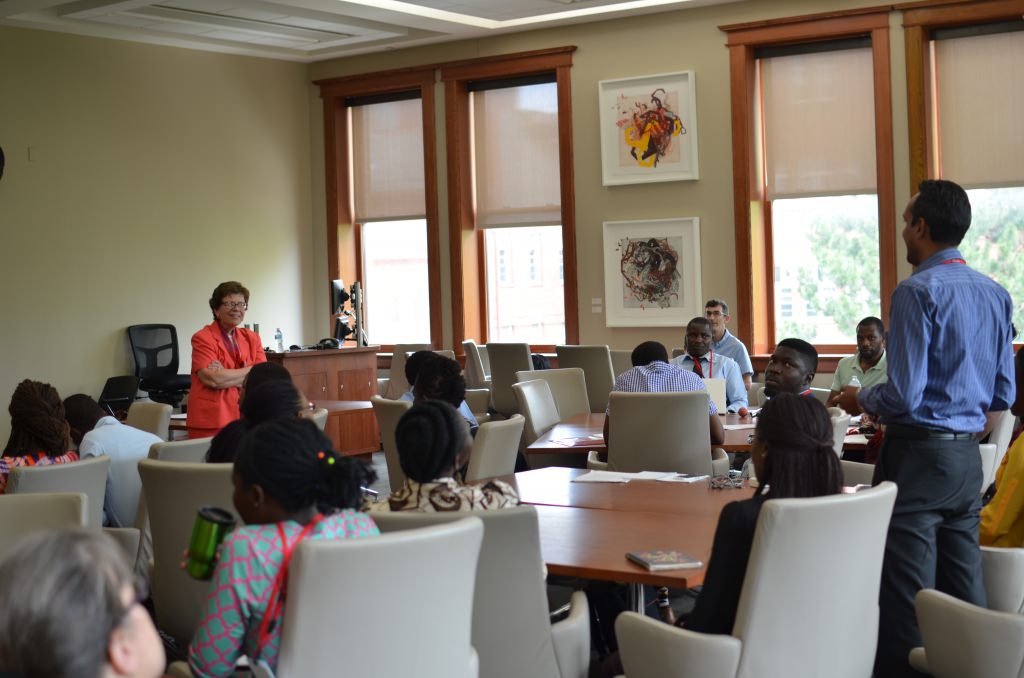 The fellowship, begun in 2014, is the flagship program of President Obama's Young African Leaders Initiative, which empowers young people through academic coursework, leadership training and networking. This year, the fellowship will provide 1,000 outstanding young leaders from sub-Saharan Africa with the opportunity to hone their skills at a U.S. higher education institution with support for professional development after they return home.
The fellows, who are between the ages of 25 and 35, have established records of accomplishment in promoting innovation and positive change in their organizations, institutions, communities and countries. In 2015, fellows represented all 49 countries in sub-Saharan Africa. Half of the fellows were women, and for 76 percent of fellows, it was their first experience spending substantial time in the United States.
This is the first year UW–Madison has participated in the program.
"Some had never heard of Wisconsin," says Neil Kodesh, director of the African Studies Program and associate professor in the Department of History. "It's been interesting to see how they engage with each other."
The African Studies Program organized a range of academic and community activities for the fellows. Several campus partners — including the Global Health Institute, the Nelson Institute for Environmental Studies, the La Follette School of Public Affairs, the Law School, and the School of Education — collaborated in developing the academic curriculum for the institute. Chancellor Rebecca Blank also spoke to the group about leadership.
"Being here has really inspired me," Namupala said. "I didn't know what to expect."
Namupala works as a communications officer at the Namibian Uranium Association. She has been involved in mentoring high school students in career guidance within the mining industry with a focus on implementing outreach programs and engaging youth to better understand the uranium industry. She also volunteers in community projects like the musical event Swakopmunder Musikwoche and the Mascato Youth Choir. Her dream is to empower young Namibians to become great leaders within their chosen professions.
"I want to go out and teach other people. It's been an incredible journey of learning and personal growth," Namupala says. "It's nice to discover a different part of the world."
"Being here has really inspired me. I didn't know what to expect."

Ailly Namupala
Obinna Ebirim is a senior program officer for International Vaccine Access Center projects in Nigeria, which includes strengthening support to the government for immunization and primary health care systems. He also volunteers as a medical doctor in his church's free sickbay for poor parishioners.
Upon completion of the Mandela Washington Fellowship, Ebirim will continue his work on youth development using his Impact Driven Young Leaders Initiative and organizational memberships.
"Being here is giving me the technical skills to help make me the effective leader I want to be," Ebirim said.
As part of their time in Madison, the fellows visited the Wisconsin State Capitol, Epic Systems, Wisconsin Public Broadcasting and Sassy Cow Creamery, and also traveled to Milwaukee and Chicago. They participated in service activities with local organizations, such as the River Food Pantry in Madison and the UW–Madison Arboretum. Many were surprised to see homelessness as an issue in Madison.
"People think once you're in America, you're doing well," Ebirim said. "It was really an eye-opener."
One of the main goals for the fellows is to take what they've learned during their time here back to their homes.
"It forces them to think about the problems we have here and how Americans tackle those problems," Kodesh said. "The idea is for them to continue to learn and grow beyond their time here."
Many of the best ideas have come from conversations with each other.
"One of the things I've learned is inclusiveness and equal opportunity — making sure all voices are heard," Ebirim said.
After their time in Madison, the fellows traveled to Washington, D.C., for a presidential summit featuring a town hall meeting with President Obama. During the three-day event, fellows took part in networking and panel discussions with U.S. leaders from the public, private and nonprofit sectors.
###
—Kari Knutson, 608-265-9870, knutson4@wisc.edu