Slideshow It's back! 40 years later, Lady Liberty on Mendota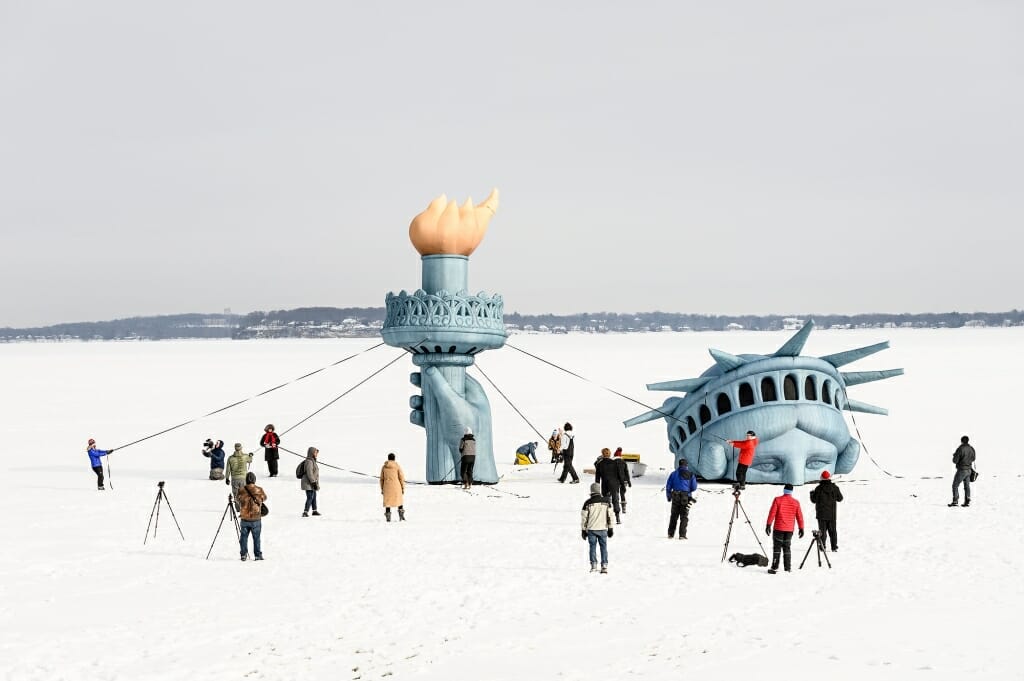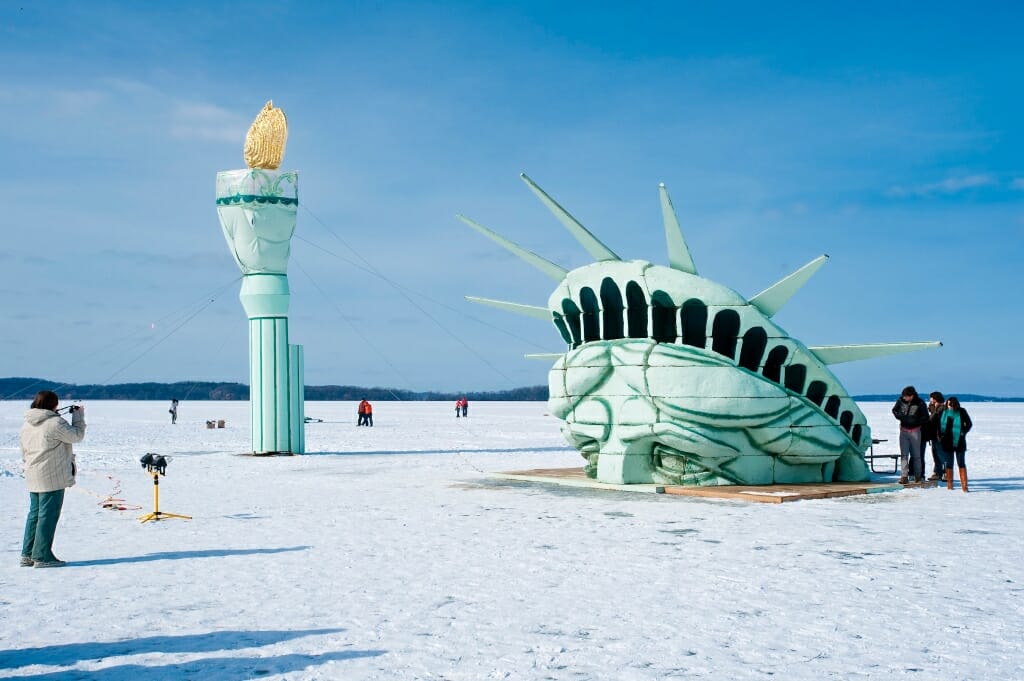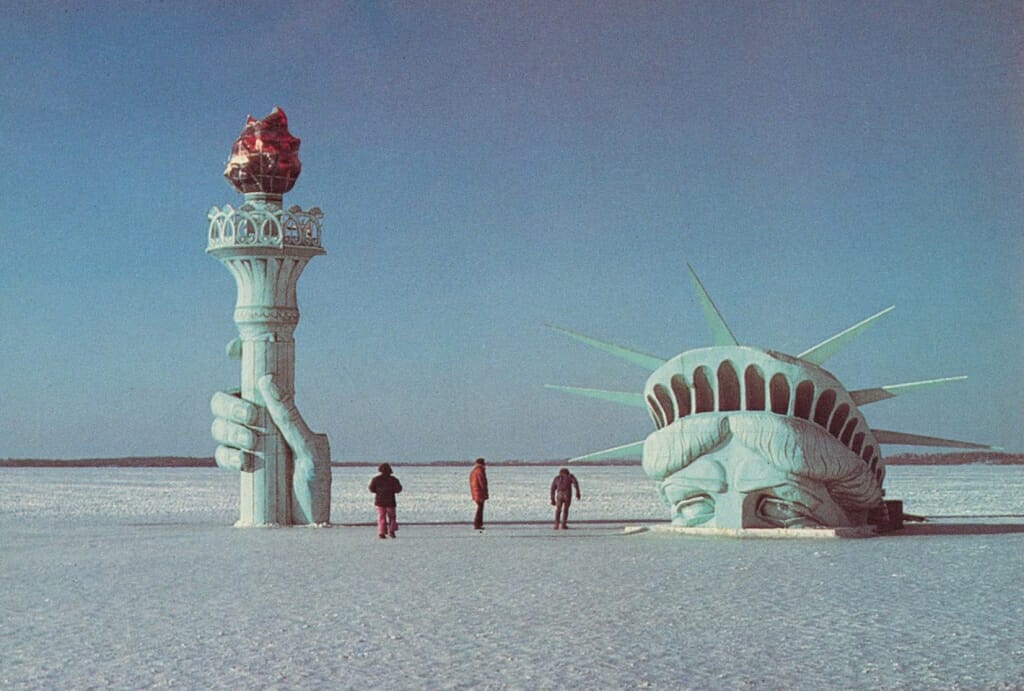 In a surprise addition to the annual Winter Carnival, the Wisconsin Union brought the Statue of Liberty tradition back to Lake Mendota Feb. 1 as a to-scale, inflatable replica of the Statue's head, arm and torch. This marks the return of a decades-old tradition of placing Styrofoam portions of Lady Liberty on frozen Lake Mendota.
The Statue of Liberty tradition began with a prank in 1979 by the Pail and Shovel Party, which was led by UW-Madison alumni Leon Varjian and Jim Mallon '79, fulfilling a campaign promise they made while seeking election to the Wisconsin Student Association,
Wisconsin Union President and University of Wisconsin-Madison senior Mills Botham led this year's effort to create the inflatable version of the Statue of Liberty.
"The idea to return Lady Liberty to Lake Mendota as part of Winter Carnival is one that I've been working for about two years," Botham said. "This was the first year that I found a practical means of making its revival possible."
See more photo stories