Slideshow Farewell to our police horse, Vegas
The University of Wisconsin Police Department gathered on Tuesday for a final goodbye to long-time police horse Vegas, who was euthanized.
Vegas has been suffering from Degenerative Suspensory Ligament Disease, an incurable ailment that affects the horse's ability to use his hind legs, causing a lot of pain.
Assistant Chief Kari Sasso worked with Vegas for the past 12 years, often providing crowd control at large public events on campus.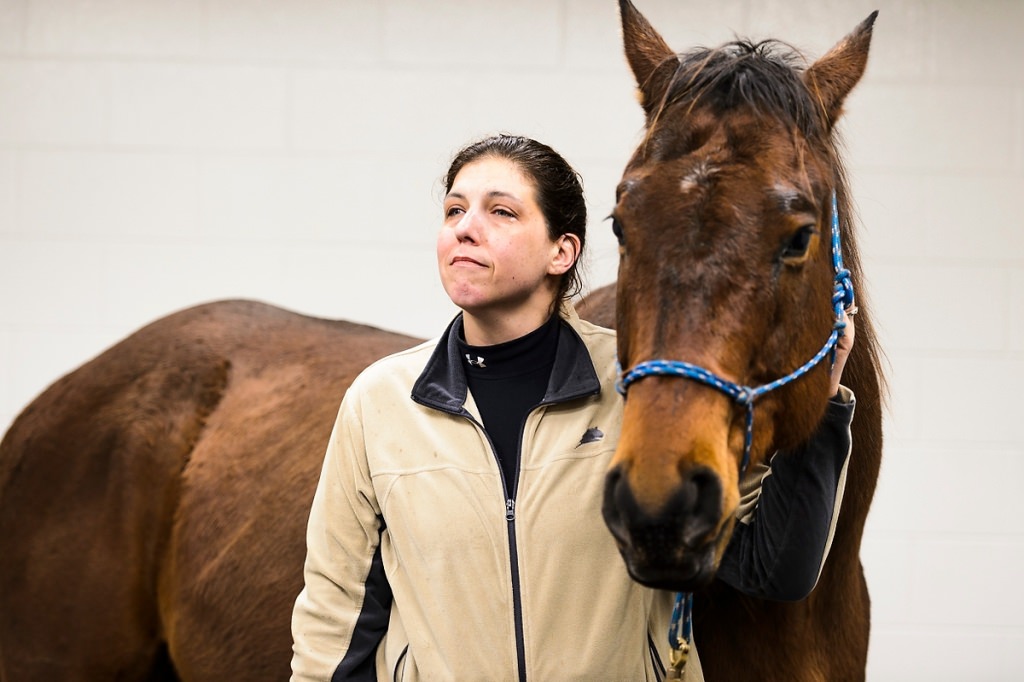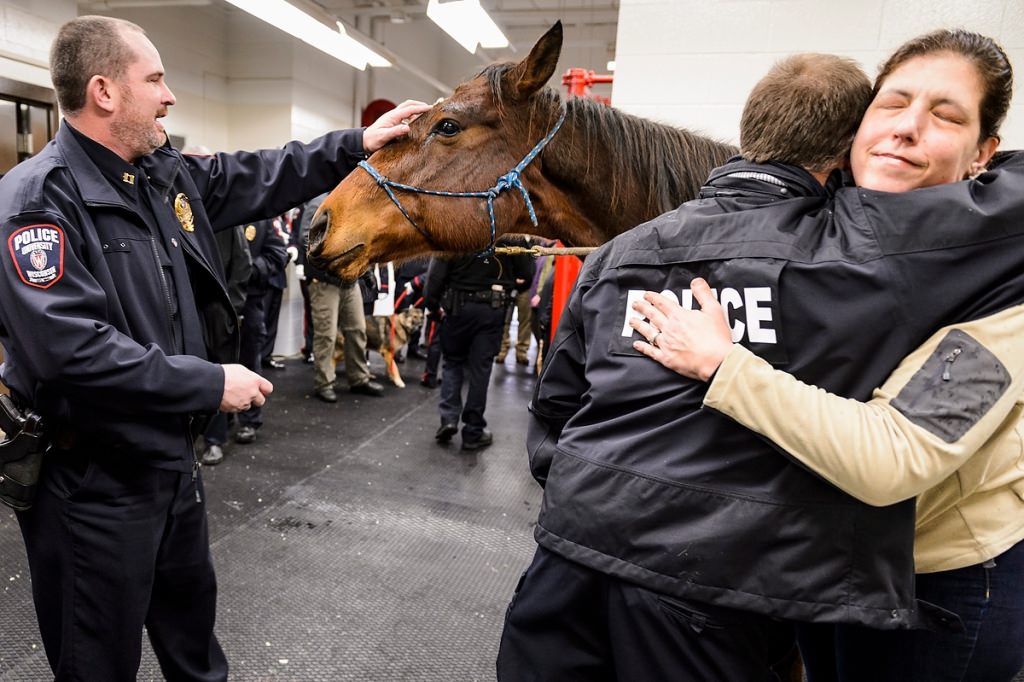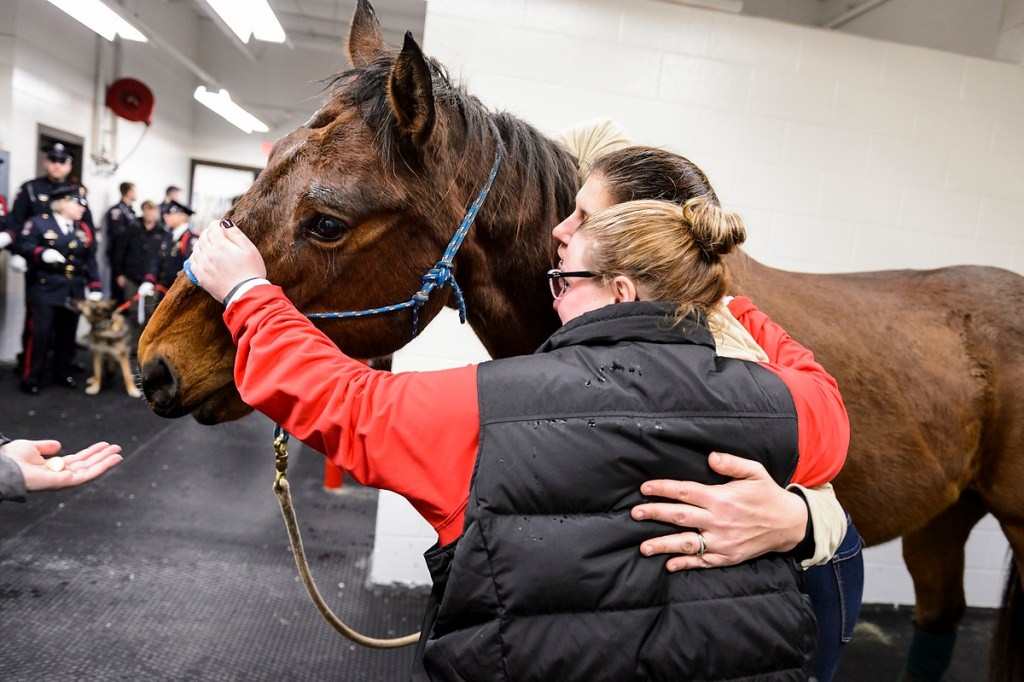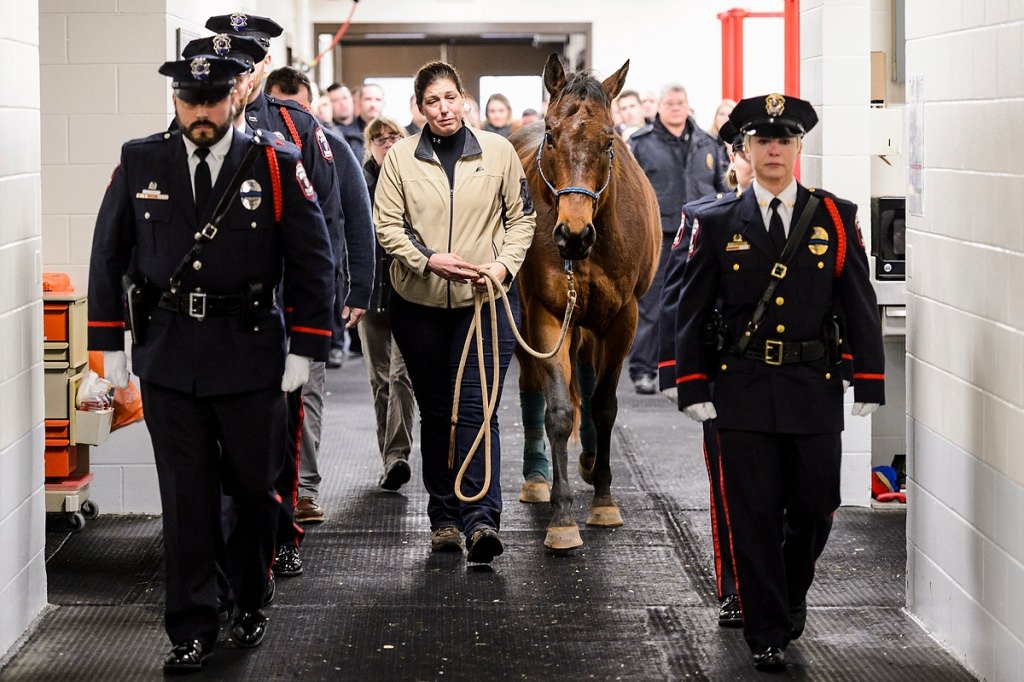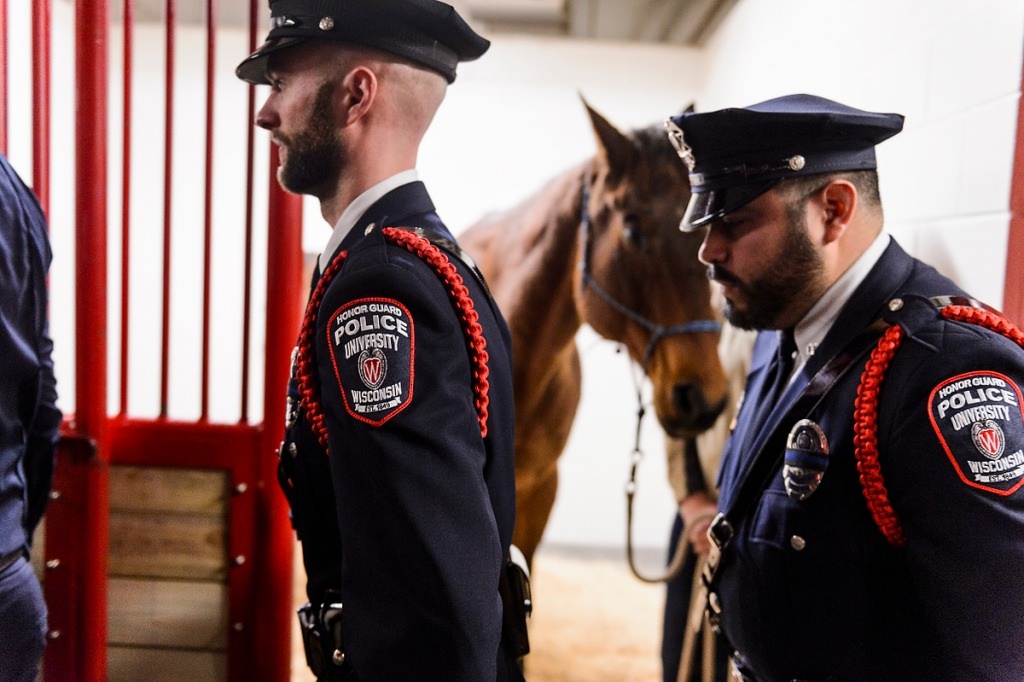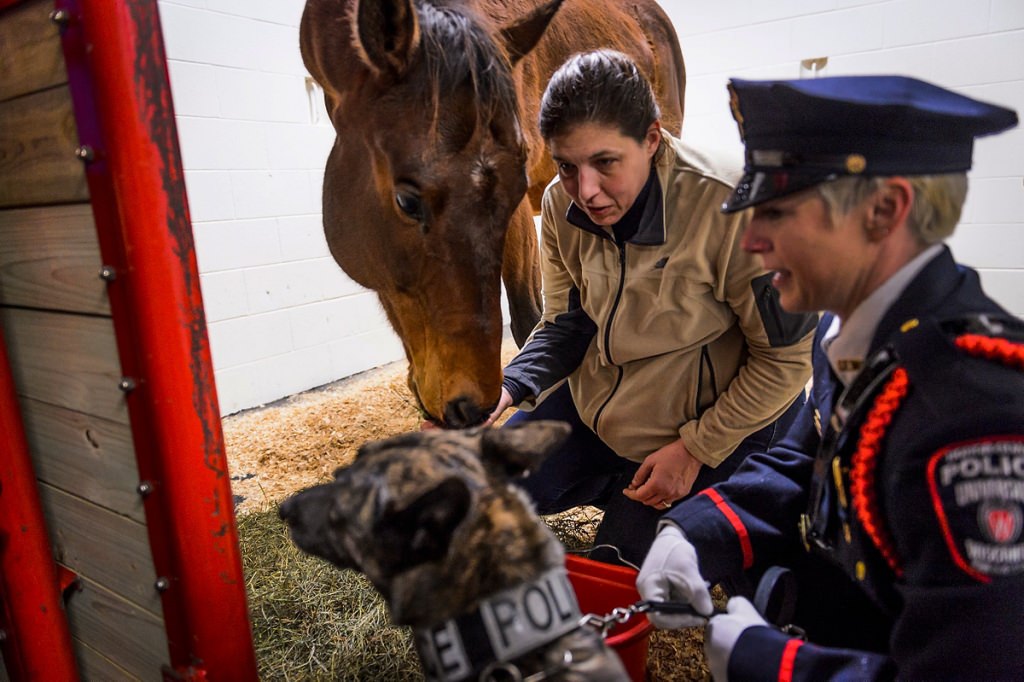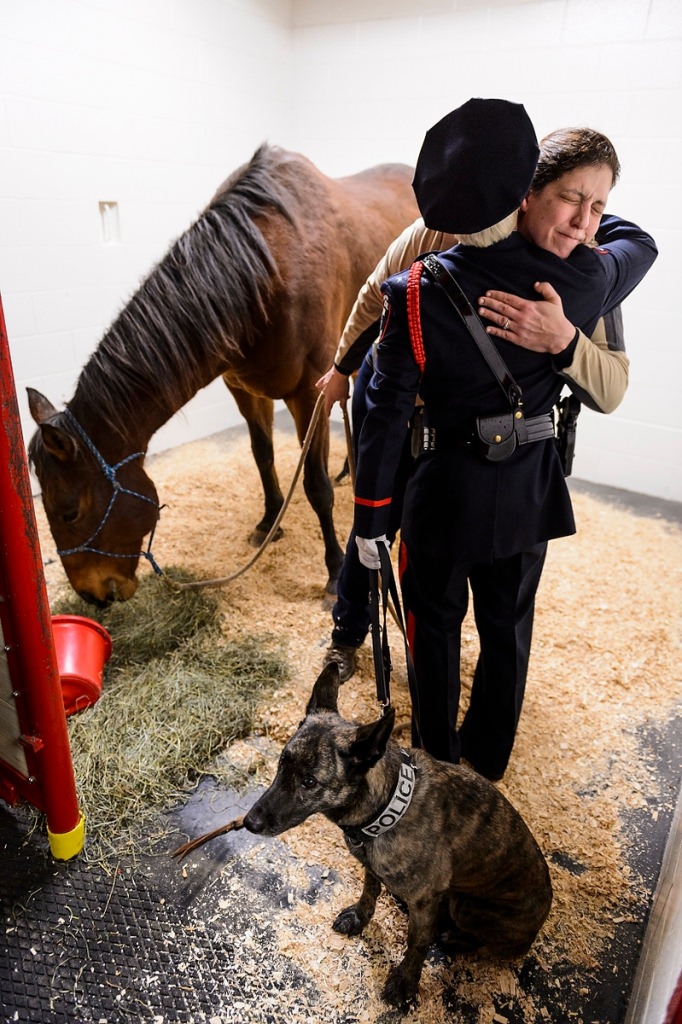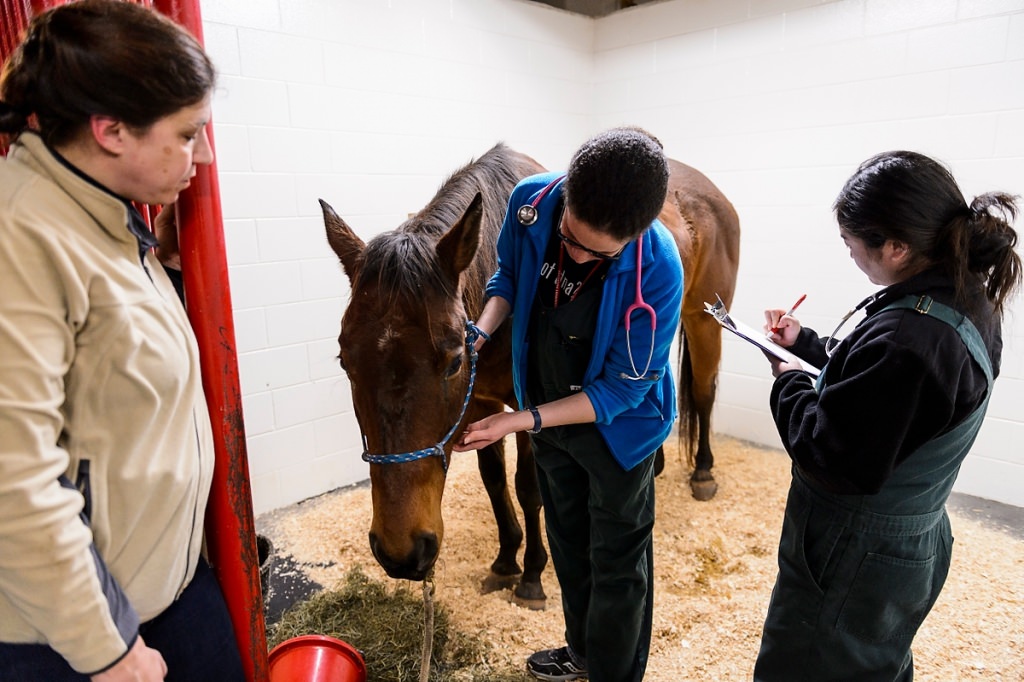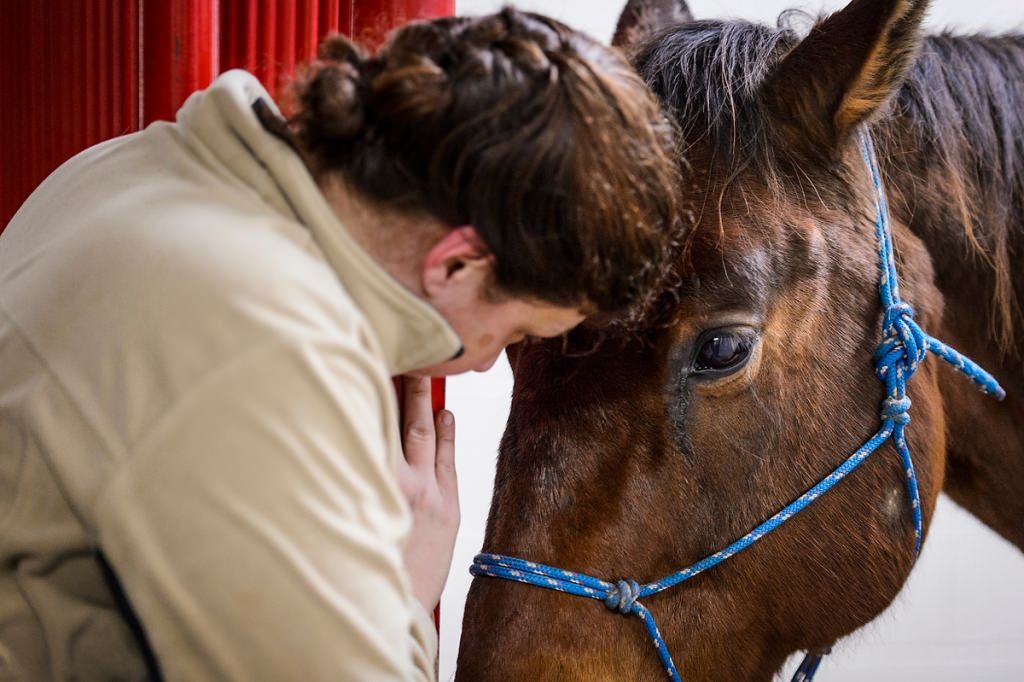 See more photo stories