Fantastic frozen fascination: UW-Madison stages one-of-a-kind ice cream workshop
As a dozen "students" of all ages buzz around a pilot plant at Babcock Hall on the University of Wisconsin–Madison campus, drips of vanilla or chocolate ice cream ooze from five batch freezers. Quickly, eager hands snag samples in plastic spoons and give a taste.
The product may be good, bad or ugly – depending on luck, recipe and ingredients. Experience is not a factor, however, as these students are newbies to the ice cream business. Carol Crowe and her daughter, Laila, 14, for example, opened their ice cream stand at an indoor farmer's market just outside Bowling Green, Kentucky, just two weeks previously.
"Plain vanilla" is not what powered the flavors on Jan. 17 at the "batch freezer short course" from the department of food science. Craig Nielsen, of Nielsen-Massey, a major U.S. supplier of vanilla, is in attendance and he's brought vanilla extracts from Madagascar, Uganda, and Tahiti, each with its own distinct flavor.
For three days, nearly two dozen people (including other industry experts, class assistants, the students and course co-founders Scott Rankin, a professor of food science, and Bill Meagher, an ace ice-cream maker from Maryland), mow through boxes of single-use plastic spoons in the "somebody's gotta do it" task of tasting ice cream.
More exotic efforts spew out on the second day – mango, strawberry-raspberry, banana-chocolate-pecan, a delicate pear-ginger, and even green tea-coconut cream.
The course is one-of-a-kind, says Meagher, proprietor of Lakeside Creamery, in Oakland, Maryland. "There are no other resources anywhere where you can go and not be sold on certain ingredients or certain machines, where it's purely education. Without this course, an entrepreneur would go through hundreds of thousands of dollars of product before they really know how to make good, safe ice cream. We teach them how to flavor ice cream, not just read the directions and pour something in, but how to do it from scratch, artisanal style and work in concert with safe manufacturing practices."
Iris Crooke and her husband James, who produce ice cream in Australia, had specific goals. "We wanted to see what we could do to make it easier to get a swirl. And we've not had much success with sorbet. It's a hands-on course, as we expected, and that's good."
One expert on hand is Hank Sweeney, from Classic Mix Partners, a subsidiary of the Galloway Co. in Neenah, which produces the kind of neutral-flavored liquid ice-cream mix that is the starting point for most independent ice-cream makers. Attending, he says, is a way to answer questions from future customers, and to assure the industry's future. "We help educate the next ice-cream entrepreneurs to be successful in what they do. Good operators benefit everyone in the industry, whether they use our product or not."
The course is a solid foundation, says Meagher, "But greatness will come in the next three or four years, as they fine-tune their craft and research new flavors."
The ice cream industry continues to change, Rankin says, as it is swept by the same "local, artisanal, exotic ingredients" craze that has overturned specialty foods and beverages. "We're seeing some really unique flavors:  olive oil, curry, lavender, avocado."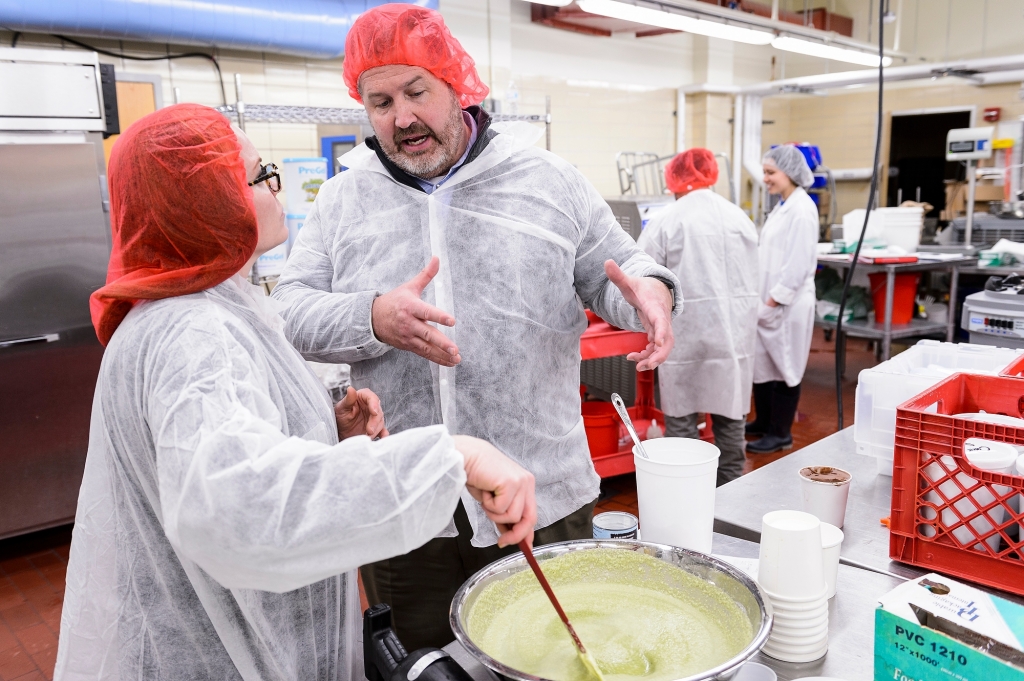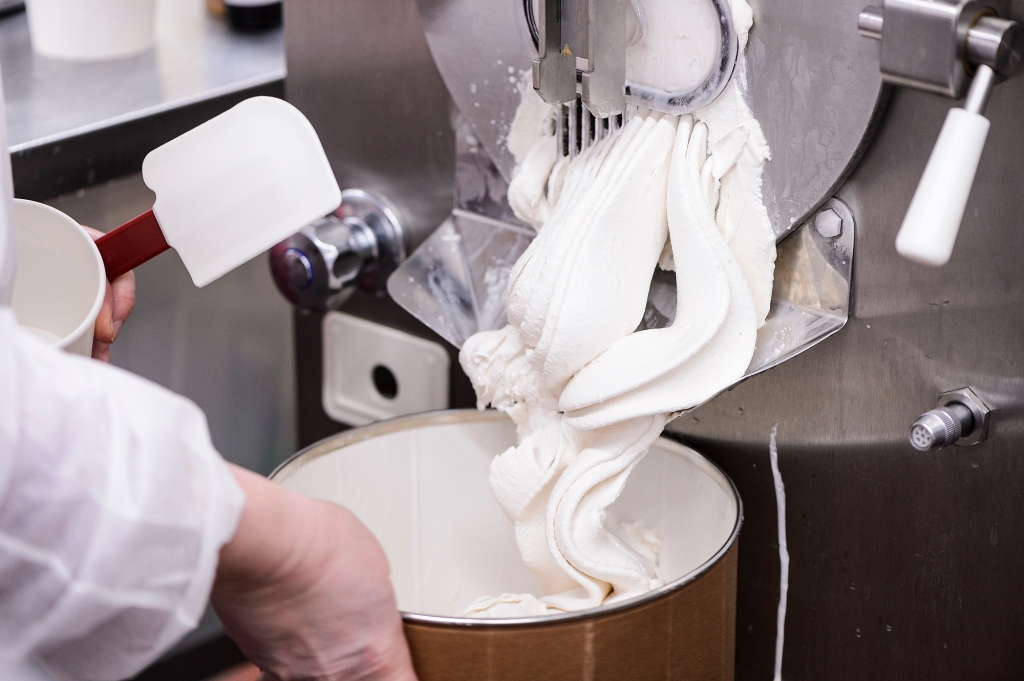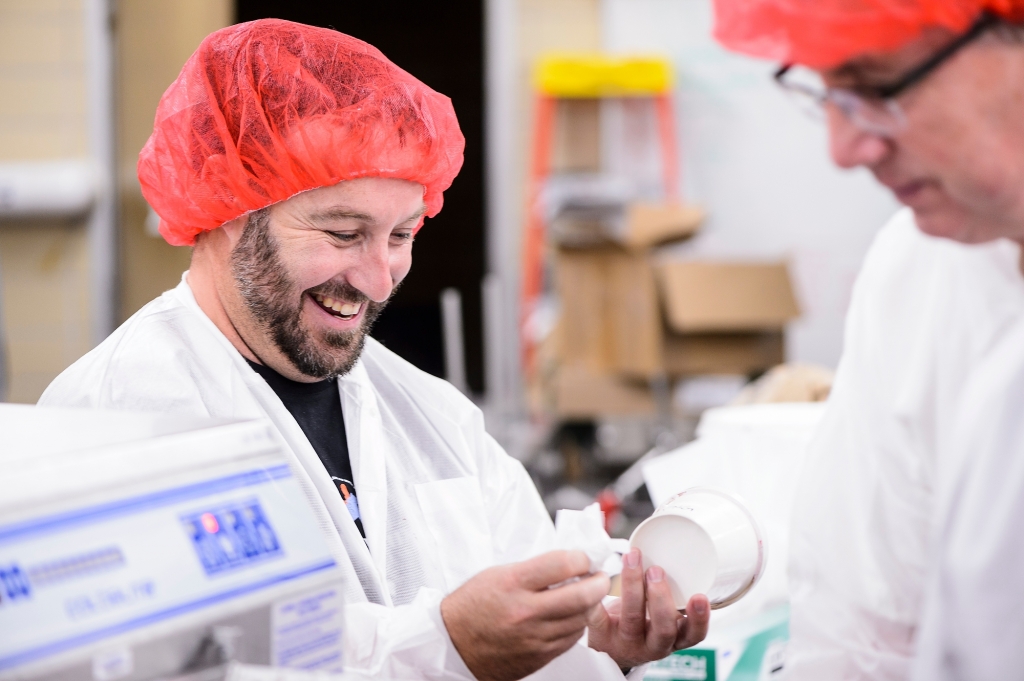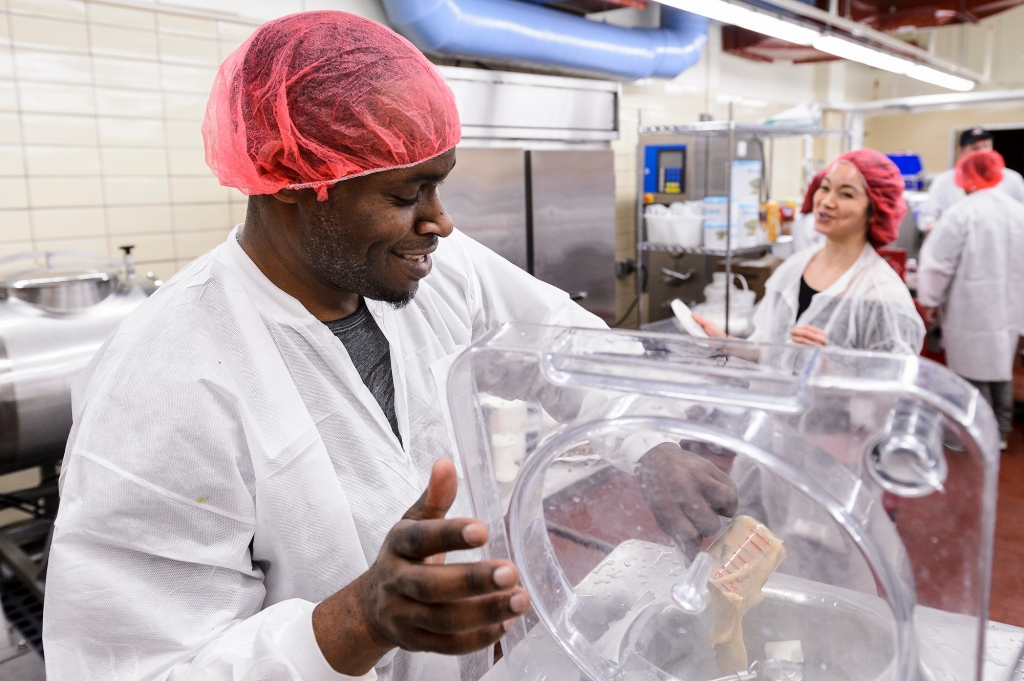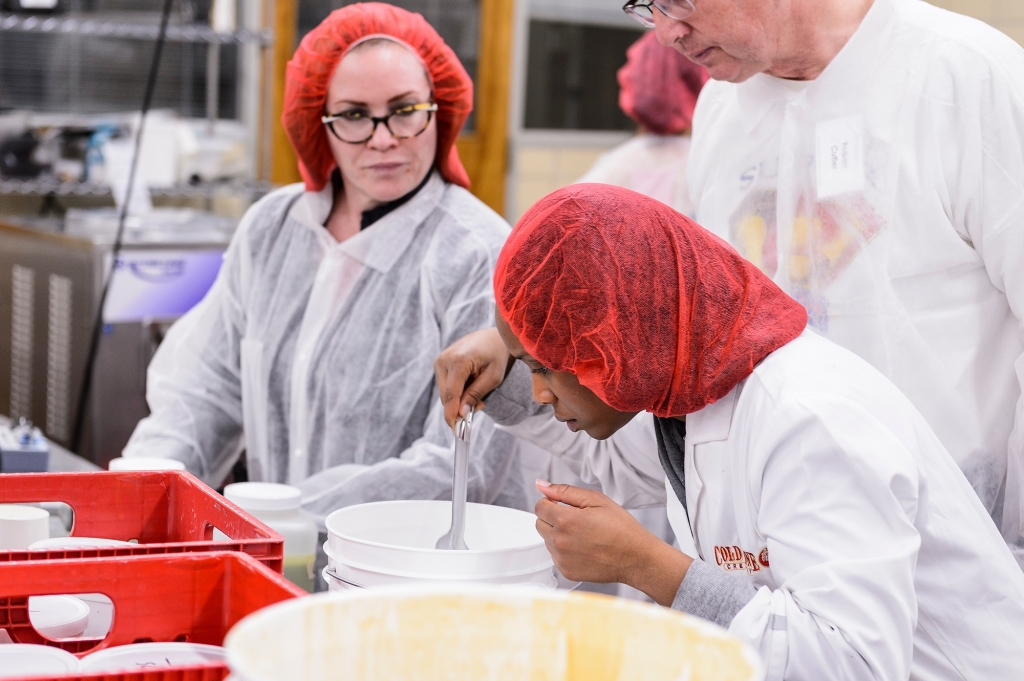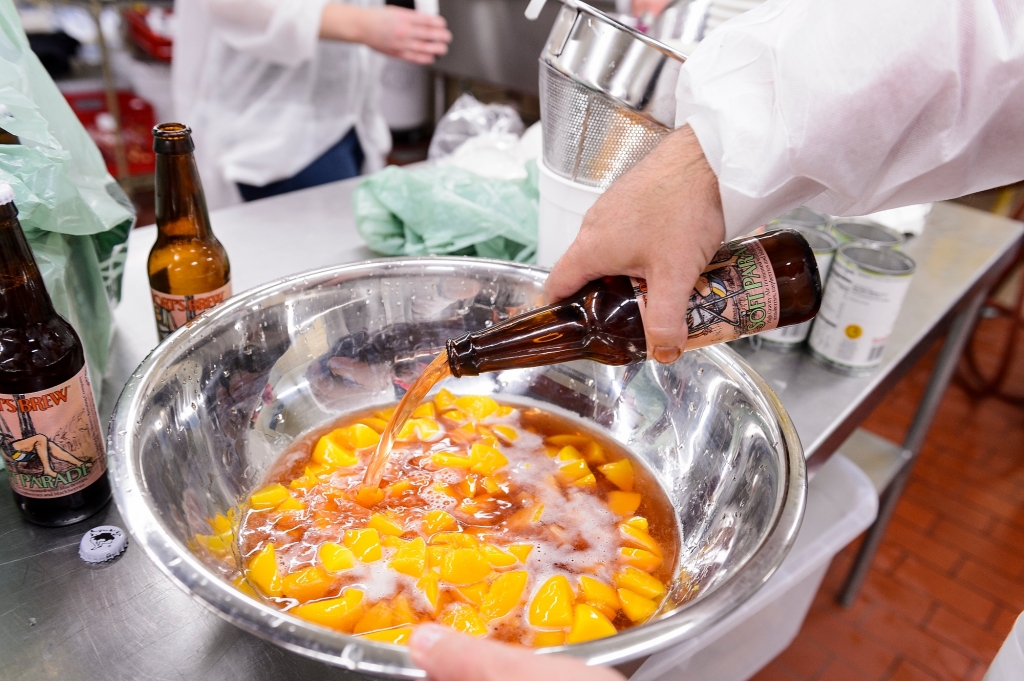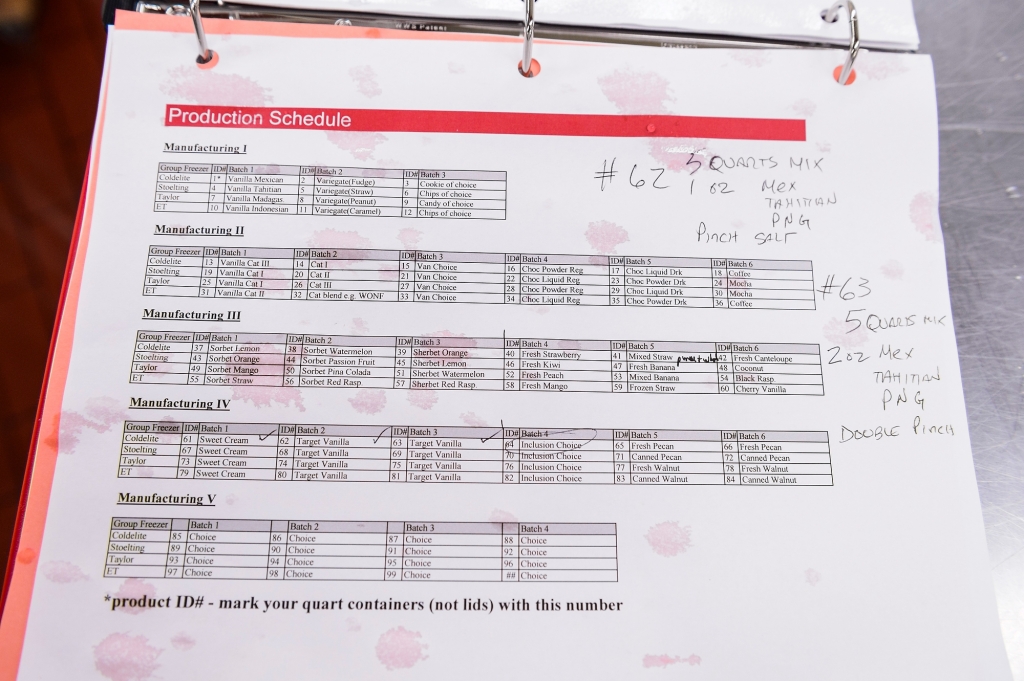 Indeed, Reginald Commodore, who plans to open a shop in New Orleans in the fall, is talking about a bacon-and-other-ingredients style. "Here, you can do hands-on with these machines, mess up the product, and not put too much on your dime," he says.
Beyond the expanding palette of possible flavorings, a second trend reflects the base mix itself, Rankin says. "People are stressed, they want some enjoyment in life, and ice cream is a good part of that. We are seeing an emerging appetite for premium ice cream, a move away from low-fat ice cream and yogurt."
Ice cream may be the classic "comfort food" and although it's not too hard for an amateur to make something satisfying, to succeed in the field, Rankin says, "they have to know the science behind ice cream, related to the freezing point, the amount of air entrained, the impact of different ingredients in the mix, the fundamental chemistry and flavoring system."
A high fat content, for example, tends to hide flavor, forcing adjustments in the recipe, he says.
But the ultimate requirement for a top-flight ice-cream maker is clearly present in the pilot kitchen. "They have to be passionate about ice cream. They have to love ice cream."
Rankin says vanilla is his favorite flavor, though he did not reveal precisely which country's vanilla earns his top billing.