Deaf actor, activist Nyle DiMarco connects with deaf students in intimate Q&A session
When Nyle DiMarco entered the room of more than 200 students, teachers and fans — most of whom are deaf — the boost in energy was palpable. A student squealed in excitement, students' faces lit up with smiles and their hands reached up into the air to greet him with applause.
DiMarco, a recent winner of both "America's Next Top Model" and "Dancing with the Stars" and actor in "Switched at Birth," has been using his fame to make a difference, namely being an advocate, activist and role model for the deaf community.
Before giving the Wisconsin Union's Distinguished Lecture Series talk Tuesday, Nyle DiMarco led this more personal event in Memorial Union, in which he connected with deaf and hard of hearing students from around Wisconsin and Minnesota.
In addition to students from UW–Madison, deaf students came from UW–Milwaukee, UW–Whitewater, Madison Area Technical College, the University of Minnesota, the Wisconsin School for the Deaf, Sun Prairie High School, Warriner High School in Sheboygan, La Follette High School and Rufus King International School in Milwaukee, to learn about DiMarco's story and ask him questions.
To facilitate communication between DiMarco and non-signing audience members, there were interpreters providing access in both American Sign Language (ASL) and spoken English.  Real-time captioning was provided for audience and DiMarco was projected onto the large screen to ensure everyone could see the message. The multiple forms of communication broke down the language barriers in the room.
Over the course of an hour, audience members asked more than 50 questions, which ranged from his favorite type of car to advice on how to navigate the hearing world. UW senior Acheh Fonkem, who is a deaf student at UW–Madison, asked for suggestions on how to advocate for herself throughout the job search process. DiMarco told her to make sure she gets access to whatever services she needs to succeed.
"Be assertive, don't be afraid," DiMarco said. "I know that in the world you have a lot of careers in hearing occupied fields, but don't be afraid to get into it and to be assertive and look at how you can communicate and bring that perspective. Your differences make a difference in the workplace."
One student asked whether DiMarco plays a musical instrument. He does not, but the girl said, "I can teach you!" Another asked what makes him smile, and DiMarco said that he's always smiling because he loves to smile.
Mixed within the questions, some students would sheepishly ask DiMarco for autographs, selfies and hugs, then excitedly run up to the stage for their brief moment with him.
A couple years ago, DiMarco says he visited a school for the deaf, and the kindergartners swarmed him. DiMarco says he realized then that these kids need someone to look up to, and he's honored that he's able to inspire people.
"I'm happy to be able to be the person that I am, and to bring my platform, because if it's not me, who else would do this?" DiMarco says.
Nyle is continuing to use his platform not only for being a role model, but also to be an activist for the deaf community. He started the Nyle DiMarco Foundation to push for positive change for the deaf community.
One of the goals of the foundation is to make sure kids who are born deaf have access to American Sign Language. Without access to sign language between ages 0 to 5 — a key stage for language acquisition and development — deaf children experience language deprivation. This can hinder their ability to learn and develop social skills.
DiMarco and his foundation are working with Language Equality & Acquisition for Deaf Kids, or LEAD-K, to pass legislation in all 50 states to ensure deaf children have access to American Sign Language. The bills make sure deaf children are monitored from ages 0 to 5 and that those families have access to the support they need. Right now, legislation has passed in California, Kansas, Oregon and Hawaii, and LEAD-K is working with lobbyists to get legislative action started in 23 other states.
After they get the legislation passed in the U.S., DiMarco wants to start advocacy around the world and hopes other countries will look to the U.S. as a model. There are more than 300 different sign languages in the world and DiMarco wants to make sure all children have access.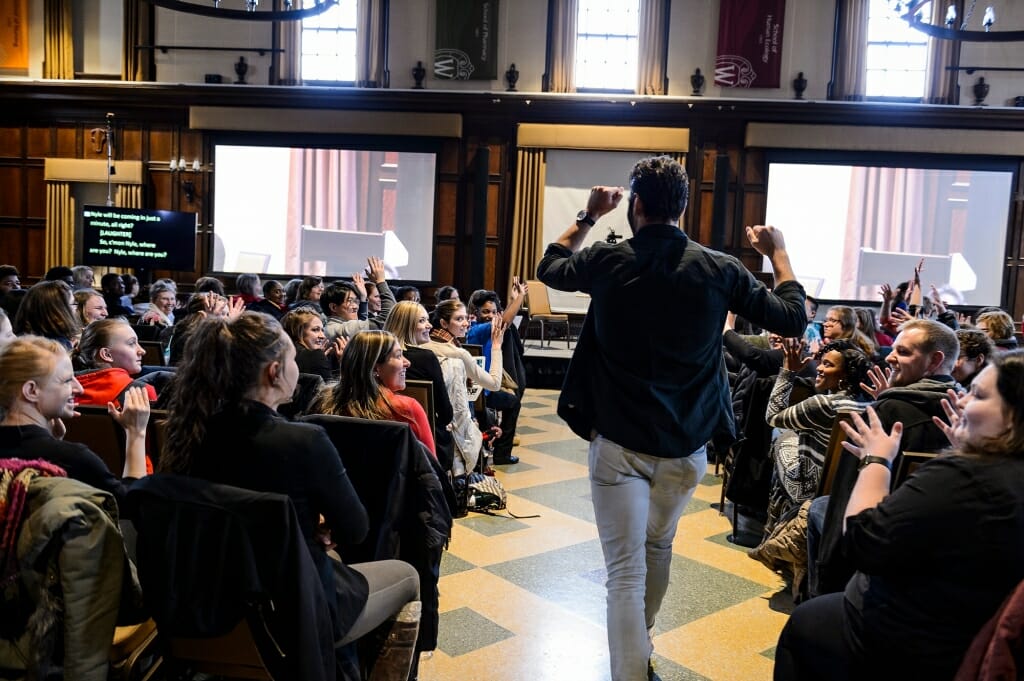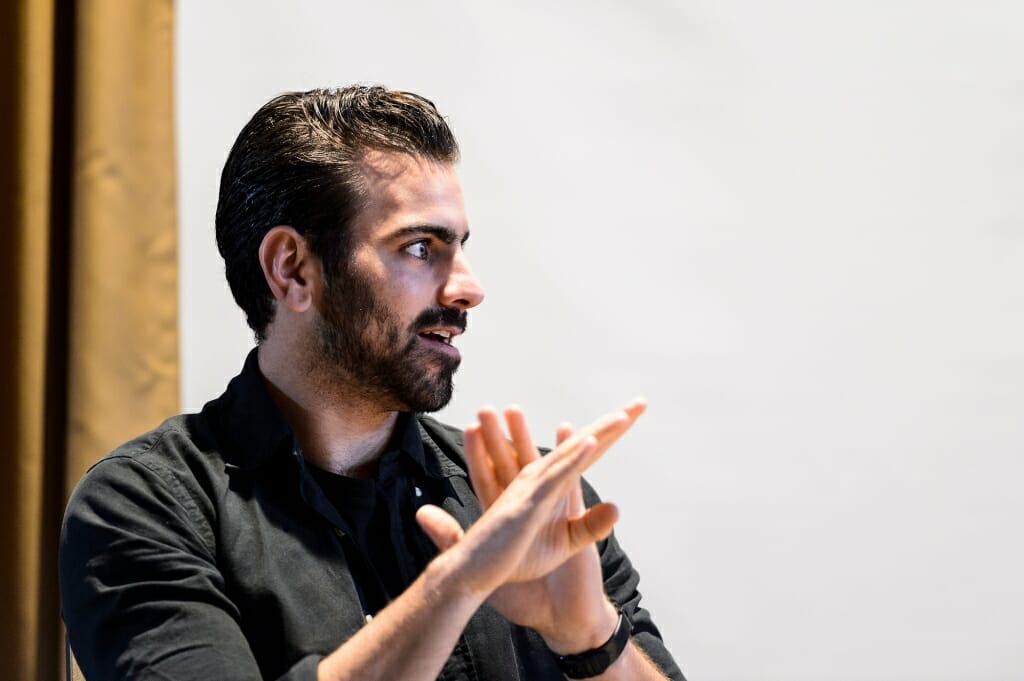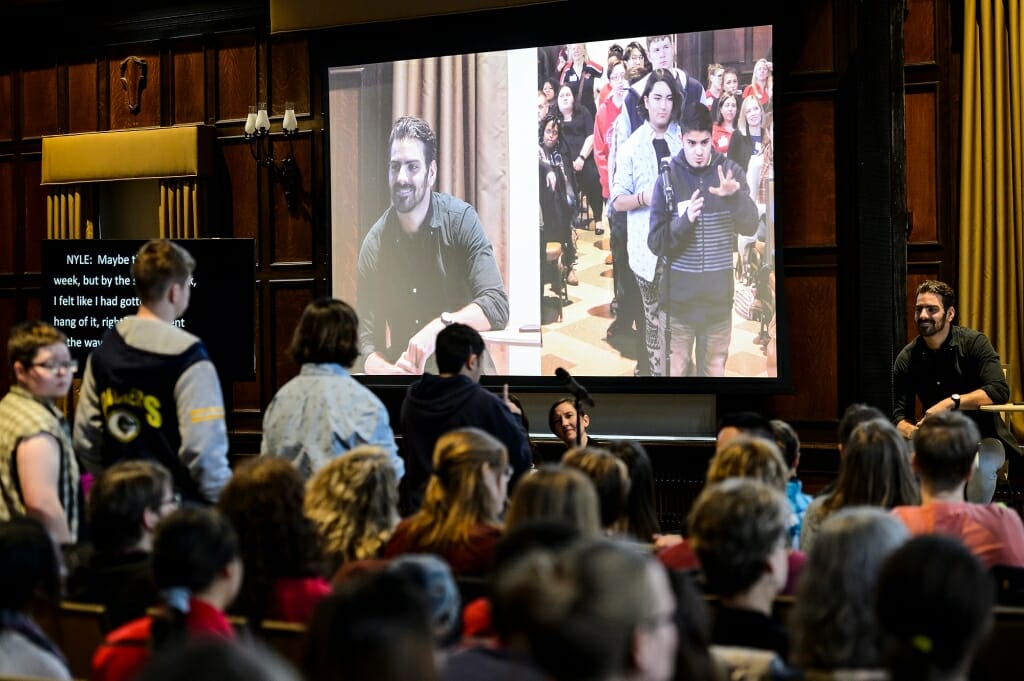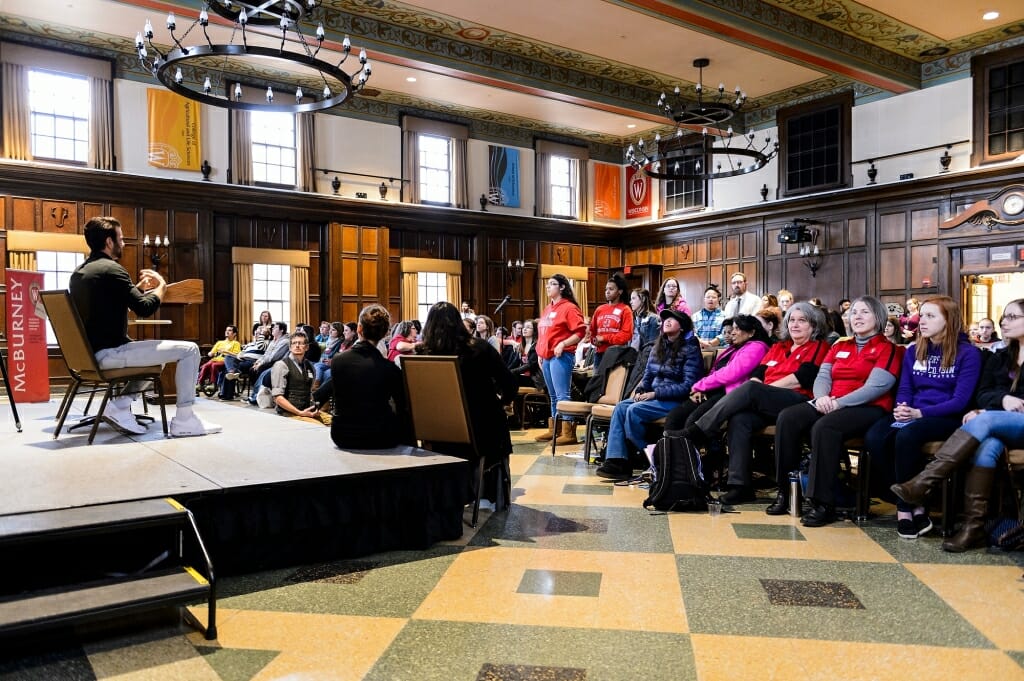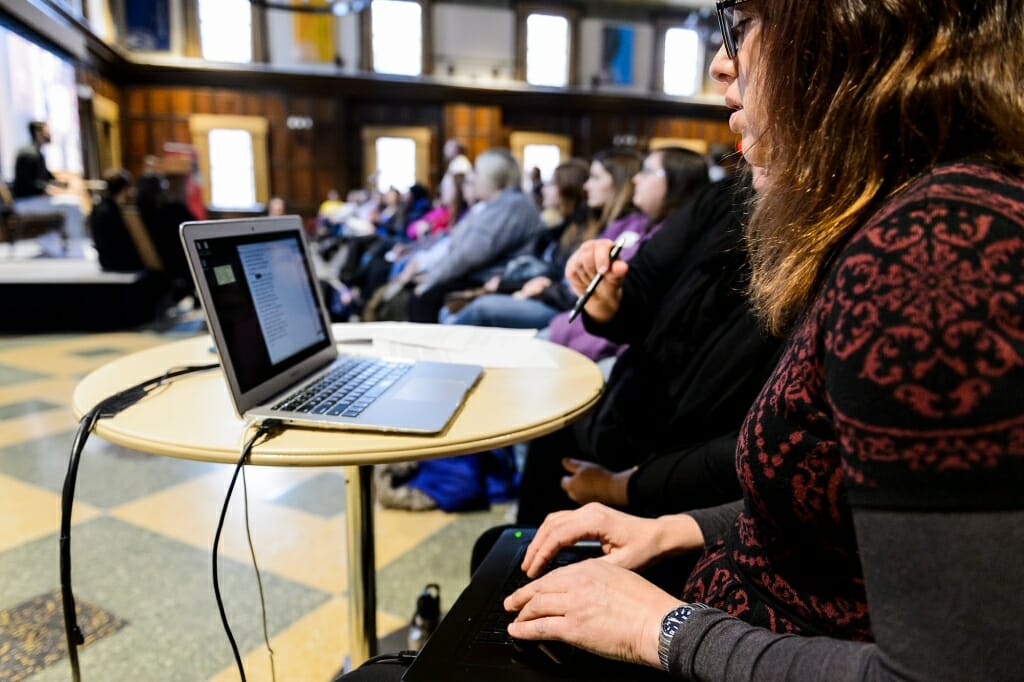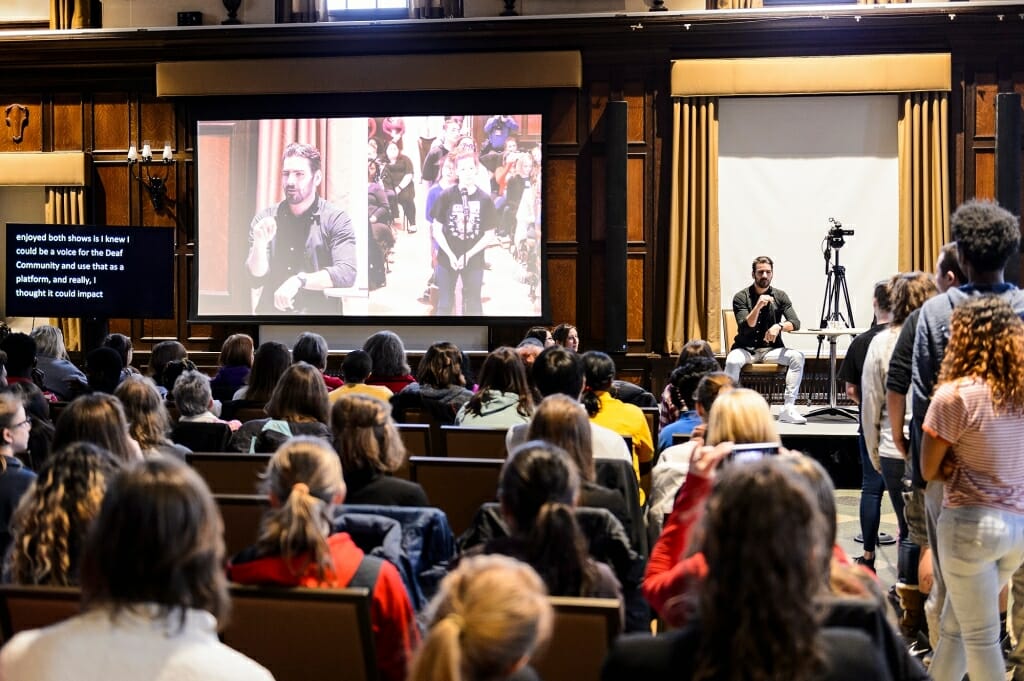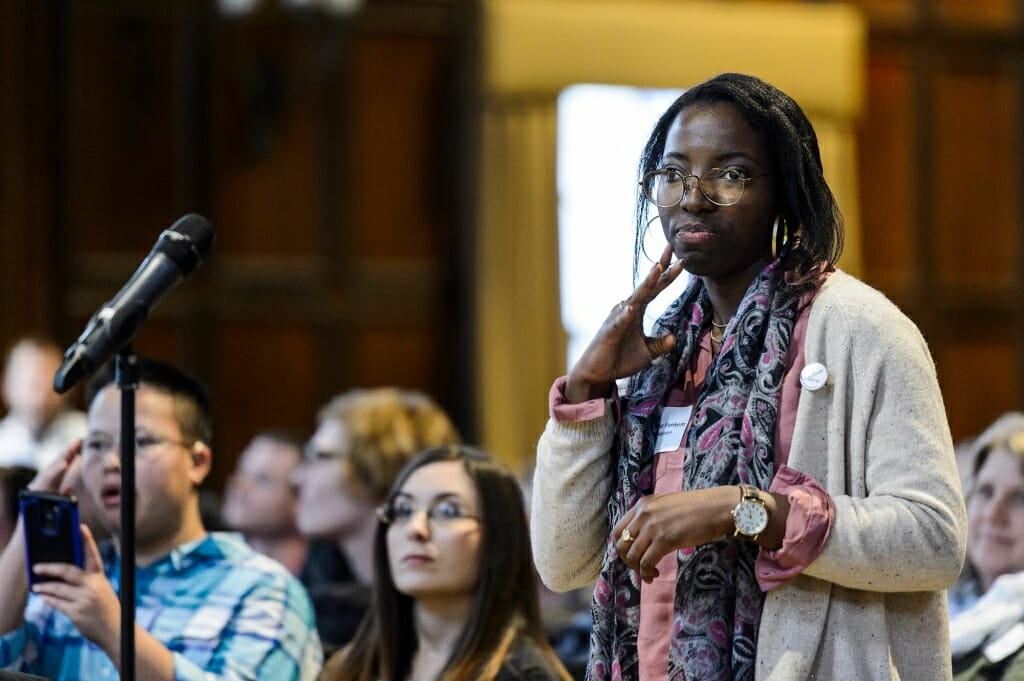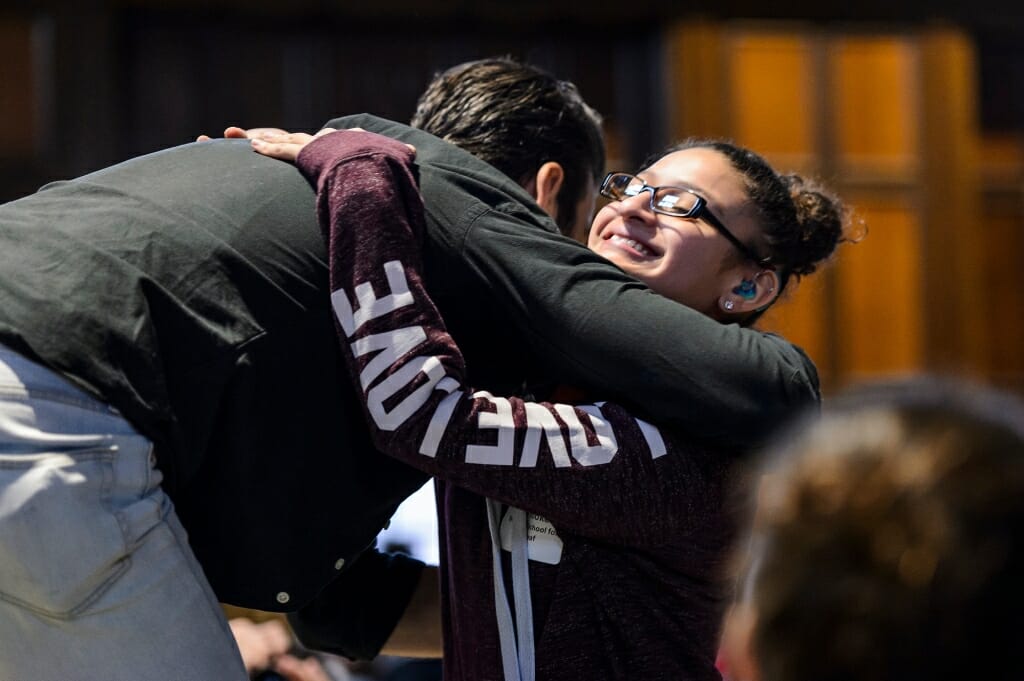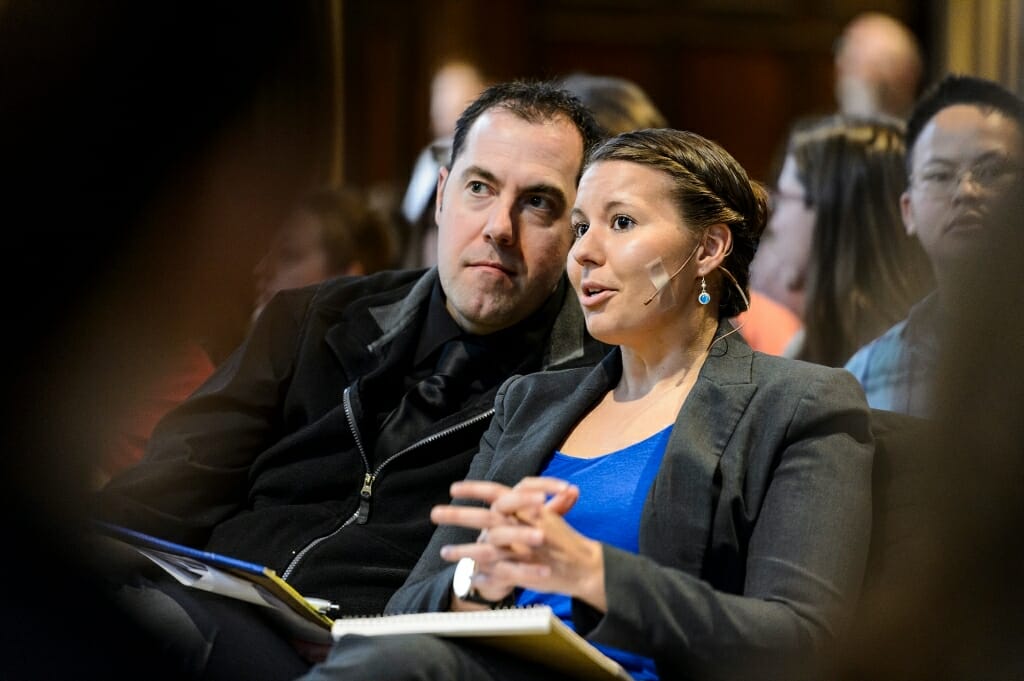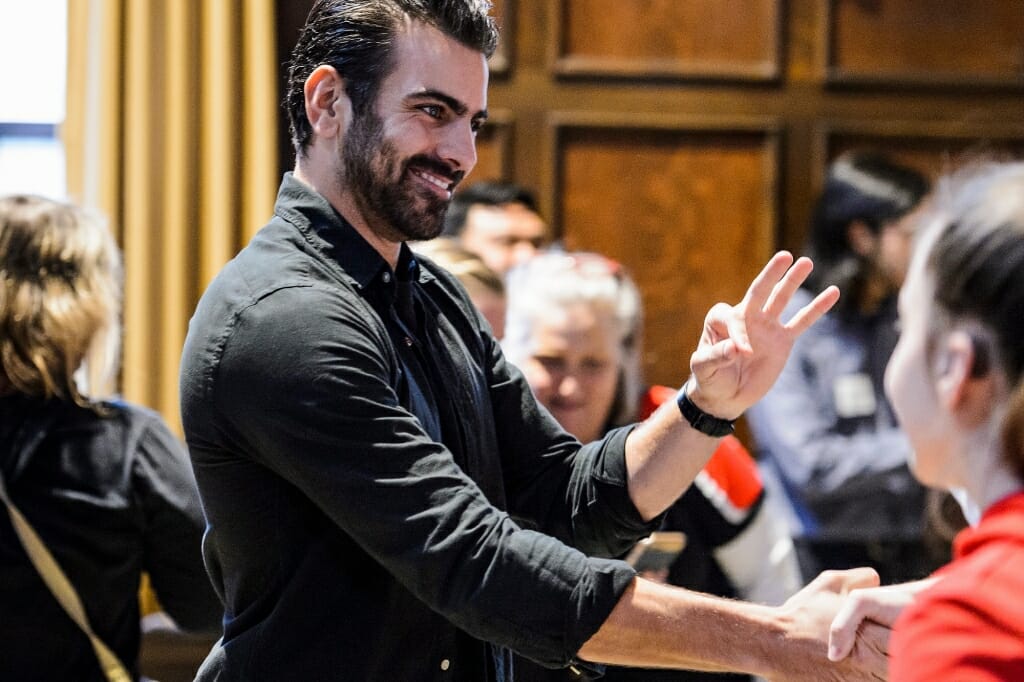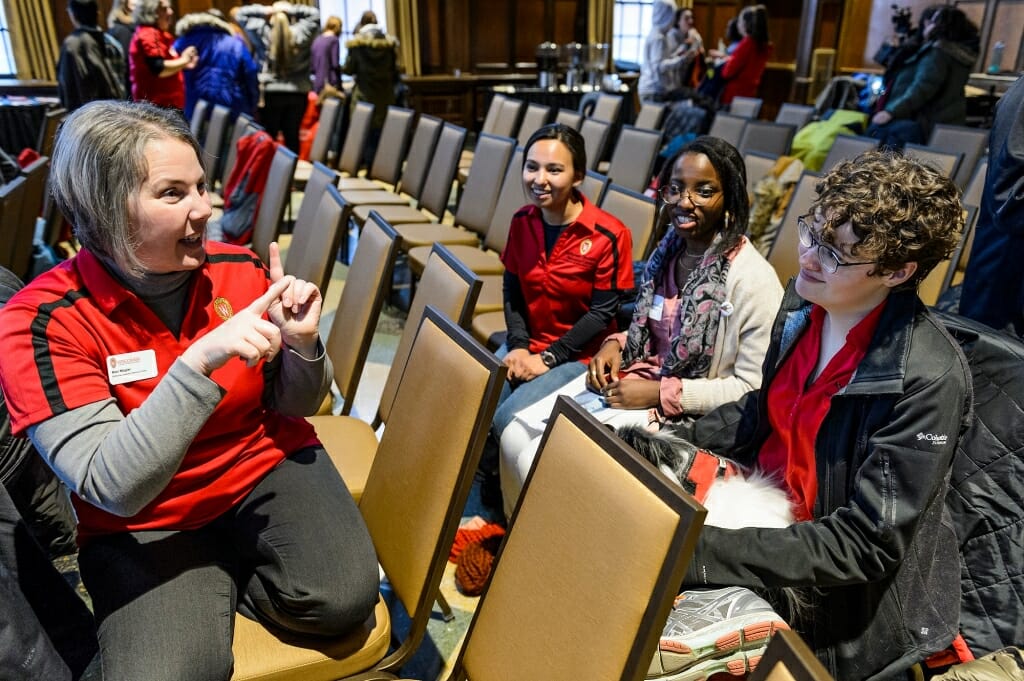 But smaller changes are going to have to happen first. On UW–Madison's campus, DiMarco says he hopes hearing students will have an open mind and start learning more about the deaf community. He encourages students to join a deaf organization or find deaf people in Madison and learn more about American Sign Language and their culture.
"It's not any different it's just someone who is using another language," DiMarco says. "Simple as that."
Ultimately, DiMarco wants American Sign Language to become mainstream — whether that be having deaf actors playing deaf roles, or more people learning ASL. And that movement starts with more exposure. But even if worldwide change is a long way off, right now DiMarco says his favorite part about being an activist is seeing sparks of change.
"Obviously seeing change happen — seeing outcomes," DiMarco says. "Seeing people who are signing more. Seeing people who are becoming more accepting of deaf people in society. … That makes me excited every day."