Slideshow Chancellor to new students: Despite differences, 'you now share a common identity as Badgers'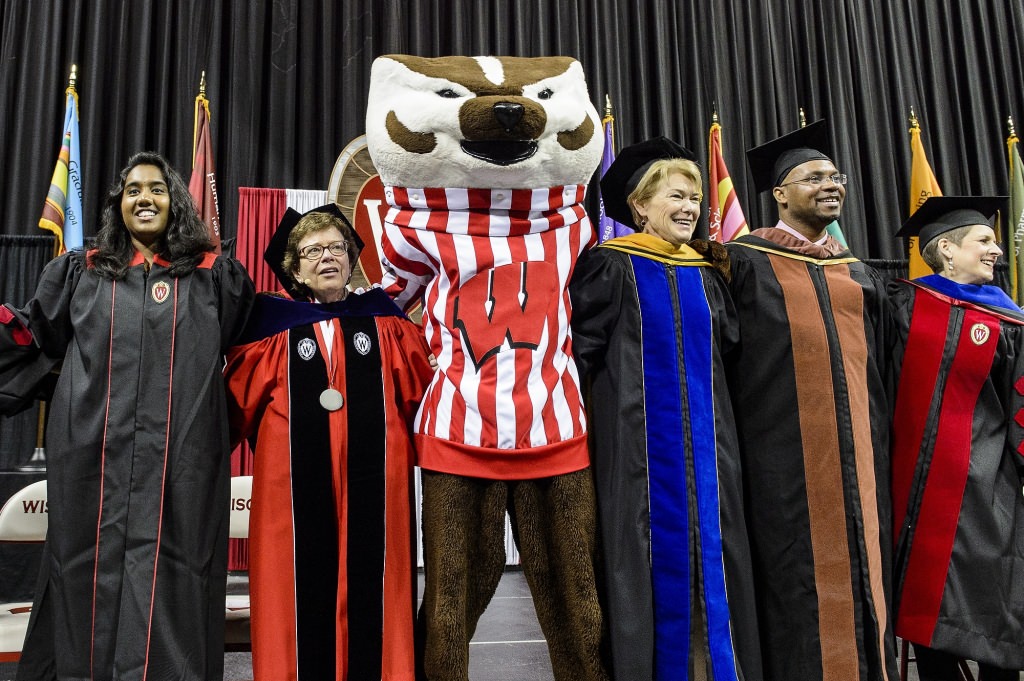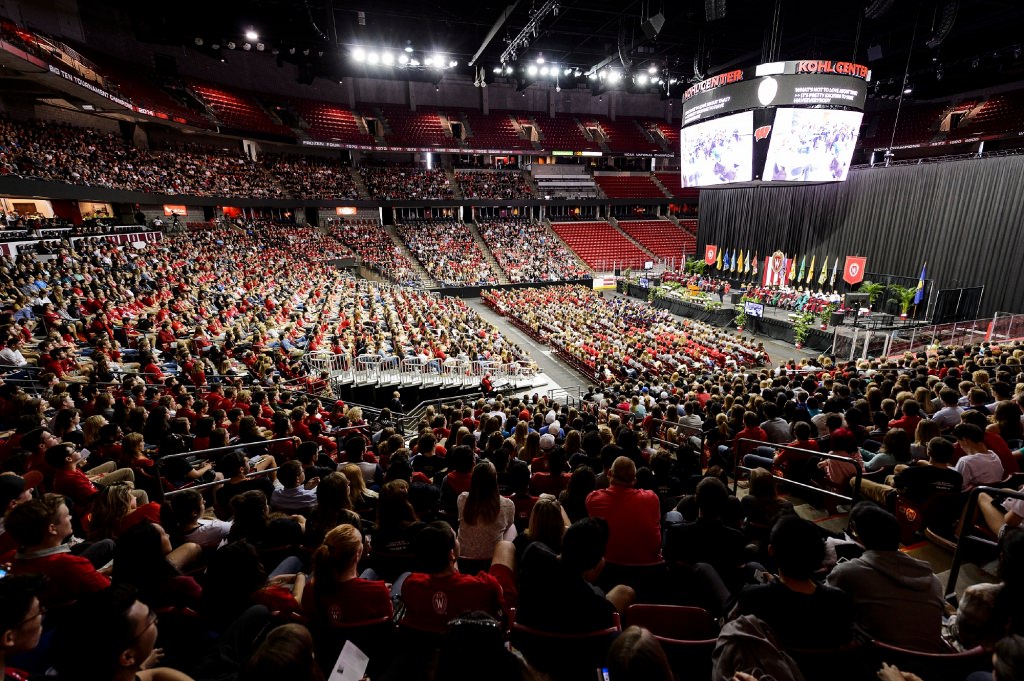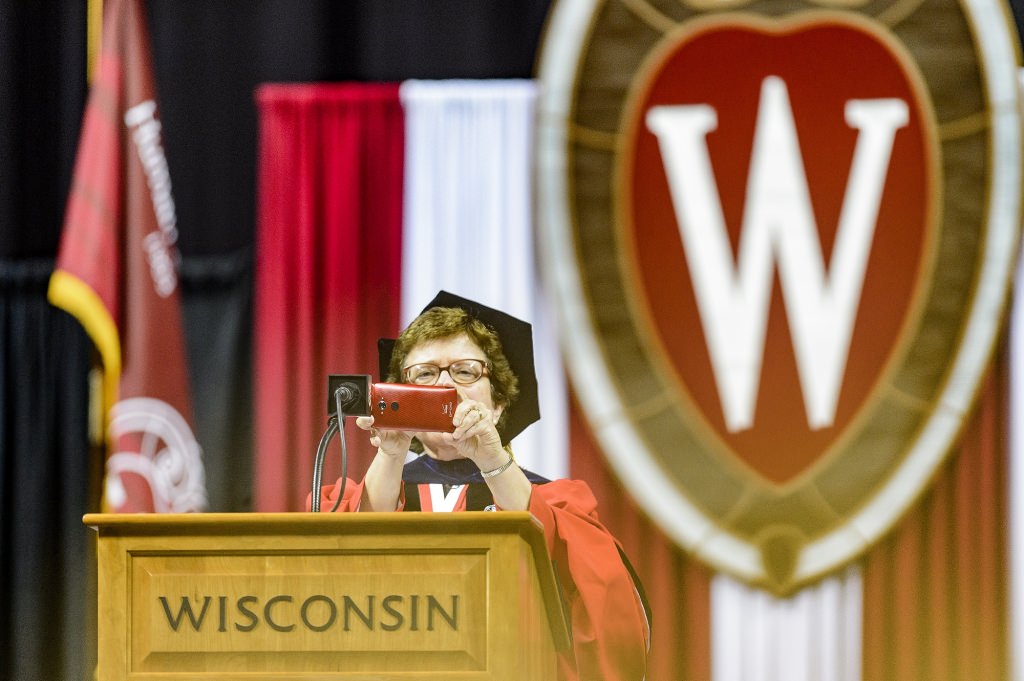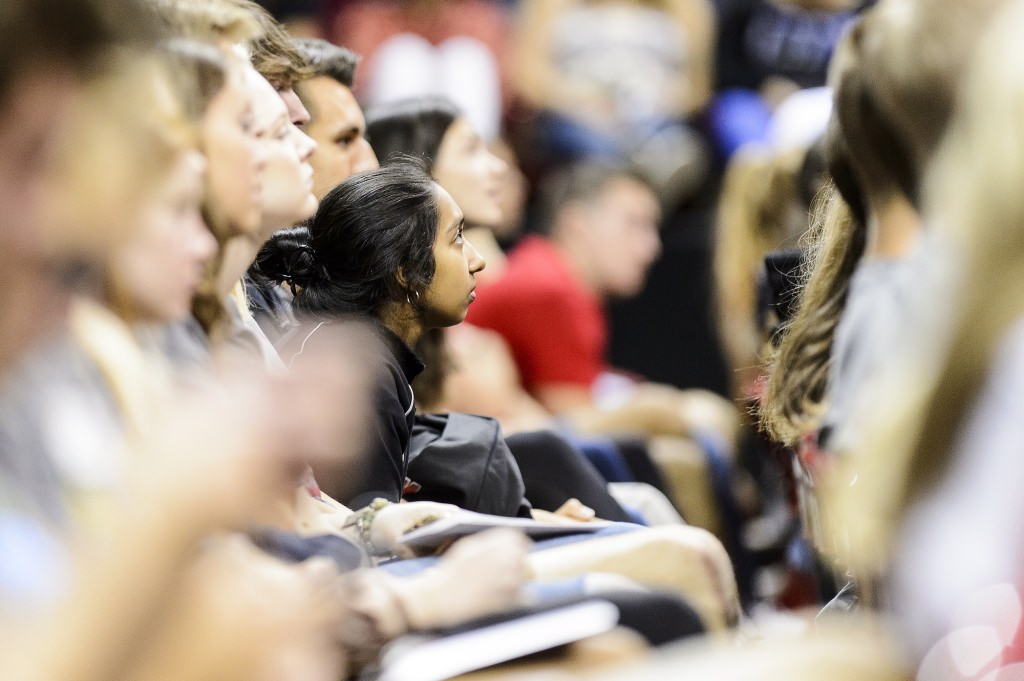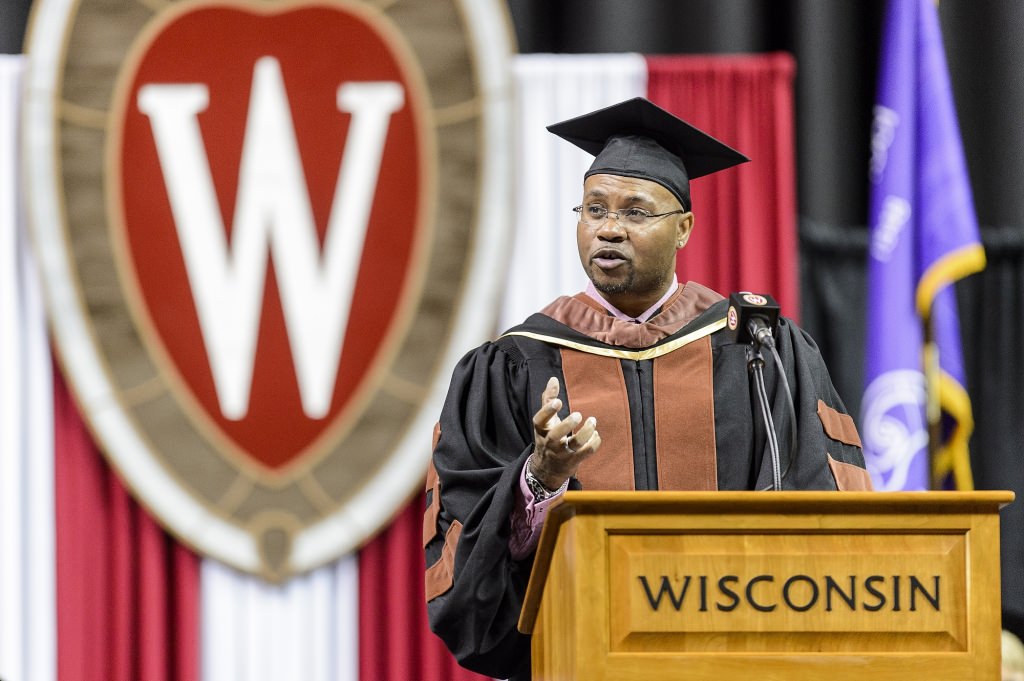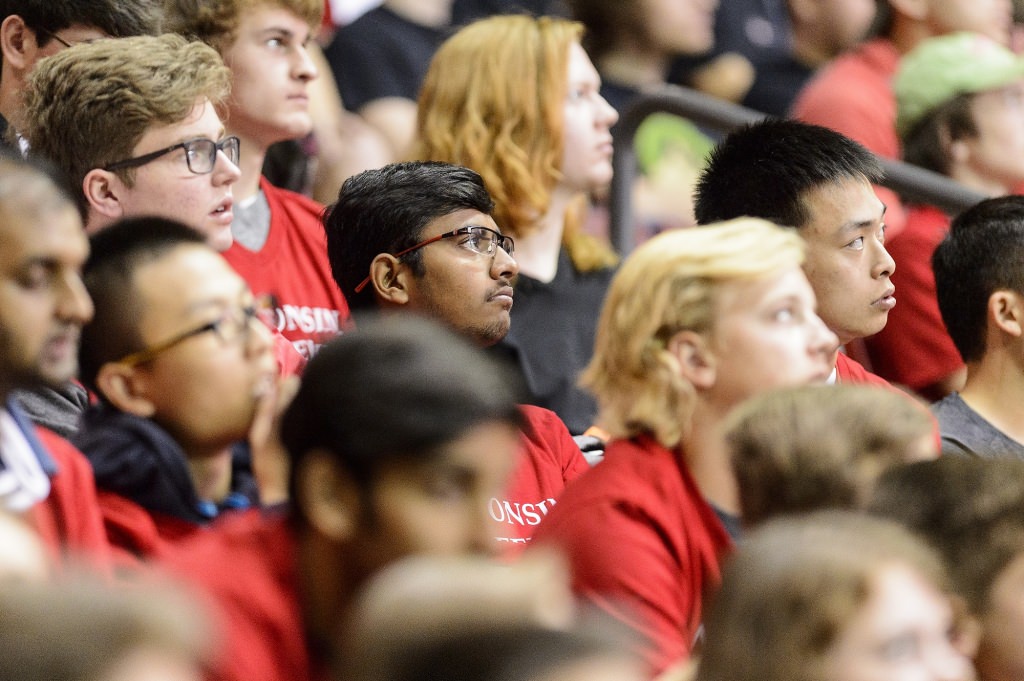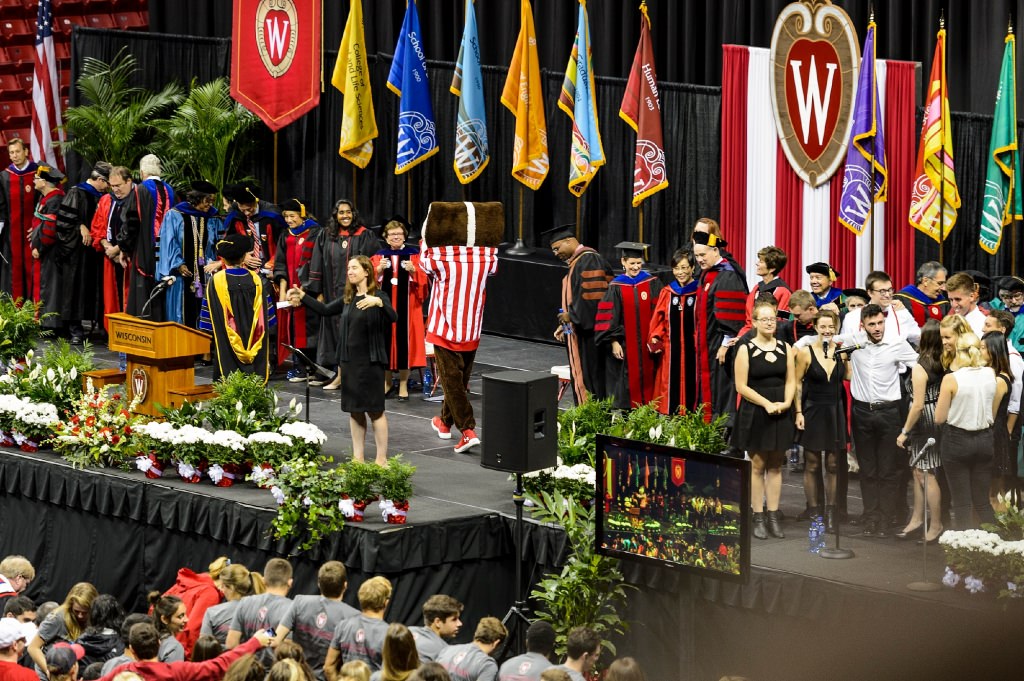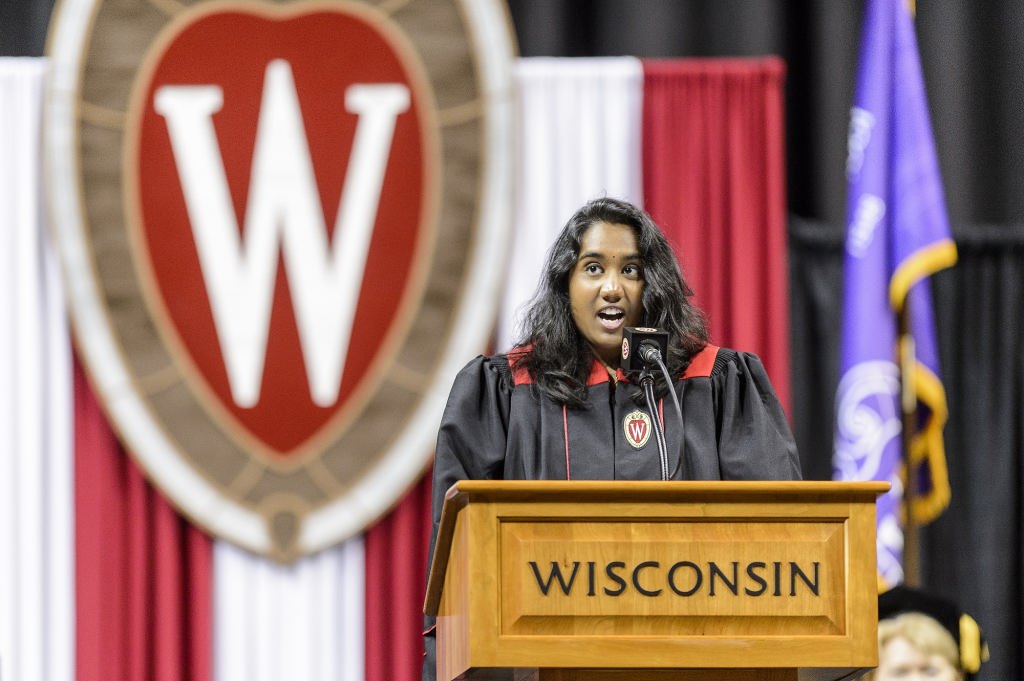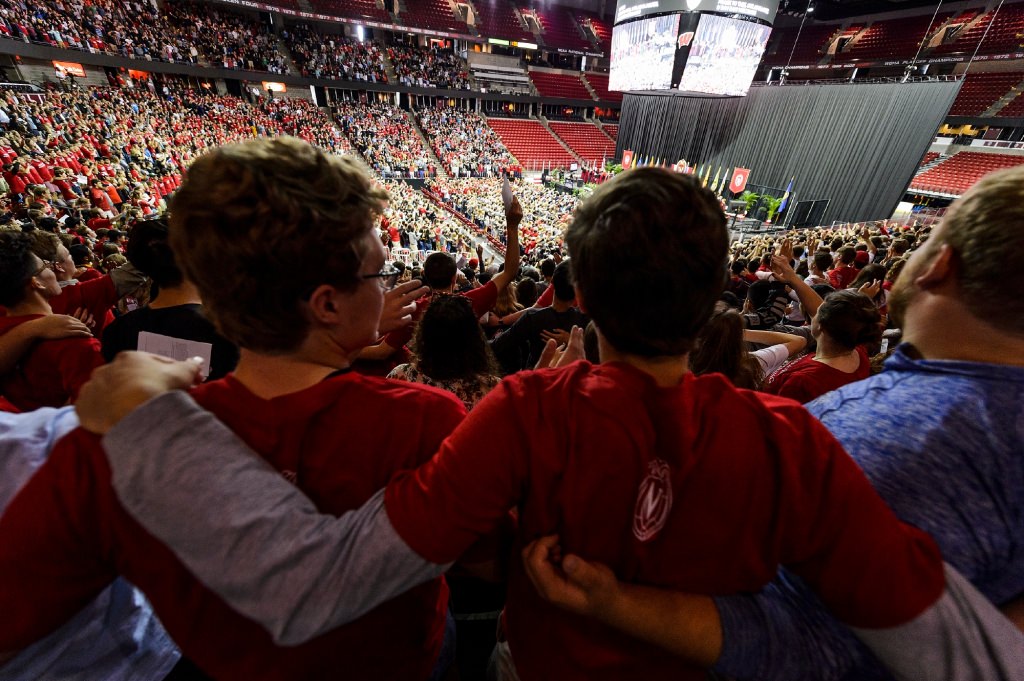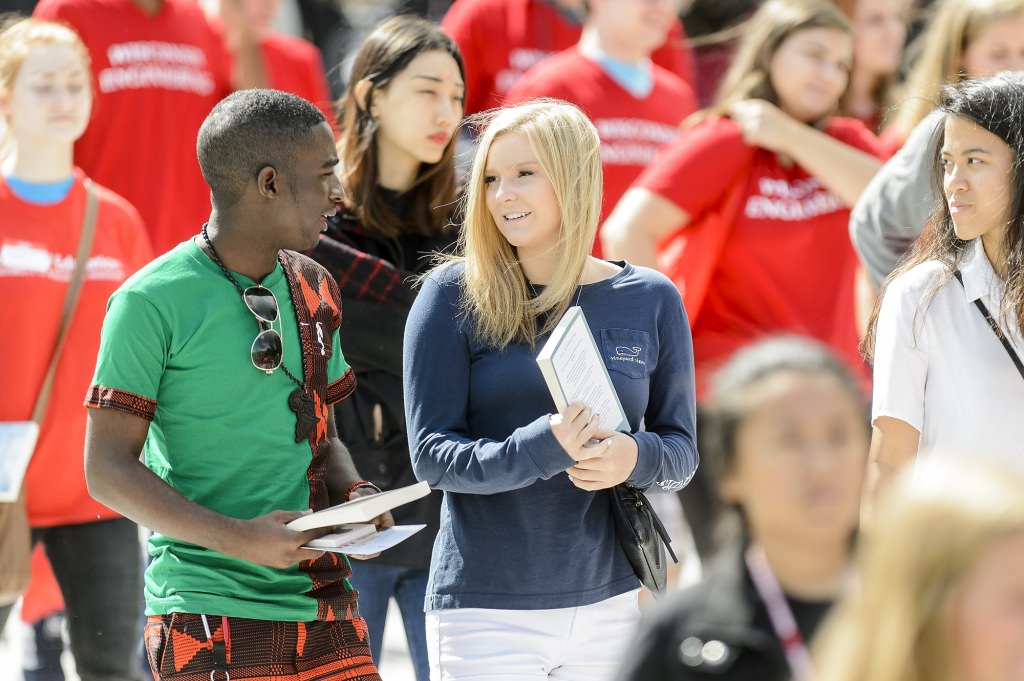 UW–Madison Chancellor Rebecca Blank welcomed thousands of freshmen and transfer students to campus Tuesday by encouraging them to get to know each other and themselves better.
Mix with people who see the world differently, Blank said during the annual Chancellor's Convocation at the Kohl Center. Push beyond your comfort zone and challenge your assumptions about others, she urged.
The payoff — a stronger community — is worth it, Blank said.
"Despite all of our different backgrounds, you now share a common identity as Badgers, one that I hope you will claim for the rest of your lives," she said.
Convocation serves as the formal beginning of the academic experience for new students. About 5,500 to 6,000 students attend each year.
One of the convocation's themes this year was diversity as a source of strength. Patrick Sims, vice provost and chief diversity officer, encouraged students to engage with each other and embrace sensitive subject matters such as race, gender, privilege and sexual orientation — topics that demand greater social awareness "but lack meaningful discourse due to their polarizing nature and/or historical legacies," he said.
Student speaker Shanthi Cambala, a senior, told the crowd that "when we start listening to each other instead of only hearing words, our diversity can only bind us."
The theme resonated with Erik Raimer, a freshman from Montfort, Wisconsin.
"As diverse of a community as we are, we need to have that sense of togetherness to succeed," he said afterward.
Sahana Iyer and Lucy Chen, both freshmen, had not met before finding themselves seated next to each other Tuesday. They quickly began chatting and found many commonalities.
"I'm a little nervous about my classes, so I actually started reading my computer science textbook four days ago," said Iyer, from suburban Chicago. "I'm such a nerd."
"No, no, I think that's cool," assured Chen, from Beijing, China.
Blank briefly touched on current events from the stage, mentioning the white supremacist rally and counter-protest last month in Charlottesville, Virginia, that turned deadly. She said the racism, violence and hatred on display was "deeply disturbing and absolutely antithetical to the values this campus represents."
The line elicited strong applause from the crowd.
As is tradition, students received a free copy of the book selected for this year's common reading program, Go Big Read, as they exited the Kohl Center. The book is "Hillbilly Elegy" by J.D. Vance, a personal reflection on upward mobility in America as seen through the lens of a white working-class family in the Midwest.
Lauren Lenz, a freshman from Hartland, Wisconsin, left feeling upbeat about what lies ahead.
"This is a big place," she said, "but it seems very welcoming. There are so many opportunities here. I think I'll be able to find a way to fit in."
See more photo stories