Book about Great Lakes chosen for Go Big Read
There's a good reason they're called the Great Lakes. The interconnected chain of Huron, Ontario, Michigan, Erie and Superior spans 94,000 square miles, supplying about 20 percent of surface fresh water globally and providing sustenance, work and recreation for tens of millions of Americans.
But there's cause for concern, Dan Egan writes in "The Death and Life of the Great Lakes." The book, written by the two-time Pulitzer-Prize finalist and reporter for the Milwaukee Journal Sentinel, is the 2018-19 Go Big Read selection.
Egan paints a portrait of an ecological catastrophe happening right before our eyes, blending the epic story of the lakes with an examination of the perils they face and the ways we can restore and preserve them for generations to come.
"This book takes a historical look at the Great Lakes with deep affection and concern for the future," says Chancellor Rebecca Blank. "It's written in a way that pulls readers in and serves as a reminder that we can't take these wonderful resources for granted. This book should appeal to our students, particularly given the rapid growth in classes that address environmental issues. Plus over 80 percent of our fall 2017 incoming freshman come from states that border the great lakes, so for them this is personal."
Egan, a senior water policy fellow at the University of Wisconsin-Milwaukee's School of Freshwater Sciences, has covered the Great Lakes since 2003. A native of Green Bay, Wisconsin, he grew to love Lake Michigan by spending summer weekends and vacations on the Door County Peninsula. Egan won an AAAS Kavli Science Journalism Award in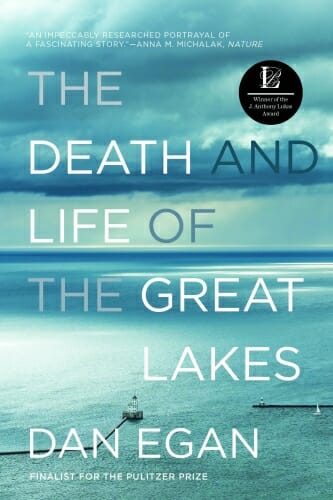 2013, the Oakes Award for environmental journalism in 2006, and has received four National Headliner Awards for environmental and science reporting. He investigated threats to the Great Lakes and the effectiveness of government efforts to protect them during a nine-month O'Brien Fellowship in Public Service Journalism through the Diederich College of Communication at Marquette University.
His book has received numerous accolades and was recently named the April pick for the PBS NewsHour-New York Times book club. In telling what might otherwise be a grim tale, Egan nimbly splices together history, science, reporting and personal experiences into a taut and cautiously hopeful narrative, says Robert Moor of The New York Times.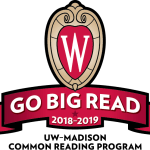 Forbes named it one of the 10 best environmental, climate science and conservation books of 2017, saying "Egan's touches of humor and discussions of the relatively simple things we must do to restore and revitalize this precious freshwater sea make this compulsively readable account into a surprisingly hopeful and empowering book."
Planning is underway for how students, faculty and staff will use the book in classrooms and for special events, including a visit from the author. Copies of the book will be given to first-year students at the Chancellor's Convocation for New Students, and to students using the book in their classes. UW–Madison instructors or event planners interested in using the book can immediately request a review copy.
The Go Big Read program is an initiative of the Office of the Chancellor.