Blank leads off University Roundtable fall series Oct. 9
The 2013 Fall University Roundtable series kicks off Oct. 9 with a presentation by Chancellor Rebecca Blank about the future of UW–Madison.
The series of lunchtime talks are from 11:45 a.m. to 1 p.m. and are being held at Varsity Hall, Union South. The cost is $10 and incudes a buffet lunch.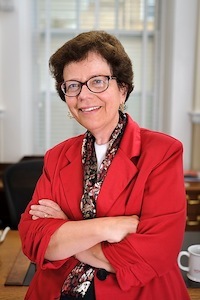 Rebecca Blank
Photo: Jeff Miller
Blank's talk, "UW-Madison: A Tradition Of Excellence; A Future Of Continued Innovation," will discuss her vision of providing the next generation with the skills necessary to succeed in the world's changing economy, and maintaining this university's position as a leader in innovation and research.
Other upcoming Roundtable events include:
Nov. 20: "From Discovery to Marketplace: Working to Develop a More Efficient Drug Development System at Waisman Biomanufacturing," Derek Hei, director of the Waisman Biomanufacturing Center. It is currently estimated that it takes 12 to 20 years and over $1 billion to develop a new drug. How can we improve the efficiency of drug development to get needed treatments to patients more quickly and at a lower cost? The Waisman Center's model for achieving that goal centers around an integrated comprehensive approach to providing resources to advance the development of cutting edge therapeutics.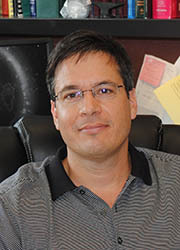 Derek Hei
 Dec. 11: "Another Season, Another Reason, for Making Drama!" The December Roundtable will showcase the talents of the University of Wisconsin–Madison's Department of Theatre & Drama, performing short works for the holiday season.
Roundtable programs are open to members of the university community and their guests. The reservation deadline is one week prior to each event.
Please make reservations online. If you are unable to make reservations online, they can be made through Mary Johansen at 608-263-2985 or johansen2@wisc.edu. Checks should be made payable to UW Roundtable and can be sent to 270 Bascom Hall, 500 Lincoln Drive, Madison, WI 53706.