Photo gallery Badger volleyball advances in tournament
UPDATE: The Badgers rolled into the Sweet 16 of the 2019 NCAA Tournament with a straight-set win over UCLA on Saturday night by a score of 25-18, 25-21, 25-14.
---
After taking the first two sets without much trouble, the No. 4 Wisconsin volleyball team rallied back in a big way to take the third set and the match in its first-round NCAA matchup on Friday night at the UW Field House. The Badgers (23-6) moved past Illinois State 25-13, 25-14, 26-24 to advance to the second round of tournament play against UCLA on Saturday night. The Bruins swept Notre Dame in Friday's early match at the Field House. First serve will be live on the Big Ten Network at 6 p.m.
Photos by Bryce Richter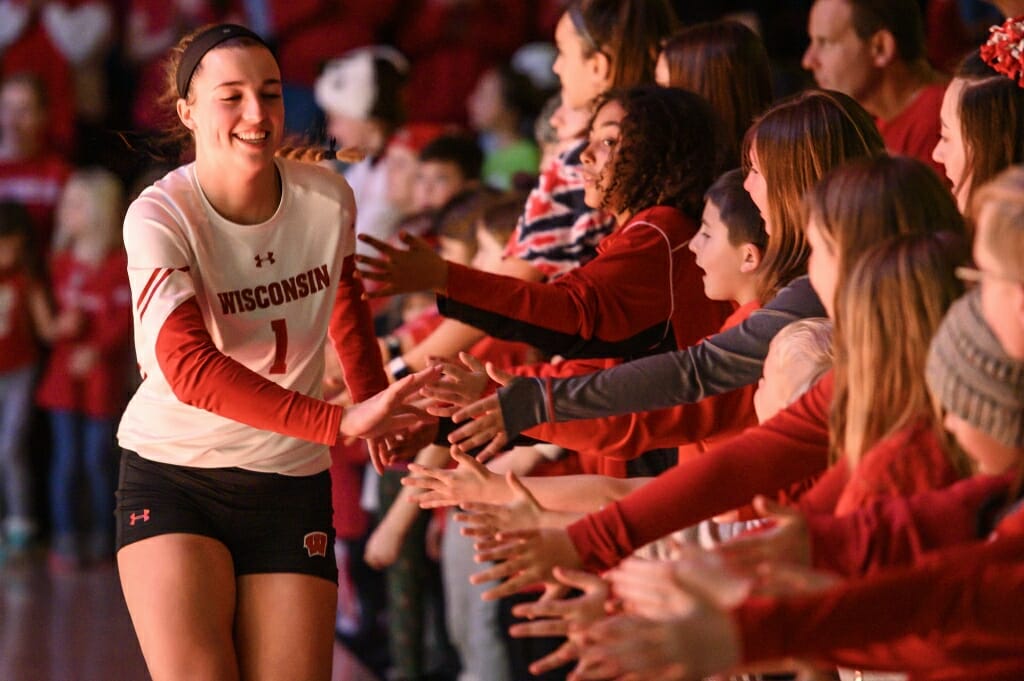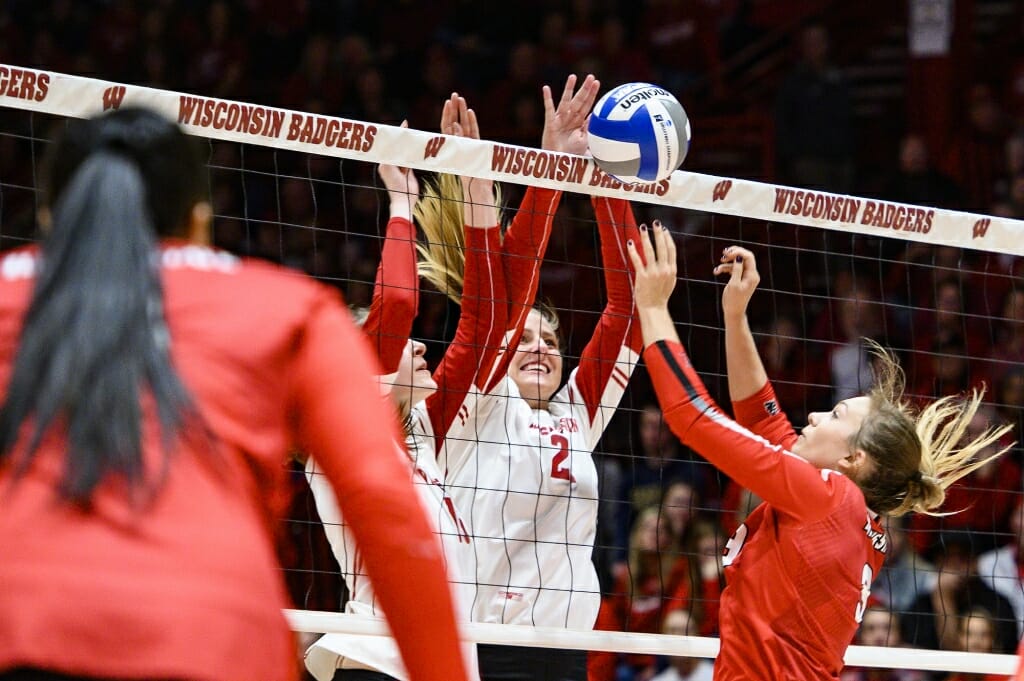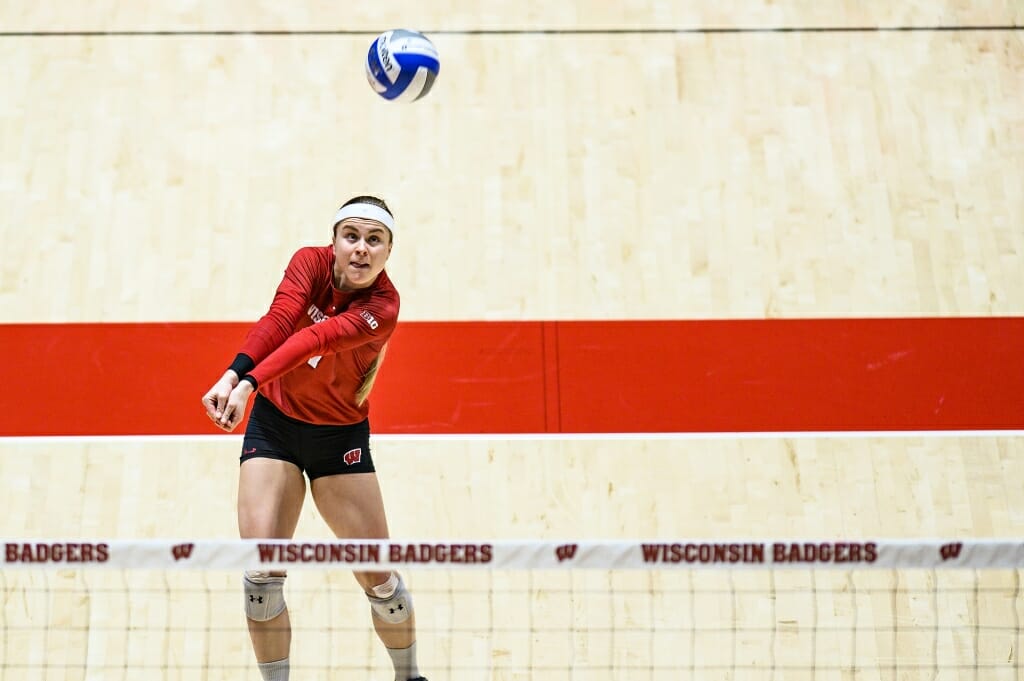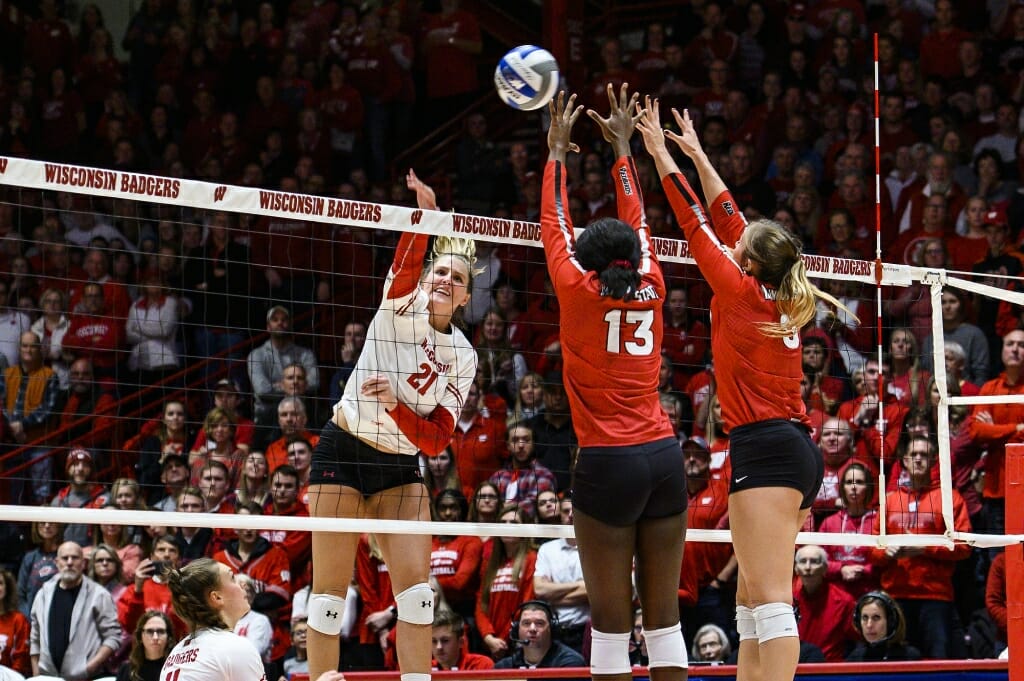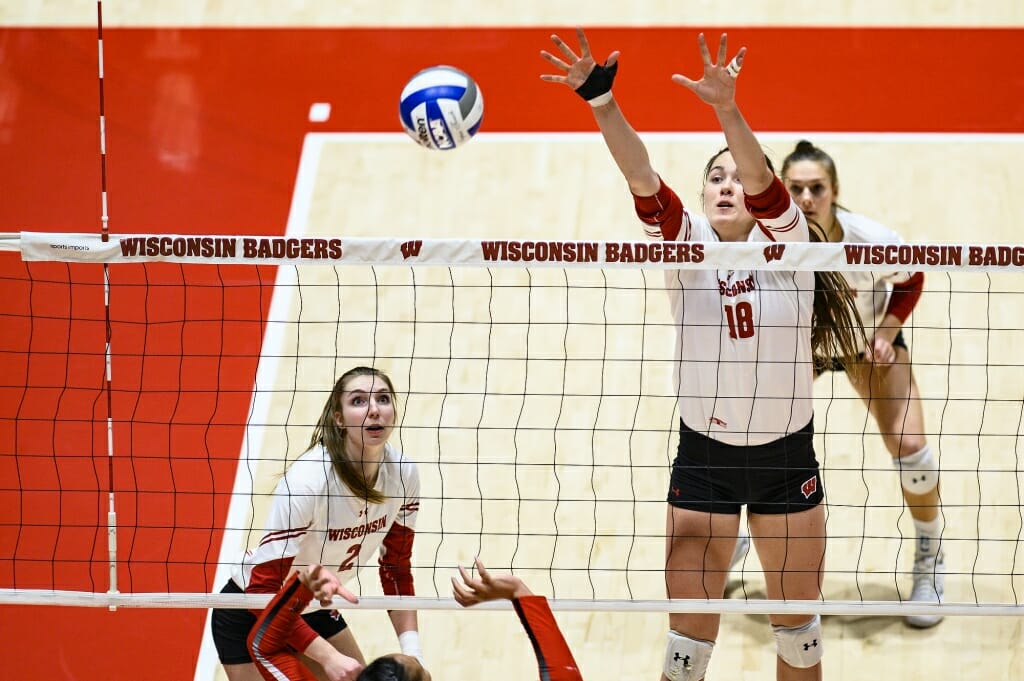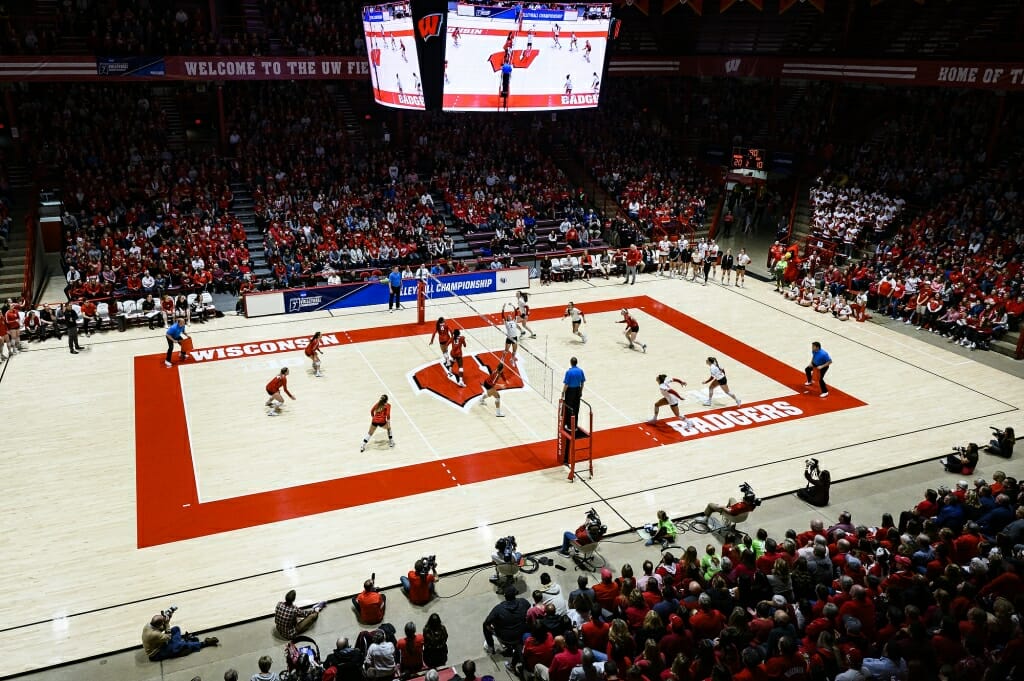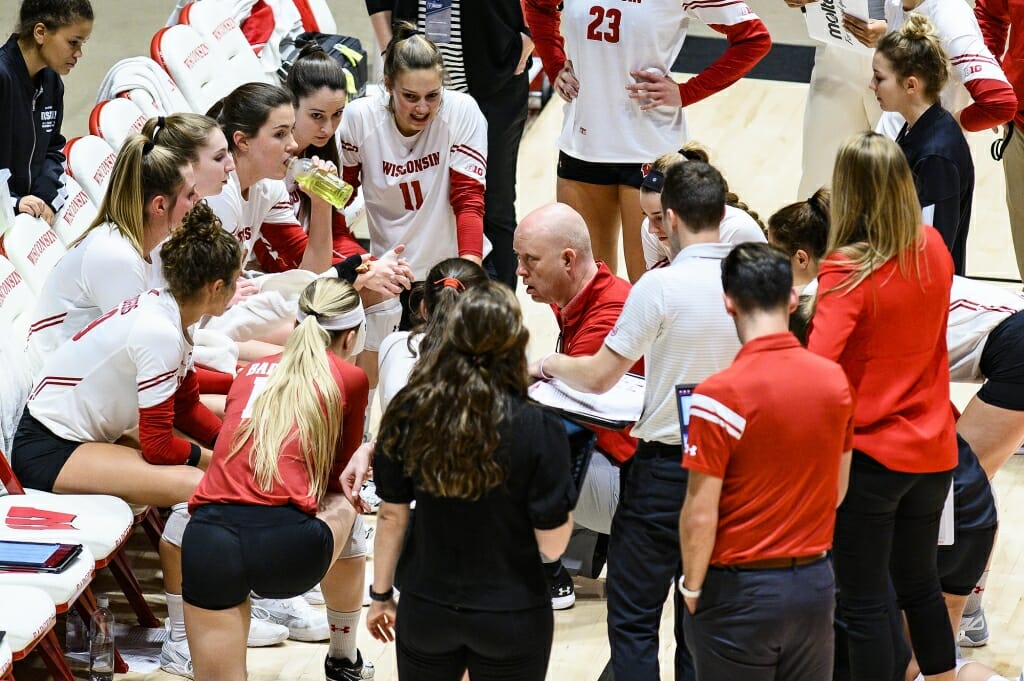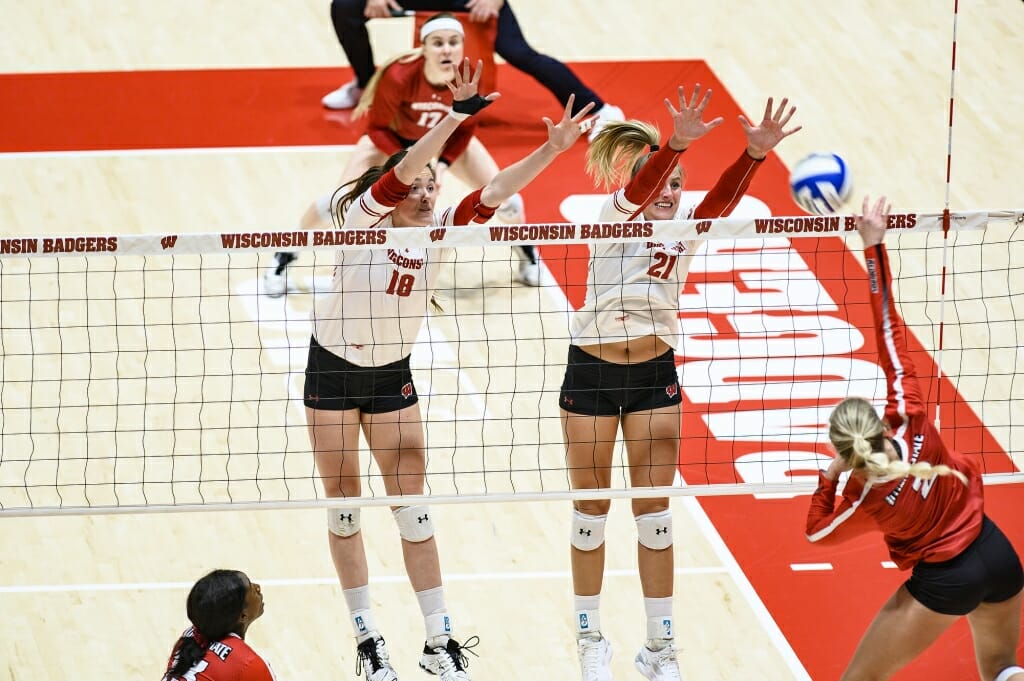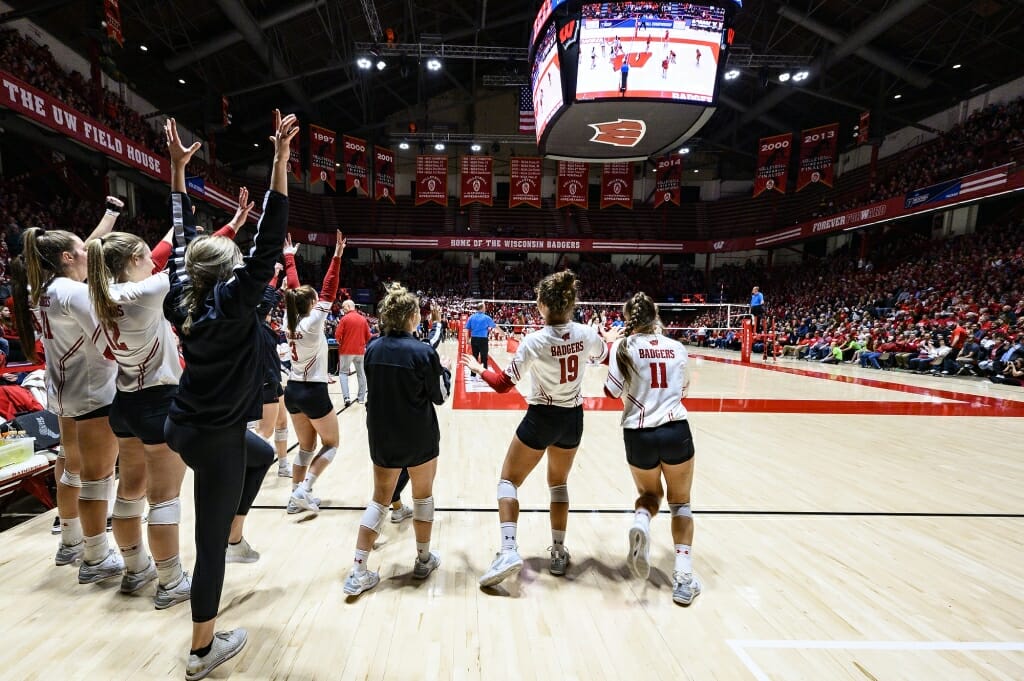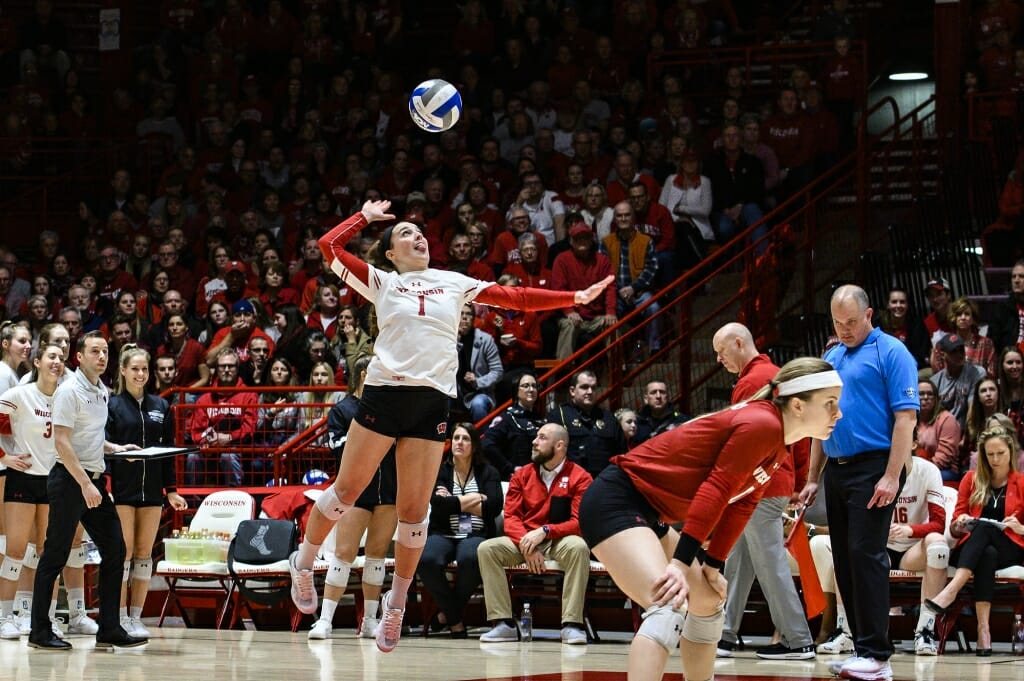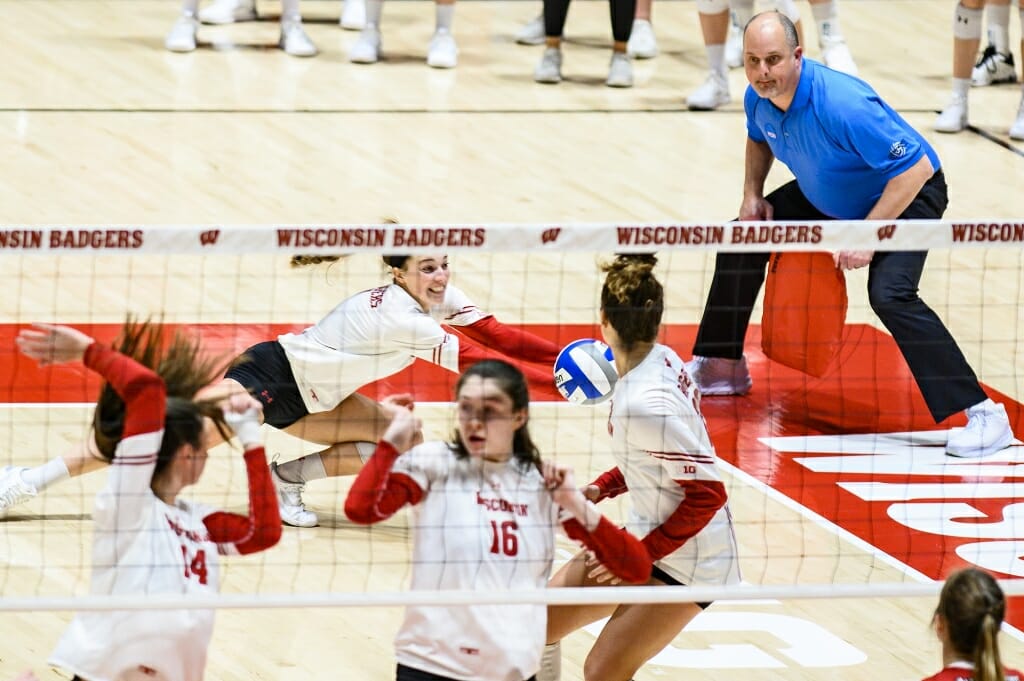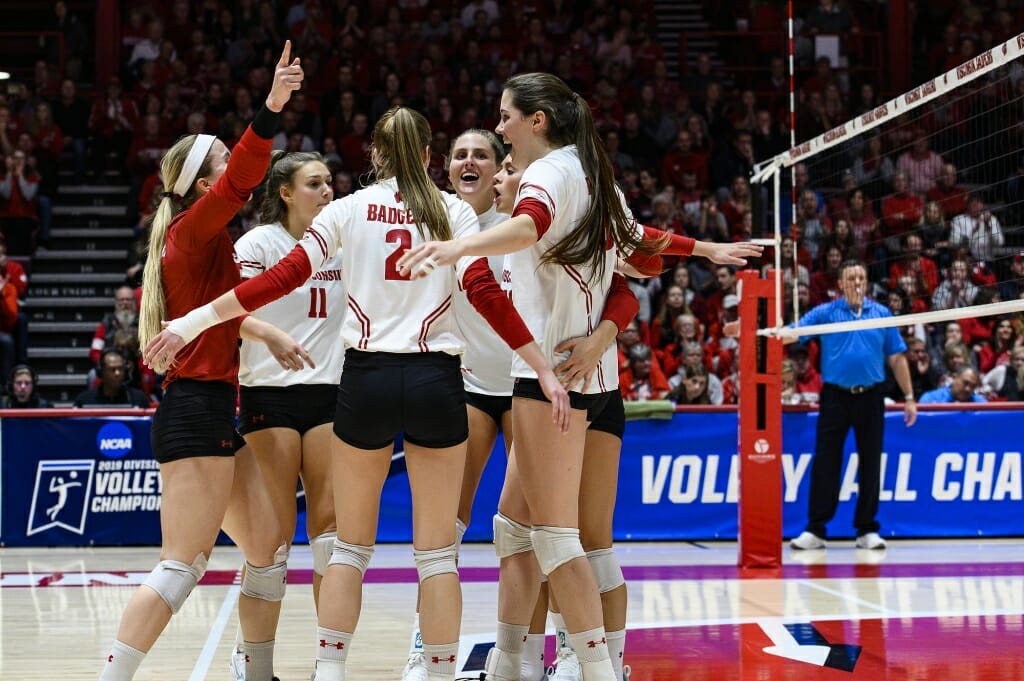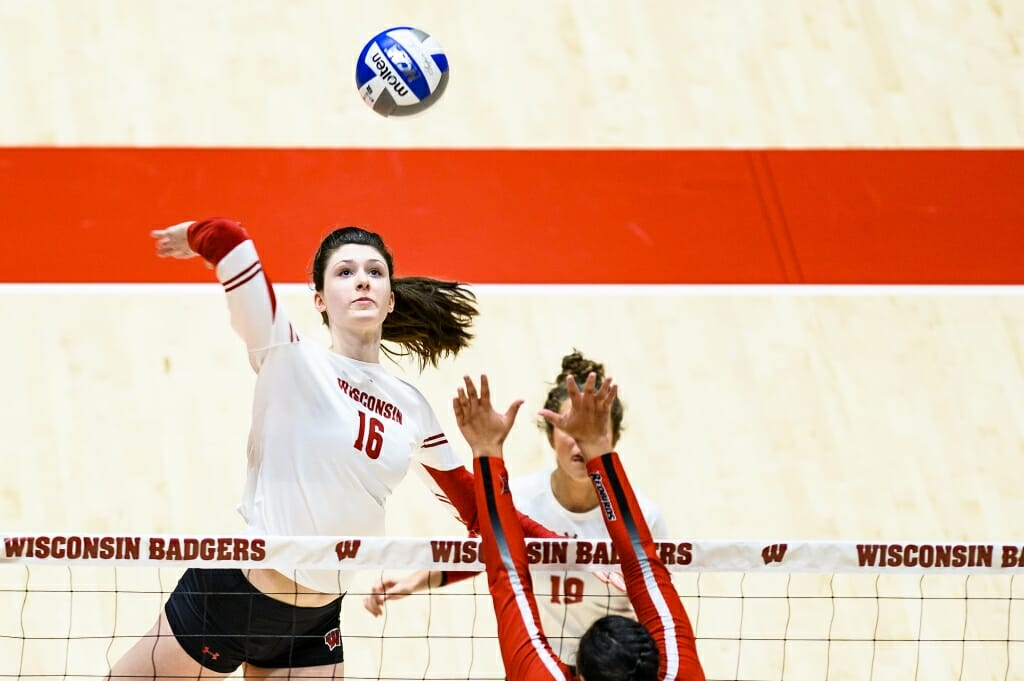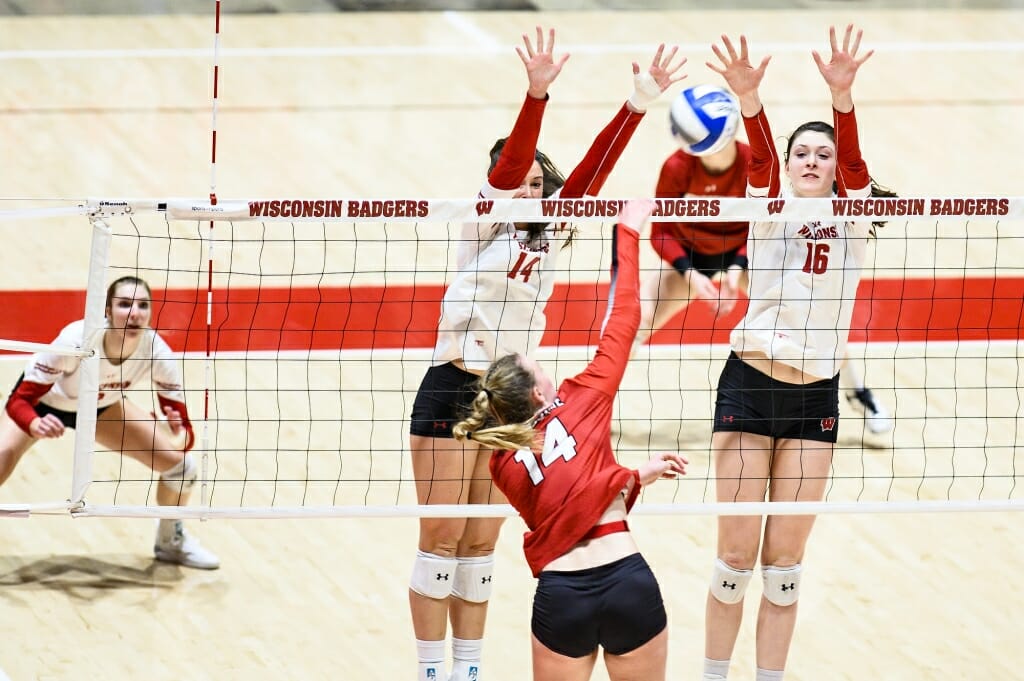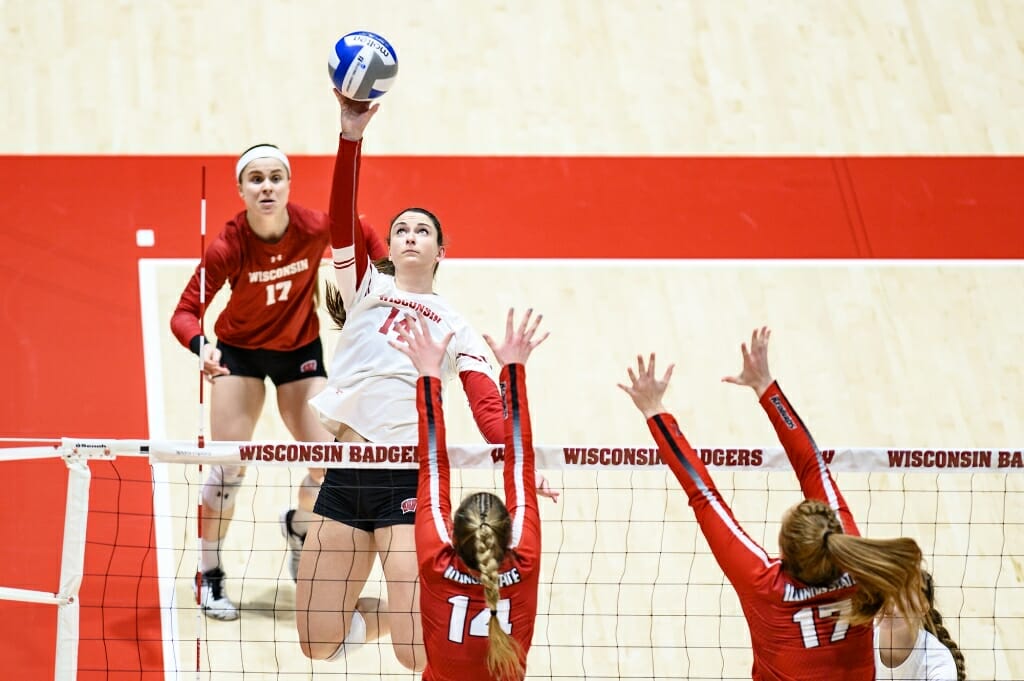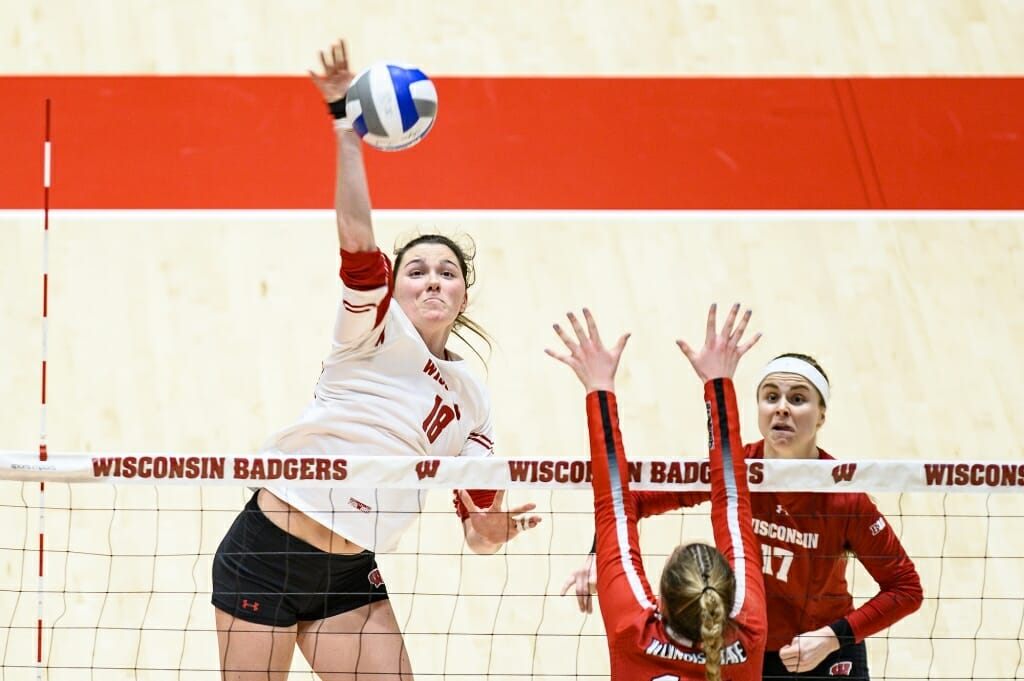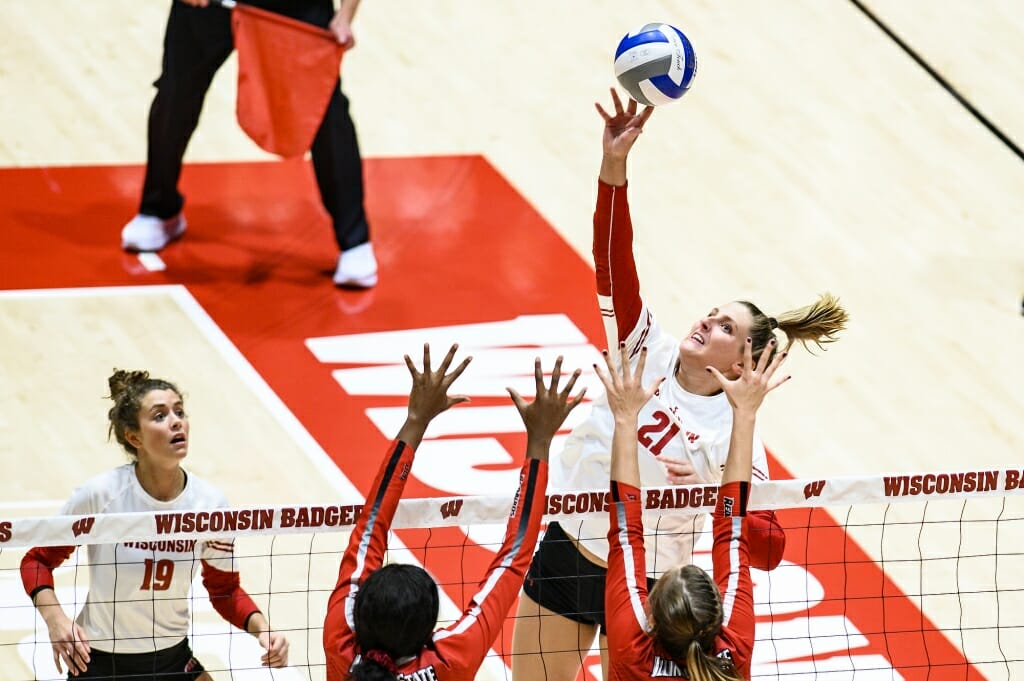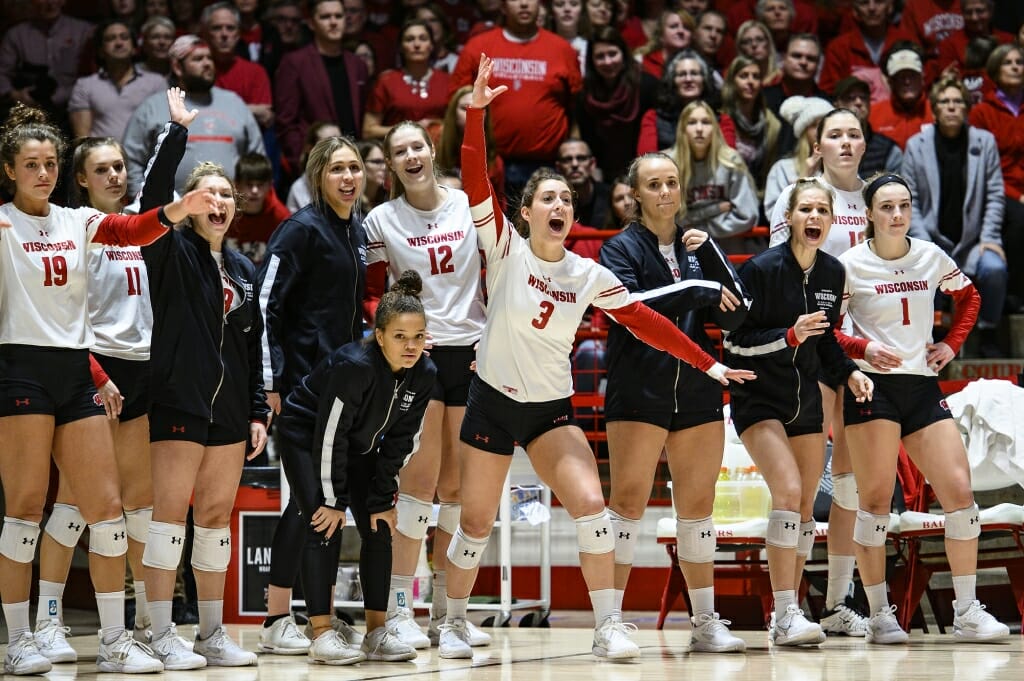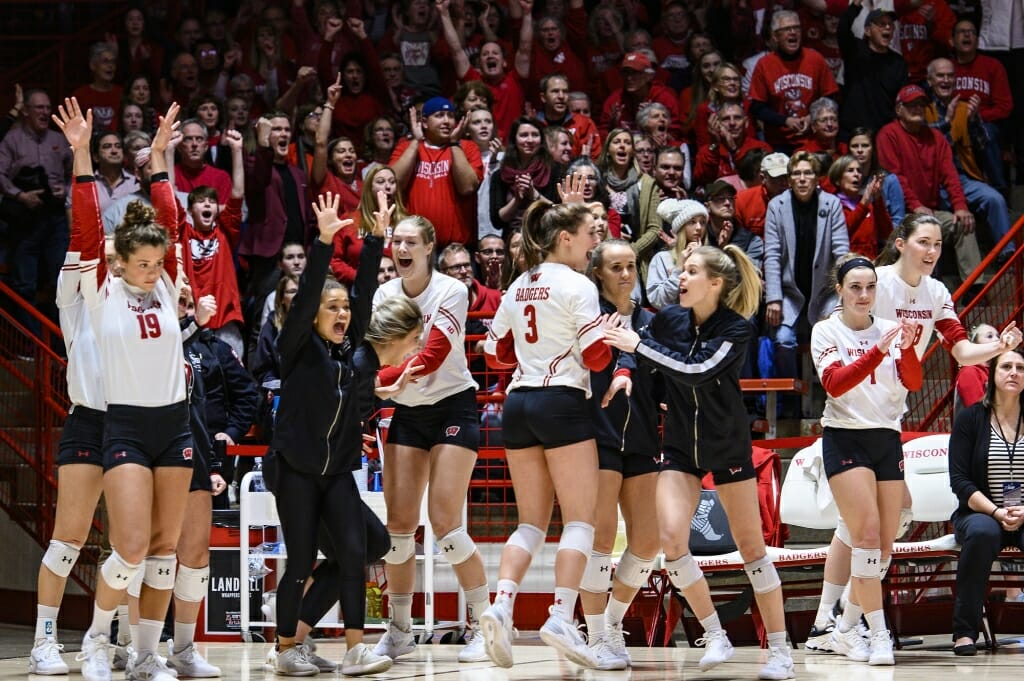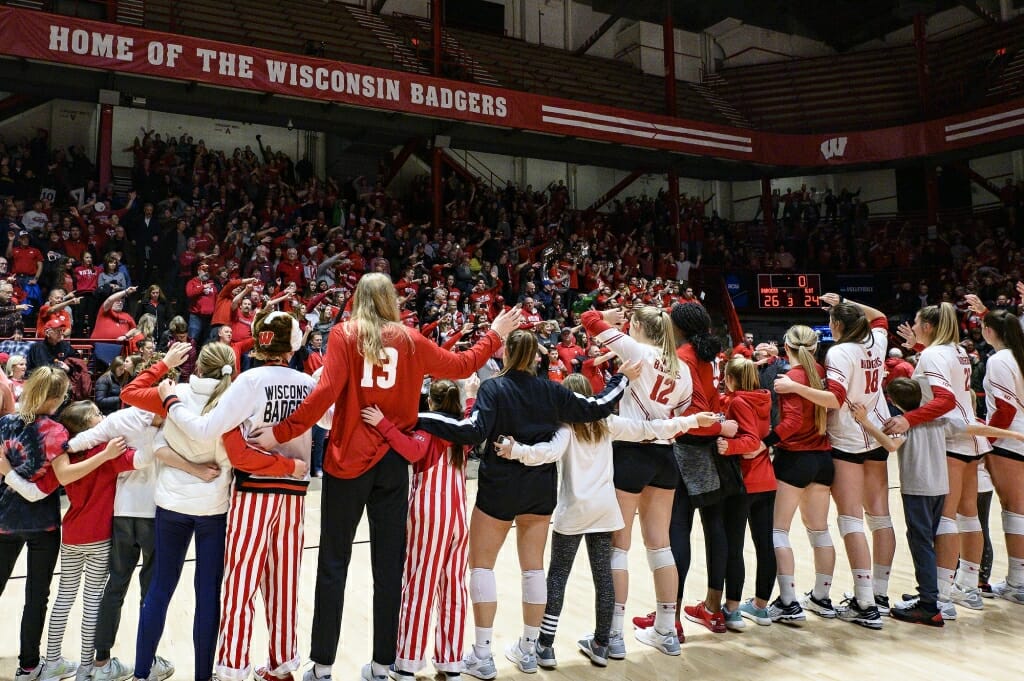 See more photo stories