Anxiety among few certainties in federal shutdown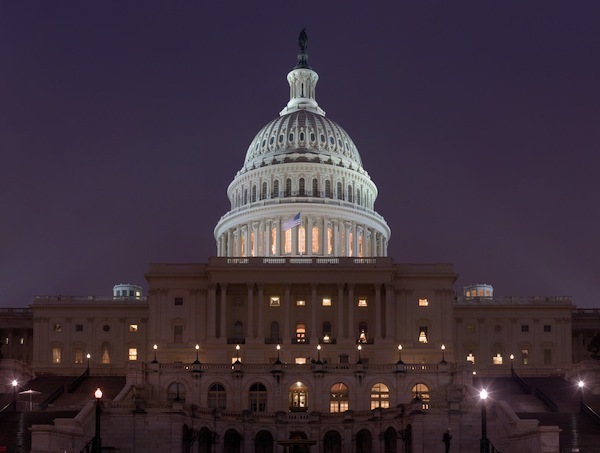 The shutdown of the federal government by Congress is starting to have an impact here in Madison.
With funding for 10 or more graduate students in the balance, Laura Kiessling was putting finishing touches on a grant renewal application to the National Institutes for Health due Oct. 5.
Until …
"Everything shut down, and I don't know," says Kiessling, a University of Wisconsin–Madison chemistry professor. "We don't know when our grant is going to be looked at or reviewed. And there's nobody there at (the National Institutes of Health) to tell us when."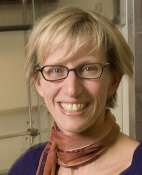 Laura Kiessling
Unable to resolve differences in a resolution that would have kept funding flowing to most federal agencies and programs, the U.S. House of Representatives and Senate shut down many of those operations on Tuesday morning.
The shutdown threw plenty of UW–Madison faculty and staff functions into question, as more than half the research work done on campus is funded by federal money.
"We are getting some instruction, but it's a mess," says Kim Moreland, associate vice chancellor for research administration and director of Research and Sponsored Programs. "The people I've talked to at other Big 10 universities and in our Committee on Institutional Cooperation, that's what we're all calling it: a mess."
While there is good news for student financial aid recipients — the Department of Education has posted on their student aid website that anticipate that "there will be limited impact to the federal student aid application (FAFSA) process, to the delivery of federal student aid, or to the federal student loan repayment functions" — instructions for researchers have been mixed.
The good news is that money granted is money available, shutdown or not.
"If you've gotten your award notice, and we've started an account for you, you've got your money. You should keep on working," says Moreland, whose office is maintaining up-to-date information on its website.
But more than a dozen orders have come from agencies such as NIH and the National Park Service to halt work specific UW–Madison personnel are doing as part of work being conducted at those agencies.
"On the other hand, there are orders to plenty of other researchers to continue working on similar projects," Moreland says. "But we can't see any commonality among the projects we have received these stop orders for or the continue work orders."
Travel plans must be canceled for some projects — even in cases in which reservations were already made — and UW–Madison employees on temporary assignment with federal units are now in limbo.
"We have about 90 of those people right now," Moreland says. "It's commonly faculty members with specific expertise who were asked to, say, teach at the Naval War College for a couple semesters. Technically, they are furloughed."
The university is working to clarify employment status for those workers — and for many on assignment with Veterans Administration hospitals.
"That's an example of the confusion," Moreland says. "The VA hospitals are open, but VA administration is not. So you can't pick up the phone and call people if you have questions."
For faculty (like Kiessling) planning submission of grant applications, the path is no less confusing. NIH has told researchers to hold their grant applications until the federal government reopens. The National Science Foundation is encouraging researchers to submit applications, though the system for processing and reviewing applications is kaput.
"We're telling our 700 NIH grant holders and applicants via email to keep up with their application work," Moreland says. "Continue working, submit your applications to us, and we will submit them all the moment NIH is accepting them again."
That's stomach-churning stuff for Kiessling.
"This has caused a lot of anxiety for researchers," she says.
It's especially damaging to young faculty, graduate students and post-doctoral fellows. Dwindling research funding accelerated by the March sequester, Kiessling says, punctuated by shutdown confusion and a looming debate over paying the country's debts, makes for a picture of the future that will chase bright people from basic research positions.
"If we continue to drop support for basic research and you add in the uncertainty of additional funding — not new funding, but maintaining levels — we're harming the basic research enterprise in a way that is un-recruiting young people," Kiessling says. "What I'm worried about is what happens to us five, 10, 15 years from now. The developing world is making huge investments, because they understand it's a huge economic driver."