Photo gallery A peek at the new Hamel Music Center
It was black tie very optional, but a hard hat and closed-toe shoes required, during a recent tour of the Hamel Music Center, as representatives from the design team offered a sneak preview.
Construction began in February 2017 and is scheduled for completion in 2019. Located at the corner of Lake Street and University Avenue, the building is named in honor of Pamela and UW–Madison alumnus George Hamel. The Hamel family, which includes three generations of UW–Madison alumni, contributed $15 million to the project and has supported the university through gifts to athletics, scholarships, facilities and faculty support.
The School of Music has been named the Mead Witter School of Music and the concert hall in the music performance building will be named the Mead Witter Foundation Concert Hall. While far from completion, it was a chance to show off what will be a state-of-the-art facility that will not only provide a venue for performers and audiences but also will offer acoustical and recording technology for students. The facility will provide spaces for undergraduates to perform capstone projects and graduate students to perform final doctoral recitals. It will also serve as the host site for chamber recitals, lecture recitals and public events.
The new performance facility is designed by Holzman Moss Bottino Architecture of New York, in partnership with Strang Architects of Madison. Acoustic design is by Richard Talaske/Sound Thinking of Oak Park, Illinois, and theatrical design is by Fisher Dachs Associates of New York.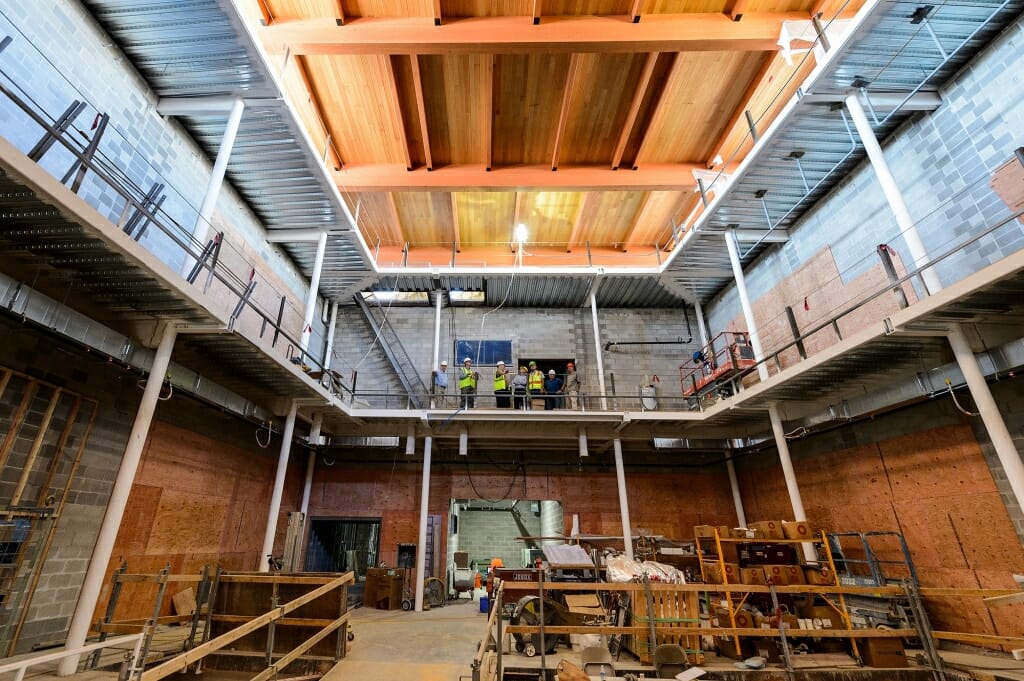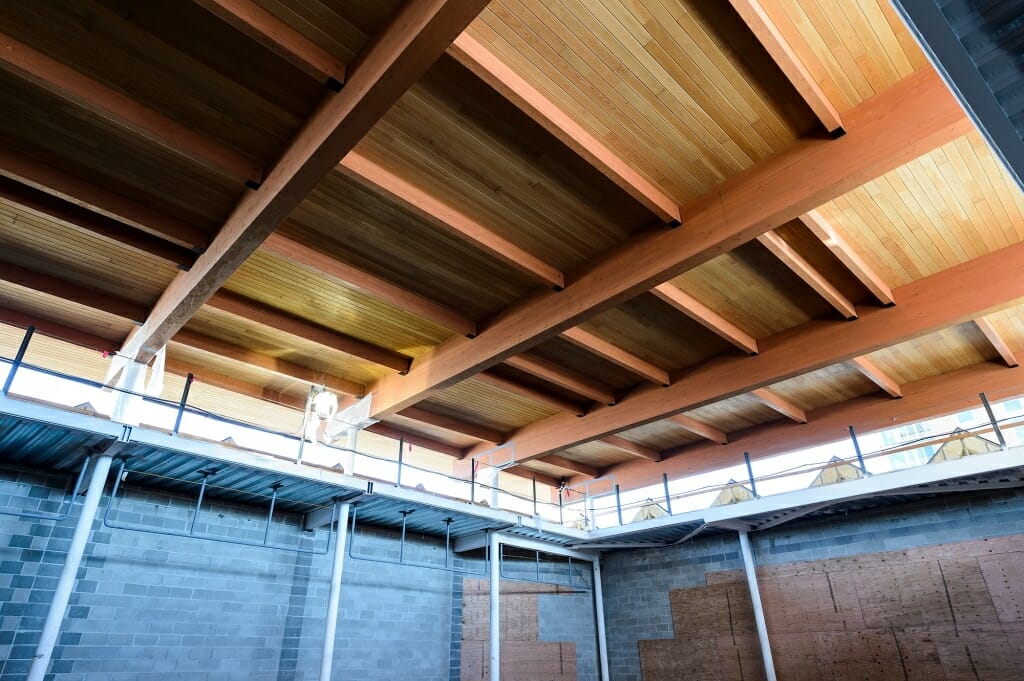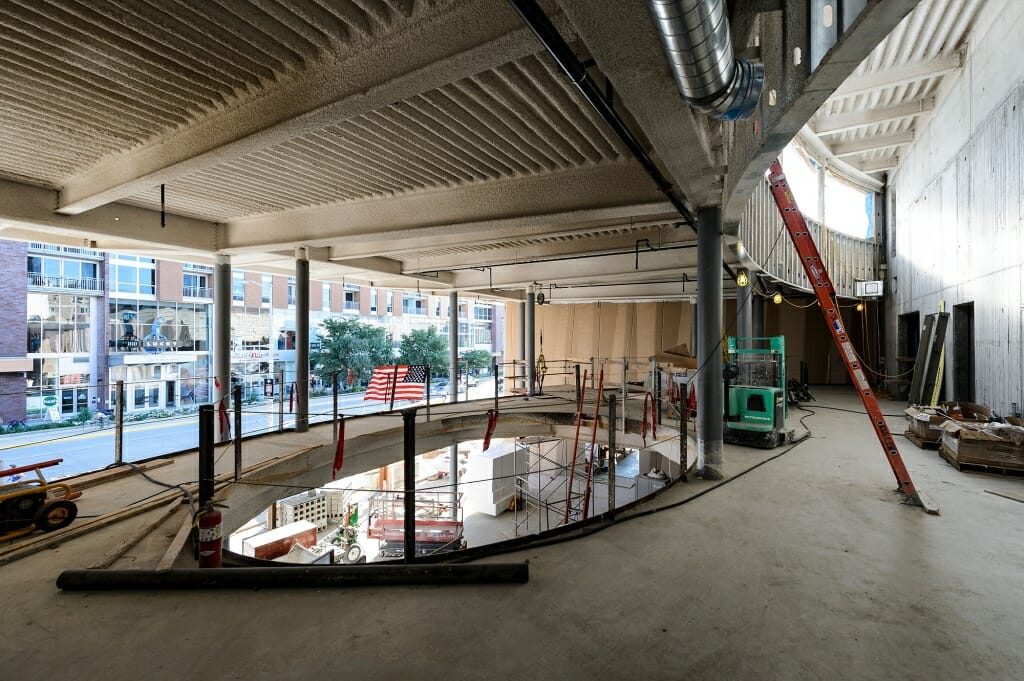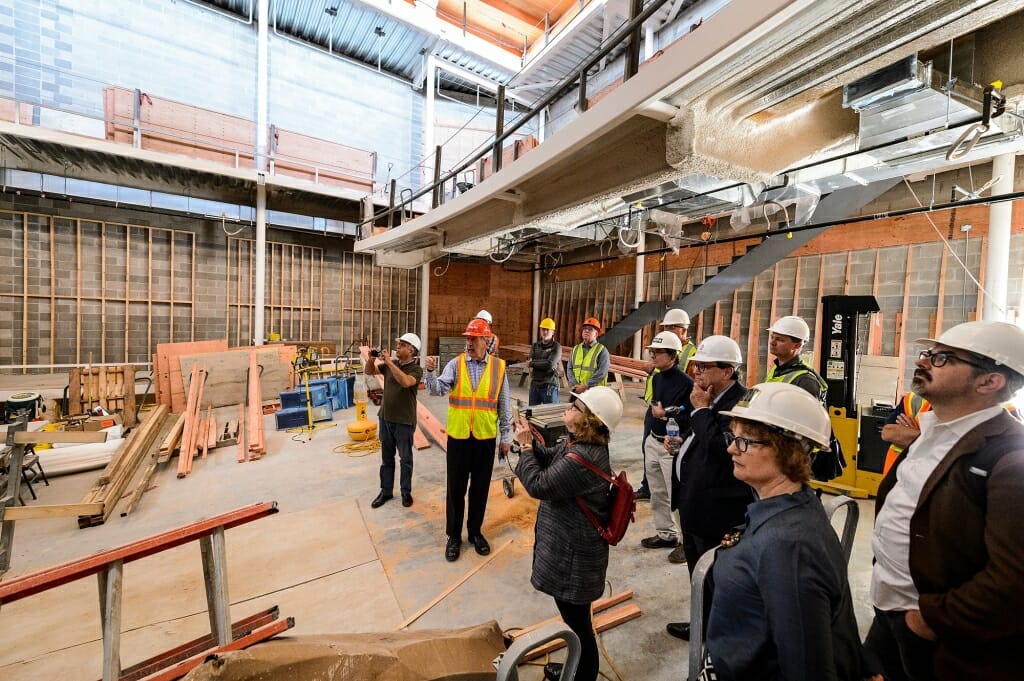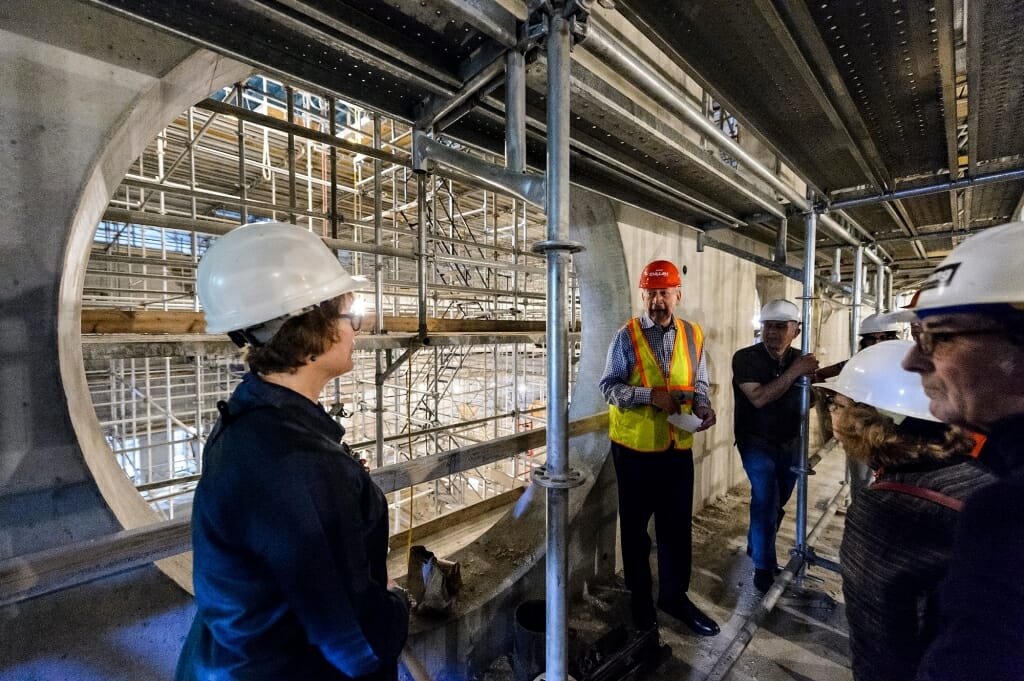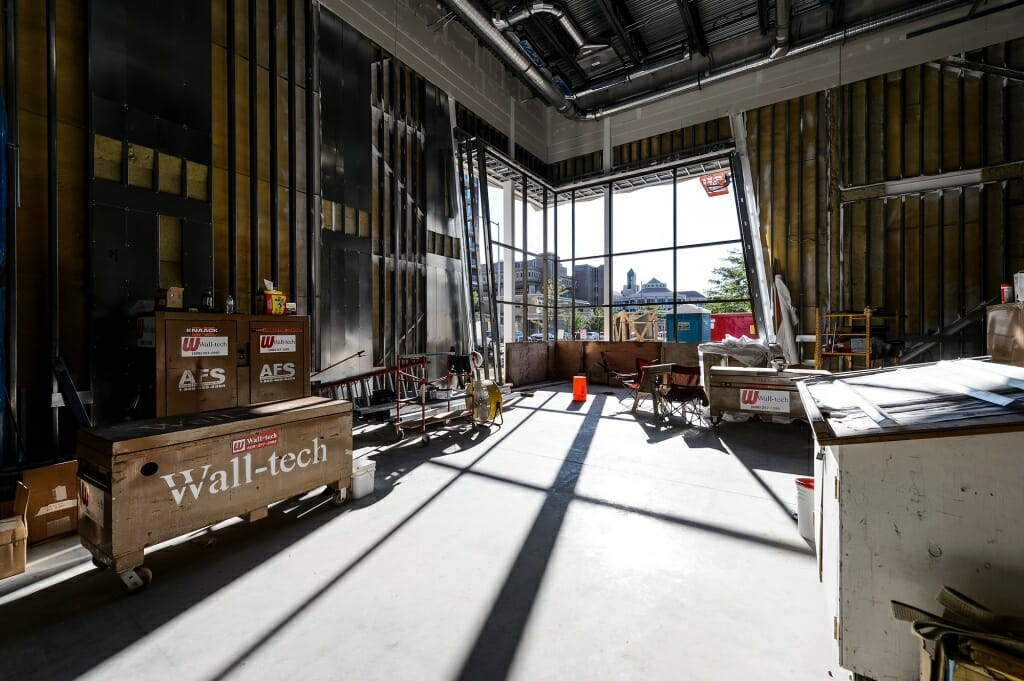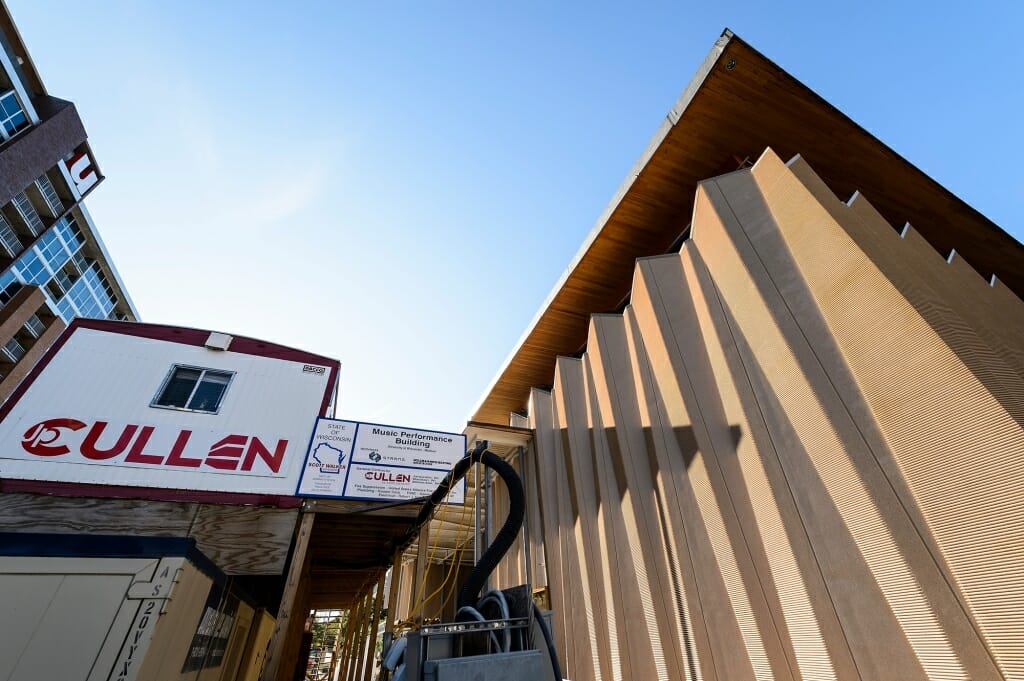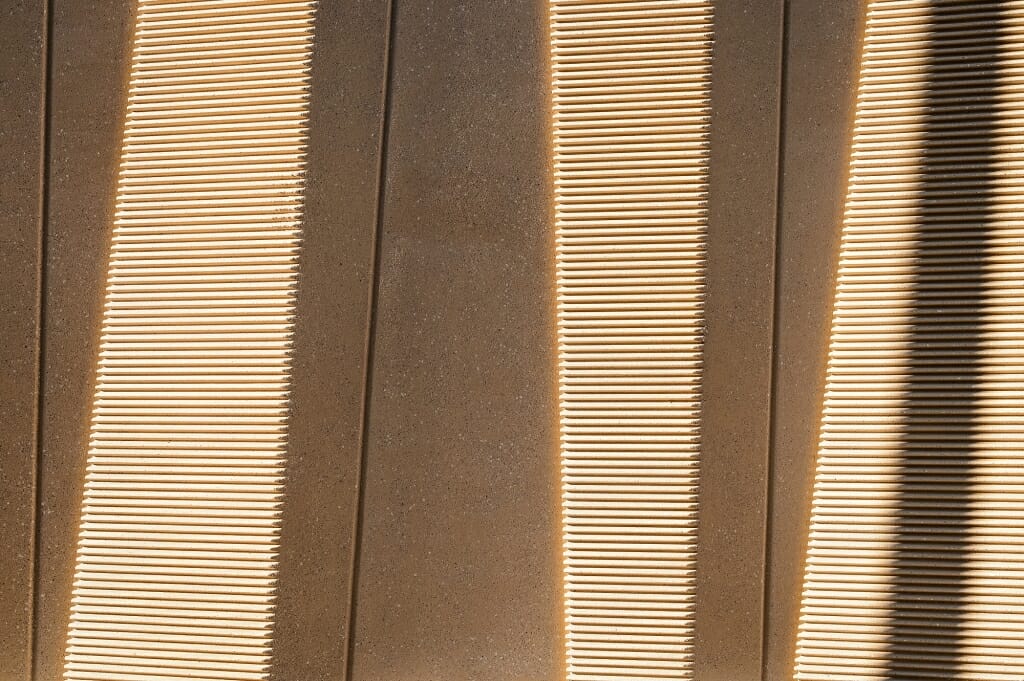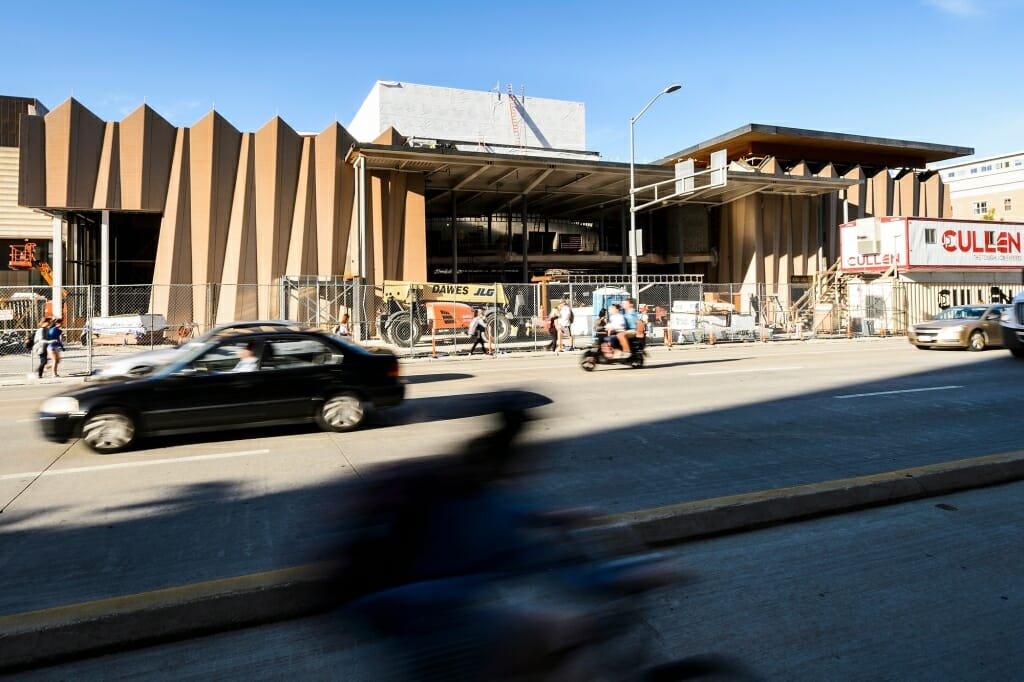 See more photo stories