Presidential panel taps political scientist's election expertise
UW–Madison political science professor Barry Burden is helping provide academic research to a bipartisan presidential commission looking into how to improve federal elections.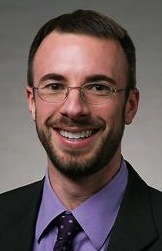 Barry Burden
President Barack Obama announced the creation of the commission in his State of the Union address. The Presidential Commission on Election Administration was established by executive order on March 28.
Burden says it's an honor to be selected as a researcher for the commission. He's authored two white papers for the commission so far, on absentee voting by mail and early voting, and poll workers.
"It's exciting, frankly, to have your scholarship seriously considered by a commission that will make recommendations to the President of the United States," he says.
On Sept. 20, Burden will testify at the commission meeting in Cincinnati. The meeting will focus on poll worker training and the operations of polling places.
Burden, who is also part of a UW-Madison project that looks at U.S. elections, says he has been studying the varying state elections systems across the country.
"We learn from what states are doing because they are the laboratories," Burden says. "There is no other country in the world that has an election process quite like ours, where it all comes down to an event that happens every two years at temporary facilities staffed by volunteers. The fact that it happens at all is actually miraculous."
Burden is one of several academics from across the country contributing their time to conduct research for the commission.
The commission is a response to voting difficulties reported during the November 2012 presidential election, when voters waited in line four to six hours to cast their ballots in some states. It could submit proposals to the president by late December.
"President Obama is looking for recommendations Republicans and Democrats can agree on," he says.