Recent Sightings Winter wonder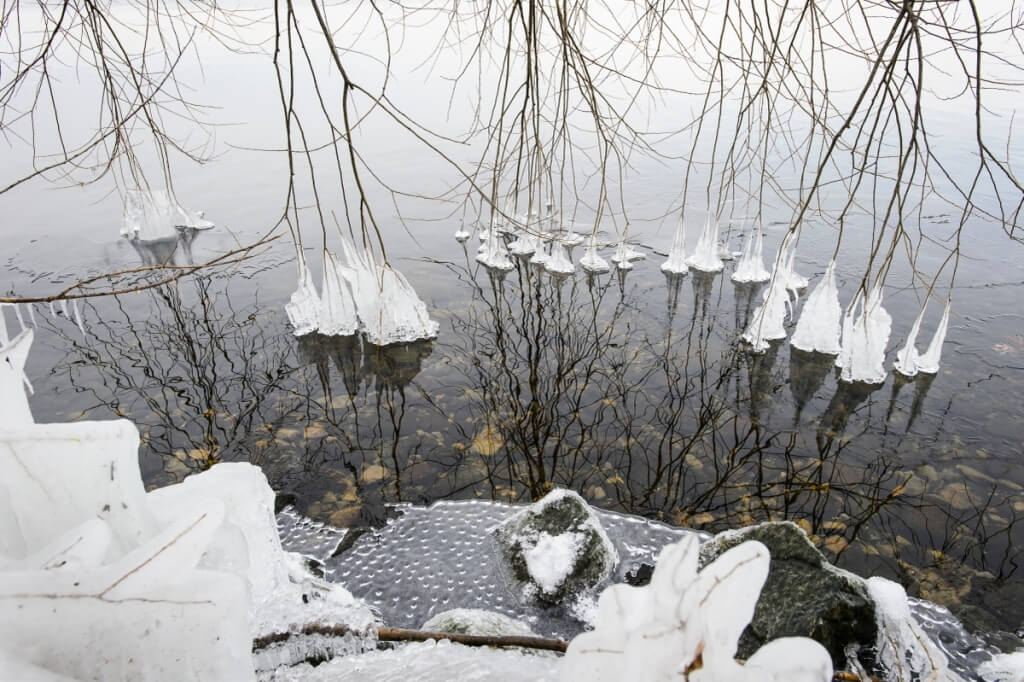 Photo by: Jeff Miller
Living along the jet stream – those fast-flowing air currents in the upper atmosphere circling the earth – brings its share of erratic weather patterns and unpredictability.
Researching some Wisconsin State Climatology Office records, I'm reminded that the 1990/1991 winter season had it moments. On Dec. 3, 1990, a blizzard dumped more than 17 inches of snow, shut down the campus and left me completely snowed in on the west side of town for a couple days. That winter also delivered multiple days with temperatures well below zero, 55 inches of cumulative seasonal snowfall, and 88 days of ice cover on Lake Mendota, from the day after Christmas to March 24.
This winter began with a not-white Christmas and a lingering warm spell that left many wondering when – or if – the city's lakes would fully freeze.
As mild and foggy weather continued into January, I began working on a series of photographs with the working title "unfrozen Lake Mendota." But another pesky shift in the jet stream caused Madison's weather to abruptly shift from high 30s and rainy on Jan. 8 to frigid, single-digit temperatures only a few days later. Meteorologists said that it was a perfect condition for "instant ice" and Jan. 11, 2016, became the official freeze date for Lake Mendota this season. The daily temperature since remains well below freezing.
Now the question is: "How long will the ice last?"