Student to student: Valentine's Day letters to our most beloved parts of campus
Whether or not you have a significant other to celebrate Valentine's Day with, there is plenty to love in Madison. Here are our love letters to the little things on campus that make our hearts skip a beat.
Little scrubby vehicles that clear the sidewalks of snow
You took my breath away when I first saw you. It was snowing and the wind was whipping and the moon was reflected in the faces of the countless little snowflakes as they drifted down on Library Mall.
I was working late that night. As I walked out of the library, bundled up in scarves and fleece, I didn't expect to see anyone, especially someone as beautiful as you. You came around the corner. At first I didn't see you. But as we neared, it was as if you were clearing a path to meet me.
I was entranced. We were on a collision course, a collision course that was to change both of our lives. But when we were about to meet, something pulled me away. Deep in a snow drift, I looked around, dazed. Someone asked me what I was doing, that I had almost got hit. I didn't understand what they were saying.
The snow was coming down in sheets now and I turned to see if you were still there. You were gone. But I know that what we had was real – I have the tread marks on my heart to prove it.
The 80
Trusty, reliable, dependent — you're everything I'm looking for in a mode of transportation. I can always rely on you to pick me up — both literally and figuratively — at any time and I'll never be able to thank you enough.
Outlets at Education Building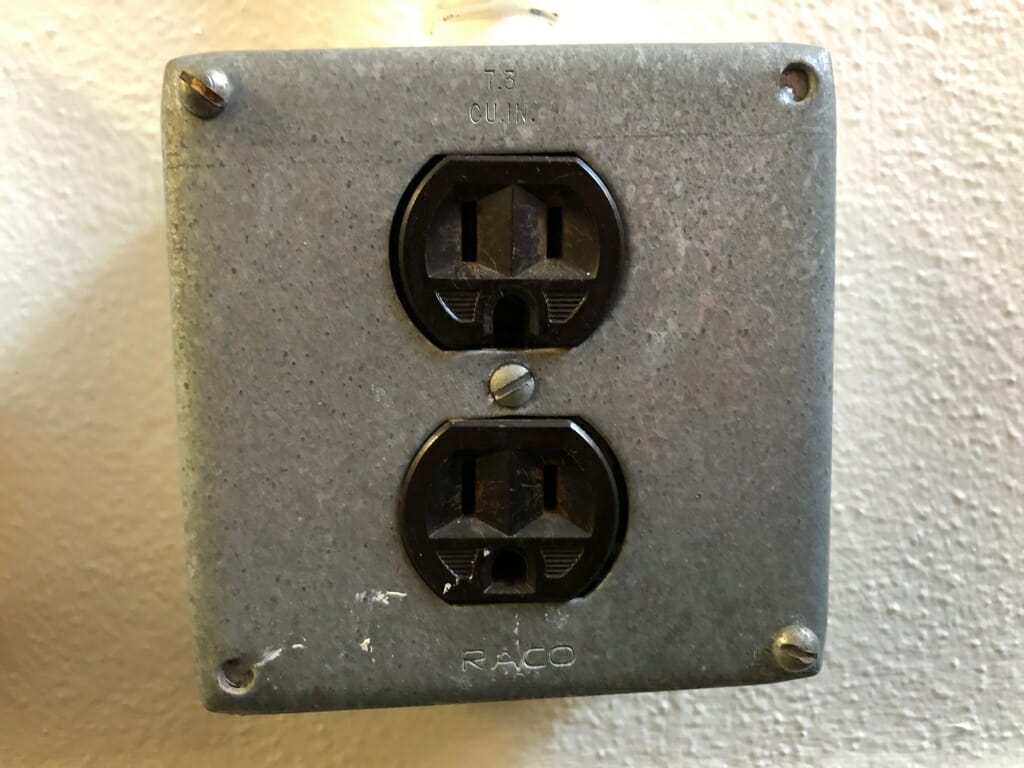 Our love is rare.
It's not an everyday kind of love. It's not a comfortable, three-kids-and-a-picket-fence kind of love. It's not a love-that-lasts-so-long-you-forget-it's-love kind of love.
It's an electric kind of love. It's a flash-before-your-eyes kind of love. It's a combustible kind of love.
I see you with other people, but I don't mind. It would be wrong for this kind of love to be exclusive. But sometimes, I admit, when I'm looking for you and I need that charge that only you can give me and you're with someone else, it hurts. It hurts a lot.
Sometimes I wish there were more of you. That anytime I went looking for you you would be there, waiting for me. But I know, deep down, that would ruin what makes our connection so special.
Abe statue
Located high on Bascom, you're the one I can always look up to for support and good luck. I especially love your foot, and I can't wait to climb up on your lap and whisper all my hopes and dreams to you on graduation day. You surely are UW's best confidant.
Memorial Union's coffee
You're hot.
A lot of people can't handle you. They think you'll burn them.
But I've been burned by others before and I can tell you have too. No, I'm not afraid of you. I know you cool down. I know that you put up that exterior so you won't get hurt.
I can tell there's something more to you. Something that would give me energy every morning if we were together. Something that I couldn't live without, something that would give me withdrawals if I didn't have. So, what do you say, will you be my Valentine?
Hagenah Fountain
While you only open yourself up to me for a few months at a time, you've got a lot of heart. I miss you when you disappear during the cold, but I'll never stop waiting for you to blossom again in the summer.