UW team builds robot that wins national H-O-R-S-E title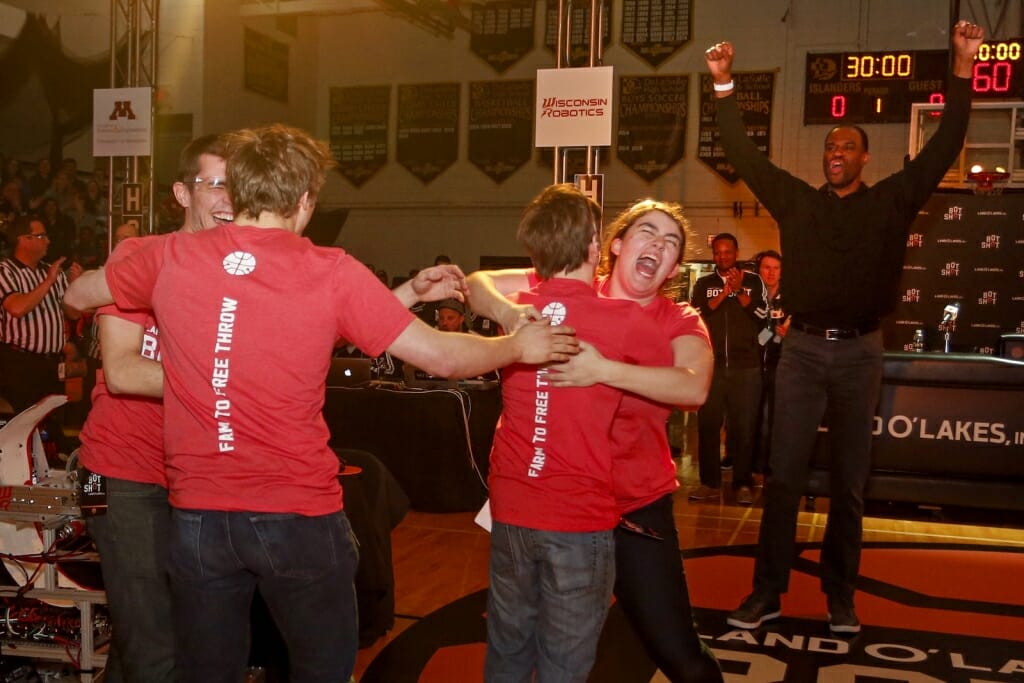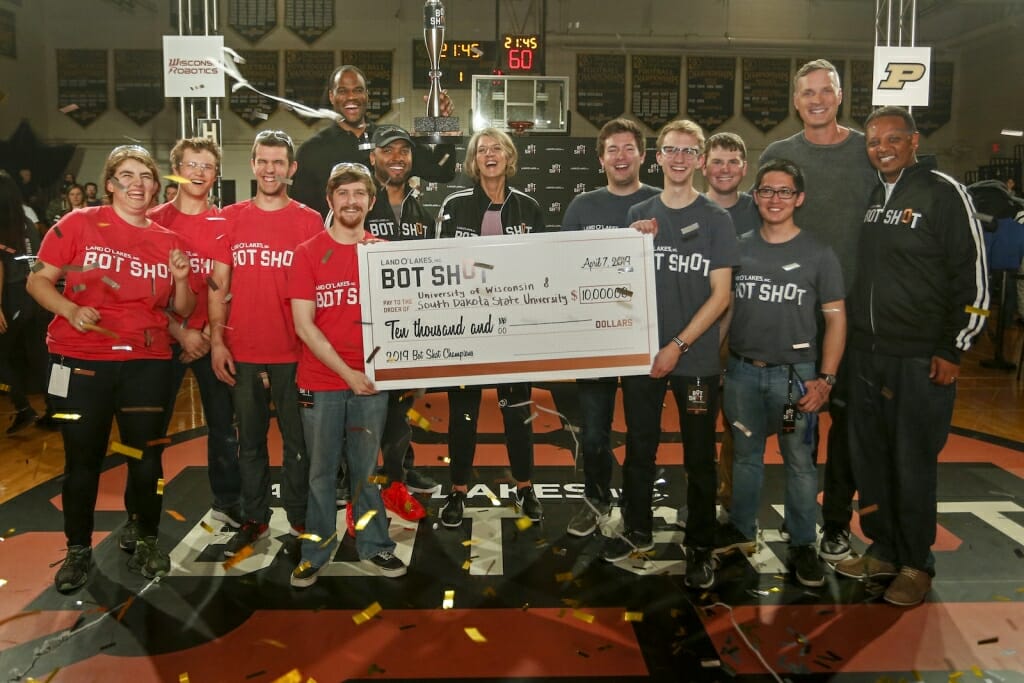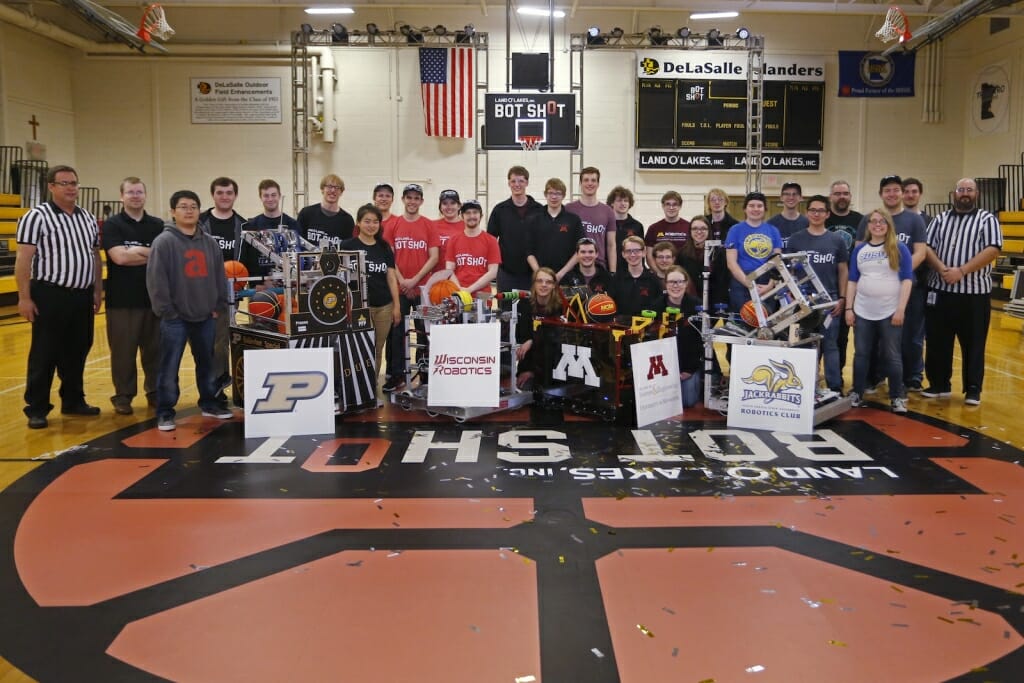 Wisconsin Robotics tied for first with South Dakota State University Robotics Club this past weekend in the Land o' Lakes Bot Shot Competition, as part of the Final Four festivities in Minneapolis.
The four teams built robots that could shoot baskets and competed in a robotic game of H-O-R-S-E.
The bots also took on basketball legends David Robinson and Christian Laettner in a skills challenge.
Land O'Lakes Bot Shot challenged students from seven universities to build a robot capable of mastering shots from a variety of basketball court locations. The program sought to celebrate the talents of students in the fields of science, robotics and engineering and raise awareness of the advanced technology and innovation central to modern agriculture.
UW–Madison and South Dakota State University beat out Iowa State University, North Carolina A&T State University, Purdue University, University of Florida and University of Minnesota-Twin Cities to become co-champions.
The winning schools both received a $10,000 prize from Land O'Lakes. Each team built its robots with materials and supplies provided by Land O'Lakes and AndyMark Inc., a leading mechanical and electrical parts supplier with a focus on robotics education.
"It's been a crazy past few weeks getting this robot together," said UW–Madison student Nick Ackerman. "We never imagined winning this competition."
"When we got to competition the other teams were wonderful and encouraging, even helping us get spare parts and helping us figure out ideas," said team member Allison Conrad. "The evening before the big event, we got our robot shooting, and it went on to win, which blew us away."
Team members who attended the competition are:
Ackerman, a senior from Canandaigua, N.Y., majoring in nuclear engineering
Victor Freire, a senior from Granada, Spain, majoring in mechanical engineering
Conrad, a senior from Pewaukee, majoring in electrical engineering
Payton Jackson, a freshman from Milwaukee majoring in mechanical engineering.
Other contributing members are:
Alexander Kneeland, a junior from De Pere majoring in mechanical engineering
Dilpreet Randhawa of Pewaukee
Matt Wildman, a freshman from Pewaukee majoring in computer science.