UW Summer Music Clinic teaches junior high students music skills, life lessons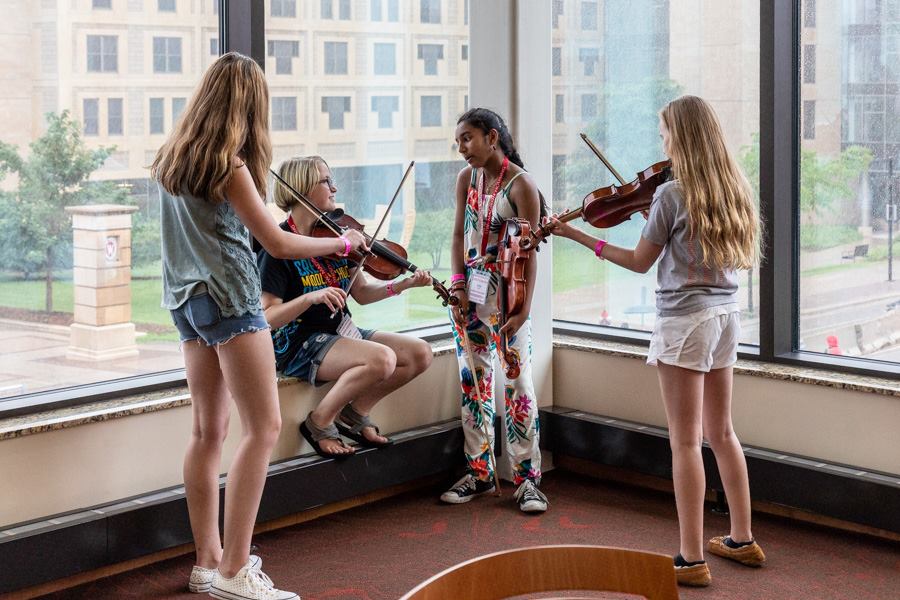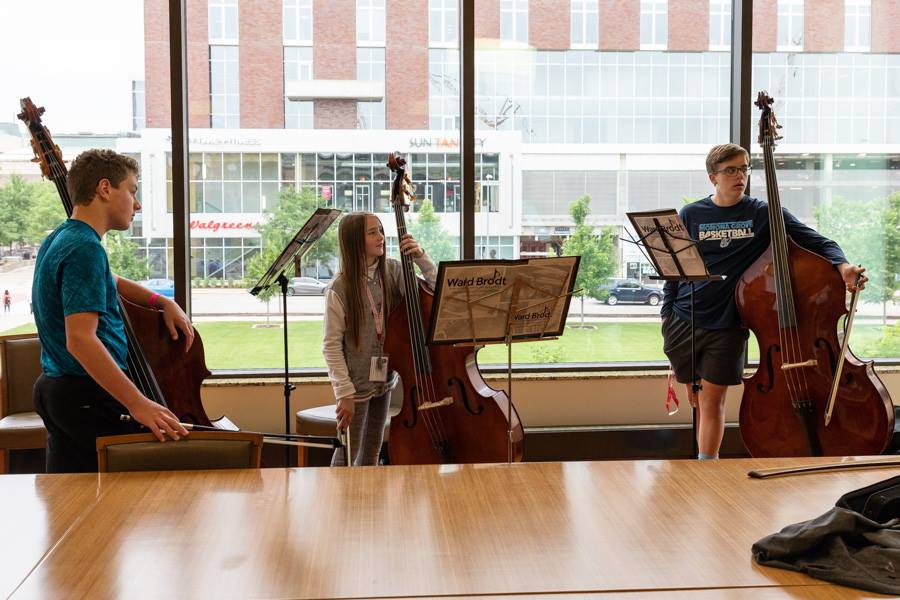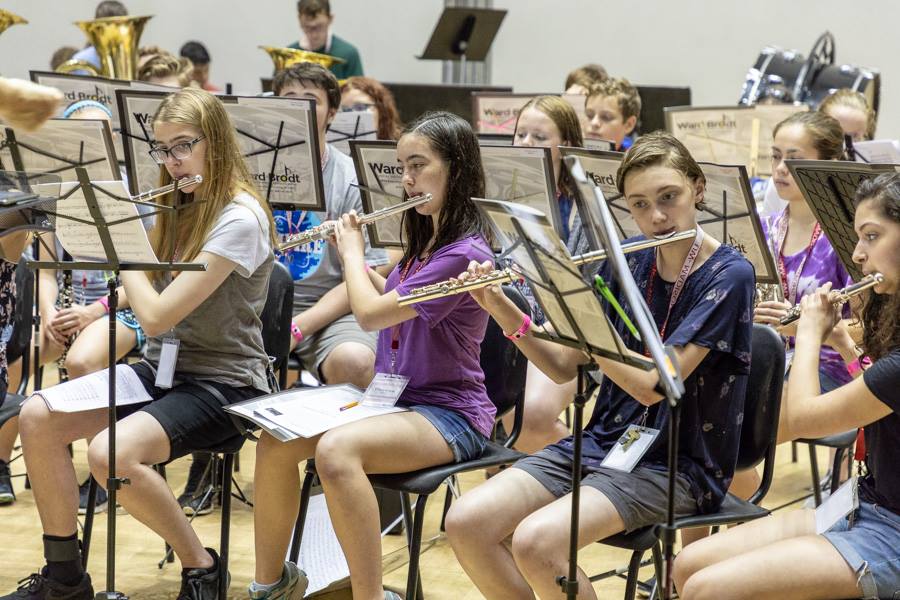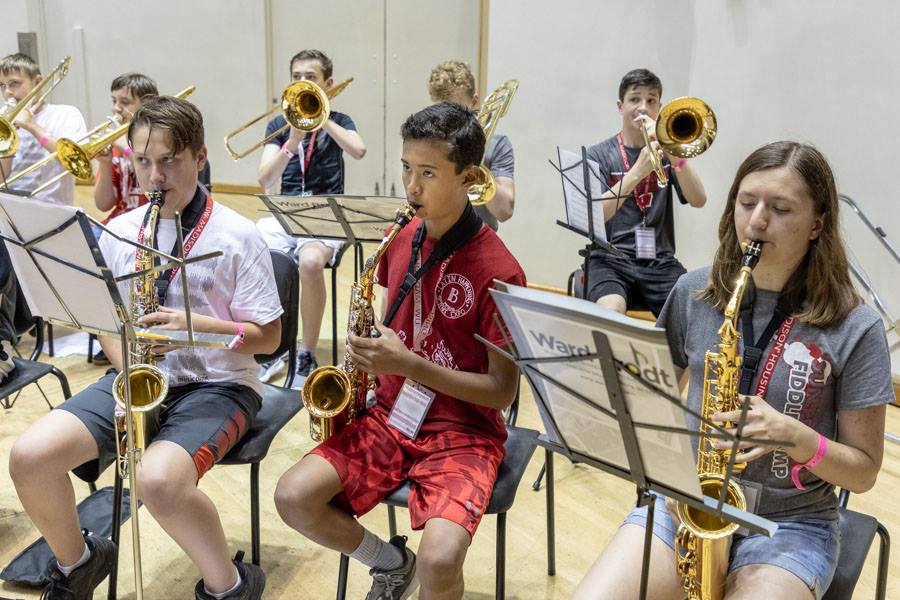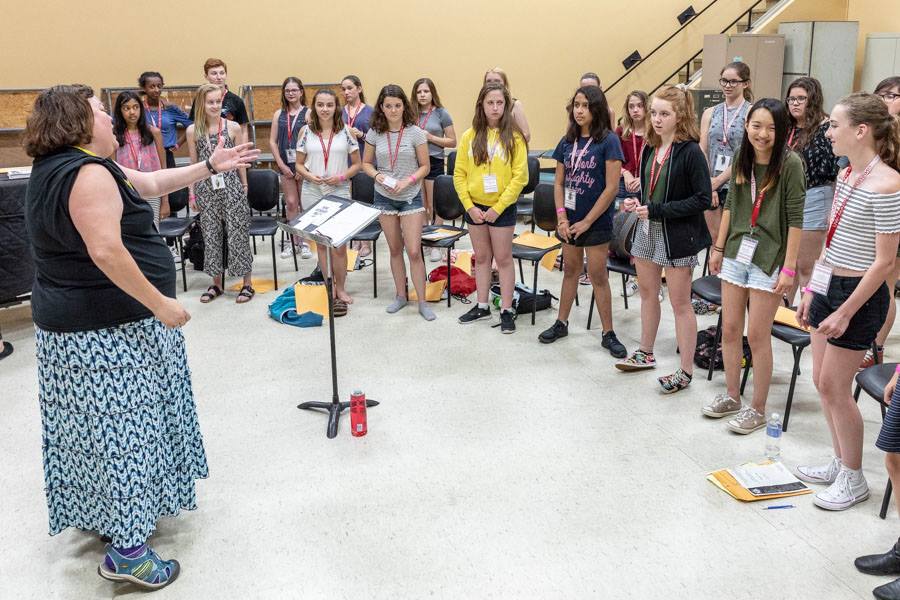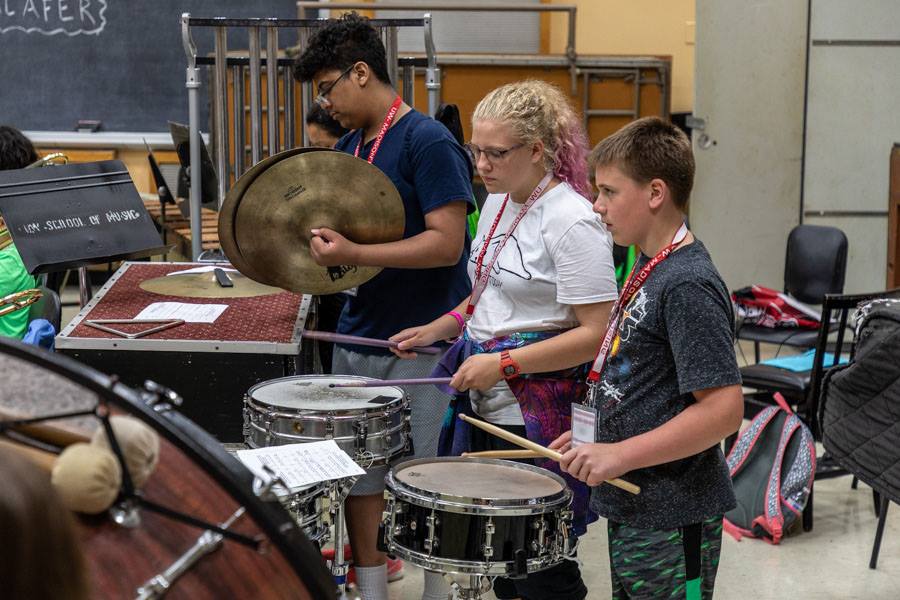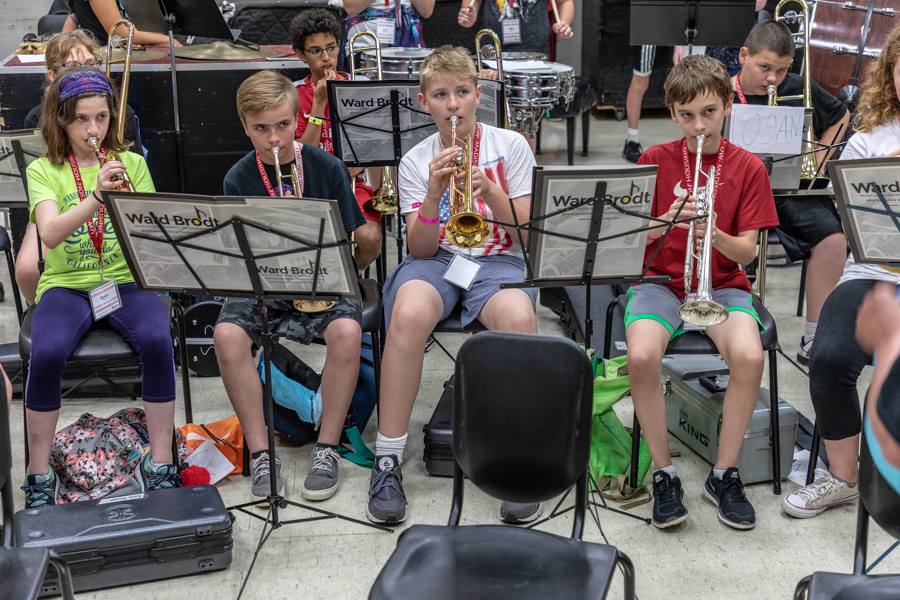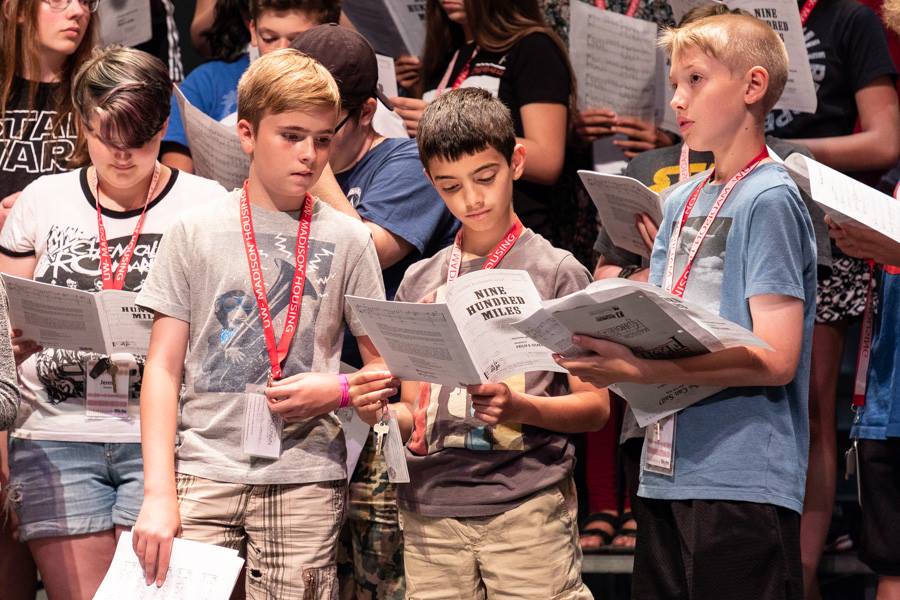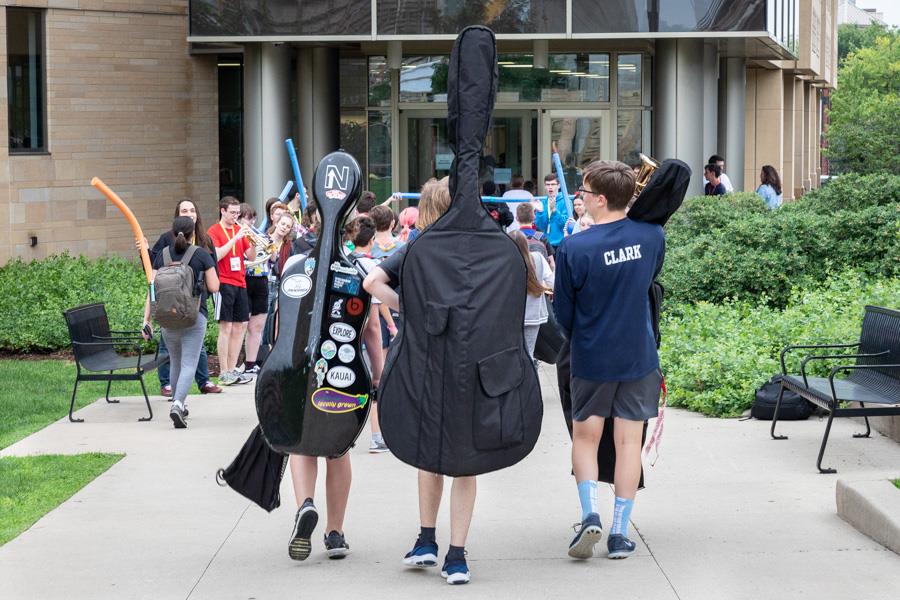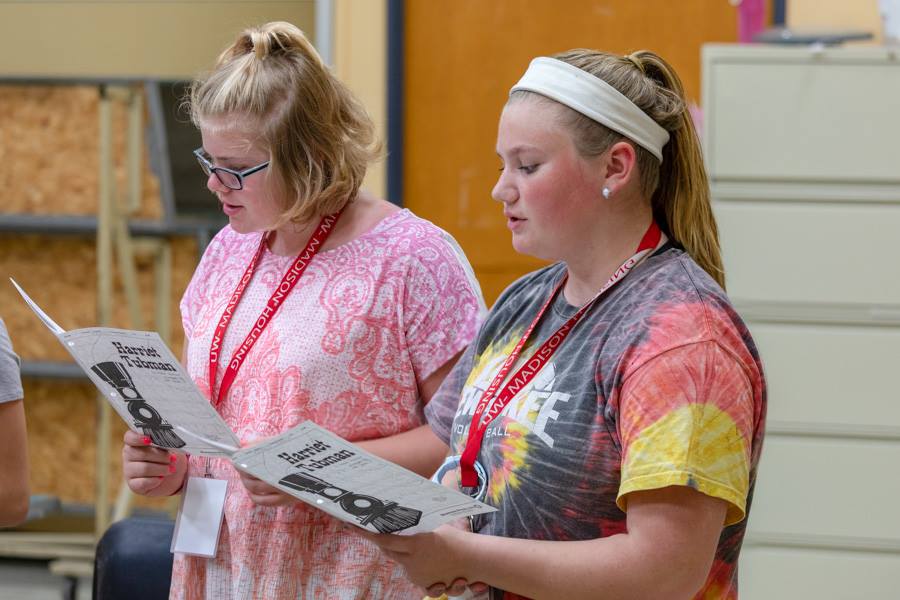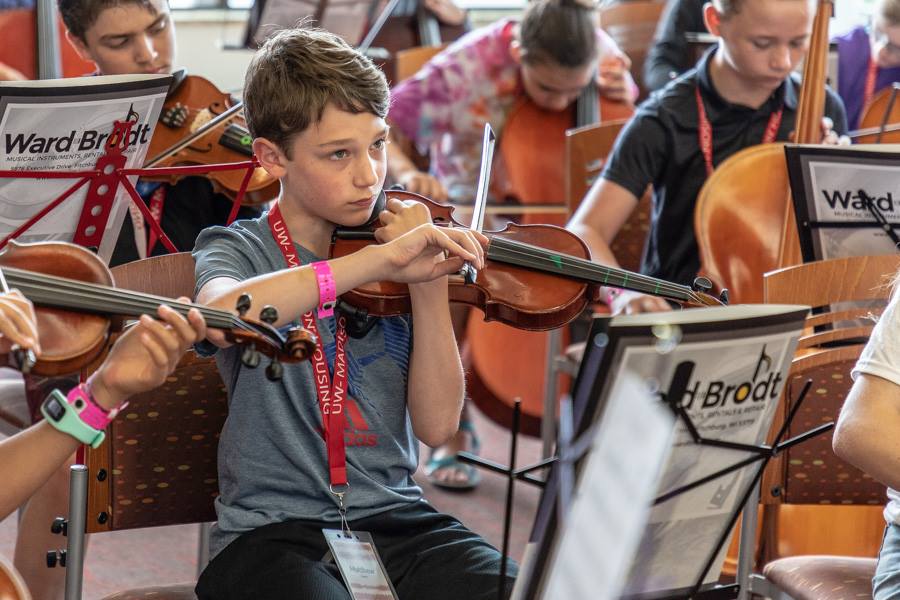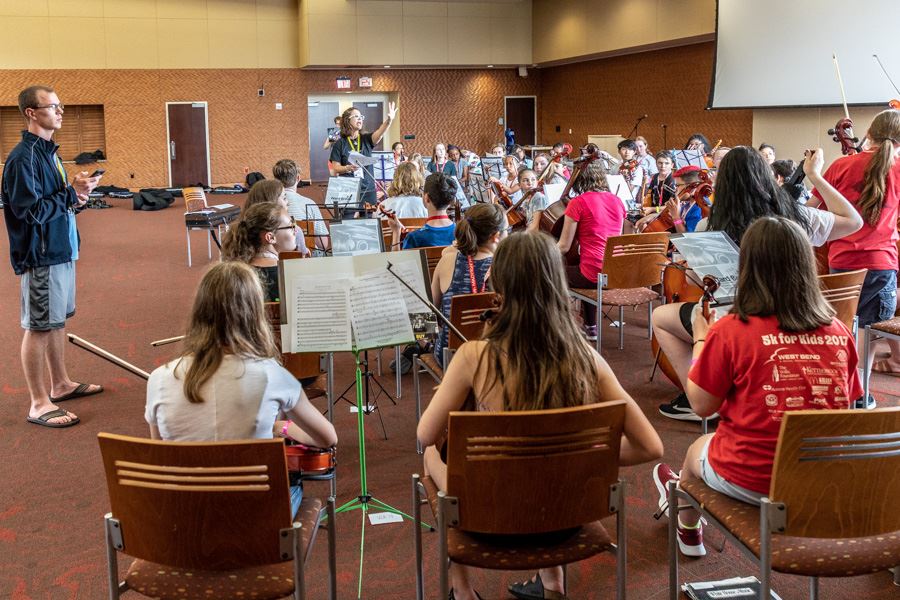 In the halls of different buildings around campus, music can be heard echoing and crescendoing in what sounds like a professional performance. When the music stops, however, a symphony of laughter from teens and preteens can be heard ringing throughout the rooms, too.
The music comes from a mix of nearly 400 junior high school students who are participating in the UW–Madison Summer Music Clinic, a week-long band, choir and orchestra camp. Led by professional music educators, the program includes a jam-packed schedule filled with classes, rehearsals and recreational activities, as well as electives ranging from musical theatre to theory.
But the week goes beyond just making music, SMC conductors Margaret Jenks and Randal Swiggum say.
In fact, SMC encouraged the faculty to incorporate a theme around which to center the students' learning over the week, a key component that Swiggum says sets the program apart from other music camps. New to the program this year, the students and staff explored a broad theme in their classes: being open to the idea of newness and the unfamiliar.
"The purpose of the arts is to challenge the way we see the world and to help us see it through someone else's eyes," Swiggum says. "What we're doing is trying to enlarge their perspective or help them see a different one. That takes all of their music learning to the next level."
Ben Auby and Ethan Staver, two rising freshmen in the SMC's orchestra, are both testament to the impacts that the camp has had on its students.
"The instructors are very promoting of opening your mind to new ideas and not being afraid of what's out there," Auby says. "It's on a different level, but it's a good challenge to be able to learn and improve."
The two say camp is "exciting" because they get to meet people who share the same passions that they do, something Staver says is sometimes lacking in his junior high school's orchestra class.
"In a normal orchestra class it seems like most of the kids don't really want to be there," Staver says. "It's a nice change to have talented musicians that actually want to be there and want to work together as a really good group."
Many of the students also stay in Ogg Residence Hall throughout the camp, which Auby says offers campers "a little taste of college life."
"We're able to be on a campus, go to different buildings for our classes and be in charge of a schedule," he says. "It works on responsibility and also being able to work with people and being open to meeting new friends."
In addition to working on music skills and bonding with the counselors and fellow campers, Jenks says the week is an opportunity for students to reflect on their music and their growth as musicians.
"We're intentionally encouraging that reflective process throughout the camp, and the arts make it a really fun and easy way to reflect," she says. "It's a great door to explore new ideas."
Both Jenks and Swiggum also say the camp is a collaborative environment that has ultimately given them a sense of purpose as music educators.
"We want to make a difference and for a lot of kids, this is the week where they cement the idea that they want to stick with music in the future," Swiggum says. "When they're 40-years-old, they won't remember the music that they played here, but they may still feel the influence of this week."
Students in SMC will showcase their work during the camp's final concerts on Saturday, June 23 from 9:15 a.m. to 11:30 a.m. in Mills Concert Hall, Music Hall and Gordon Commons Symphony Room. The high school SMC will begin next week.