UW-Madison remains highly ranked in research spending despite shrinking revenue streams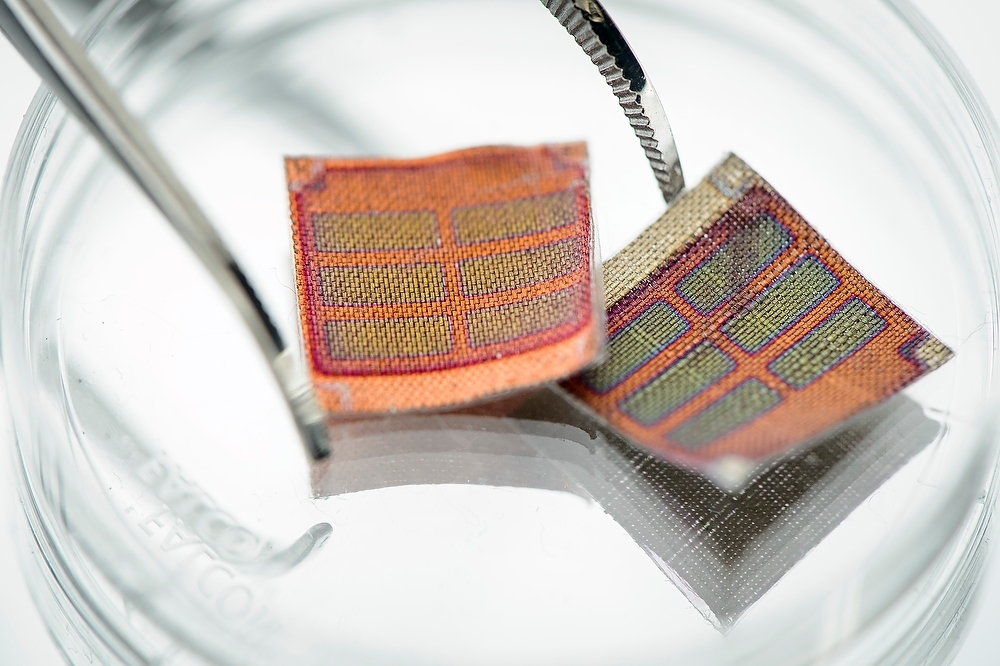 Researchers funded by the Wisconsin Alumni Research Foundation are developing new ways of producing fabric that contains energy-generating solar cells.
Photo: Jeff Miller
The University of Wisconsin–Madison held its fourth place ranking in research expenditures among U.S. universities, despite a continuing erosion of federal and state funding, according to a new survey by the National Science Foundation (NSF).
For more than 25 years, UW–Madison has consistently ranked among the top five universities for research expenditures — money secured from all sources, federal, private and state.
In 2014, UW–Madison spent slightly more than $1.1 billion on all research, down 1.3 percent from $1.12 billion the previous year, according to NSF's Higher Education Research and Development (HERD) Survey.
Three of the top five research universities saw a decline in funding. Johns Hopkins University, a longtime classified defense research powerhouse, remained at the top of the list by a wide margin and increased its research spending by 3.4 percent to $2.24 billion. After Johns Hopkins, UW–Madison follows the University of Michigan and the University of Washington in the rankings.
The ranking reflects the UW–Madison's status as a top-tier research university and its ability to attract some of the best and brightest minds — whether students, faculty or staff — from around the country and the world.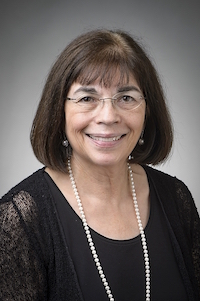 Marsha Mailick, vice chancellor for research and graduate education at UW–Madison.
Photo: Bryce Richter
"Despite the shrinking revenue streams from federal and state sources, UW–Madison remains extremely competitive and that is a reflection of our dedicated faculty, staff and student researchers," says Vice Chancellor for Research and Graduate Education Marsha Mailick.
"Our position as the research university with the fourth highest research expenditures in the country is a point of pride that keeps us attractive to eager researchers out there looking for the right university to advance their important ideas," she says.
UW-Madison receives about half of its $1.1 billion in research funding from federal grants, mostly from the U.S. Department of Health and Human Services. In addition to federal funding from other agencies, the bulk of the remaining funds comes from the Wisconsin Alumni Research Foundation, the university and donor support through the UW Foundation.
The university devotes more than half of its research dollars to the life sciences, including medical research, followed by engineering, physical sciences, social sciences, environmental sciences, and math and computer sciences.
The university's research enterprise is a powerful economic engine as well as a knowledge and innovation creator. The benefits are felt throughout the state with such examples as:
Mailick says the report should assure others of the school's intense commitment to research and its application to improve the lives of Wisconsin residents and increase human knowledge.
Overall federal support for R&D across the country dropped to $37.9 billion from $39.4 billion and is just about at 2010 levels. That mirrors UW–Madison's federal financial support, which, at $548 million, is at its lowest level since that year.
The survey results aren't surprising and had been predicted in years past to reflect reductions in federal research dollars, the effects of sequestration, one-time funds distributed through the American Recovery and Reinvestment Act of 2009, and the increasingly competitive environment for grants.
The business world recognizes UW–Madison's role as an economic catalyst.
"The importance of UW–Madison research and development rests not only in the size of the research dollars that come into campus, but the diversity of the fields involved," says Tom Still, president of the Wisconsin Technology Council, a nonprofit, bipartisan group of business leaders that advises the governor and state legislature on science and technology issues.
"We see the results in biotechnology and medical devices, agriculture, engineering, manufacturing, software and many other disciplines that apply no matter where you're at in Wisconsin," Still says.
"It's truly hard to think of a sector that isn't touched by R&D on campus. We recognize how very fortunate we are to have an institution the size and scope of UW–Madison," he says.
NSF surveyed 895 public and private institutions.
—Tim McGlone