UW–Madison ranked No. 1 for Peace Corps for second year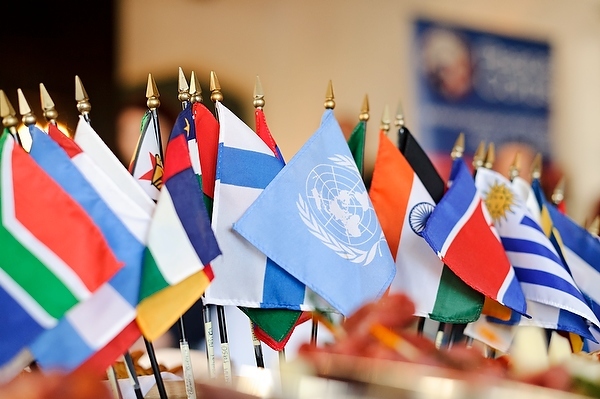 The University of Wisconsin–Madison has once again been ranked first among large schools on the Peace Corps 2018 Top Volunteer-Producing Colleges and Universities list. There are 85 Badgers currently volunteering worldwide.
This is the fourth year that UW–Madison has ranked among the top five large universities and colleges, and the second year the university has claimed the top spot.
"The University of Wisconsin–Madison continues to have a strong and important partnership with the Peace Corps," says Chancellor Rebecca Blank. "For our school to be No. 1 for the second year in a row speaks to this tradition and the commitment of our students to serving others. The Peace Corps offers an experience that will benefit them both personally and professionally."
UW–Madison is the No. 2 all-time producer of Peace Corps volunteers. Since the Peace Corps' founding in 1961, 3,279 alumni from UW–Madison have traveled to serve communities around the globe. More than 6,300 Wisconsinites have served as Peace Corps volunteers. In 2017, the city of Madison ranked No. 8 among metropolitan areas with the highest number of Peace Corps volunteers.
Peace Corps allows volunteers to engage and serve other cultures, while also gaining professional skills and language and cultural competencies. Returned volunteers begin careers across numerous sectors seeking international experience, such as government, nonprofit, corporate entities.
"We are all pleased to see that Badgers continue to make contributions to communities and cultures throughout the world through the Peace Corps," says Guido Podestá, vice provost and dean of UW–Madison's International Division. "Volunteers make a profound impact through their work around the world and forge lasting relationships that have the potential to benefit their own communities and the nation. The experiences are truly transformational for all involved."
Additionally, Podesta noted that the Peace Corps program incentivizes constructive international relations and fosters appreciation for the accomplishments of other communities and nations.
The rankings announcement comes in advance of Peace Corps Week, which commemorates President John F. Kennedy's establishment of Peace Corps on March 1, 1961. The week will be celebrated at UW–Madison from February 26–March 3. A variety of special events are planned for the week, including a film screening, advising and writing workshops, and an open house with refreshments to celebrate the Peace Corps' 57th year. The week will conclude with the annual Freeze for Food 5k and 10k at Vilas Park. Information on Peace Corps at UW­–Madison and events planned for Peace Corps Week can be found at peacecorps.wisc.edu.
About the Peace Corps: The Peace Corps sends Americans with a passion for service abroad on behalf of the United States to work with communities and create lasting change. Volunteers develop sustainable solutions to address challenges in education, health, economic development, agriculture, environment and youth development. Through their Peace Corps experience, volunteers gain a unique cultural understanding and a life-long commitment to service that positions them to succeed in today's global economy. Since the founding of Peace Corps, more than 230,000 Americans of all ages have served in 141 countries worldwide. For more information, visit peacecorps.gov.