UW-Madison launches fifth MOOC of 2015, focused on forests and humans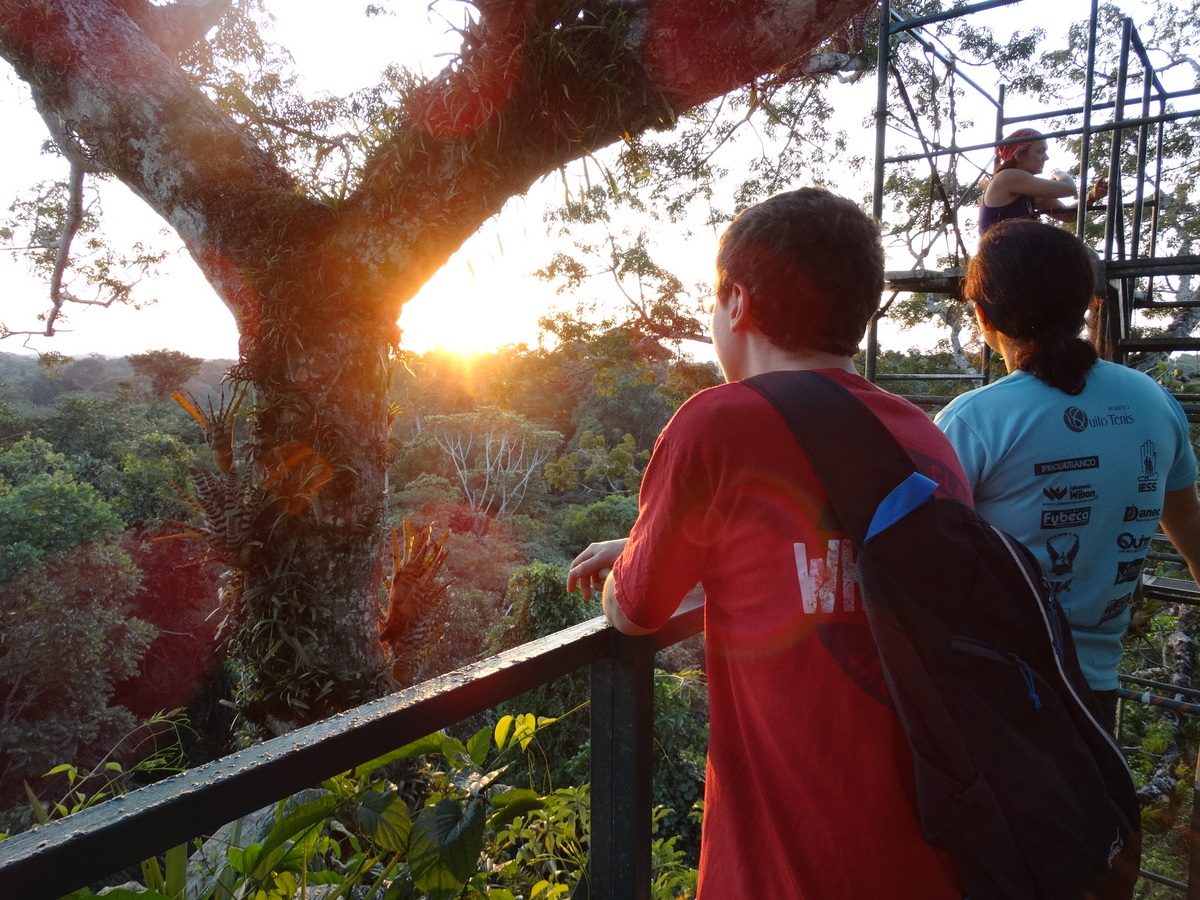 Catherine Woodward's students overlook the Amazon forest canopy and watch the sunset. Woodward will be teaching a Massive Open Online Course called "Forests and Humans: From the Midwest to Madagascar."
Photo: Nick Hill
A Midwestern autumn is a colorful one and a visual reminder that there is something special about the trees and forests of Wisconsin — from September to November they stand out in bright hues of red, orange and gold.
If you aren't in Wisconsin to see the colors change, don't fear. Beginning Sept. 30 through Oct. 28, UW–Madison will launch its second-to-last Massive Open Online Course of the year, "Forests and Humans: From the Midwest to Madagascar." This MOOC will officially run for four weeks and will focus on an exploration of forest ecosystems from the Midwest to Ecuador and Madagascar. Participants will learn about the ecology, geography and economic significance of the world's forests, and how humans interact with these environments on a daily basis. The course will remain open, though unmoderated, through December 2015 as a free educational resource.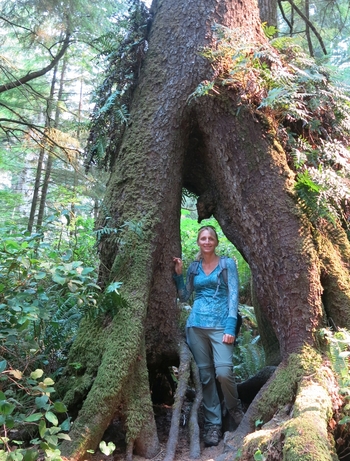 MOOC Instructor Catherine Woodward pictured at the base of a Western Hemlock tree in Oregon.
Photo courtesy of Catherine Woodward
MOOCs are free, noncredit learning experiences that allow people from around the globe to participate — less like a university course and more like a media-rich, "go at your own pace" learning experience. Participants sign up online and watch educational videos, participate in discussion forums, read articles, and often take quizzes or complete educational activities.
The MOOC will be taught by Catherine Woodward, a faculty associate with the Nelson Institute for Environmental Studies and the Department of Botany. Woodward, a tropical ecologist by training, works in Ecuador with the Ceiba Foundation to connect forest conservation strategies with local livelihoods. Her research centers on the effects of forest fragmentation on water and wildlife, and she teaches field courses in terrestrial and marine biology, conservation and global health.
"Forests are indispensable to human welfare, yet we are becoming increasingly distanced from them in our daily lives," says Woodward. "My aim in this MOOC is to reconnect people with forests, and with other people all over the world who care about forests and how to protect and sustainably manage them.
A face-to-face event is also being offered in collaboration with UW–Madison MOOCs and in celebration of the Aldo Leopold Nature Center's (ALNC) Forestry Month.
On Wednesday Sept. 23, from 6-7 p.m., fans of Wisconsin forests are invited to attend a "Forests and Humans" public lecture by Woodward and a tree identification walk through on the ALNC grounds.
Register for the lecture
Not required but space is limited
Register for the MOOC
Anyone can register regardless of prior experience