UW-Madison dean helps with study on young adults' financial well being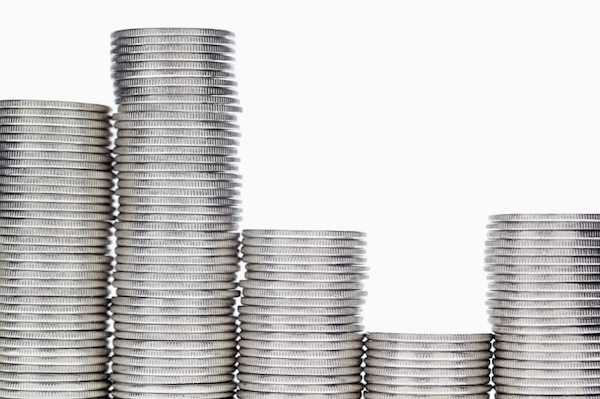 The study found that 50 percent of the more than 1,000 participants continue to rely on their family for financial support after finishing school — including nearly half (49 percent) of those who are employed full time.
The majority of young adults are struggling to achieve financial security in their transition from college to adulthood, according to the latest report from a longitudinal study.
Soyeon Shim, Dean of the School of Human Ecology at the University of Wisconsin–Madison, served as the original principal investigator for Arizona Pathways to Life Success for University Students (APLUS), an investigation now in its sixth year at the University of Arizona that follows young adults from their college years to the workforce.
Shim came to UW–Madison two years ago and had previously been a University of Arizona faculty member since 1990. Her academic expertise is in consumer decision-making, behavioral and consumer psychology, consumer financial behavior and global retailing and management.
Soyeon Shim
The landmark study examines financial attitudes and behaviors — and the forces that drive them — in youth ages 18 to 25. The University of Arizona launched APLUS in the spring of 2008, collecting information from more than 2,000 students whom researchers have followed and surveyed over the past several years.
"We designed APLUS to study how financial attitudes and behaviors are affected by changing social and economic conditions," Shim says. "But the force of the 2008 financial earthquake disrupted the financial lives of these young adults in ways that no one could have foreseen."
New findings from Wave 3.0 of APLUS, co-funded by the National Endowment for Financial Education (NEFE) and the Citi Foundation, show that 50 percent of the more than 1,000 participants continue to rely on their family for financial support after finishing school — including nearly half (49 percent) of those who are employed full time. Researchers note that it's this financial instability that is interfering with young adults' ability to achieve financial goals such as paying off student debt, making major purchases, buying a home and saving.
Total outstanding student loan debt in America has surpassed the $1 trillion mark — outpacing credit card debt and auto loan debt. And although those who have secured full-time work rate their financial life satisfaction higher compared to other study participants, debt among young adults remains a crushing obstacle.
The APLUS study finds 17 percent of participants employed full time and 19 percent of part-time employed rate their financial well-being lower. But the dissatisfaction with the quality of financial life climbs to 31 percent for those who are unemployed. Also, debt is associated with 4 percent, 8 percent and 10 percent lower overall life satisfaction among those same groups respectively.
Reinforced through the new APLUS report is that financial education is a lifelong process. As personal and external circumstances change, individuals and families must continually adapt their financial knowledge, skills and behaviors to maintain high levels of capability.
As noted in previous APLUS findings, parents hold the greatest influence over their children when it comes to developing positive financial attitudes and behaviors — 1.5 times more than continuing financial education and more than twice the influence of their children's friends. Yet with 80 percent of APLUS 3.0 participants now in committed relationships, parents have taken a back seat to romantic partners in terms of influencing financial behaviors. Additionally, financial professionals are gaining momentum with influence. Young adults report they now are just as likely to seek financial advice from professionals as from their parents.
The Pathways team has essentially found that those who view money as a mechanism for self-fulfillment rather than the end goal are happier. While the result sounds basic, Shim believes it's a difficult concept to convey to young adults.
She's working on ways to better educate them about the holistic benefits of financial planning, including through a series of "Financial Life Skills" courses for use on the UW–Madison campus and other UW System campuses. Shim is also speaking to various groups including Wisconsin teachers, community leaders such as Rotary Club and also Wisconsin college and university financial aid office personnel.
"The message we're telling the kids is [money management] is for the future," Shim says. "It has to be more about experience, not just facts. It has to be relevant to them and has to be about now, not just about the future. It's not just about money, but it's about life.
"[Pathways is] changing the conversation about financial parenting and education from facts to the why. And I'm excited about that part."