UW-Madison again scores high in world university rankings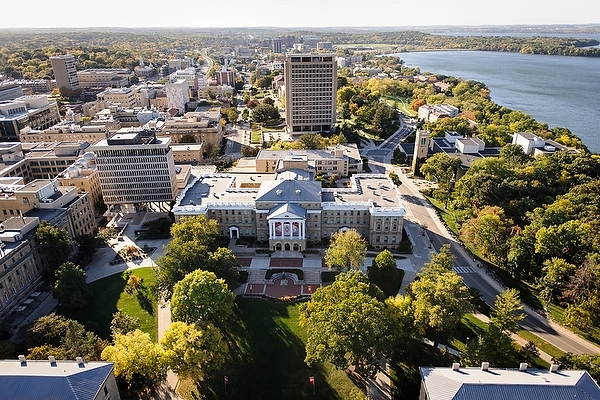 Bascom Hall, Bascom Hill and the central University of Wisconsin–Madison campus. In the background at right is Lake Mendota. The photograph was made from a helicopter looking west.
Photo: Jeff Miller
For the second year in a row, the University of Wisconsin–Madison has been ranked 25th worldwide and 18th nationally by the Center for World University Rankings.
UW-Madison placed by category: publications, 21st; citations, 22nd; influence, 24th; broad impact, 27th; patents, 27th; alumni employment, 29th; quality of education, 29th; and quality of faculty, 34th.
CWUR publishes the only global university ranking that measures the quality of education and training of students, the prestige of faculty members and the quality of their research without relying on surveys and university data submissions. For the complete list, visit cwur.org.