UniverCity Year builds partnerships, 'mutual trust' across Wisconsin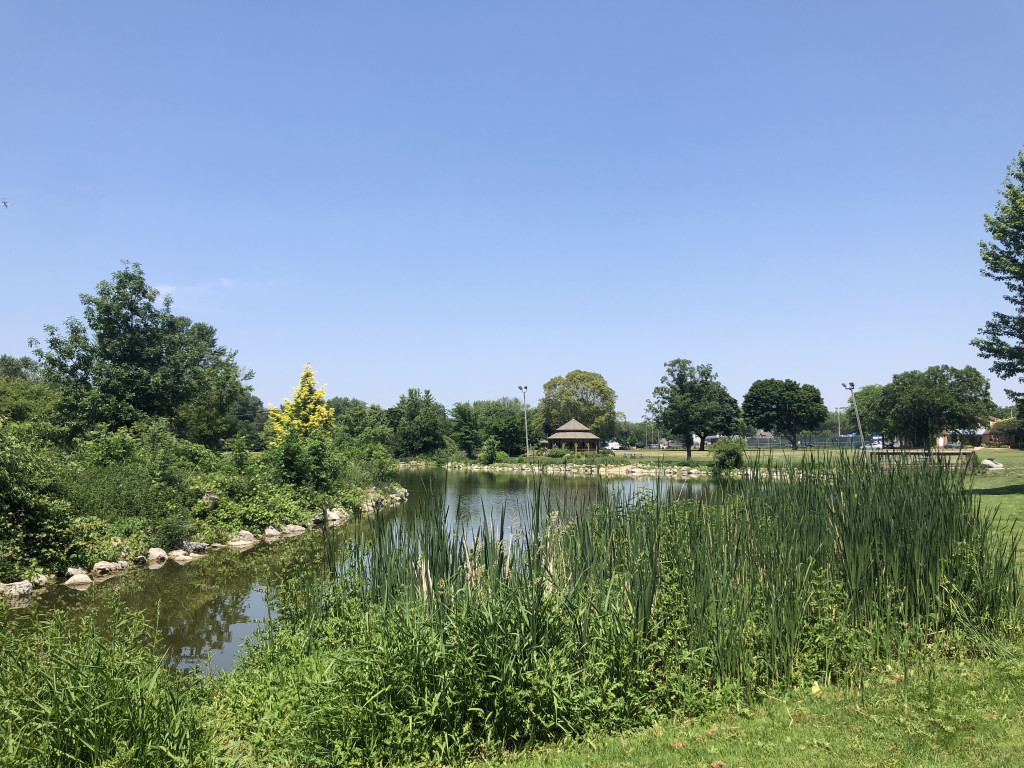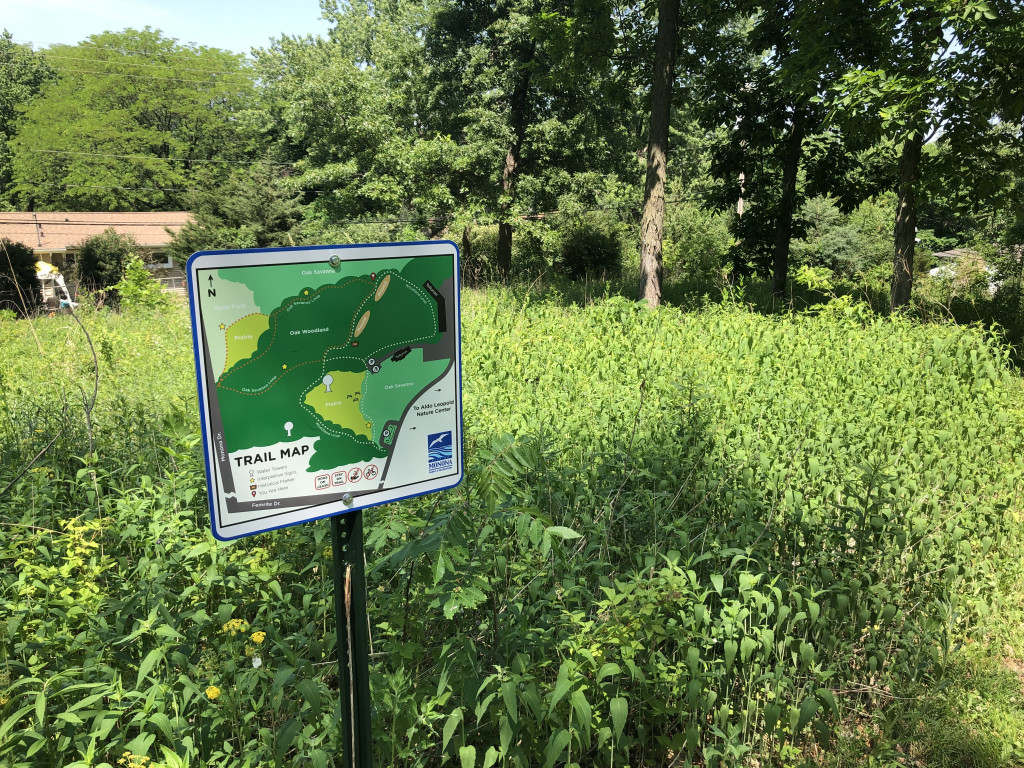 Editor's note: When it comes to helping Wisconsin residents and the state's economy, you Can't Stop a Badger. See how UW–Madison offers service to the state, and builds long-lasting community connections. Follow along using #CantStopABadger on social media. Your support can help us continue this work.
---
Six years after the inaugural partnership between UniverCity Year (UCY) and the city of Monona ended, the work of University of Wisconsin–Madison students can be found across the city.
From a re-energized revolving loan fund, sidewalk infrastructure, and an adopt-a-storm-drain program to new policies for managing turf, an email newsletter, an ad hoc bike pedestrian safety committee, and park signage that honors the Ho-Chunk Nation of Wisconsin, these elements of city life are connected to UCY.
"There's absolutely fingerprints of the students' work in a number of different areas in the Monona community," said former Monona administrator Bryan Gadow '04, MPA'05.
Gadow is now the administrator in the city of Middleton. Due to the success in Monona, he advocated bringing the program to Green County while working in New Glarus.
"I really saw in watching what was happening in Monona that the UCY program has been very intentional about making the experiences real for students and worthwhile for community partners," Gadow said.
UCY is a three-year partnership program that connects Wisconsin local governments with UW–Madison resources – like students, faculty, courses, and research – to move forward community-identified goals.
"Monona was our first partner who helped us hone our process for aligning university resources with city issues," UniverCity Alliance Managing Director Gavin Luter said.
Through UCY, communities and local governments receive actionable recommendations. Faculty and students benefit from the relationship by learning about what local issues look like on the ground and how communities find new ways to tackle challenges. Luter describes this as the "Wisconsin Idea 2.0."
"We know local governments crave thought partners, and universities can be a natural fit, but UW can sometimes be tough to access as such a large university. UniverCity Alliance is trying to organize UW to be more accessible and responsive to these communities across Wisconsin," Luter said. "We make the Wisconsin Idea come to life and make it a two-way street."
Monona Mayor Mary O'Connor, who was an alder on the City Council when the partnership with Monona began, said UCY is the "embodiment of the Wisconsin Idea." The connection to the university allowed the city to explore ideas outside of the daily limitations of local government.
"It's a program that really allows communities to think outside the box, to plan for the future, to gather information, and help make their communities better. It's a great opportunity that brings in fresh thinking and new ideas."
"It's a win for everybody," O'Connor said.
'Opening the gateway to the university'
UCY is the hallmark program of UniverCity Alliance (UCA), a network of interdisciplinary scholars that was formed after UW–Madison's Livable Cities Symposium took place in 2015. COWS, the Nelson Institute for Environmental Studies, and the Global Health Institute hosted the well-attended meeting.
Paul Robbins, dean of the Nelson Institute, recalled the packed room as an "embodied, visceral experience."
The symposium created momentum and, ultimately, led to the creation of UCA and its advisory board, which is currently co-chaired by Joel Rogers, director of COWS and professor of law, public affairs, and sociology; Lori DiPrete Brown of the School of Human Ecology's Department of Civil Society and Community Studies, and Robbins.
"UCA is opening the gateway to the university," Rogers said. "UCA is really about making sure the campus considers urbanization worthy of study and research, teaching, and service."
DiPrete Brown emphasized that UCY builds on the excellent history of service-learning, extension, and outreach education at UW–Madison. She also believes that UCY is a much-needed new program that offers "a unique trifecta of real world projects, engagement with local governments, and a focus on the triple bottom line of sustainability, equity, and economic prosperity for Wisconsin."
UCA aims to be the front door for Wisconsin local governments to access the university, and it directly accomplishes this goal through UCY. Today, in addition to managing UCY, UCA leads special initiatives like the Wisconsin Heat Health Network, engages the city of Madison on specific projects like addressing health and safety goals, and supports faculty members' research priorities.
'Mindful interaction with communities'
During UCY's three-year program, local government partners first identify meaningful issues that could benefit from UW–Madison expertise. Staff match projects with courses, independent research, and internships at UW–Madison and other partner institutions. Then, students research those issues and questions and deliver implementable recommendations to local governments.
UCY follows the EPIC Model, which brings together academic resources to tackle the biggest challenges in local communities. EPIC, which stands for Educational Partnerships for Innovation in Communities, is a national network of more than 30 educational institutions partnering with cities throughout the United States and world.
"The EPIC model is a natural way to scale up mindful interactions with communities," said Rogers, who is also the chair of the board of directors for Educational Partnerships for Innovation in Communities-Network, an independent nonprofit organization.
Jason Vargo, now a senior researcher of community development at the Federal Reserve Bank of San Francisco, met with developers of this model and ultimately recommended it as a path forward for UW–Madison. A researcher on climate change and urban environment at the time, Vargo received encouragement from his mentor, Professor Jonathan Patz, who loaned support to UCA while the inaugural director of the Global Health Institute.
Vargo oversaw the launch of the pilot partnership with Monona after DiPrete Brown introduced him to Bob Miller, the city's former mayor, at a Rotary meeting. Vargo met with city staff multiple times, discussed funding, and presented to the board.
This process illustrated what UCY takes to heart: building relationships and fostering trust.
"After going through the whole process and thinking more about what leads to meaningful and lasting sustainability in a place, I think the relationships are much more important," Vargo said. "The relationship with Monona probably existed in some ways, but it was very different and much stronger after a year of working together and after both sides being vulnerable."
A 'jumpstart' for communities
Since the Monona partnership, UniverCity Year has partnered with 29 local governments and communities across Wisconsin. Its most recent cohort welcomed nine communities – a record for the program.
"Communities are hungry to get fresh ideas and a jumpstart on project ideas," Luter said. "UW–Madison is a unique partner for these communities because we hopefully are perceived to be a neutral third party whose only interest is to help the communities improve."
UCY has engaged over 100 UW–Madison faculty, instructional staff, and researchers.
"The UniverCity Year program creates partnerships between the UW–Madison and Wisconsin communities in a way that epitomizes the Wisconsin Idea," School of Journalism and Mass Communication Evjue Centennial Professor Doug McLeod said. "They help us to bring UW knowledge and skills to Wisconsin communities, which in turn provide real world learning laboratories."
Over 2,400 students have worked with 142 community project leads and completed 325 projects that are achieving tangible results.
In Columbia County, the village of Rio is pursuing offering an EMS class in the local high school to address recruitment following a recommendation from Master of Public Health (MPH) students. The Green County Human Services Department and Green County Public Health Department now serve residents with two new positions: a substance recovery and mental health wellness navigator position and a public health educator.
"When you're working in the field, you really have to focus on the stuff that's happening right here in front of your face," Green County Human Services Department AODA Supervisor Bob Gibson said. "This is one of the things that is an overall benefit of UniverCity: It gives us an opportunity to get ahead of the curve and not always be reactionary."
Madison adopted health and safety goals, strategies, and actions following a student intern's work. The city of Wisconsin Rapids created a digital public art inventory, a framework for the city to support public art, and the South Wood County Cultural Coalition following its partnership with UCY.
"The UniverCity work helped us to better identify goals and next steps," Carrie Edmondson, associate planner for Wisconsin Rapids, said. "It has been great to be a part of continuing the momentum."
Dane County's village of Waunakee built a respectful relationship with the Ho-Chunk Nation of Wisconsin through a partnership with UCY, adopted a land acknowledgment statement, installed Ho-Chunk Nation emblems on welcome signs, and raised the Ho-Chunk Nation flag. This relationship built off of the work in Monona to partner with the Ho-Chunk Nation.
"There's a true benefit to our tribe and our culture and our heritage and our connection to the Madison area," Tribal Historic Preservation Officer Bill Quackenbush said during the Native Nations Cultural Responsiveness Training hosted by the Nelson Institute. "In the village of Waunakee, there were so many good things that came from that after the city of Monona."
Through UCY, students have the opportunity to visit communities across Wisconsin, like New London in Outagamie County, Amery in Polk County, and a Deerfield farm in Dane County, and gain experiences that translate directly to their future jobs and careers.
"UniverCity Alliance is awesome because it helps us apply our skills in a real-world setting and helps us feel like our schoolwork is making an impact in Wisconsin," UW–Madison alumna Hope Karnopp '23 said.
Fostering 'mutual trust'
As UCY continues to grow, the cumulative impact of the program will expand across the state. Zach Vruwink, the chief operating officer of the League of Wisconsin Municipalities, said UCY is poised to meet the evolving needs of Wisconsin local governments.
"The real ripe opportunity is to explore collaboration, consolidation, reimagining different ways of service delivery, particularly as things like AI and other emerging technologies occur," Vruwink said. "There is an opportunity to reimagine the way local government performs services and meets growing needs of a community."
As the former mayor of Wisconsin Rapids, Vruwink was a part of the city's partnership with UCY. The ability to work with a willing partner and engage in an exchange of academic resources was beneficial.
"Students in the partnership offered a once-removed opportunity to provide clarity or an extra set of eyes to things," Vruwink said. "That was really encouraging to us but also inspiring in the sense that we had another resource that we didn't have on our own."
As UCY looks ahead, Robbins hopes to broaden the program's constituency by including more tribal partners and local governments and by engaging more campuses throughout the UW System. For Robbins, the real cumulative impact is about trust building.
"An individual project will have an impact, but the trust won't have gone away," Robbins said. "The community will know that it's got the university as a partner."
When DiPrete Brown thinks about the future, she believes UCA will be a factor to help more people across the state recognize the value of UW–Madison as an institution.
"I hope that UCA's effective work – making better places together – enhances UW–Madison's reputation around the state. Students at UW–Madison come from every town in Wisconsin, and the education they receive allows them to go anywhere in the world. Some might go home to an agricultural community with knowledge that will lead to long-term prosperity, and others might design and build the sustainable cities of the future," DiPrete Brown said.
"UCA is the Wisconsin Idea for local government: It can help people to see the value of education in real time and in real places, and I hope it inspires all of us to do what it takes to keep the university going."