Student to student: Old and new fun in Madison
Summer in Madison is one of the best, yet shortest seasons. There are endless activities and events to take advantage of, from iconic Madison events — such as the Farmer's Market or Concerts on the Square — to brand-new things to try this summer.
We've compiled a list of both new and classic activities to add to your bucket list before the summer sunshine ends.
Classic: Concerts on the Square
Summer Wednesdays in Madison mark one of the city's well-known traditions: COTS. Take a blanket and pack a picnic basket with some of the best Wisconsin cheeses and listen to live music right on the capitol square. Be sure to go early to claim the best space possible and enjoy the sunset.
New: Catch a Forward Madison FC match
This summer marked a new addition to Madison's sports scene: USL soccer team Forward Madison FC. There are several opportunities to watch the Flamingos play this summer (and into October) at Breese Stevens Field. Check out the schedule and come out to support Madison's newest athletic addition. 
Classic: Support the Madison Mallards
Sticking to sports, if baseball is your thing, catch a Madison Mallards game. The Mallards are more than just baseball though — check out their schedule and find a theme night that fits you. Bark in the park (bring your dog to the ballpark!), Harry Potter night and Alliant Energy STEM night are just a few of the events hosted by the team. Grab some friends, get a hotdog and relax at a ball game. The schedule is here.
New: Summer Serenades on the Memorial Union Terrace
Think COTS is a little too crowded? Wanting to see the lake while you enjoy the music? Enjoy some classical music on the Memorial Union Terrace while overlooking Lake Mendota and that amazing lakeview sunset. Hear artists like Wind Chamber Ensemble, Madison New Music Ensemble or University of Wisconsin—Madison's School of Music Opera Arias. Summer Serenades is on select Sunday nights — the schedule is here.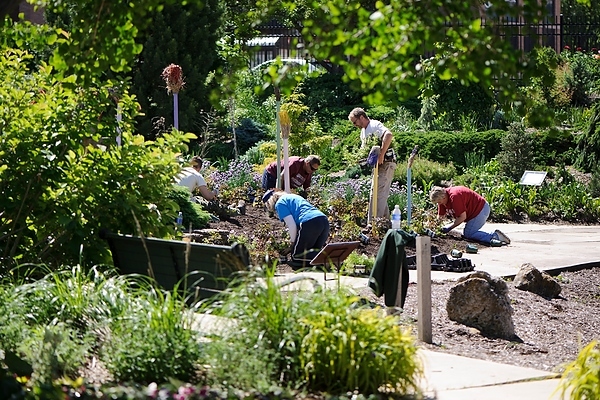 Classic: Appreciate the blooms at Allen Centennial Gardens
Before the mounds of snow cover the gardens again, be sure to take a peek at the colorful blooms in Allen Centennial Gardens. Bring your camera and take a whiff of what the gardens have to offer. Be sure to watch their event schedule too and celebrate 30 years of learning and beauty. The gardens are open every day from dawn to dusk and admission is free. 
New: Catch a concert at the Sylvee
Though the Sylvee has been open for about a year in Madison it's still a notable venue to take advantage of. All kinds of artists are brought into the Sylvee from rock, to pop to indie. Find a concert that fits your taste — or try something totally new! — and utilize this new Madison music spot.