Students use cool tools to solve local problems in summer Makerspace course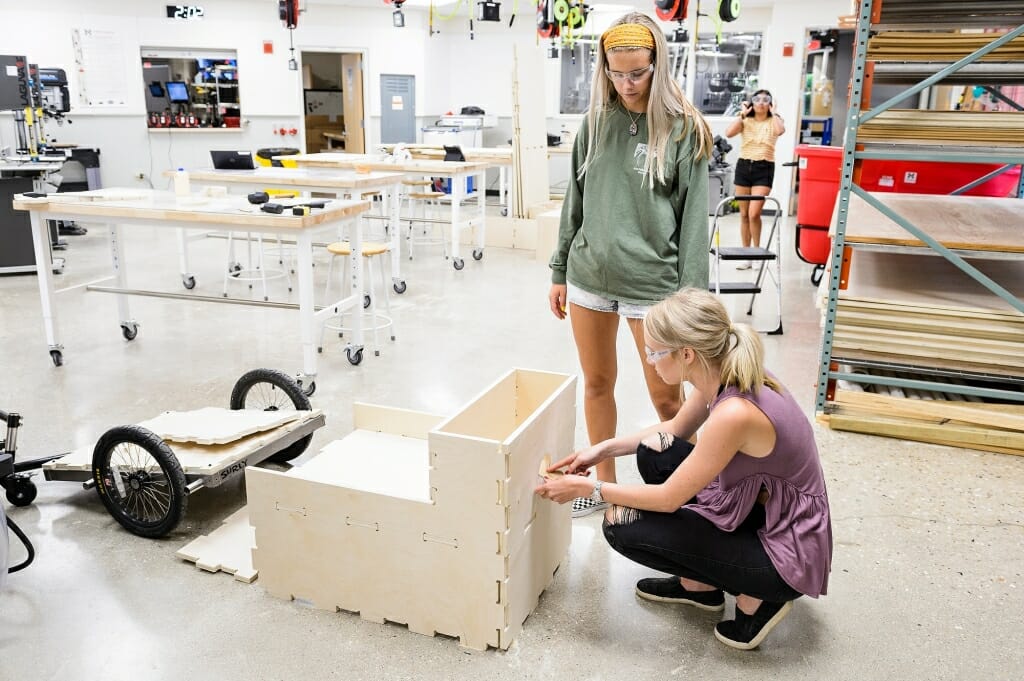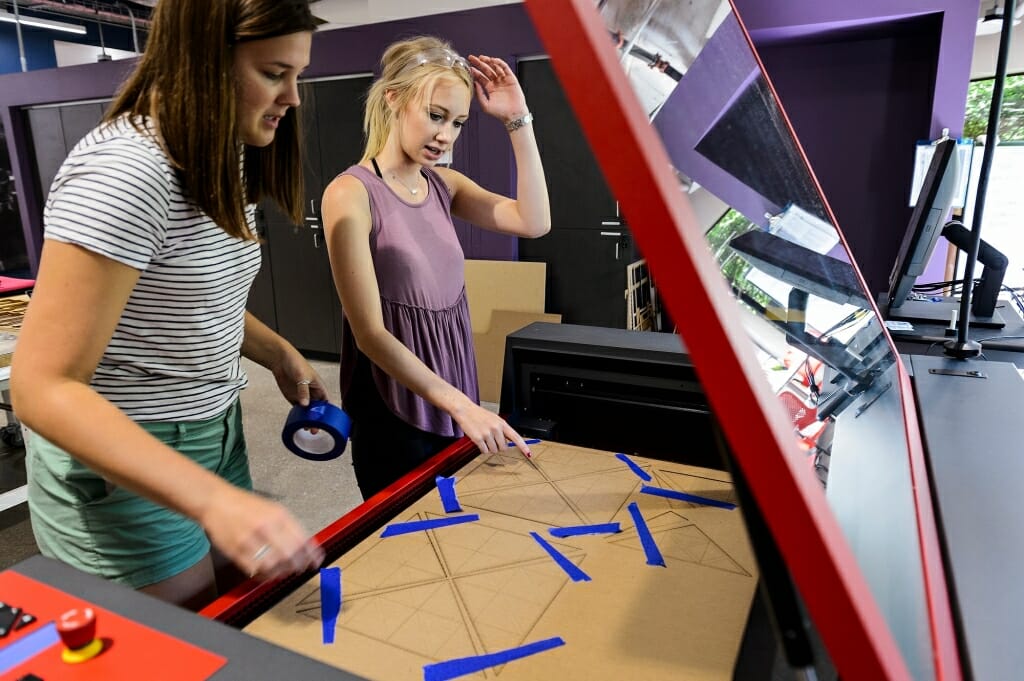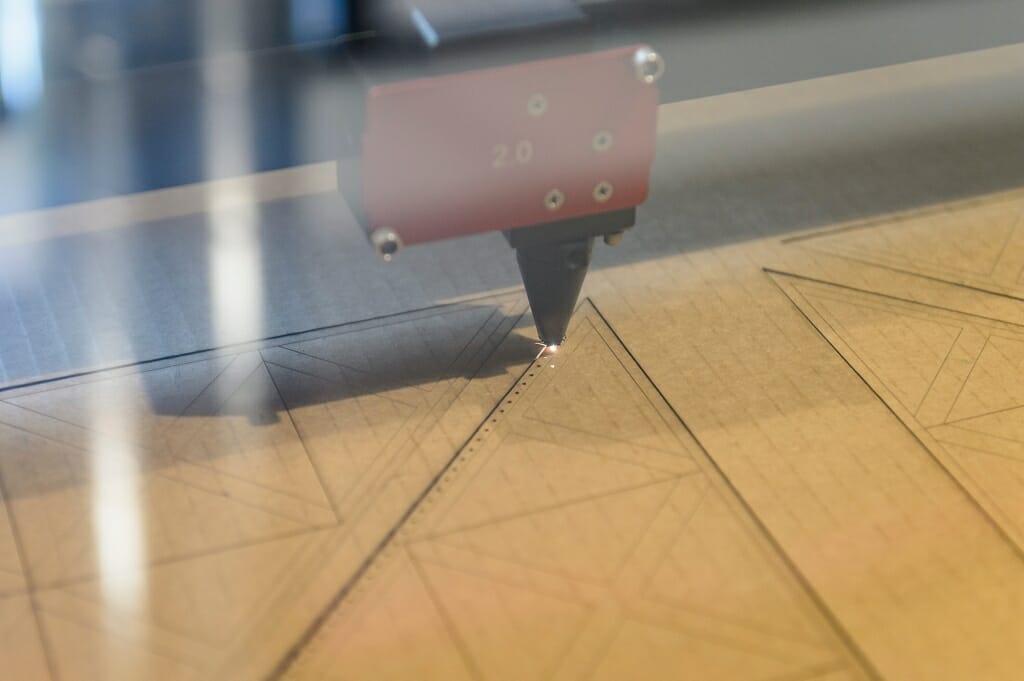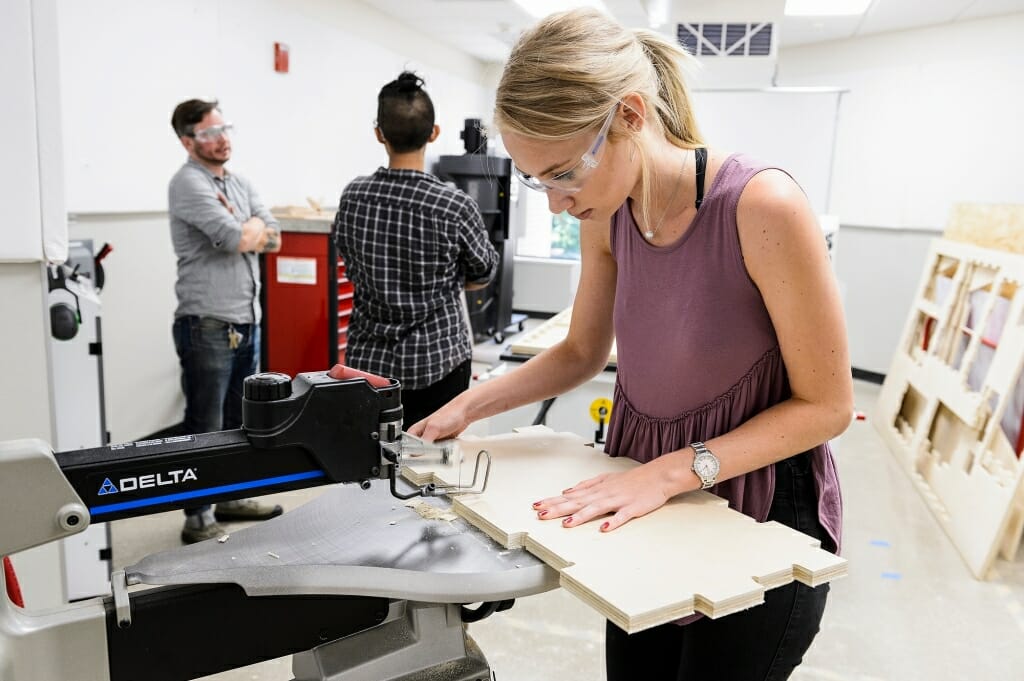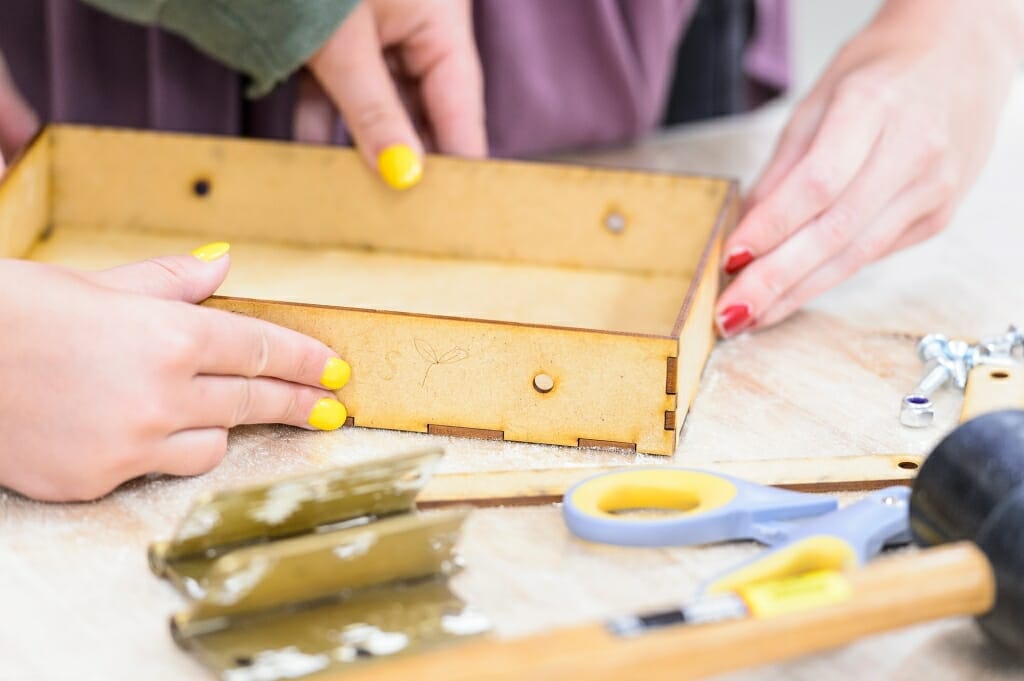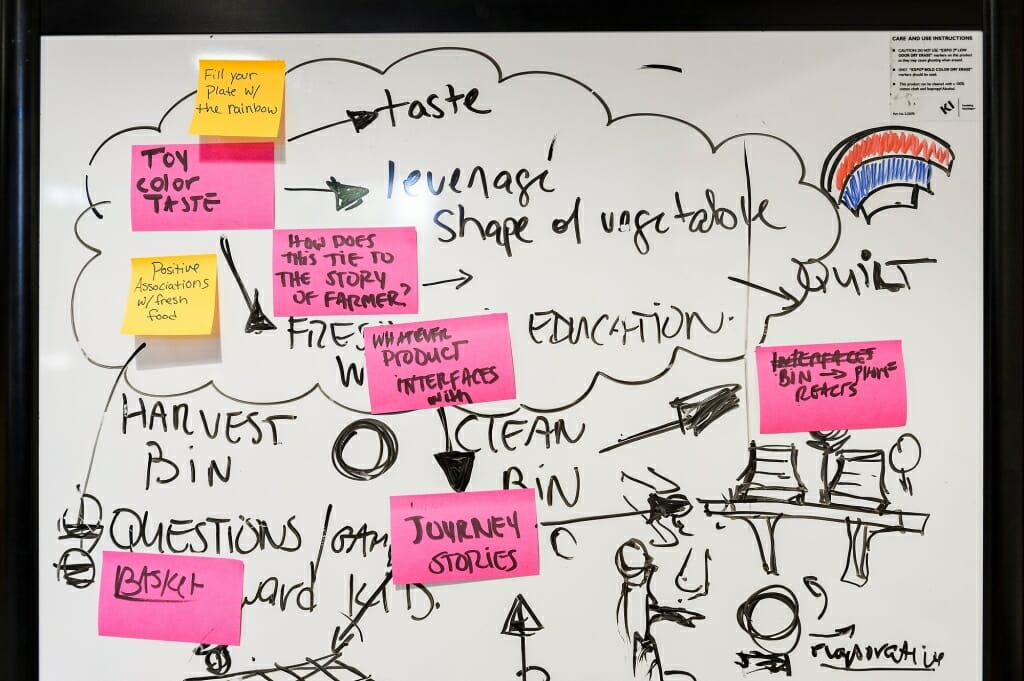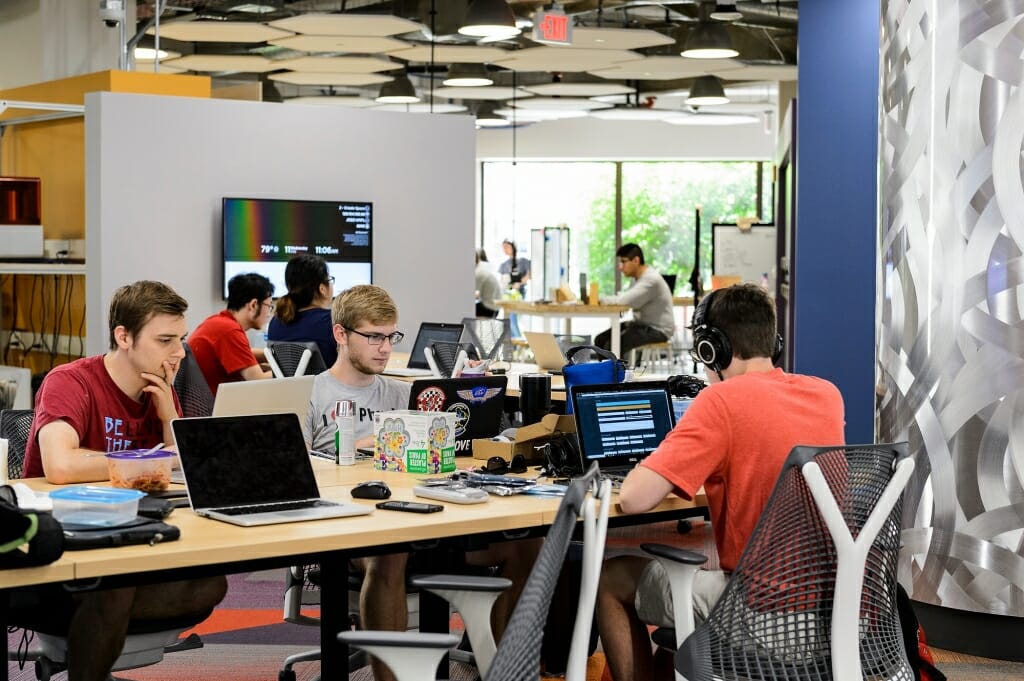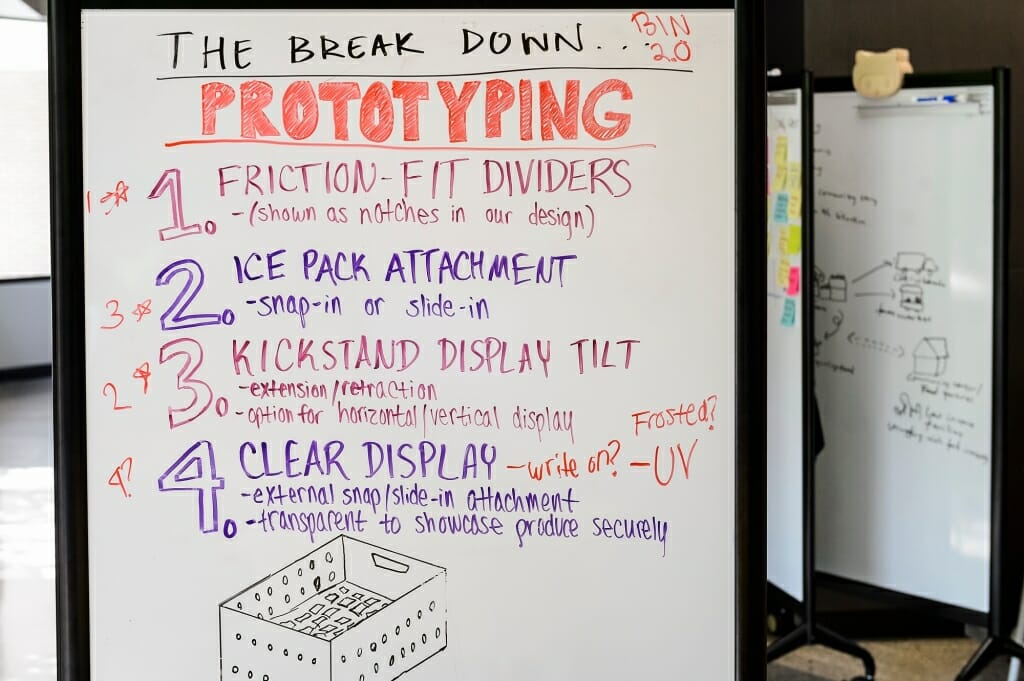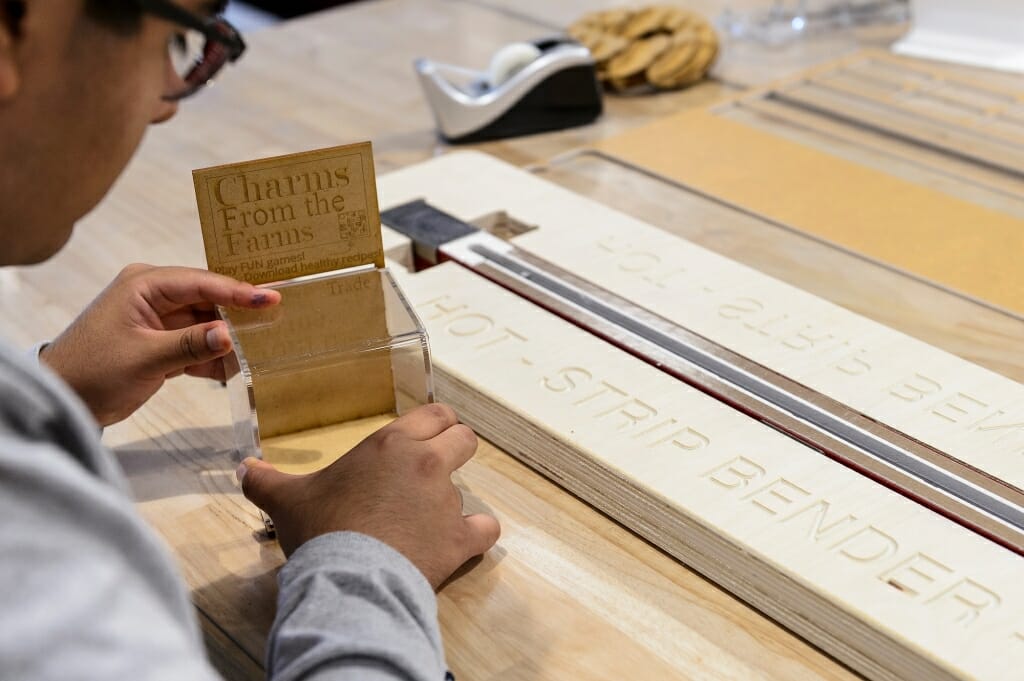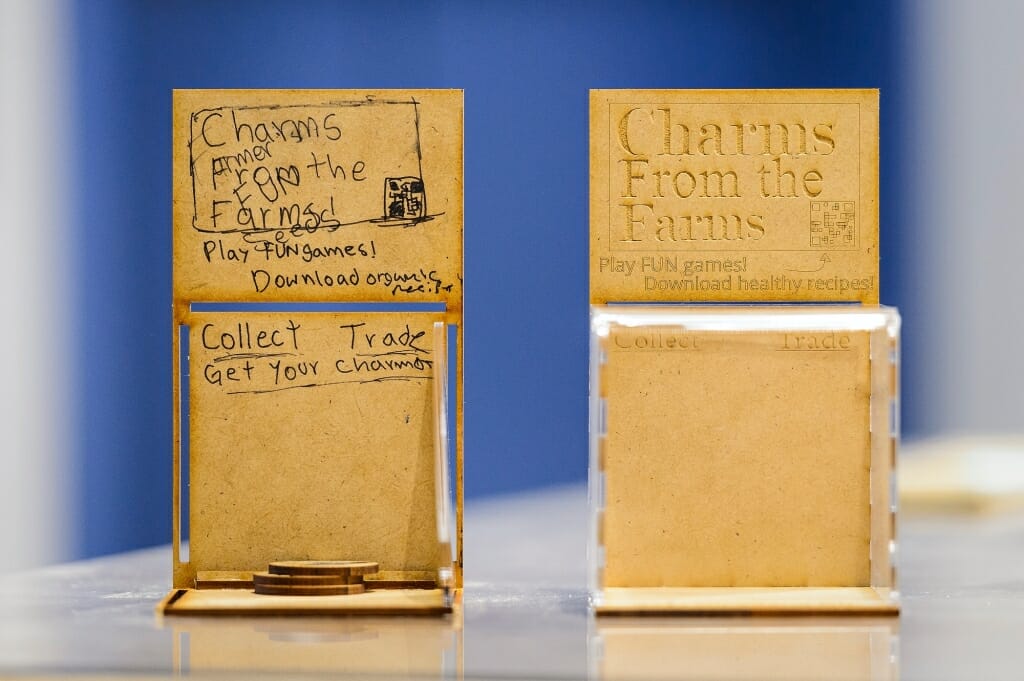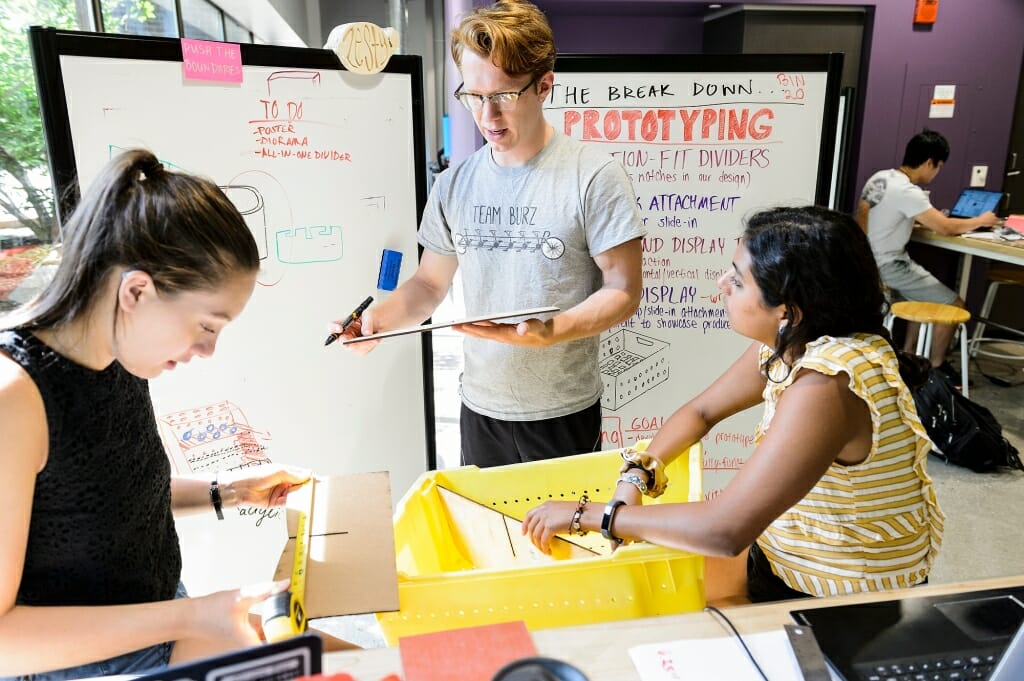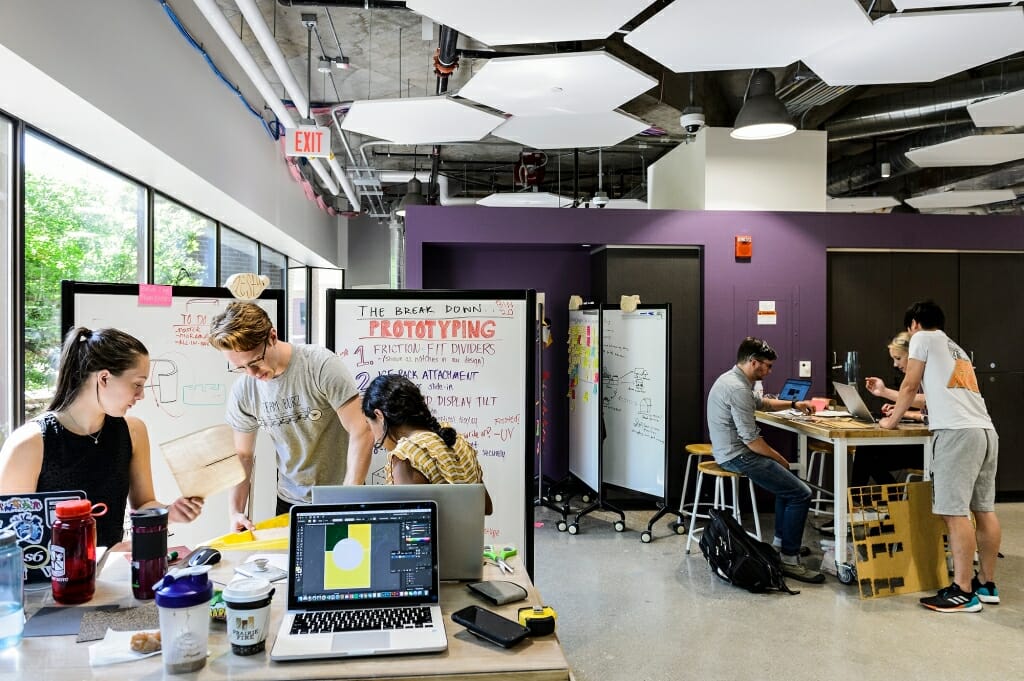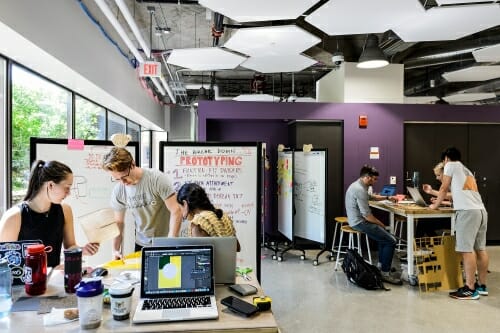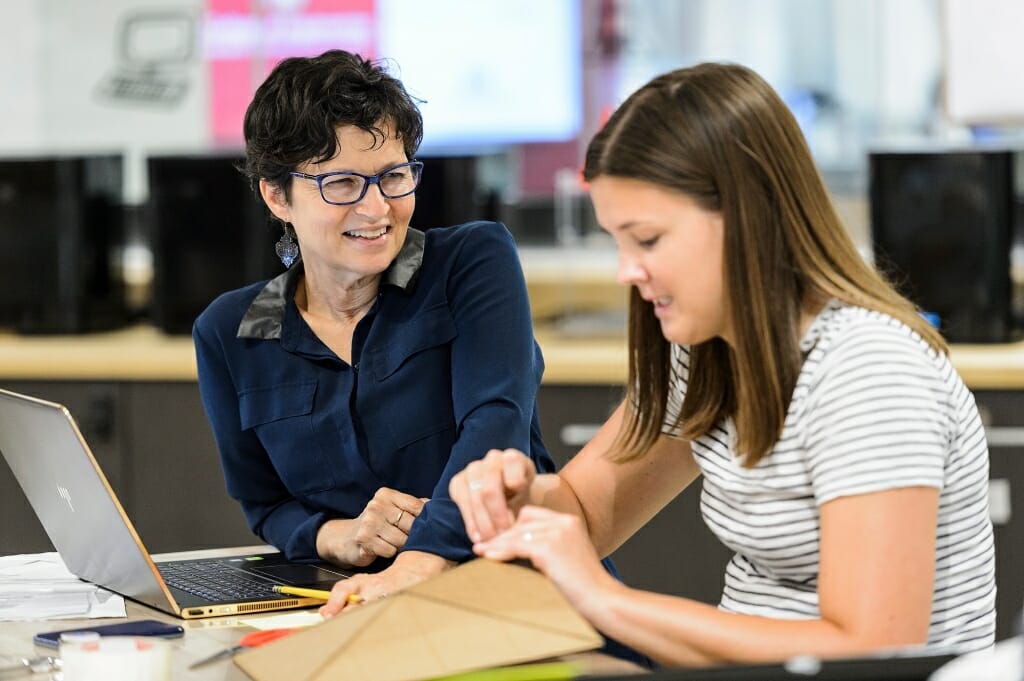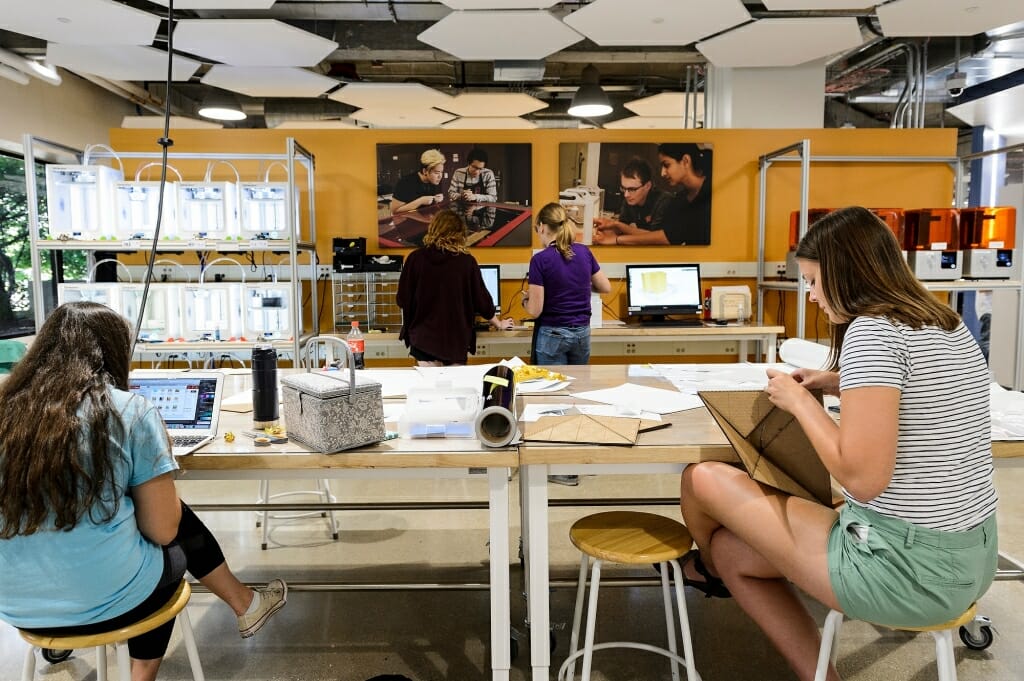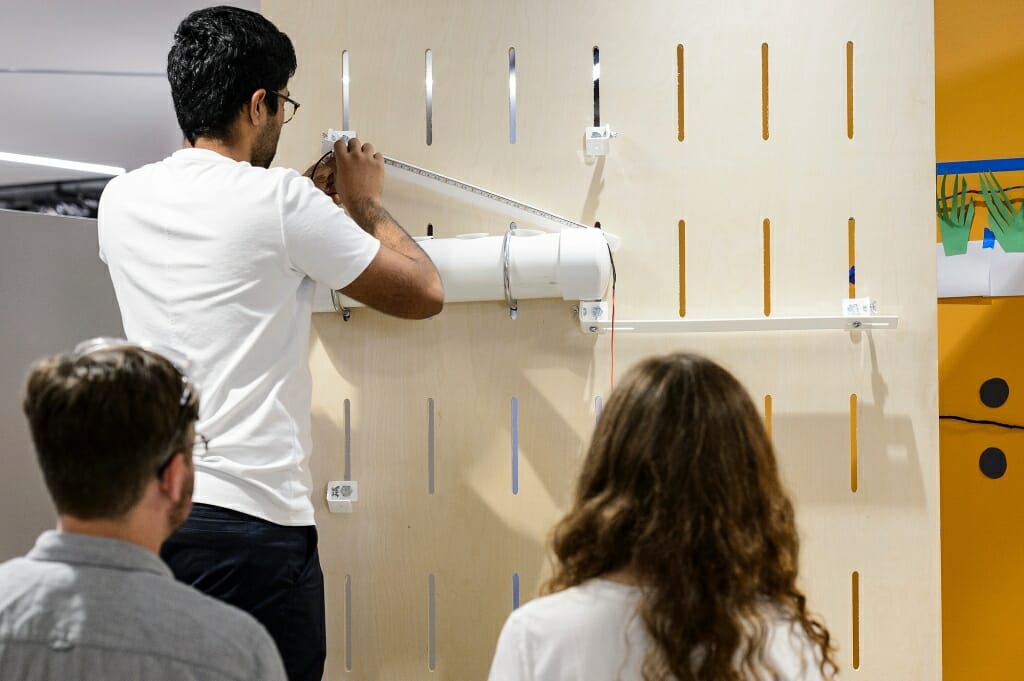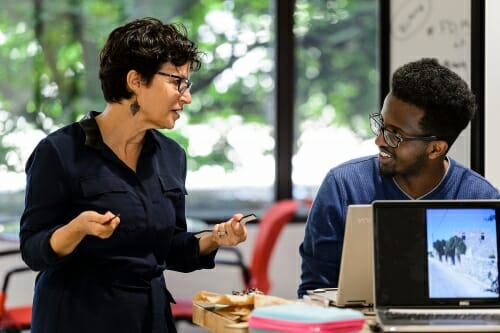 Walk by Union South and you might hear the faint buzz of power tools. It's the hum of creativity in the UW Makerspace next door in Wendt Commons, where students design and build whatever they can imagine in a collaborative environment with cutting-edge tools.
Makerspace is a College of Engineering site where, as the motto says, "limits don't exist."
For UW–Madison Summer Term, the Makerspace debuted a course called Design & Make (Almost) Anything, taught by director Lennon Rodgers, shop manager Karl Williamson, and the director of the Design Thinking Initiative in the School of Human Ecology, Lesley Sager.
In the four-week course, students visited farmers' markets to assess local challenges. They worked on interdisciplinary teams to address the problems through design thinking, using techniques to enhance creative analysis and problem-solving.
Design thinking involves understanding human needs, reframing problems in human-centric ways, creating ideas in brainstorming sessions, and adopting a hands-on approach in prototyping and testing.
"The class is really about the process," said Sager. "It's wonderful to see students from different disciplines working together to find creative solutions to real-world issues."
"Makers" are multiplying
Makerspaces are popping up on college campuses all over the world. They complement traditional education, helping students develop creativity and cross-disciplinary communication through self-directed, hands-on experience. They create a community of "makers" who teach and learn from each other.
UW Makerspace opened in fall 2017 as part of the Grainger Engineering Design Innovation Lab and the College of Engineering ecosystem of fabrication facilities. The buzzing, bright place includes 12,000 square feet of shop and flex space with a wide range of equipment. Monday through Friday, during open hours, students are using 3D printers, routers, mills, cutters, waterjets, robotics, and virtual reality hardware, among other cool tools.
What differentiates the Makerspace from other UW–Madison fabrication facilities? It's inclusive: Students of any major come here to create. It's focused on rapid prototyping—quickly making scale models. And it's largely run by students.
Visionary products
The 21 students in Design & Make (Almost) Anything developed the following prototypes in response to farmers' market challenges.
One group asked, "How might we celebrate vendors' product displays while streamlining their processes?" They worked with Two Good Farms of Columbus, Wis., to design a customizable bin with a built-in cooling system that transforms from harvest box to farmers' market display table.
Another group wanted to encourage kids to grow and eat local foods. The students all had an interest in aquaponics, so they came up with a system of growing fish and plants together in an integrated system. Plants feed the fish; fish waste feeds the plants. Their large display, meant for use in schools, holds plants, hoses, a fish tank, and light fixtures made with a 3D printer.
Inspired by the Hilldale farmers' market, a fashion design student, interior design student, and electrical engineering student designed and made collectible beads—Charms from the Farms—to entice people to come and return to the market. Each farmer could hand out a unique bead with a QR code to share recipes and trivia with their customers.
Another mix of engineering and interior design students designed an app called Quilt to bring consumers closer to farmers. The app would share stories from farm to table and pair with collectible cards with QR codes. The group also made a bag with pockets to collect the cards.
Bike trailers are everywhere at farmers' markets, carrying kids and goods. But one student group planned and built a portable garden trailer to teach kids how to grow plants. The trailer would include a bed of plants and extra soil so kids could take home seedlings.
An interior design student, library science student, computer science student, and engineering student walk into the Makerspace…and talk about Pez candy. Their design—Produce to Pez—involved getting leftover produce to low-income communities. A large Pez-like container with passive refrigeration would store produce and be placed at community centers.