Students can vote, register at on-campus polling places in today's election
On-campus voting places are open for the election today, and resources will be available for students to register to vote.
Polls will be open from 7 a.m. to 8 p.m. On-campus polling places include Memorial Union, the Red Gym, Memorial Library and Eagle Heights Community Center. To find out where to vote, go to https://myvote.wi.gov/en-us/FindMyPollingPlace.
At stake in the election are a Wisconsin Supreme Court justice seat and a referendum to eliminate the state treasurer's office. Also up are other judicial, educational and municipal offices. To see what's on your ballot, go to https://myvote.wi.gov/en-US/PreviewMyBallot.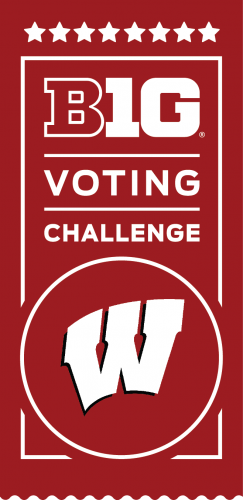 Voter information for students is available at vote.wisc.edu. You can register to vote at your polling station on Election Day.
Acceptable forms of identification to vote include a valid Wisconsin driver's license, Wisconsin state ID, U.S. passport, U.S. Uniformed Services card, Veterans Affairs ID, tribal ID or Certificate of Naturalization.
If you're a student who needs a voter ID card, they're available at the Wiscard office at Union South and another site at Gordon Dining and Event Center, which both will remain open from 7 a.m. until 8 p.m. on Tuesday.
To vote using this ID a student will need to present the card along with the voter enrollment verification letter available in the Student Center. This letter can be printed off or presented to the poll worker on an electronic device. The letter can also be used as proof of residence when registering to vote. The student will need to have their current mailing address entered in the Student Center.
UW-Madison is competing in the Big Ten Voting Challenge, a nonpartisan effort that aims to mobilize registration and turnout efforts at all 14 Big Ten universities. Trophies will go to the universities with the highest voter turnout and the most improved turnout in the November election.
"One of the most important values we teach at our universities is the importance of civic engagement. Voting in elections gives our students a voice in the democratic process and in the decisions that affect local, state, and national issues," the participating chancellors and presidents wrote in an announcement of the Big Ten Voting Challenge.
UW-Madison has a strong record of successful student participation in elections thanks to partnerships between Associated Students of Madison, the Division of Student Life, the Morgridge Center for Public Service, University Housing, the Wisconsin Union and elections officials in the city of Madison and Dane County.