Student wins scholarship for her dedication to community service
Dalila Ricci, a fifth-year UW–Madison senior, is very involved in the campus community.
The civil engineering major prioritizes amplifying and supporting the voices of women of color in STEM.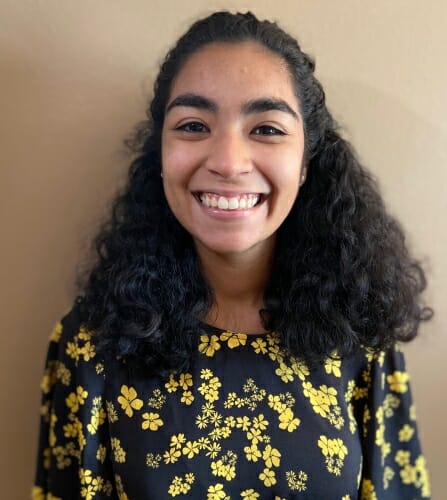 She's a Leaders of Engineering Excellence and Diversity (LEED) scholar through the School of Engineering, is involved in the Society of Hispanic Professional Engineers, a tutor for first-year LEED scholars, events director for the Senior Class, and is a member of the Global Connections Committee through the Wisconsin Union Directorate.
Still, she was surprised when she won the Alliant Energy Foundation Erroll B. Davis, Jr. Academic Achievement Award, given by UW System to graduating seniors. The goal of the award is to highlight students who are from underrepresented groups who are dedicated to scholarship and community service.
"Seeing people outside of UW choose me and recognize me was really nice for me to be able to see that and see that other people see potential in me," she said.
Part of the application process Ricci had to submit a personal statement highlighting leadership, any awards she's received while in undergrad, and her resume along with the letter of recommendation.
When Ricci emailed her advisor asking if he could nominate her for the award and write her the letter of recommendation.  "He was like 'wow you beat me to it because I was actually going to nominate you for it," Ricci said.
"They notified me after I submitted my materials that I had won. I can use the money for anything, but it is contingent on the fact that I graduate with a degree so they need formal documentation from the university that I graduated. So I won't get the money until after graduation," she said.
After graduation, she plans to use the money for her future graduate school plans.
"My post-graduation plans right now are to find full employment, so I know I'm going to be working but my goal in 5 to 6 years is to get an MBA and that's really expensive. Every little bit counts so it'll go towards that," she said.