Statewide poll demonstrates overwhelming support for healthy choices
Transform Wisconsin today released findings of a statewide public opinion poll on attitudes toward healthy living and disease prevention. The survey of 600 likely voters in Wisconsin was conducted from Aug. 1-3 by Public Opinion Strategies.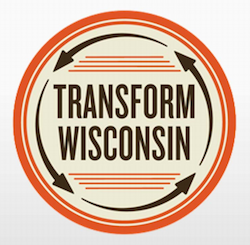 "The Transform Wisconsin project aims to make healthy choices easier in schools and neighborhoods across the state," says Sarah Van Orman, executive director of University Health Services at the University of Wisconsin–Madison, and principal investigator for the Transform Wisconsin project.
The purpose of the five-year, $25 million grant is to implement promising, science-based solutions that include establishing local farm-to-school programs for greater access to fresh fruits and vegetables; promoting safe, affordable and accessible neighborhood options for physical activity and play; and protecting kids from a lifelong addiction to tobacco.
"The Transform Wisconsin project is a unique and powerful opportunity to create communities where it becomes easier and easier for people to make healthy choices," says Van Orman. "If we are successful in this effort, we'll see reduced rates of heart disease, cancer and stroke, and we'll live in healthier families and communities."
"We do all we can at home to ensure our kids are eating well and getting their exercise. Knowing that our local schools and community organizations are implementing programs to give them healthier options at lunchtime and more physical activity during the day is essential. Promoting wellness for our children starts at home, but prevention of childhood obesity can only happen when families and communities work together," says Jodi Mieden, parent and volunteer for Richland FIT (Fitness in Total).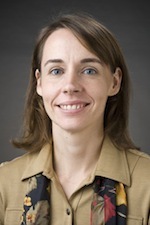 Sarah Van Orman
According to the poll, Wisconsin residents feel that youth tobacco use and childhood obesity are serious problems.
89 percent of those surveyed think childhood obesity is a serious problem in Wisconsin (40 percent said "very serious").
66 percent of respondents said they are concerned about youth tobacco use in Wisconsin (32 percent are "very concerned").
Overwhelming majorities support addressing these problems through support for tobacco prevention and cessation; schools, and state and local governments buying and serving some locally-grown Wisconsin fruits and vegetables — even if it costs more; and access to physical activity for kids in schools.
78 percent of respondents support the legislature preserving funding for tobacco prevention and cessation programs (43 percent "strongly support").
94 percent of respondents agree that physical activity in schools will improve academic performance (73 percent "strongly agree").
84 percent favor providing locally-grown fruit and vegetables in schools and government facilities (58 percent "strongly favor").
76 percent of respondents agree they are willing to pay more for locally-grown fruits and vegetables in schools (50 percent "strongly agree").
The poll is one component of the project's evaluation effort. "This project has a rigorous evaluation strategy to ensure we are making wise investments. We have serious challenges to solve and we are not just hoping things will get better. We are actively monitoring that we are on the right track and poised to make a difference," says Van Orman. "We are very happy that Wisconsin citizens support the solutions we are pursuing."