Statement of support for TGQ+ members of the UW–Madison community
To our campus community,
UW–Madison welcomes, values and supports students, faculty and staff of all gender identities, including transgender, gender non-conforming, intersex and non-binary individuals. Our approach is informed by the strong past and present of transgender community voices and experiences and by an ever-expanding body of scientific and medical knowledge (including the work of researchers on our campus) about the reality of gender identity that does not align with sex assignment at birth.
We want to make you aware of a few key resources in this area:
The Gender and Sexuality Campus Center within the Division of Student Life, which offers a wide variety of programming, discussion groups and services to students. The center will be hosting a processing space for the campus community today from 4 to 6 p.m.
University Health Services, which offers health care to students following an internationally recognized standard of care for transgender health.
For faculty, staff, and other state employees, effective January 1, transition care including surgery, hormone therapy, and other supportive care will be covered by state health plans based on a determination of medical necessity. Factors driving this change included deep community activism and a request from Chancellor Rebecca Blank and five other UW System chancellors.
We recognize the inequities and challenges facing trans and gender non-conforming individuals, both historically and today, and are dedicated to making continued progress as a campus community toward greater equity, safety, and inclusion. Current efforts include: a shared governance effort on inclusive restroom policy and provision and construction of inclusive facilities in the Nicholas Recreation Center. We welcome your support in these efforts for the health, wellbeing, and belonging of all TGQ members of the UW–Madison community.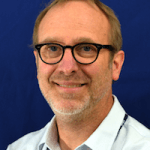 Dr. William Kinsey,
Medical Director, University Health Services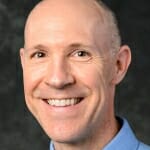 Argyle Wade
Interim Dean of Students