Recent Sightings Recent sightings: Student Org Fair
The Fall Student Organization Fair at the Kohl Center, sponsored by the Center for Leadership & Involvement (CfLI) and attended by 7,000-plus people each day of its two-day run, was an opportunity for students to learn about special interest groups, activities and services offered by more than 400 represented student organizations on campus.
Photos by Jeff Miller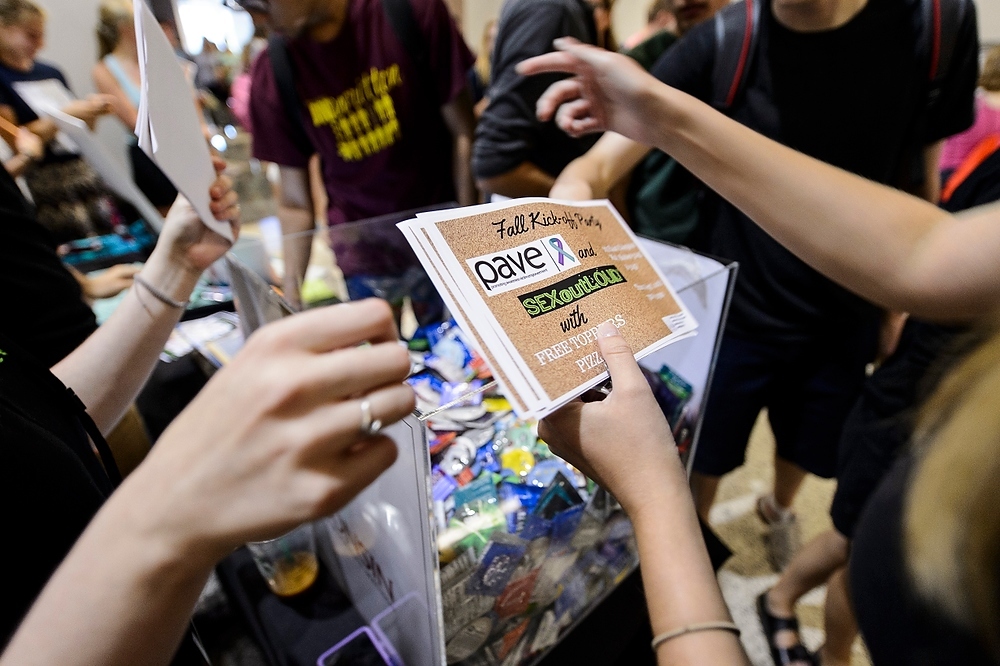 Members of Promoting Awareness, Victim Empowerment (PAVE) and Sex Out Loud hand out information about an upcoming event.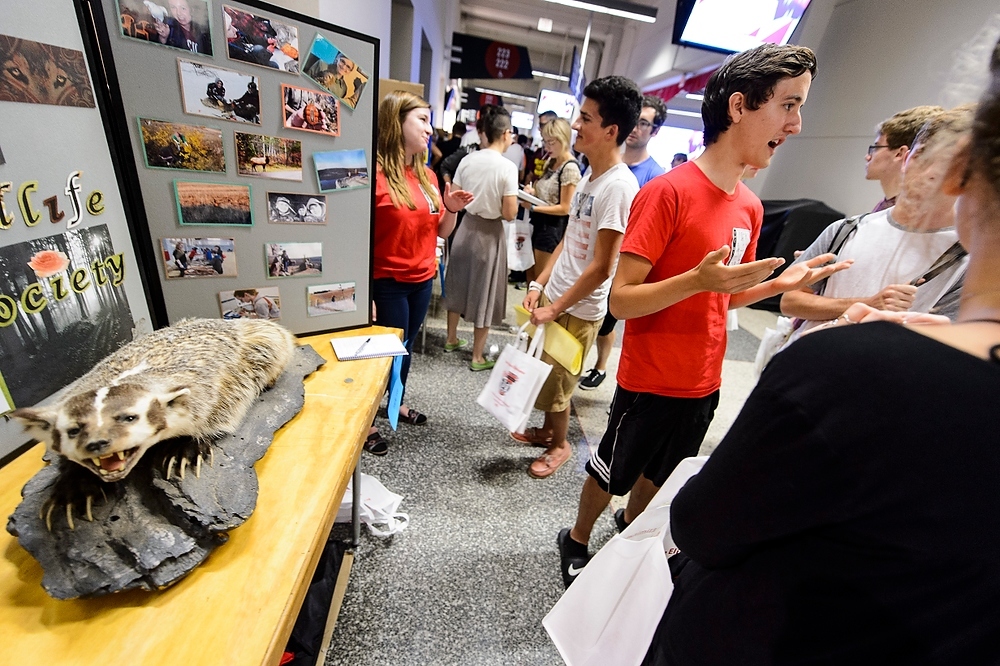 A taxidermic badger is on display as members of the UW–Madison Student Chapter of The Wildlife Society speak with students.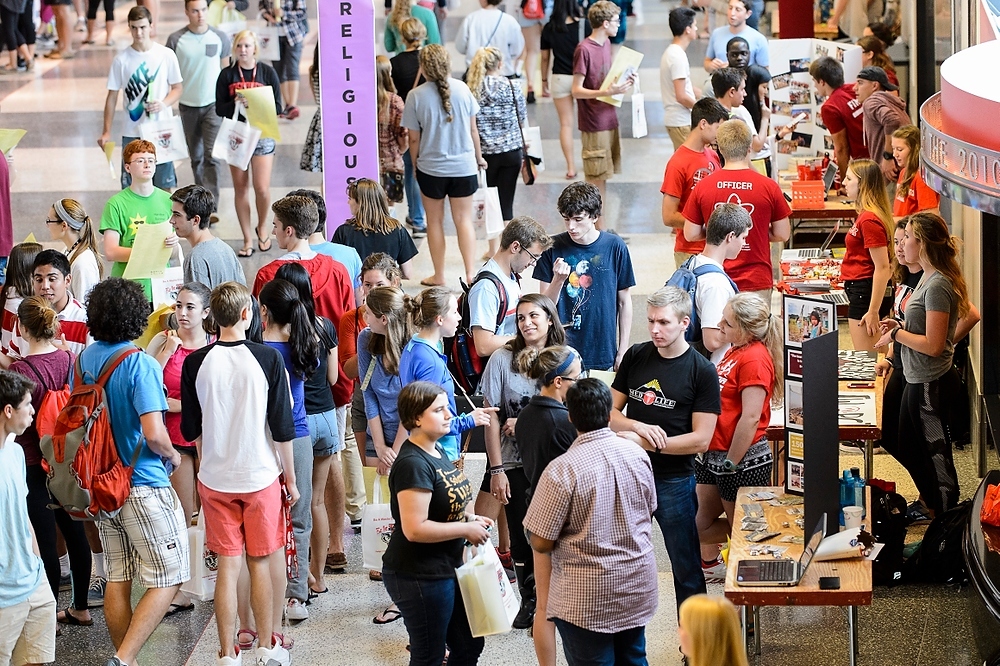 The upper and lower concourses of the Kohl Center quickly became packed with people attending the fair.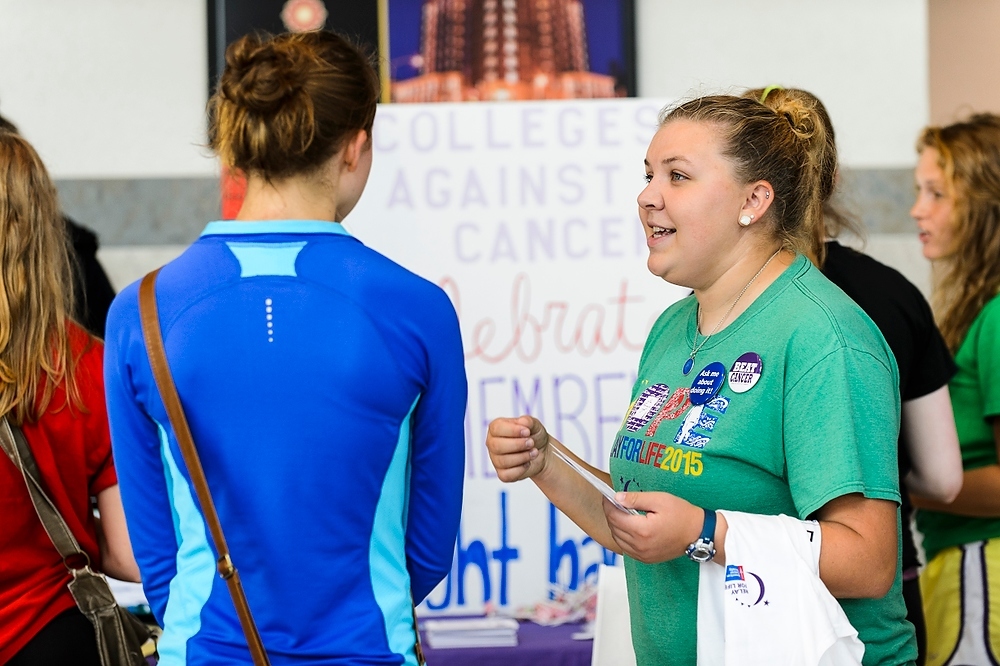 A member of the Colleges Against Cancer, at right, speaks with fellow students.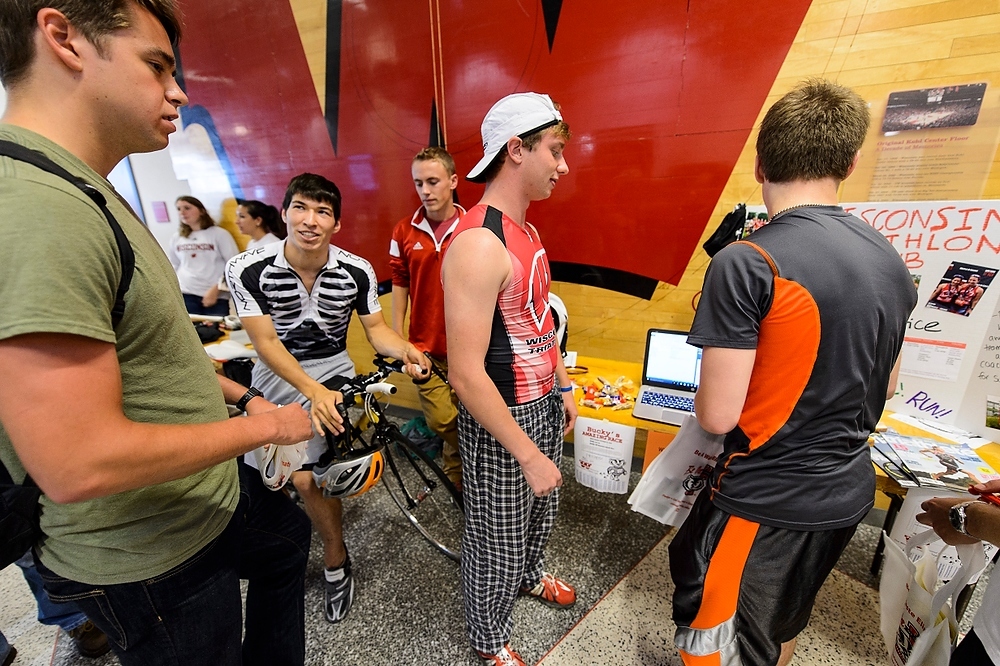 Members of the Wisconsin Triathlon Club recruit prospective triathletes.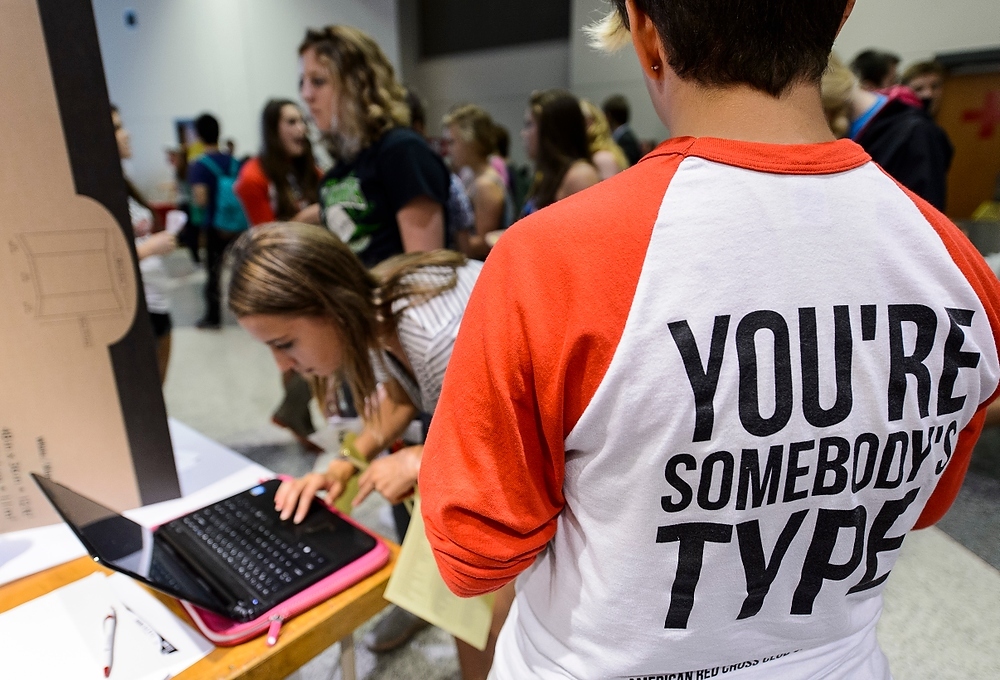 A member of the American Red Cross Club of UW–Madison helps a student sign up for more information.