Recent Sightings Recent sightings: Move-in day
The controlled chaos of move-in day has had campus buzzing since last week as students move the things they can't live without into their new residence hall rooms. Thousands of new and returning students have been pushing, pulling and clutching their belongings as they prepare to make UW–Madison their address for the next year. University Communications photographer Bryce Richter would have been happy to haul a box or two if his hands weren't already full with camera gear. 
I'm on what floor? One new resident (center, in cap) will be headed straight to the elevators when he reaches his new home, Sellery Hall.
Photos: Bryce Richter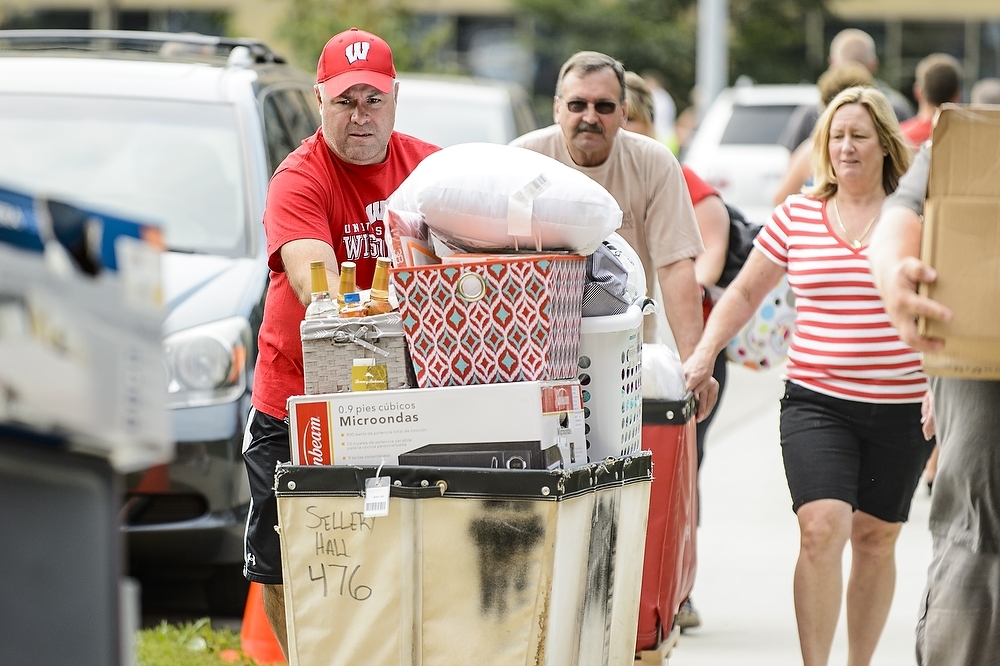 Cart blanche: Anything goes if it'll save another trip to the car — even a precariously balanced laundry cart.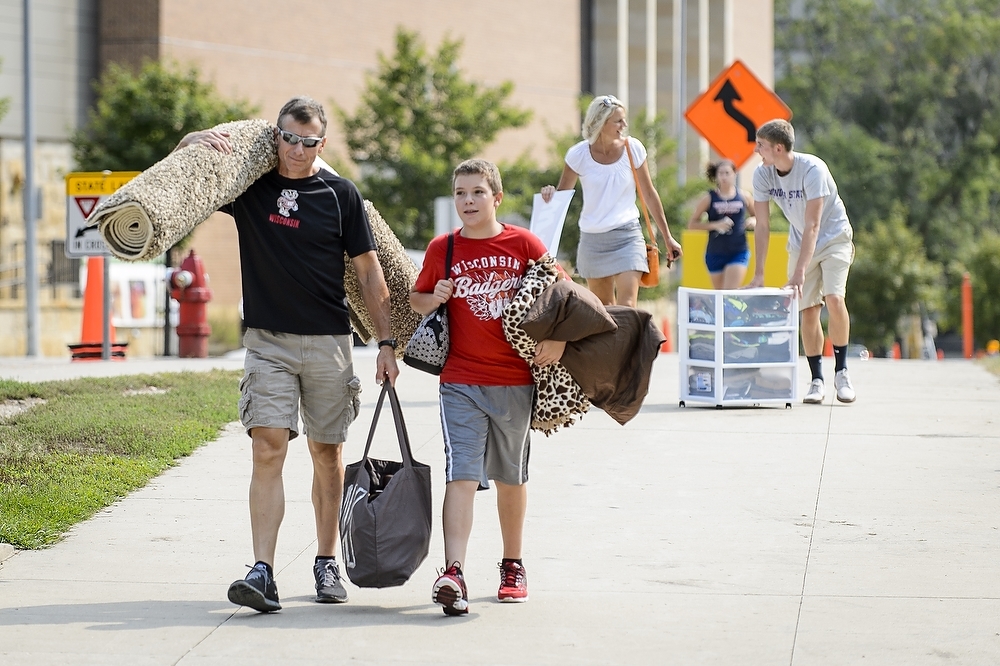 Roll out the … brown … carpet: This student is going to have comfort underfoot in his new Ogg Hall room.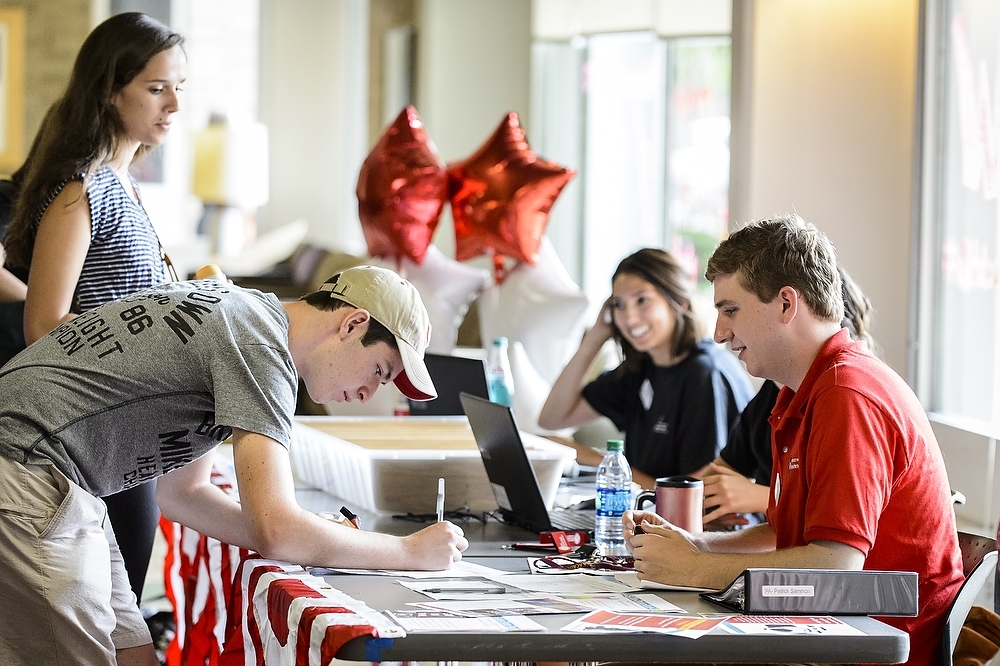 This makes it official: He'll be getting his mail, stashing his backpack and hitting the snooze button at UW–Madison for the next year.