Recent Sightings Recent sightings: Living Our Visions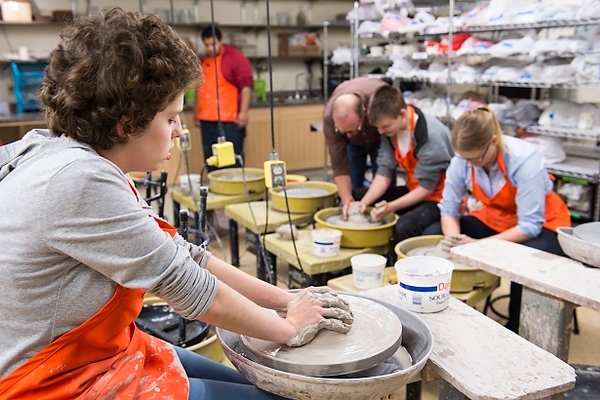 Valeria Moffat (left), one of six young adults participating with Living Our Visions (LOV-Dane), shapes a clay bowl as part of an outreach pottery sampler course hosted at Wheelhouse Studios in the Memorial Union on Nov. 4. LOV-Dane, based in UW–Madison's Waisman Center, is a grassroots organization of individuals with disabilities, families, and community members who strive to build fulfilling, community-centered lives for all citizens.  
Photos: Jeff Miller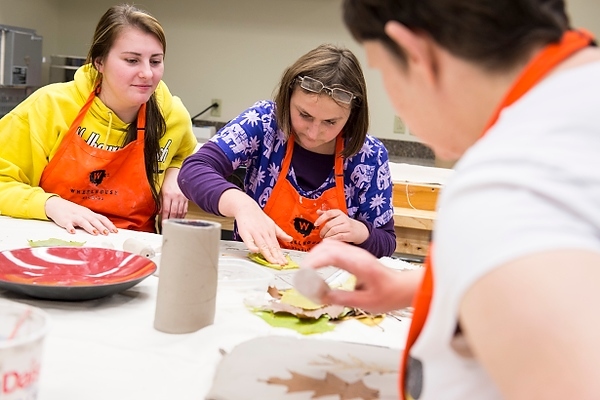 Cara Swedeen (center), who's involved with LOV-Dane, makes a leaf impression in a clay plate that she is crafting at Wheelhouse Studios. At left is Olivia Griese, a UW–Madison undergraduate who frequently works with Swedeen.