Recent Sightings Recent sightings: Ho-Chunk students visit
Nine high school students from Wisconsin's Ho-Chunk Nation visted a Native American effigy mound and the Tree of Peace on Observatory Hill on Oct. 23. The UW Arboretum's Earth Partnership Program and UW–Madison's Nelson Institute for Environmental Studies hosted the group's one-day visit to campus.
Photos by Jeff Miller/University Communications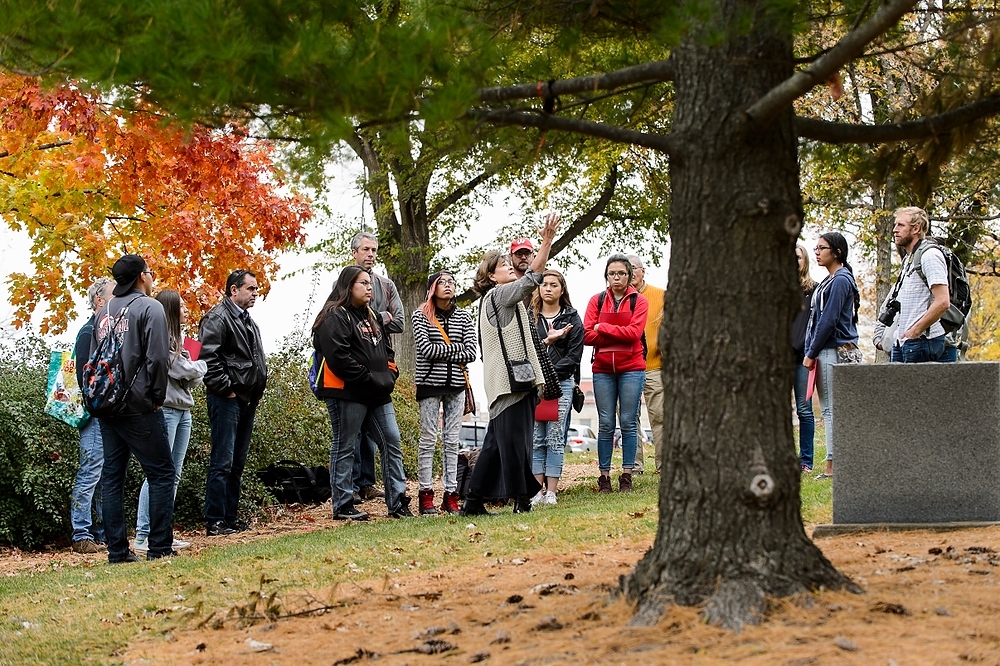 Patty Loew (in white sweater), professor of life sciences communication and a Bad River tribal member, talks about cultural history and digital storytelling.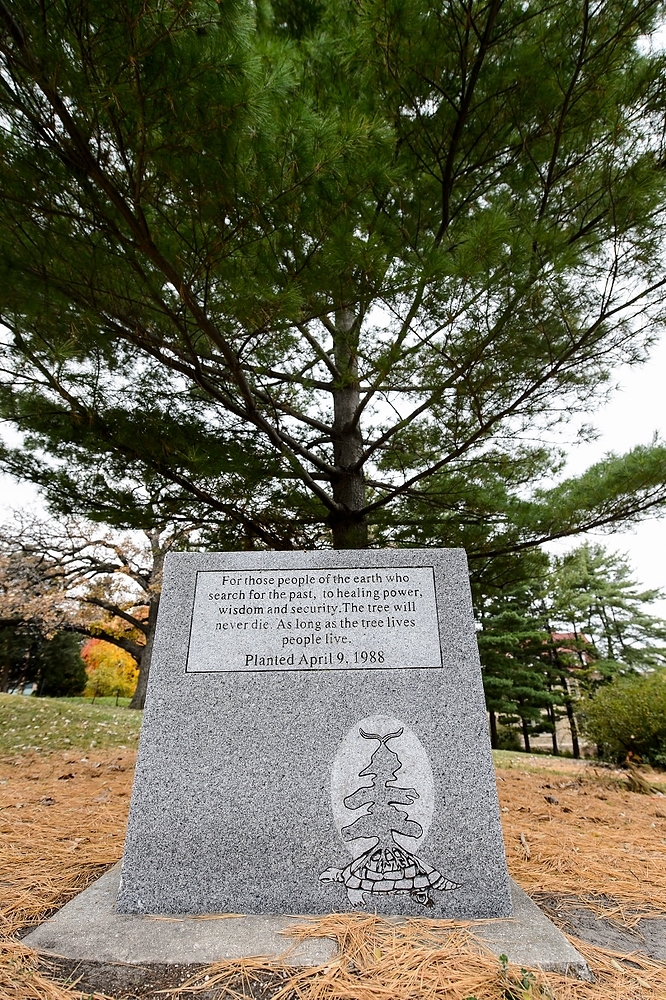 The Tree of Peace, a Native American cultural icon planted in 1988 on Observatory Hill.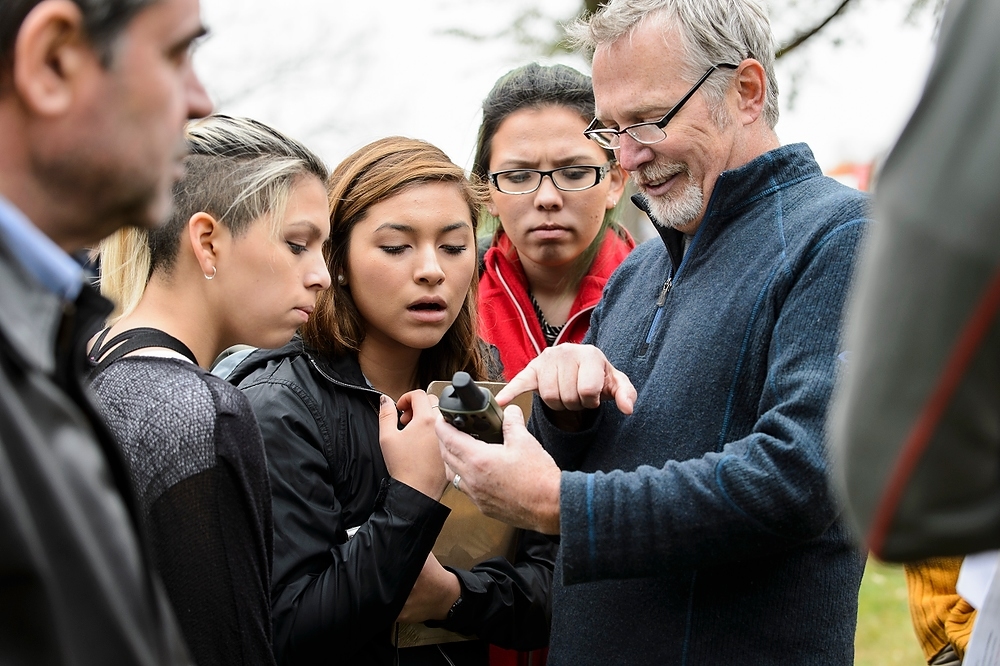 Sam Dennis Jr., associate professor of landscape architecture, describes how to combine digital photographs, GPS data and other information to complete a photo-mapping project.