Recent sightings: Family Weekend
From grandparents to siblings, Family Weekend Oct. 9-11 gave the whole family a chance to see UW–Madison through the eyes of their student. The weekend featured a wide variety of programming options, including: open houses, behind-the-scenes tours, a family photo shoot with Bucky, a football game watch party (away game: Badgers vs. Nebraska), talks with professors, a showcase of campus programs, learning sessions, hands on science activities, theater and music performances, cooking classes, and more.
Photos by Bryce Richter/University Communications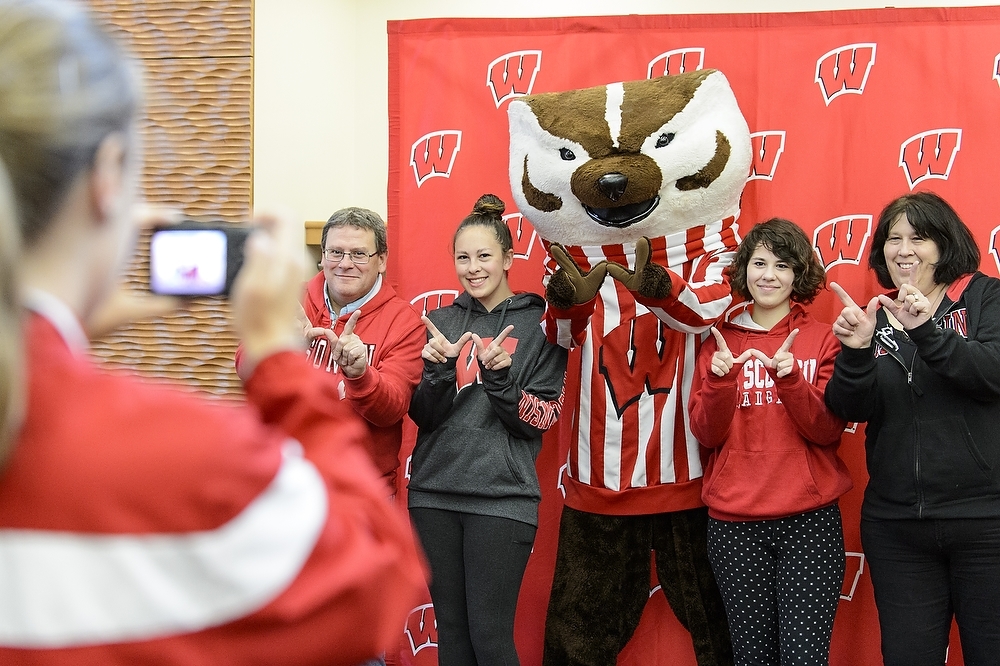 UW-Madison students and their family members pose with Bucky Badger for a souvenir photo during a Family Weekend event at the Gordon Dining and Event Center.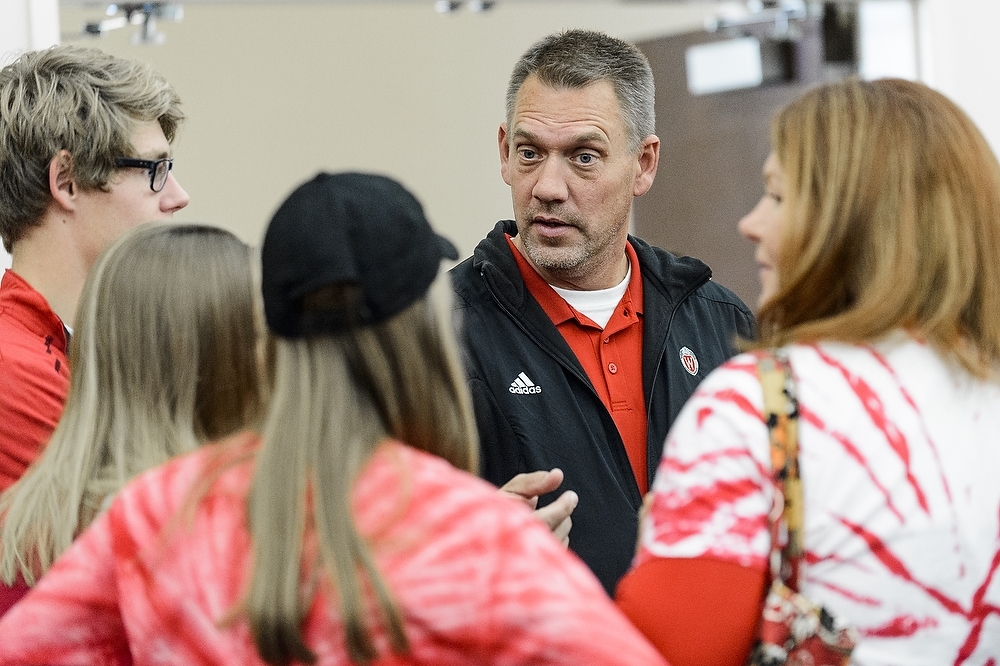 Steve Amundsen (center), director of Campus and Visitor Relations, talks with a UW family during Family Weekend, which was hosted by the UW–Madison Parent Program.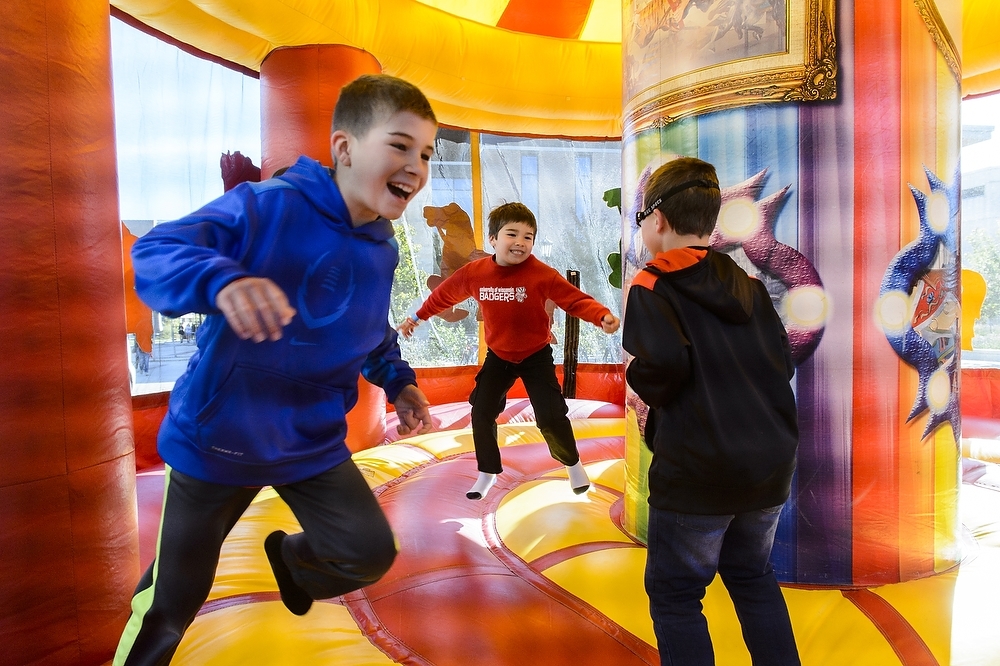 Younger siblings of UW students enjoy a bouncing good time inside an inflated bounce house.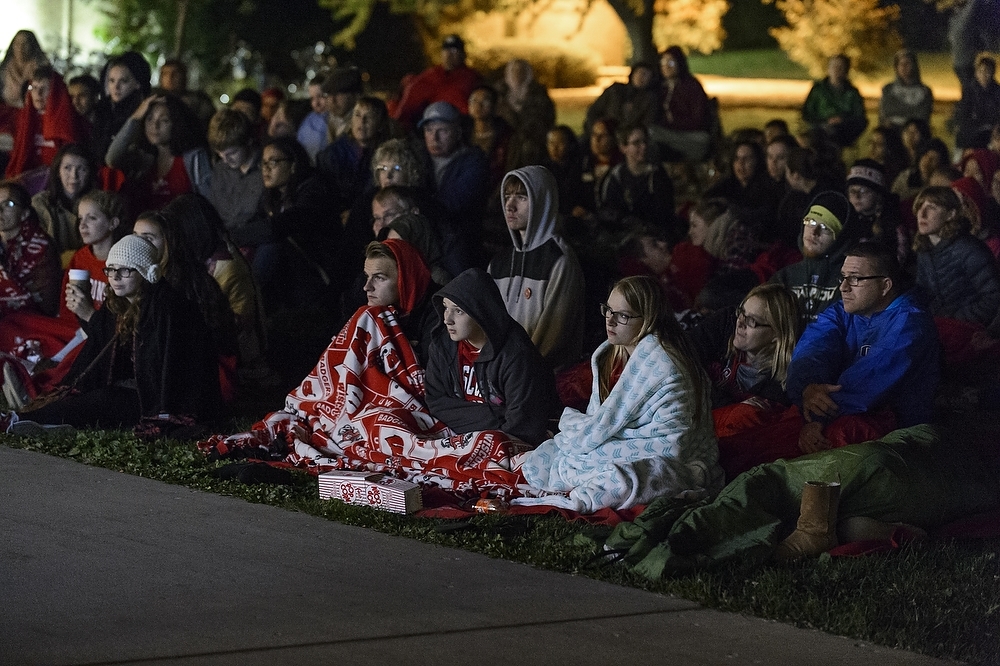 UW students, along with others from the Madison area, watch an outdoor screening of the movie "Inside Out" on the north lawn of Dejope Residence Hall.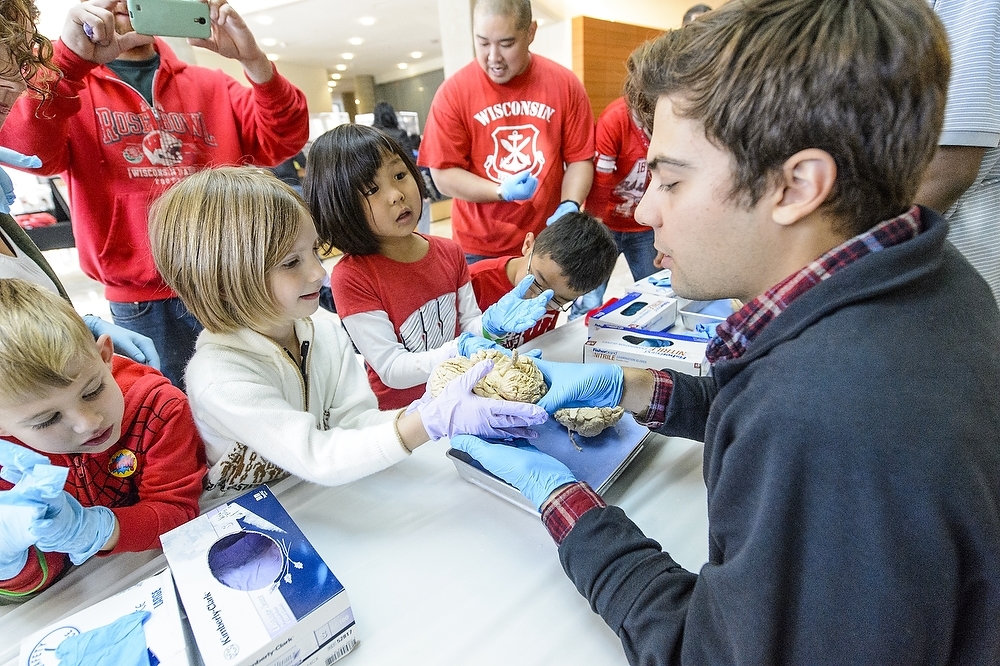 Young participants hold a preserved human brain as graduate fellow Andrew Merluzzi (right) talks with them during a Saturday Science Event at the Wisconsin Institutes for Discovery.