Photos: Gordon record caps magical day at Camp Randall
Only a handful of games immediately qualify as Camp Randall classics: "The Dayne Game" and the 2010 upset of Ohio State spring to mind. With Nebraska in town, no one thought Nov. 15's game versus the Huskers would be dull. But it's unlikely that any of the 80,539 expected to see such an incredible show, mixing a record, a win, a gift and the first snow of 2014. Wisconsin won the game, 59-24. Jeff Miller of University Communications was on hand to record an amazing day.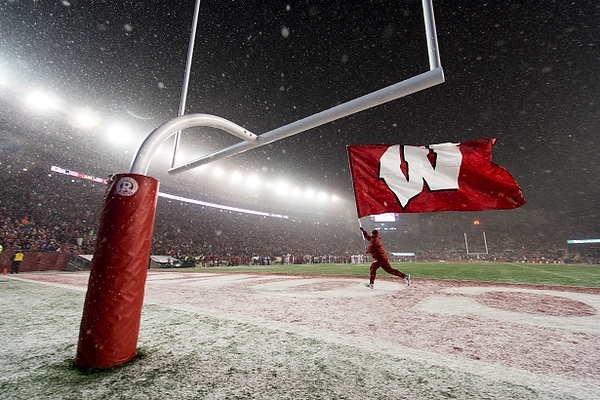 With snow beginning to fall, a UW Spirit Squad cheerleader runs with a giant motion-W flag.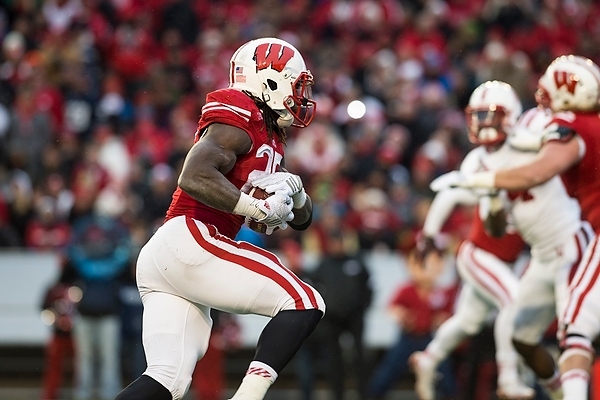 Wisconsin running back Melvin Gordon III (25) takes a hand off from quarterback Joel Stave (2). Gordon went on to break the NCAA FBS record with 408-rushing yards in a single game.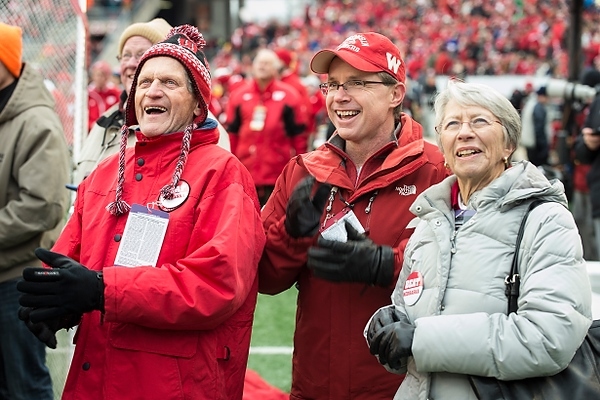 Earlier in the day, UW Foundation president Michael Knetter, center, is flanked by alumni John and Tashia Morgridge. At the end of the first quarter, it was announced that the Morgridges had given a $100 million gift to UW–Madison. The Morgridges' donation, the largest individual gift ever to benefit UW, is devoted to recruiting and retaining faculty.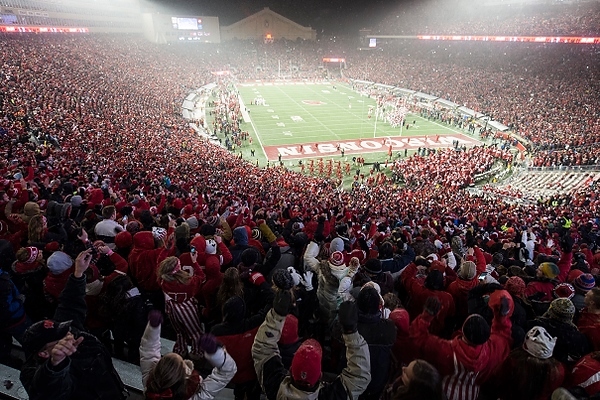 Badger football fans dance to the song Jump Around at the end of the third-quarter.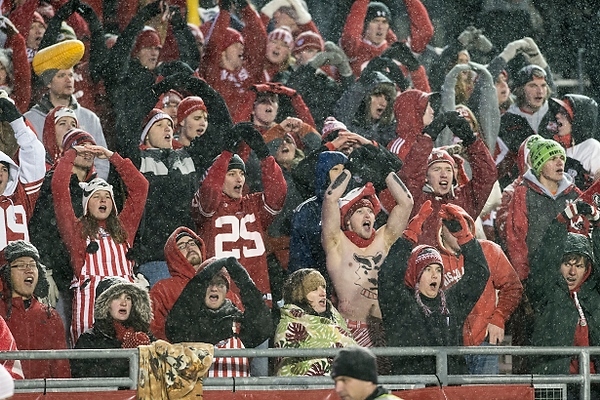 With snow beginning to fall, Badger fans — some dressed better for the elements than others — cheer.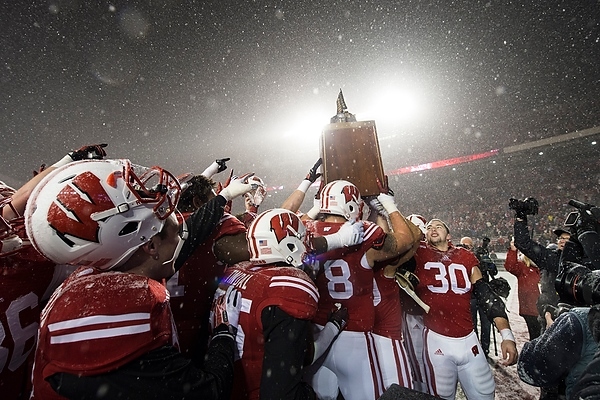 Members of the Wisconsin Badgers football team hoist the Freedom Trophy following their 59-24 victory over the Nebraska Cornhuskers.