Photos: Campus responds to ruling in Tony Robinson case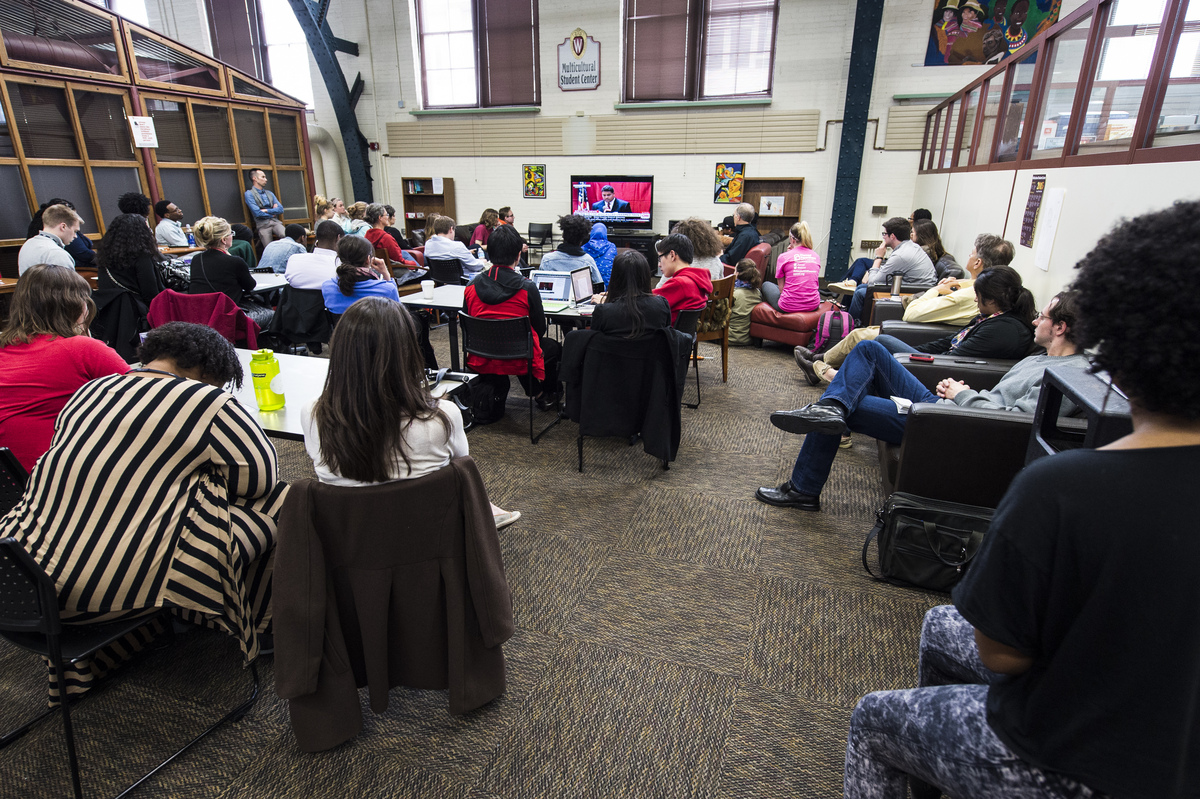 More than 50 people gathered at the Multicultural Student Center (MSC) in the Red Gym to watch live news coverage of Dane County District Attorney Ismael Ozanne's decision regarding the death of Tony Robinson on May 12.
Robinson, a 19-year-old African-American man, was shot and killed March 6, 2015, on Madison's Near East Side by Madison Police Department officer Matt Kenny. Ozanne concluded that the "tragic and unfortunate death was the result of lawful use of deadly police force," and that no charges would be brought.
The MSC was opened as space to allow students to share their thoughts and feelings about the case.
Ahead of the decision, Chancellor Blank wrote  "A university like ours plays a special role in bringing together people of different backgrounds and philosophies. Through discussion and debate, we learn from one another and, most importantly, we work together to solve problems – even those that may seem to defy solution."
Photos by Jeff Miller.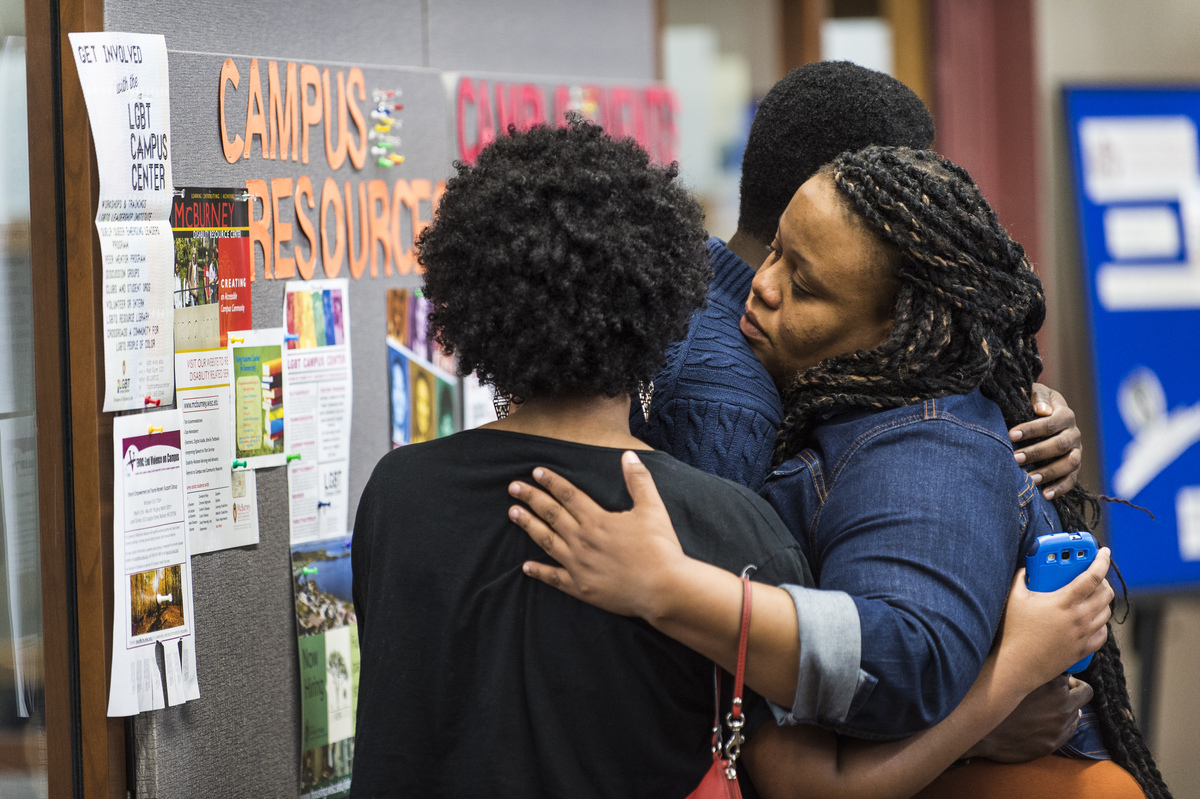 Karla Foster, center, comforts students Eden Bekele and Sean Medlin following the district attorney's announcement. Foster is an associate student services coordinator in the Division of Diversity, Equity and Educational Achievement.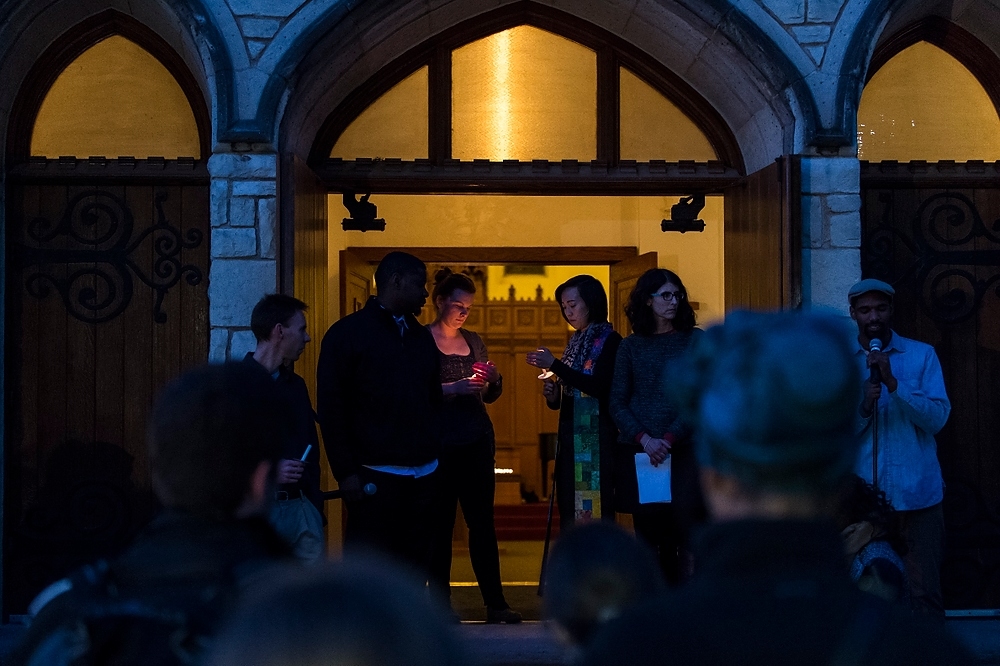 Later in the day, more than 50 people gathered outside the Pres House near the UW–Madison campus for a candlelight vigil in memory of Tony Robinson.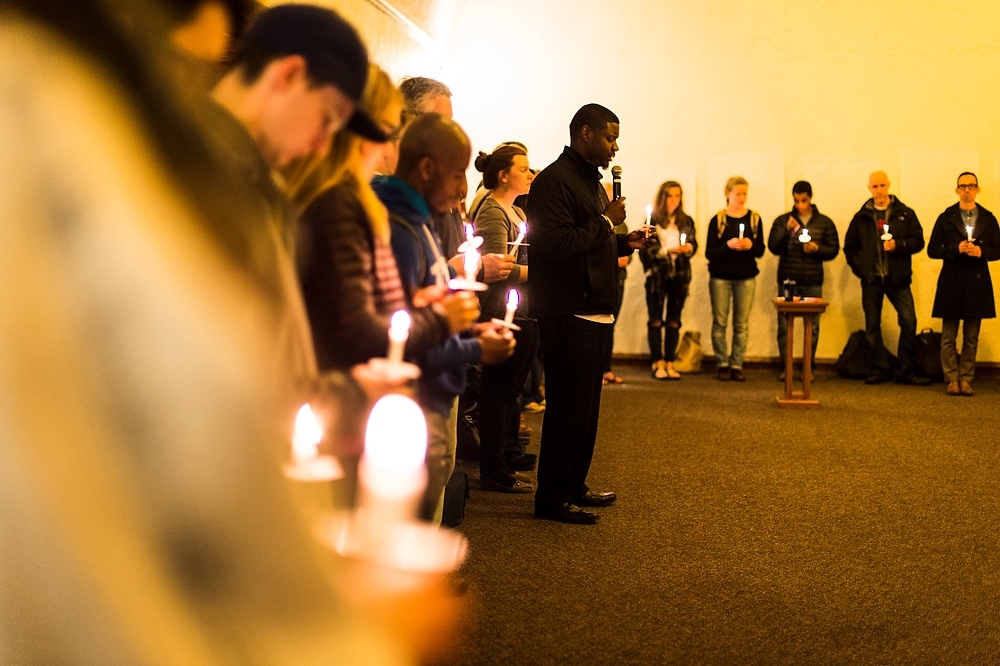 Everett Mitchell, center, speaks at the vigil. Mitchell is director of community relations for UW–Madison's Office of University Relations and pastor of Christ the Solid Rock Baptist Church.